Impactful Community Service Ideas for High School Students
For many high school students, community service hours are required. Even if it isn't a requirement for your school, doing volunteer work is valuable for personal and professional growth. It even has mental and physical benefits. Community service gives you the opportunity to give back to your community while meeting new people along the way. The people you meet while volunteering are connections you'll have for the future. Additionally, community service will look good on your college applications and ​​résumé. Whether you host an activity that benefits others or help a local organization, these community service ideas for high school students will show initiative and make a difference in people's lives.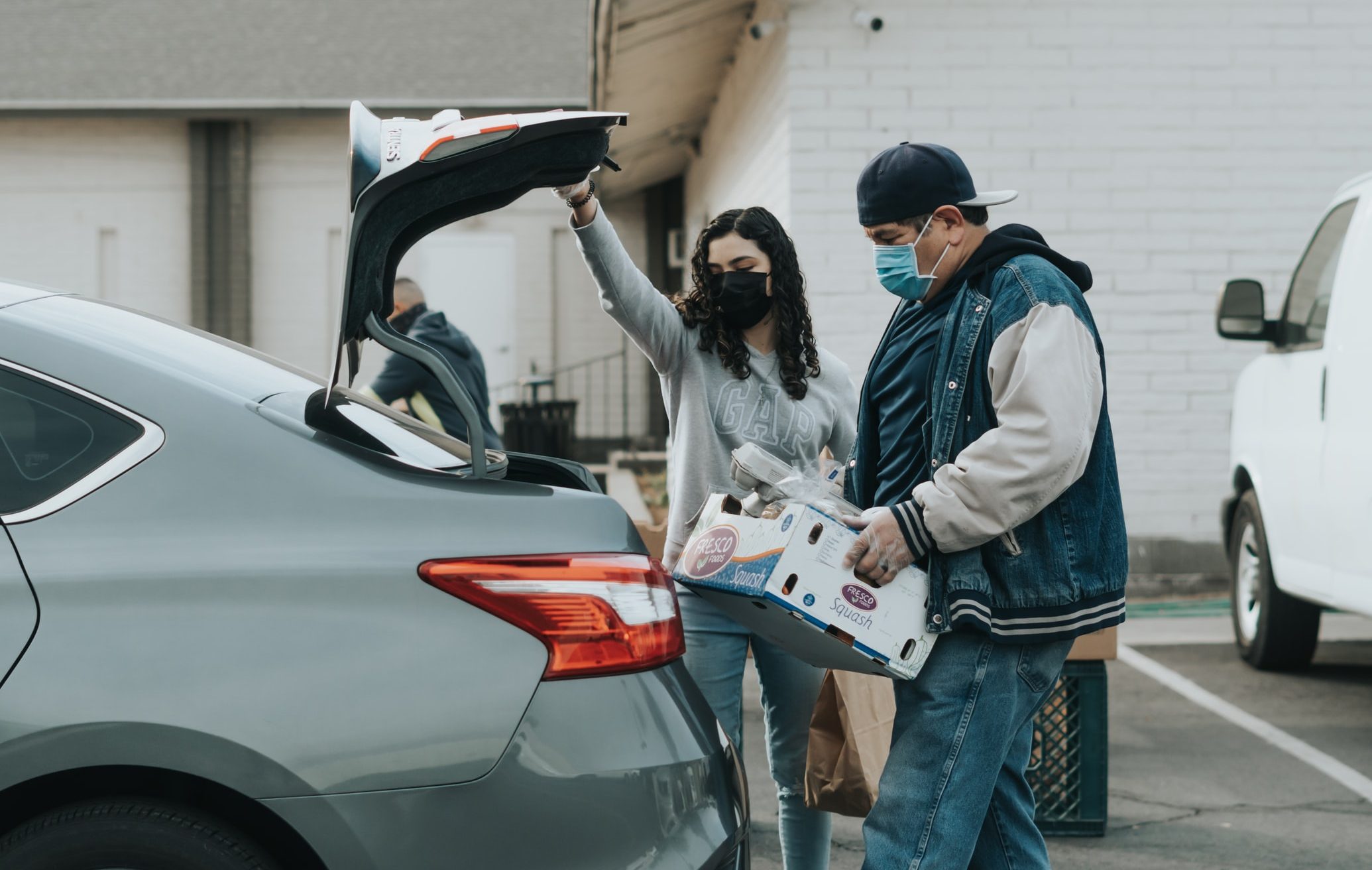 What is community service in high school?
Community service is work that you do to improve your community or help out a group of people. Since you are volunteering your time, you do not get paid for it. From virtual to in-person community service, there are several ways you can help your community and beyond. Choose an activity that aligns with your interests. For example, if your career goal is to become a veterinarian, consider volunteering at an animal shelter. Participating in community service that corresponds with your goals shows colleges that the cause you're supporting really matters to you.
Be sure to check with organizations on their age restrictions since some might require volunteers to be 18 years or older. Additionally, as a guideline, around 50 to 200 hours of community service is impressive for college applications. If volunteer work is a requirement for your high school, there should be a form you need to get signed to show the completion of hours. This is a good way to track your hours. If there isn't a required form, create your own spreadsheet or document to log your hours.
For inspiration, check out this GoFundMe video of a teen's club that sends homemade cards to children in hospitals.
In-person community service ideas
Wondering where can you do community service hours for high school? Try one of these in-person community projects in your local community.
1. Sponsor group bike rides
A group bike ride is the same concept as a walk-a-thon. Get people from the community together and have them pay a certain amount for every mile that is biked. If people can't participate but want to contribute, they can match the donation amount of a bike rider. Put the money you collect toward a cause you care about. This is a fun activity that combines exercise with giving back to those in need.
2. Host a fundraising event with fellow students
Support a local charity by organizing an event hosted by students at your high school. The event can be as simple as a car wash. Check with your school to see if you can hold the event in the school's parking lot. Collect donations by charging a flat fee for each car that gets washed. This is a great opportunity to raise money together and hone your leadership skills. Take a look at our blog post for more fundraising event ideas.
3. Organize a bake sale for a local charity
Setting up a bake sale is a tried-and-true way to raise money. It's also an enjoyable activity that you can do by yourself or with a group of classmates. Create cakes, pastries, cookies, and any other delicious desserts and sell them at your school and to the general public. The money that is raised will then go to a charity of your choice. Be sure to contact the charity beforehand to make sure you can organize a bake sale for them on their behalf.
Virtual community service ideas
Virtual community service projects can be just as effective as in-person volunteering. If you're wondering where can high school students do community service online, give one of the following ideas a try.
4. Start a virtual food drive 
There are many individuals and families who are experiencing food shortages, especially due to COVID-19. Natural disasters also leave many people without food and other basic necessities. Give a helping hand to those in need by starting a virtual food drive. Reach out to a local food bank and ask if you can create a fundraiser for them. The donations will go directly to the food bank so that they can use the money to buy food and other items.
Consider starting a fundraiser on GoFundMe for your virtual food drive. With GoFundMe's fundraising tools, you can easily create, share, and raise money for your cause. Crowdfunding also has other advantages such as a short turnaround time to receive the money you raised. This means the charity you're fundraising for will get immediate support. View our blog for tips on how to plan a donation drive to help you get started.
5. Send supplies to a local animal shelter 
Animals need our help, too. Contact local animal shelters in your area and see what supplies they need. Once you know what supplies they need, gather those items and send them to the animal shelter. On the other hand, you can also start a fundraiser for them similar to a virtual food drive. Through online fundraising, the animal shelter of your choice will be able to use the money to buy the items they need. Discover animal fundraisers on GoFundMe to see how other people are raising money for animals that need help.
6. Make care packages for those in need
Unfortunately, there are a large number of people who are experiencing homelessness. An easy and thoughtful way to help is to create care packages for them. The care package can include a variety of items ranging from snacks and drinks to socks and hats. After you've made your care packages, you can either deliver them yourself or send them to a local homeless shelter or nonprofit that will hand them out. Either way, you'll be making a huge impact for those who need it most.
Give back to a cause that is doing great work
Engaging in community service helps out an organization or group of people, but it also contributes to your personal growth. Volunteering surrounds you with like-minded individuals and shows leadership. Make an even bigger impact by online fundraising for a cause that resonates with you. GoFundMe has fundraising tips and fundraising ideas to make sure your fundraiser is a success. Sign up today to start raising money for a local charity.