How to Plan a Medical Mission Trip With a Big Impact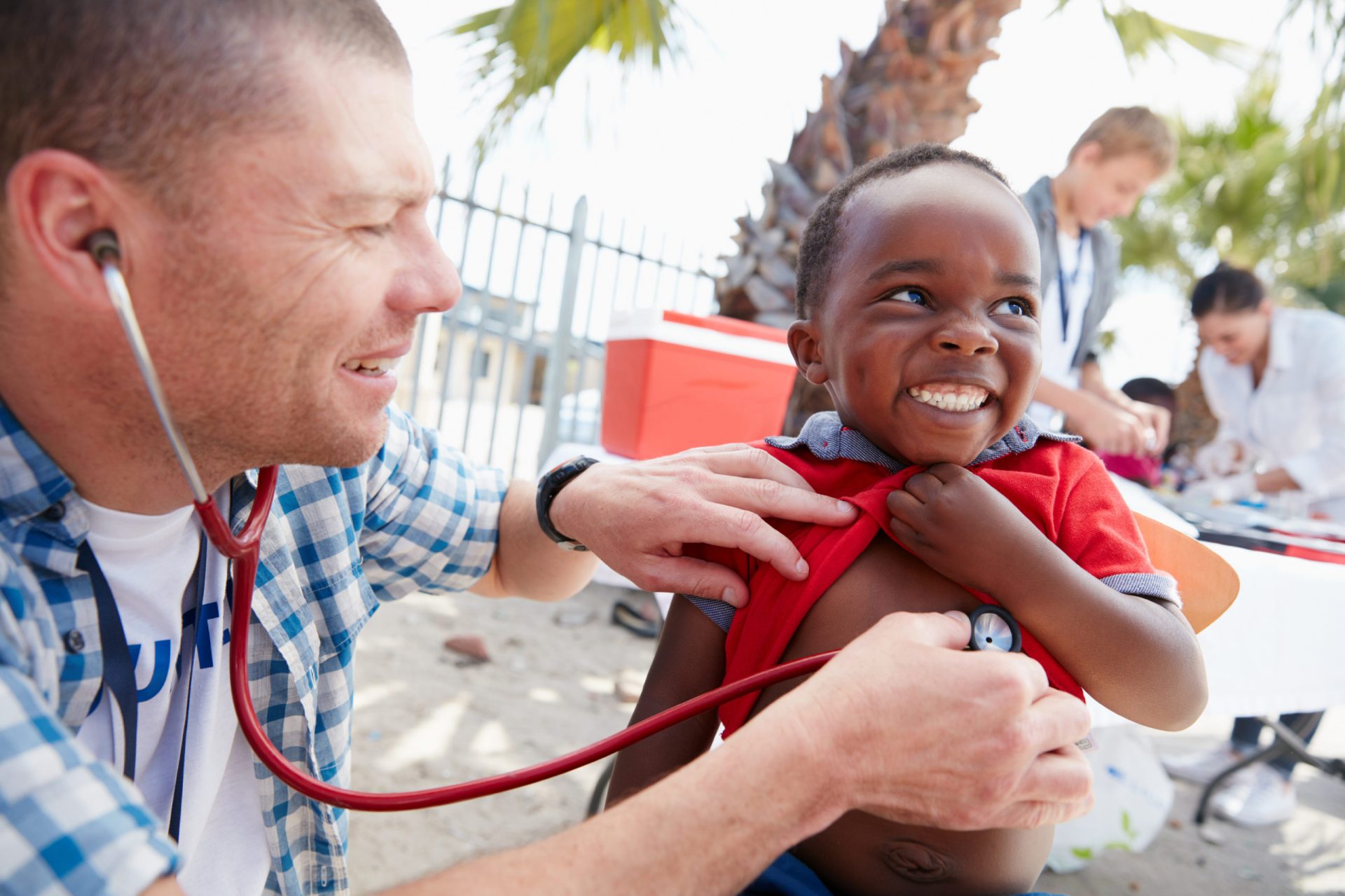 For medical students and professionals alike, a medical mission trip can be a rewarding effort. While serving a community and learning new medical skills, you are given the chance to learn about people and expand your perspectives. There are several things to consider when preparing for your mission trip. For those wanting to make a difference through a mission trip, it is important to take the time to create a plan and determine your expected expenses. Creating a detailed list of costs will help you figure out the amount you need to fundraise. Having a detailed plan of action will keep your focus clear on accomplishing your end goal.
What are the benefits of a volunteer medical trip?
Medical professionals can fine-tune a specialized skill.

A community without dependable healthcare will receive much-needed aid. While many countries have a system of healthcare in place, marginalized communities may have difficulty obtaining the healthcare they need. Often resources are limited in these communities, meaning that there is a reduced amount of healthcare professionals available or there is a lack of accessible medication.

Medical mission trips serve as an opportunity for personal growth. As you immerse yourself in a new community, you also take time to learn about the struggles of others while broadening your perspective and compassion.
Medical mission trips for students
These trips provide students with practice and training outside the classroom. The hands-on experience gives aspiring medical professionals the opportunity to enrich their healthcare skills. Supplementing your traditional education with a medical volunteer trip will help you to develop a mature understanding of global health and heighten your passion for healthcare.
Picking the right program for you
Before researching potential programs, take some time to determine your interests and skills. Knowing this information will make your research and decision-making process easier.
Ask yourself a few simple questions:
What are my reasons for wanting to go?

Where do I want to travel and where would I feel comfortable going?

What medical skills can I contribute?

How long do I want to serve?
Mission trip resources
Books
Diving into a well-written book can be a valuable way to prepare for your trip. Goodreads has a section on popular mission trip books. This list offers you summaries, average ratings from users, where to buy the book, written reviews, other books on the same topic. Check out Global Ministries for a list of books with practical advice.
Seminars
For help with cultural integration, CultureLink provides several seminars throughout the year. It aims to educate and provide practical training for individuals planning to go on mission trips to help enhance cross-cultural effectiveness.
Articles
The Catholic Health Association of the United States has a wealth of in-depth surveys and research articles that explain the impact of these types of trips.
Planning a medical mission trip
Your plan of action begins with finding a mission trip of interest to you. Do some research to determine where and how you want to serve. International Medical Relief lists upcoming mission trips for medical, dental, and surgical care. If you are a physician, nurse, or other healthcare professionals, check out current trips at Foundation of Peace. These trips involve an application process.
Three important factors to consider during your planning process are immunizations, official travel documents, and supplies.
Immunizations
For vaccinations, refer to the Center for Disease Control and Prevention for specific information regarding the recommended immunizations for the area you plan to travel to for your medical mission trip.
Travel documents
To clarify whether or not you need to obtain a visa before travel, consult with the embassy of the country you plan on visiting. You can find the official list of embassies at USEmbassy.gov.
Supplies
When planning a medical mission trip, another aspect to consider is the supplies you will be bringing. According to an article from Medscape, most programs will ask you to bring your clothes and personal effects in one bag and medical supplies in another. Your list of materials will depend on the mission trip program you pick. Make sure to clarify what you need to bring a few months before your planned trip so you have time to gather the supplies.
How much do mission trips cost?
A study from the Catholic Health Association of the United States about short-term mission trips revealed that:
The largest cost is international travel, taking up 49% of total expenses

41% of participants paid between $1,000 and $2,000

Total cost for 24% of participants was over $2,000

The remaining participants paid less than $1,000 or nothing at all
Most trips will vary in cost based on destination and program. Keeping this in mind, it is critical to verify expected costs with the program you have chosen before you start raising money. Generally, expenses include transportation, lodging, food, and potentially medical supplies.
How to raise money for a medical mission trip
Planning your mission trip is only half of the process. Next, you will need to raise the necessary funds. Since you have an idea of how to plan your trip, start looking for ways to raise funds.
Crowdfunding serves as an ideal tool for mission trip fundraising. By taking fundraising online, crowdfunding allows anyone to share their story and receive donations from friends, family, neighbors, and even compassionate strangers. Before you get started, check out our mission trip fundraising ideas for inspiration. Start your mission trip fundraiser the right way with GoFundMe and launch your fundraiser today.