How to Pay for Medical School Without Living in Debt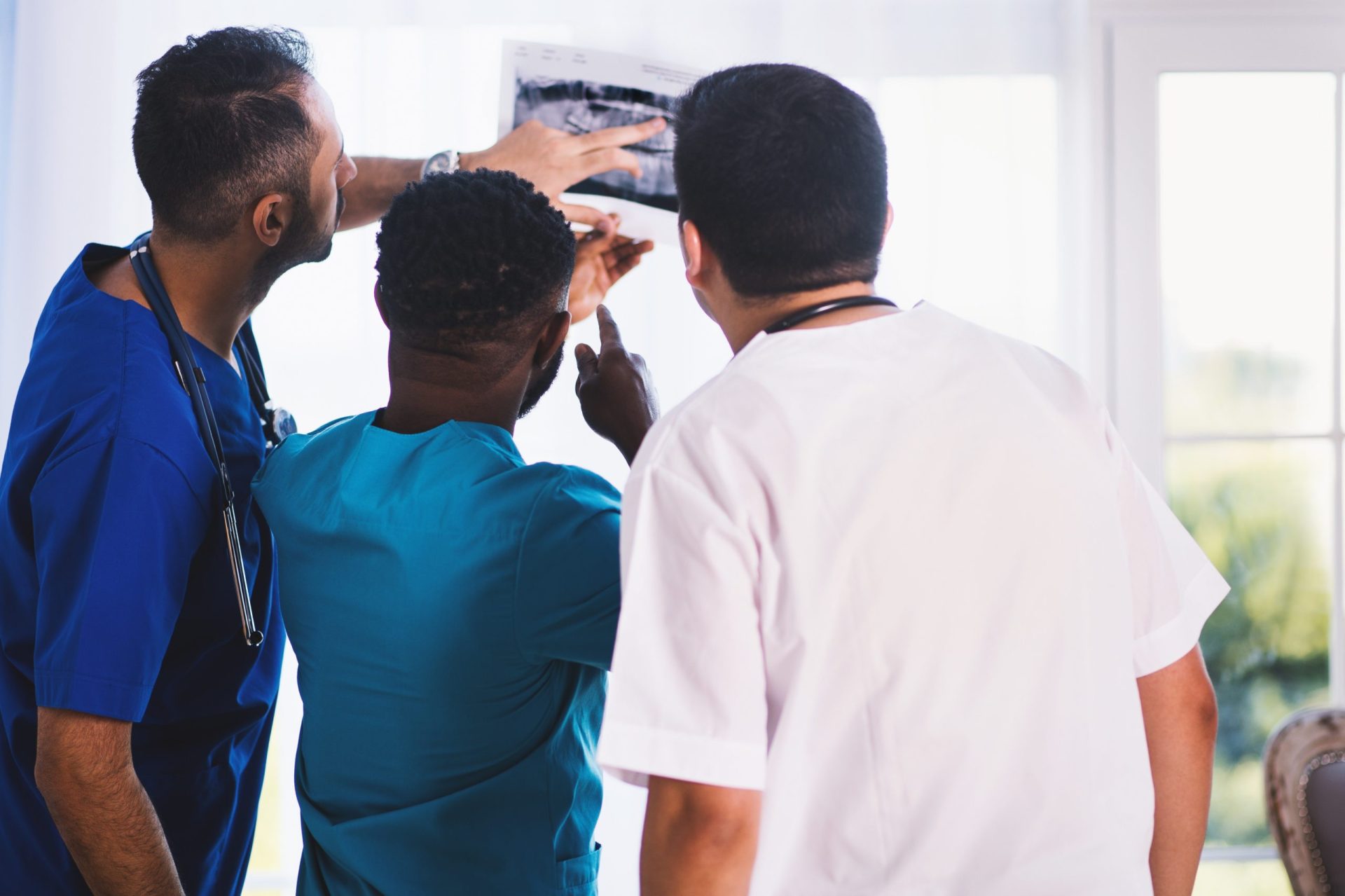 Sarah dreamed about saving lives as a doctor ever since she was a little girl. So when she learned that paying for medical school meant going into debt, she initially wasn't too concerned. By the time she graduated, though, she had more than $300,000 in medical school loans. While such figures are staggering, we have tips for how to pay for medical school and find financial freedom.
How paying for medical school can lead to debt
When medical students graduate, a degree isn't the only thing they bring home. The median debt of a new medical school graduate is $200,000, according to the Association of American Medical Colleges (AAMC). Eighteen percent of graduates are like Sarah, owing $300,000 or more.
It's an enormous amount that has Sarah living "like a student" as she budgets to pay off her loans. Even while working as a full-time clinician, she predicts it will take eight more years to break even.
Although student loans can be intimidating, there are still ways to pursue your dreams without hundreds of thousands of dollars in debt hanging over your head. Read on for those ideas, and how to get out of debt if you've already taken out loans.
How to pay for medical school the smart way
The AAMC's records show medical school costs only climbing in the future. So what's a medical student to do? Here are some suggestions for finding funding for medical school.
Enroll in a cheaper school
Not all medical schools are financially equal. If you're wondering how to pay for medical school without loans, public schools might be your answer. They are on average cheaper than private schools, and may be easier to pay for. Student Loan Hero has rounded up the 20 most affordable medical schools in the United States to help students avoid debt.
Start an online fundraiser
A physician's career is a selfless one that has the potential to help thousands of people in need. Family, friends, and even strangers may consider your future a long-term asset worth investing in. Crowdfunding for medical school makes it easy for members of your social circle to each give a little and have it add up to a lot. Setting up a GoFundMe is a great way to let your family and friends know that you need help with funding for medical school.
Apply for a scholarship
There are nationwide opportunities for merit-based and need-based scholarships for medical students. For example, the American Medical Association Foundation's Physicians of Tomorrow Scholarship awards $10,000 to medical students in their final year.
Look for federal student aid
The Free Application for Federal Student Aid (FAFSA) isn't just for college students. It can help medical students get aid not only from the schools they apply to, but also the federal government. Medical students can borrow up to $40,500 a year in direct loans. Still, students themselves are responsible for paying them back—and for the interest that accrues on them, too.
Consider a service program
Students may be able to get their medical school costs covered in exchange for working for a federal or military program. The Health Professions Scholarship Program is a full scholarship for students who agree to serve as military physicians. The National Health Service Corps Program is a full scholarship for students who promise to spend two years providing primary care to communities with doctor shortages.
Crowdfunding for medical achool
Whether you want to be proactive or you're trying to tackle your student loan debt, online crowdfunding can open up possibilities that traditional fundraising options don't always offer. You can run a popular social media campaign or just ask family and friends to help out—it's up to you! Below are some fundraising tips to help get your campaign off the ground.
Make your story stand out
It can be hard to distinguish yourself from the crowd, especially if you find it difficult to ask for help in the first place. The best strategy for crafting a compelling fundraiser is to be open and honest about what led you to where you are. Have you been extraordinarily active in your community? Are you a non-traditional student? Little details can make a big difference in defining the essential pieces your fundraiser story and getting others invested in your journey to become a medical professional.
Set a deadline
Both medical schools and loan servicers have payment deadlines, so make sure your fundraiser has a similar urgency. Having a set end date can also encourage potential donors to contribute sooner rather than later, giving you more flexibility in your payment schedule.
Take advantage of your expanded network
While family and friends are a great start, reaching out to professional organizations and other college connections can take your fundraiser to the next level. Try sharing your story in different medical professional groups online to find like-minded people who will be motivated to donate.
Find the financial assistance you need today
The prospect of paying for medical school shouldn't hold you back from your career goals. Crowdfunding could be a way to quickly and efficiently raise money to support your educational costs. Countless students have turned to GoFundMe to find financial freedom—now, it's your turn.