How to Raise Money for a Film: 5 Film Financing Resources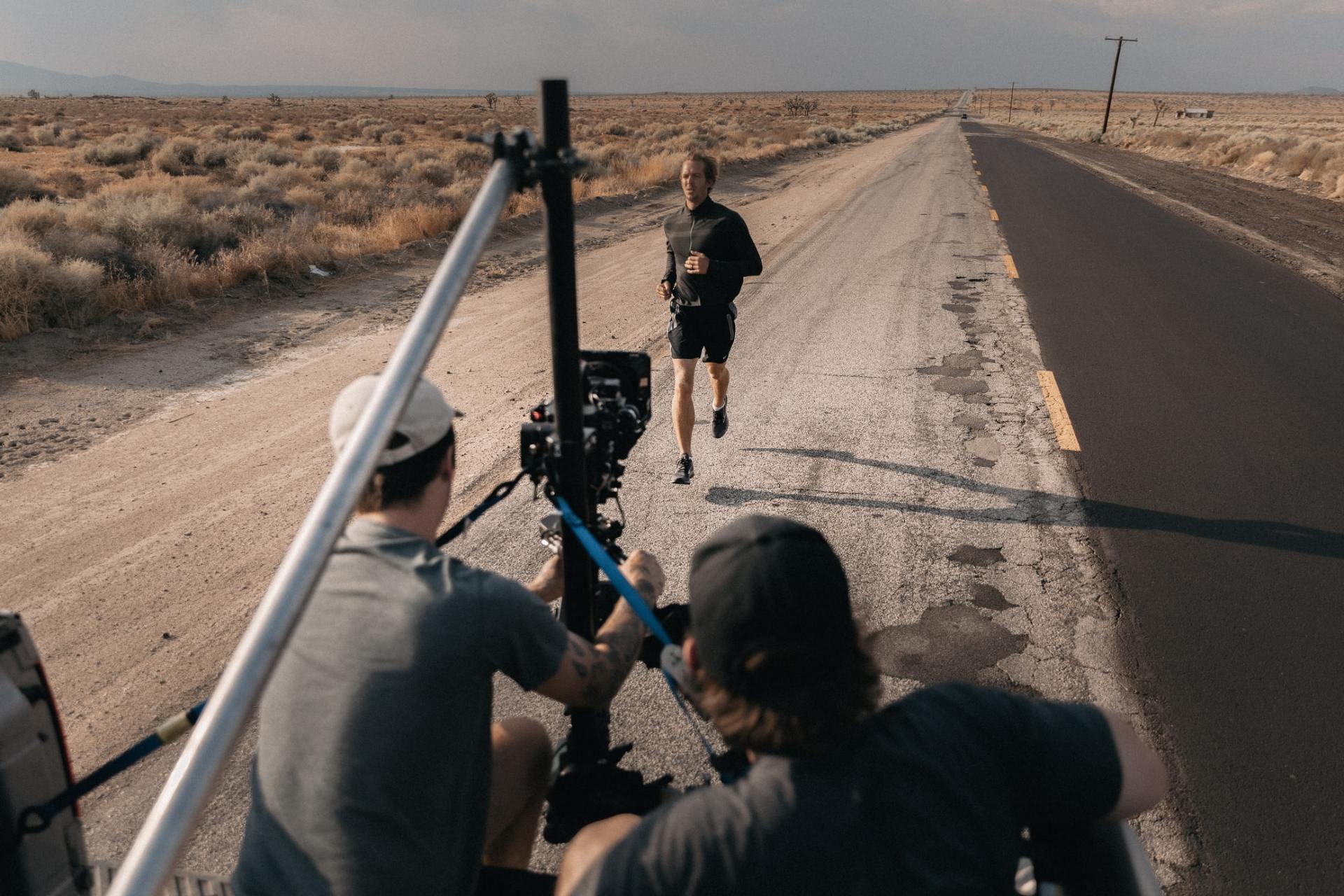 Telling a story and bringing it to life is the beauty of filmmaking. However, whether you're looking for funding for your first project or a seasoned filmmaker, it can be difficult to secure financing. Not only that but there are many expenses that go into making a project. Fortunately, there are various avenues to getting money for your film. We've gathered ways for how to raise money for a film without having to take on large amounts of debt.
5 ways to get film funding for a production
1. Submit applications for grants
Film grants are usually private funds but they can be funded by the government, too. While a grant helps with funding necessary resources, it usually comes with certain conditions. These conditions range from the location of the shooting to the theme of a film. If you're looking to have more ownership and flexibility of your project, you might want to consider other options.
Keep in mind that you'll need to submit an application for each grant before the deadline date. Additionally, certain grants don't transfer all of the funds in one installment. This could potentially be a challenge if you need to make payments ahead of time. Since there tend to be many applicants for grants, it's good to be actively searching for new ones that become available to increase your chances of being selected.
2. Connect with investors
Investors are typically individuals who are independently wealthy. Obtaining an investor is a common way to get film financing. Networking will help you find an investor who might be interested in your project. Before you approach an investor, make sure you have a business plan, script, and budget. It's also important to have a pitch prepared. You never know when you'll encounter a potential investor, so by having a solid pitch you'll multiply your chances of landing one.
3. Use film crowdfunding
While crowdfunding is a popular way to raise money for medical bills, memorials, and emergencies, it's also an effective way to raise funds for your dream project. Film fundraising is especially valuable for first-time and independent filmmakers. Some advantages of crowdfunding for movies are that it's relatively low risk, low cost, and anyone who connects with your story can donate.
Since crowdfunding combines the power of social networks and the internet, you'll be able to reach more people than traditional forms of fundraising. There are also no extended wait periods to receive the money you raise. This is beneficial if you need the funds right away.
Film fundraising websites
There are many online fundraising platforms out there, but GoFundMe, Indiegogo, and Kickstarter are among the top crowdfunding websites for filmmakers. Wondering why GoFundMe may be the right platform for your needs? The following is what sets GoFundMe apart from the rest:
Fundraising tools: GoFundMe offers a wide range of tools from our mobile app to team fundraising, making it simple for you to start, share, and raise funds for your film fundraiser.
Customer service: Our Customer Care team is ready to answer your questions, offer expert advice, and support you along the way.
Reach: GoFundMe will help you share your fundraiser near and far over text, email, and social media to garner support for your project.
4. Speak to friends and family
One of the easiest ways to secure film funding is by reaching out to your family and friends. Consider asking them for a loan or offer them exclusive incentives if they invest in your film. Additionally, ask them to contact their networks to see if anyone they know might be interested in partnering with you for your project. Word of mouth is an efficient way to bring attention to your vision.
5. Gain sponsorships
Sponsorships are another way you can gain financial support for your film project. Try visiting local businesses, restaurants, and brands of gear or supplies you may want to use for your film. With sponsorships, you can potentially use the location of the business or its product in return for featuring the company in your film. This is useful for companies because it's an opportunity for them to promote their business and attain new audiences.
Inspiring film fundraising stories on GoFundMe
Check out a few success stories of filmmakers who used GoFundMe to raise money for their production.
Danielle is writing and directing a short film titled I'm Not Here to Say Goodbye. The film is about a teenage girl named Andi who is coping with the recent death of her mother. Danielle's goal is to highlight the effects of losing a parent and inspire other people who are currently struggling with grief. She created this film as a way to cope with the loss of her own mom, and most of the story is based on true events. Danielle started a GoFundMe to raise money for props and materials, location permits, and food for her cast/crew. Her fundraiser has surpassed its goal of $350, raising over $600 to bring this true story to life.
A Place to Hide is a short film written and directed by Eámonn with the help of a few fellow NYU students. The story is about Charlie and his mother, Laura, who are facing poverty and living in a motel room that they rent month to month. Unfortunately, Laura suffers a stroke which leaves her unresponsive, so Charlies becomes her full-time caregiver. Because of this, he loses his job and his savings start to dwindle. This short film explores entering adulthood and the realization that our parents' mortality becomes a suffocating realization of our own. Eámonn started a GoFundMe to help feed, house, and transport the cast and crew. The remainder of the funds will go towards production design and equipment. So far, Eámonn has raised over $3,000 which will help create the best quality film.
Start film crowdfunding for your next project
No matter what your financial situation is, your story deserves to be told. If you're in need of film financing for your next film or project, GoFundMe is here to support you. Before you start film fundraising, learn how it works. Then, use our top fundraising tips to make your fundraiser a box-office success.