A Complete Guide for How to Get Funding for a Restaurant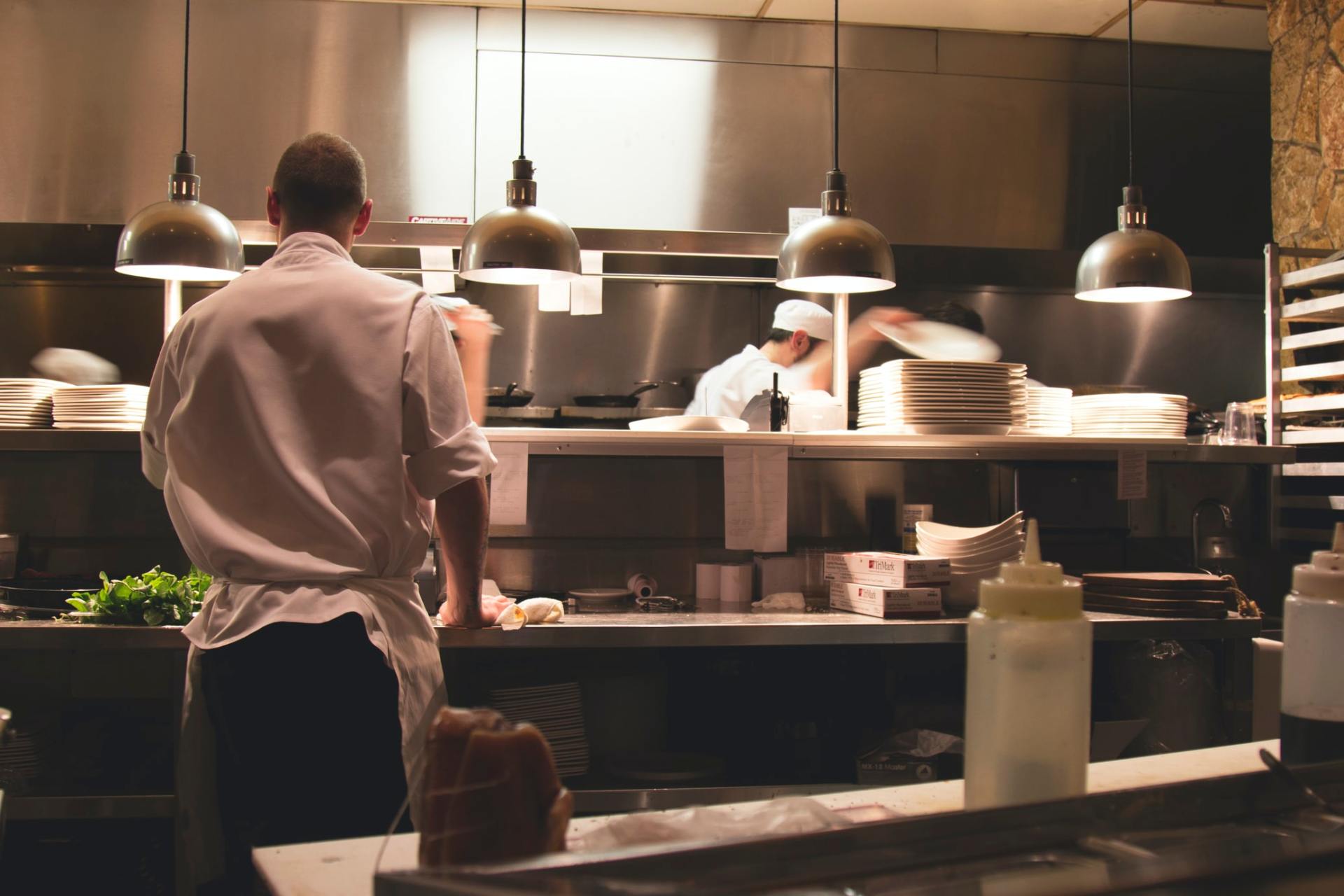 With COVID continuing to affect our everyday lives, restaurants have also taken a big hit. Since the start of the pandemic, many restaurants have had to shut down or are struggling to keep their doors open. It's hard enough to stay open during this time. If you're looking to start a new restaurant, it can be even more challenging especially if you don't have funding. Luckily, there are several opportunities to raise money for your business. Find out how to get funding for a restaurant so you can make your dream a reality.
What are the expenses of a restaurant?
It's no secret that opening a restaurant is expensive. In fact, a survey by RestaurantOwner.com states that the average cost to open a restaurant is around $375,500. This comes out to a little over $3,500 per seat. Aside from opening costs, there are other expenses to keep in mind. Utilities, rent, and kitchen equipment are just a few other significant costs that add up. Moreover, you might want to consider working with a marketing firm to get exposure for your restaurant. All of these costs can be overwhelming, but don't fret. Securing funding for your restaurant is possible. Once you determine how much total funding you'll need, start assessing your options.
4 ways for how to a finance a restaurant
1. Apply for a business loan
Oftentimes, small businesses can get loans through banks. If you want to keep total control of your restaurant, a small business loan is a good choice. This is particularly helpful if you don't have enough money to fund your business. In the event that you can't obtain a traditional business loan, look into the US Small Business Administration's loans funding programs. When the SBA guarantees your loan, the bank takes on less risk so they'll be more open to granting your restaurant a loan.
The most common type of SBA loan is a 7(a) loan. This loan is the appropriate choice for any real estate purchase like a building or area of land. It can also be used for a number of other things such as buying supplies and furniture. There are several requirements your business needs to meet in order to be eligible for this type of loan. Visit the SBA's website to read more about eligibility for 7(a) loans and how to apply.
2. Find an investor in your community
Turning to an investor can help with both getting your restaurant started and maintaining it. Usually, restaurant investors get a portion of ownership in the business in return for the money and expertise they provide. Many people tend to ask their family and friends first since they will be more willing to support your business without compounding interest rates.
Aside from asking your immediate circle, reach out to angel investors and venture capital firms.
Angel investors provide help when a bank or private equity thinks your restaurant is too risky to invest in. Angel investors are individuals who are independently wealthy and typically have knowledge of the industry they're looking to invest in.
On the other hand, venture capital firms usually invest in businesses that they think will have a good return on investment. Since venture capital firms have more resources, they'll be able to support with marketing strategy and other business recommendations.
3. Raise money with crowdfunding
If you think crowdfunding is only used for medical emergencies, memorial services, or disaster relief, think again. Crowdfunding can be used to raise money for a small business, too. Crowdfunding combines the power of social networks and the internet to help people get financial support.
Consider using GoFundMe to crowdfund for your restaurant. The benefits of crowdfunding on GoFundMe are that it's fairly inexpensive to start a fundraiser, you get to keep full control of your business, and you receive the money you raise right away. Additionally, you're not obligated to pay back people who have donated, making it a very low-risk option. Check out our blog on how to set up a donation page to help you get started.
Restaurant success stories on GoFundMe
After leaving Louisiana to create a better life for himself, Pokey Black moved to Lincoln, NE, where he started his own Cajun food restaurant called A Taste of Louisiana. Unfortunately, the opening of his restaurant was in June of 2020 during the onset of COVID. Due to the pandemic, it's been difficult for Pokey to pay rent for his kitchen space and buy quality food to serve his customers. He is the only employee of his restaurant, doing everything from the cooking to the cleaning. He also uses his own money to feed the homeless every last Wednesday of each month. To help Pokey keep his business open and running, his friend Carrie started a GoFundMe on his behalf. With the help of their community, the GoFundMe has surpassed its fundraising goal of $10,000 to support Pokey and A Taste of Louisiana.
Shaheen and Enam Khan are the owners of MELA, a restaurant in Pullman, WA, serving Bangladeshi cuisine. Shaheen and Enam were hit with a short vacancy notice from their landlords, threatening to close and vacate their restaurant. They took out a Small Business Loan of $13,700 to help make improvements to their restaurant, which they are still trying to pay off. Pullman residents Marcia and Jodi started a GoFundMe to help Shaheen and Enam with their financial situation. The fundraiser has raised over $14,000 for MELA, making it possible for Shaheen and Enam to pay off their loan and work on their new location in downtown Pullman.
4. Consider starting small before ramping up
Starting a restaurant for the very first time is daunting. Because of this, it may be worth it to get your feet wet with a smaller business venture such as a food truck or pop-up restaurant. This way, you can get a feel for what it'd be like to run a restaurant at lower initial costs and with less risk. View our tips on how to raise money for a food truck to see if it's something you'd be interested in. The benefit of starting off with a food truck or pop-up restaurant is that you'll have hands-on experience before investing in a full brick-and-mortar restaurant.
Reach your goal of opening your own restaurant
Don't let the high costs of opening a restaurant discourage you from achieving your dream. There are various ways for how to get money for a restaurant. For even more inspiration, check out our business fundraising ideas and fundraising tips for a small business. GoFundMe is here to support you every step of the way. Start a fundraiser today so you can start serving your favorite recipes to your local community.