Helping the Homeless is Easy With These Seven Ideas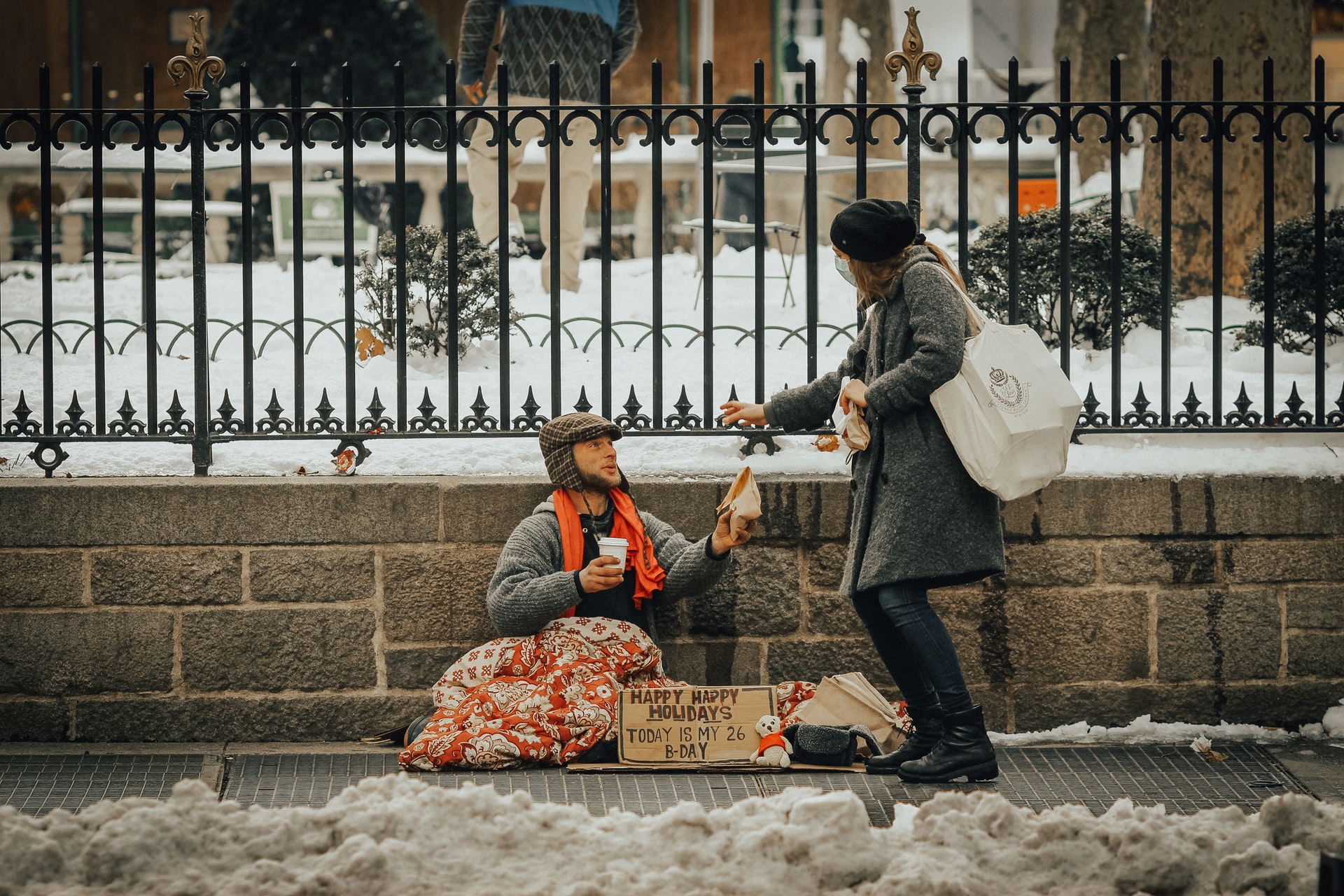 As the housing crisis in the US continues to worsen, more and more individuals and families are faced with financial instability and homelessness. In fact, over 500,000 people are homeless every single night in the US, according to a 2015 study by the U.S. Department of Housing and Urban Development (HUD). In this guide, learn how helping the homeless in your own community or beyond is possible and can make a true and lasting difference.
Startling facts about people affected by homelessness
Seven ways to help the homeless
Wondering how to help homeless people in your community? If you want to help create change, we offer seven ideas for helping the homeless below.
1. Volunteer your time 
Homeless shelters across the country depend on volunteers to keep their doors open and operations running smoothly. By volunteering your time, you can help in any number of ways: serving food to the homeless, building permanent shelters, handing out care packages, fundraising and clerical work, and more. These reputable organizations are passionate about ensuring the homeless are cared for:
2. Donate new and gently used items
Homeless shelters are always in need of the basics: kitchen supplies, soap, toothpaste, winter attire, and more. Go through your belongings and round up gently used clothing to donate, or call up local homeless shelters to find out their exact needs. After making a list of what they need, head to discount stores near you to buy supplies in bulk.
3. Kick off a blanket or coat drive
Every winter, shelters need blankets and coats to help the homeless stay warm and healthy. You can head up your own blanket or coat drive, then donate everything you've gathered to a local shelter of your choice.
Start by announcing your drive on social media, and be sure to tell coworkers and acquaintances about your idea, too. Set a deadline, and make it clear that people don't have to purchase items—they can easily donate a blanket or coat they rarely use.
4. Create an online fundraiser
Don't let a lack of funds hold you back from doing good in your community. If you want to lend a hand but don't know how to raise money for the homeless, give crowdfunding a try. Once you create your fundraiser, start sharing it on social media and ask your friends and family for their support. To encourage more people to give, be sure to let everyone know that even a $5 donation can make a difference.
Try one of these fundraising ideas, or come up with your own:
Raise money for a specific individual
Raise money for a local homeless charity
Raise money to purchase period products for homeless women
Raise money to buy care packages for the homeless
Raise money to purchase a one-night or one-week hotel stay for an individual in need
5. Pay for a hotel room
On a freezing winter night, you can go above and beyond a hot meal by offering to pay for a hotel room for an individual in need. This idea is great if you have already built a friendly rapport with homeless folks in your community.
6. Advocate and share ideas
Do you have ideas on how to improve the conditions for homeless folks in your community? Or are you passionate about helping create more affordable housing solutions in your city?
Make your voice heard by bringing your ideas to city council meetings, or reach out to local politicians to find out what is currently being done, and how you can get involved in the process.
7. Give out food gift cards
Giving money to homeless people is a quick and easy way to help, but you may not always have cash on hand when you come across someone who really needs help. Take a proactive step by purchasing several inexpensive gift cards to local restaurants, then hand them out whenever you see a need. Giving food to homeless people via gift cards is a simple way to brighten someone's day and help them stay healthy and nourished.
Examples of how to help the homeless in your community
By fundraising for the homeless, these individuals were able to spark change and inspire others to join in:
Ken started his fundraiser with a simple goal in mind: purchase 500 pairs of wool socks for the homeless people in Bedford, Nova Scotia, where winter temperatures can be brutal. Ken started by asking for just $5 from people, as that is the cost of a single pair of wool socks. He was able to surpass his fundraising goal of $2,000 and make a difference during the harsh winter months.
Eight-year-old Tyler felt called to help Veterans when he was just five years old. After watching a video about homeless veterans, Tyler asked his mom how he could help. They decided to buy clothing and toiletries for local shelters, which became the basis of his organization, Give Back to Veterans. Tyler and his mom were able to raise over $25,000 online to help thousands of veterans.
Ready to be a part of the solution?
No matter how you feel called to help the homeless, fundraising through GoFundMe can simplify your efforts and help you create an even bigger impact. With our fundraising platform, you can keep even more of the donations you receive—which means you can help even more individuals who need it. Sign up today to harness the power of your online network and meet your fundraising goals today.