"I just love the dogs so much. It's ultimately about them, but I've also come to love these folks out here on the streets."
Four years ago, Paul Crowell set out on his daily walk to work. Along the way, he passed dozens of dogs who lived on the streets with the homeless population. Despite their owners' best efforts, many of the dogs were hungry. As a life-long animal lover, Paul couldn't stand seeing them suffer. So that day, he made it his mission to feed the homeless pets in his community-and he's been their guardian angel ever since.
"I've been a dog freak my whole life, ever since I was a little kid," says Paul. "I fell into my niche a little later in life when I started working with animals. Now, it's become a way of life."
Four years ago, Paul started working at a dog boarding and daycare facility in San Francisco. Soon after joining, he noticed that there was a lot of good dog kibble going to waste. When the boarded dogs wouldn't eat it, it would get thrown in the trash. After passing so many hungry dogs on the streets, Paul put two and two together.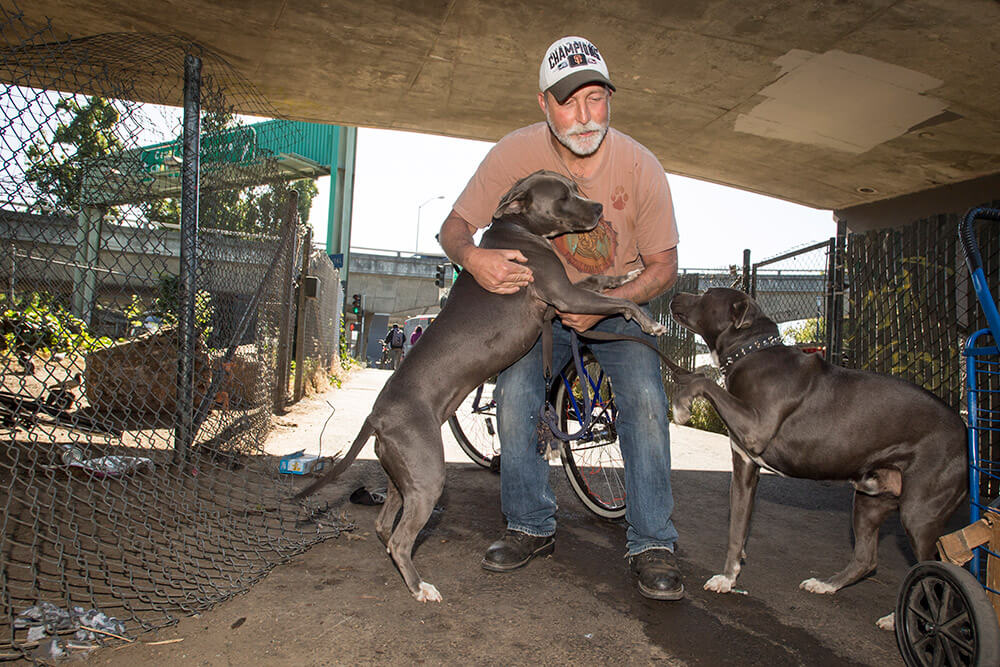 "I started rescuing that food from being thrown in the garbage, and I delivered it to the many homeless dogs I saw in the encampments around here," he says. "Pretty quickly, I became known as 'the doggy food man,' and I started bringing it all the time."
But then, a new company bought the boarding facility where Paul worked and changed its policy: No more "rescuing" the dog food.
"I got really upset," says Paul. "I really loved doing it, and it brought so much joy to my life. I didn't want to lose that."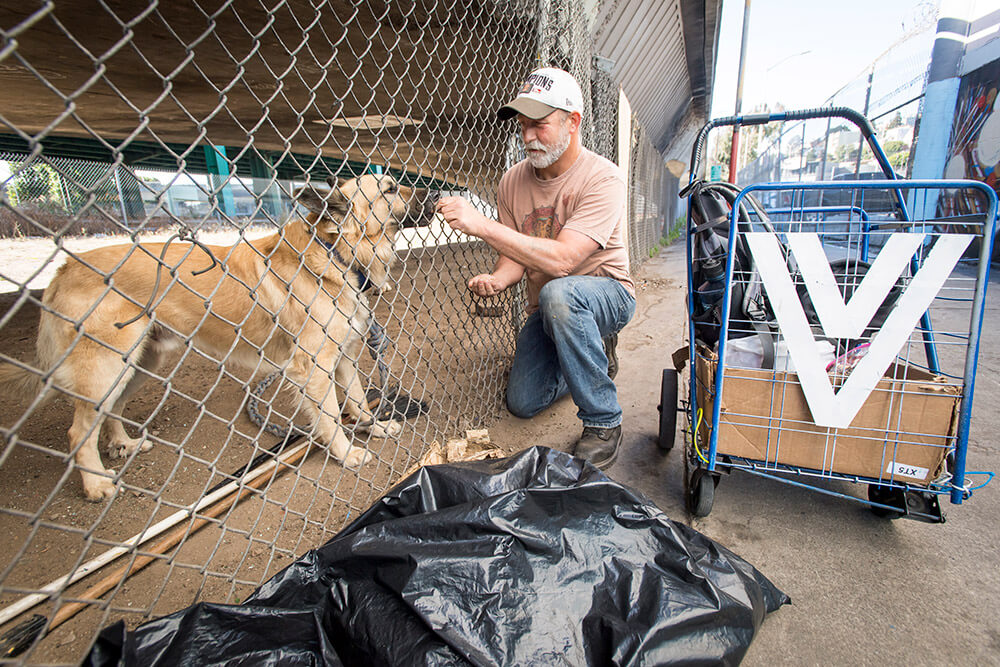 So Paul started working on a plan to raise money for dog food. And that's when he heard about GoFundMe:
"I first started hearing about it from some of my younger coworkers who were raising money to go to school.
So I started a GoFundMe, took pictures of the dogs, and shared it on my social media. That's how Project Open Paw was born."

Over the past few years,
Paul's GoFundMe
has raised $30,000-enough to keep Project Open Paw afloat. "The quality of the food has to be high because these dogs live in a lot of different conditions and face a lot of challenges," says Paul. "I keep the quality high as much as I can, but it depends on physical donations. If it's low, I end up buying a lot of the food myself with the funds from
the GoFundMe
."
Paul hands out 30–40 bags a week-each filled with 10 cups of kibble, a can of food, and several treats. He estimates that each bag costs $10.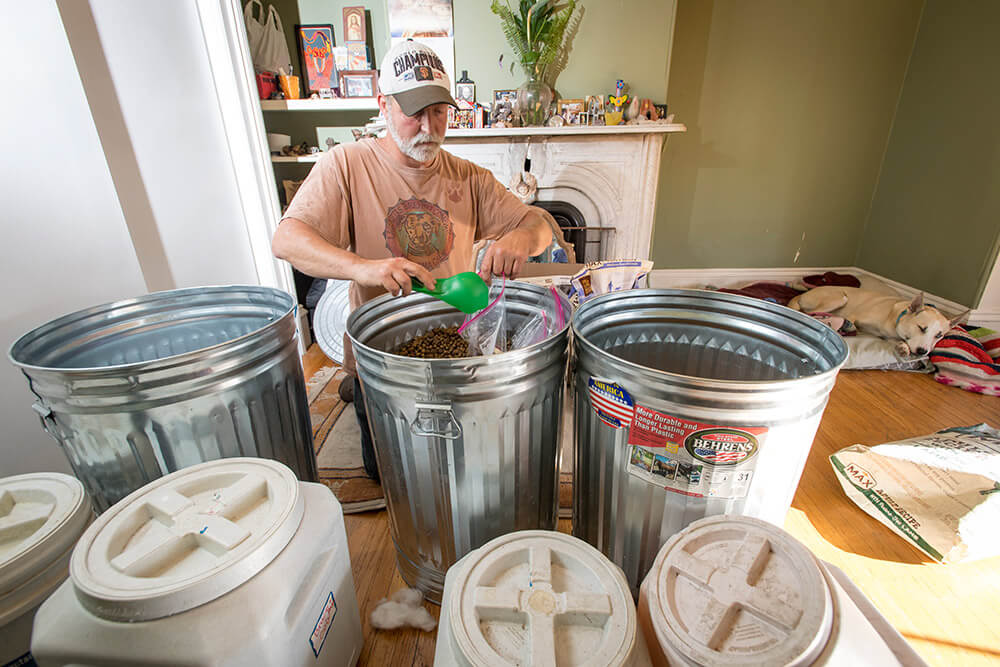 And when a dog gets sick or a puppy needs its shots, Paul is there to help: "It's hard to schedule with these guys because the city runs them and their owners off, and they disappear suddenly. So it's almost always an emergency vet visit, even for shots. That will run about $200, and emergencies are much more."
Over the years,
Project Open Paw
has become a saving grace for these dogs and their owners. "I provide vet care for a lot of dogs that the city and other agencies refuse to help," says Paul. "When I go down to the ASPCA, they probably pull up my name and see 40–50 dogs. So now, I'm the big poppa of them all."
And when an owner can no longer care for their dog, Paul also helps find them new homes. For one dog named Yankee, that home was his own.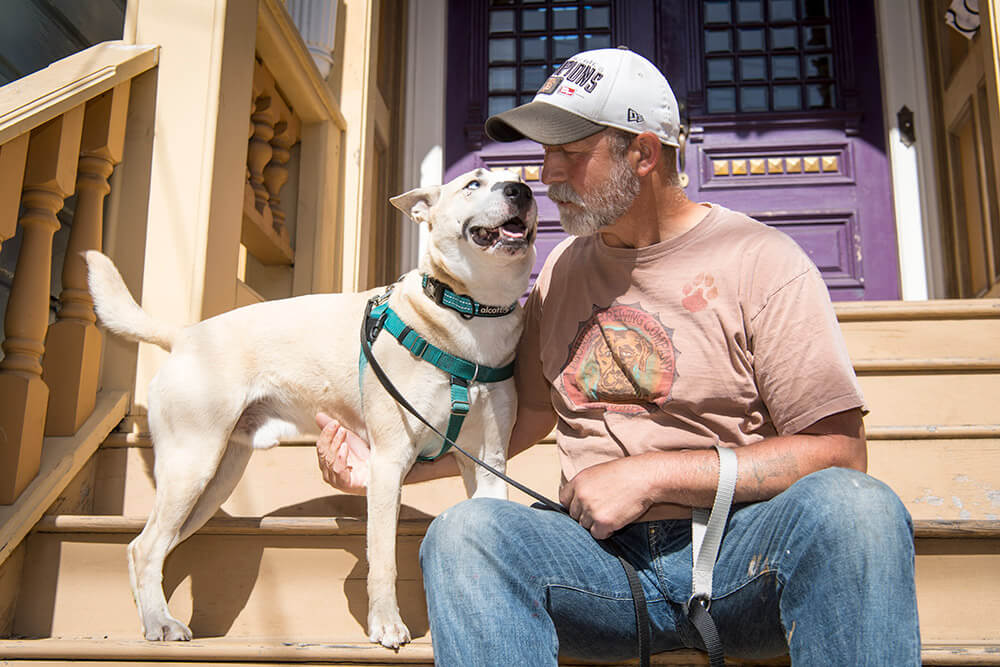 "Yankee was my first rescue. He's become our poster boy and my personal boy," says Paul. "I tried to get him adopted, but he kept trashing every house we brought him to-he wanted to be with me.
The GoFundMe
helped to save this guy. I had to pay to board him for about a year and a half before I got a new place for us to live that allowed pets. He's gone from being a wild street boy to a very lazy, cuddly home dog."
Ultimately, Paul's dream for Project Open Paw is to open a rescue facility for dogs left on the streets when their owners are taken to rehab or jail:
"The dogs give these people a reason to carry on, and a lot of times, that may be the only thing. They're a team out there; they help each other live. My goal has always been to keep them together, unless there's abuse. I'd like to be able to reunite owners with their dogs when they're able to have them again."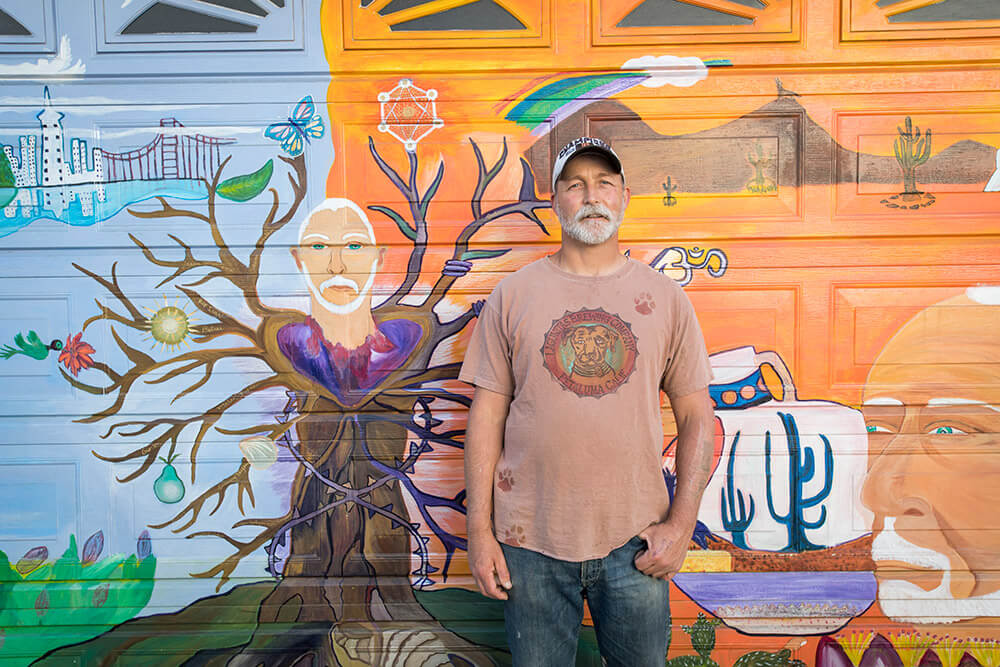 In the meantime, Paul's GoFundMe continues to raise money to help feed and care for the dozens of dogs on his route.
When asked how much he needs to get by, Paul says, "It's not about the money-I just want to help them.
"This whole experience has been such a huge blessing to me and my dogs. I hope that people will just be inspired by this story. I'm proud to prove that a little man with absolutely nothing could do so much."