In 2019, Jeff Rease took his first portrait of a WWII veteran near his home in Alabama.
"I'm always looking for interesting people to photograph, and after meeting Colonel Cooper, I left there knowing I had to meet and photograph as many veterans as possible, to provide something for those still living and thank them for their service."
Soon, Portraits of Honor was born, with people all over the country asking Jeff to photograph veterans in their family. Of the 16 million Americans who fought in WWII, only 240,000 were alive in 2021.* Jeff is working to preserve as many of their stories as possible, before it's too late.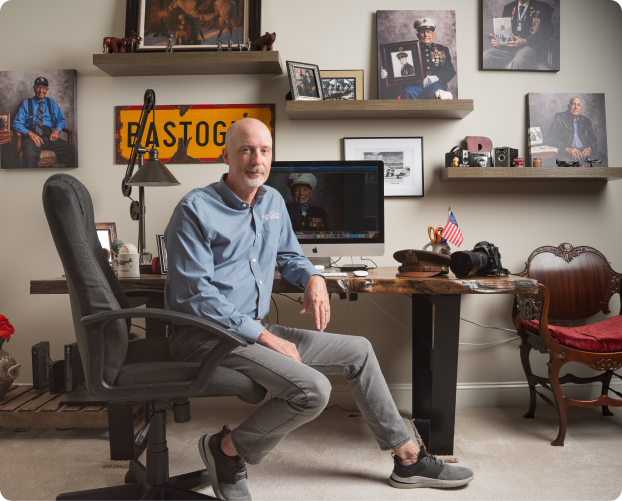 As an independent photographer providing portraits for free, travel and production expenses started to pile up. So Jeff looked to his community for help.
"I couldn't keep doing things on my own if I wanted to reach as many people as I could. So I went the GoFundMe route, and pretty easily started a campaign. I couldn't have done this without GoFundMe."
Jeff has now visited and photographed 290 veterans, from Florida to France. He likes to think that everyone who contributes to his Portraits of Honor fundraiser joins him on his journey.
"In a way, you're going with me, to Texas, California, New Mexico, Arizona. You're a part of it."
Having just returned from Normandy for the 78th anniversary of D-Day, Jeff plans to continue taking as many portraits as he can.
"Mechanics, nurses, cooks, infantrymen, pilots, it doesn't matter. My heart says make sure these stories get told so as many people as possible can see and hear them."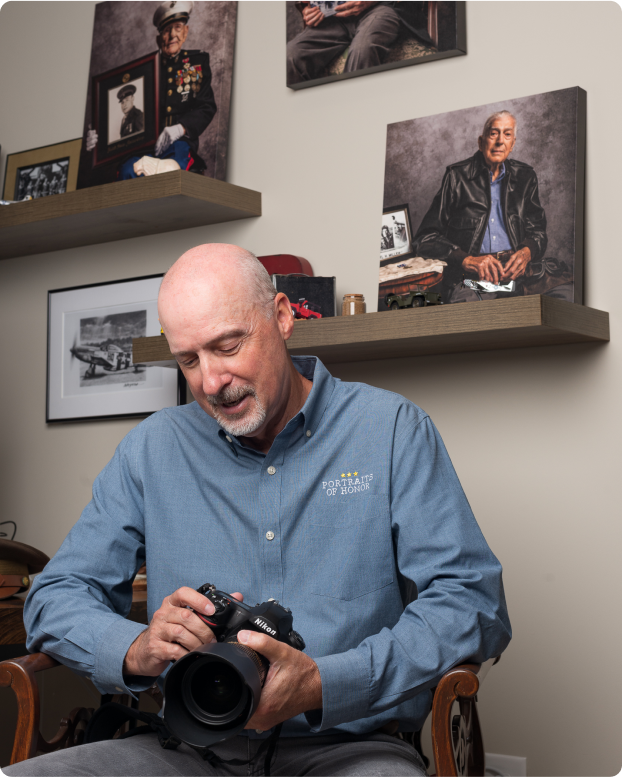 ---
To help Jeff honor veterans and preserve history, contribute to his GoFundMe here.
*According to the United States Department of Veterans Affairs