"I can't do everything, but I can do something."
When a friend's daughter was diagnosed with cancer, Holly Christensen wanted to do something to help. She decided to crochet a princess wig to bring a little magic to the little girl's life as she underwent chemotherapy. But in making that first yarn wig, Holly never expected it would lead to a worldwide movement.
As an oncology nurse, Holly knew that she could offer some words of advice to her friend, but she wanted to do more. She wanted to help her friend's little girl find a light in the darkness.
That's when she thought about the princess wigs she had crocheted for her daughters. She realized that if she added a soft beanie underneath, a yarn wig would be perfect for a child undergoing chemotherapy.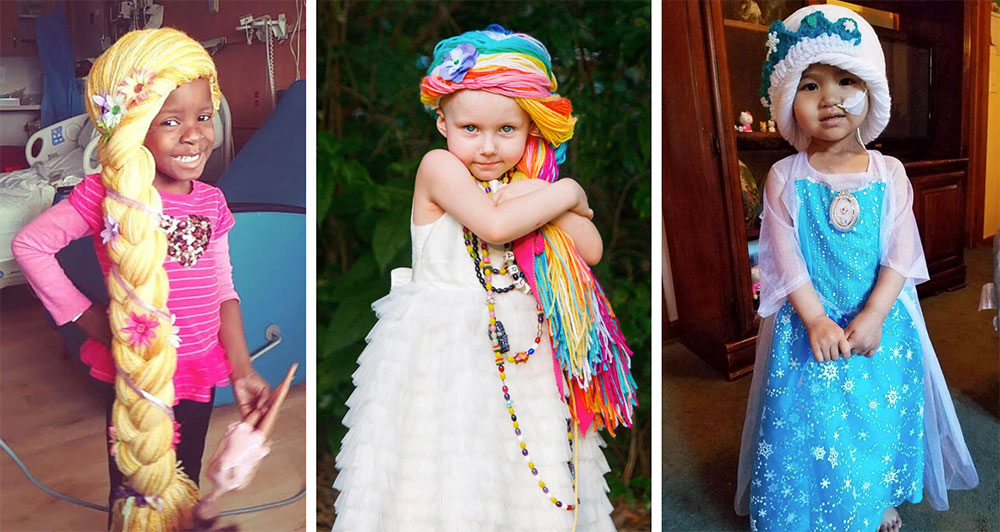 When Holly delivered the Rapunzel wig, her friend's little girl was ecstatic. Holly couldn't stop thinking about how much other children battling cancer would appreciate their own yarn wigs, too. So she decided to take action.
Holly began hosting yarn wig workshops for friends in her small Alaska town. Soon, the workshops became so popular that Holly and her friend, Bree Hitchcock, decided to turn it into a nonprofit: The Magic Yarn Project.
As Holly began hosting more and more workshops, she needed some help to purchase yarn and other supplies. As a small nonprofit lacking major benefactors and grants, The Magic Yarn Project needed all the help it could get. So Bree suggested that Holly start 
a GoFundMe
.
Bree (left) and Holly (right) work on two new yarn wigs.
Soon after Holly launched 
the GoFundMe
 and shared it on social media, a reporter saw the post and wrote a story about The Magic Yarn Project. Suddenly, 
Holly's GoFundMe
 went viral, and donations began flooding in.
"Probably the neatest thing for me has been seeing donations come in from all over the world," says Holly. "We're so isolated up here in Alaska. To see donations coming in even from the Middle East is really cool. Without GoFundMe, our organization wouldn't have had this kind of international reach."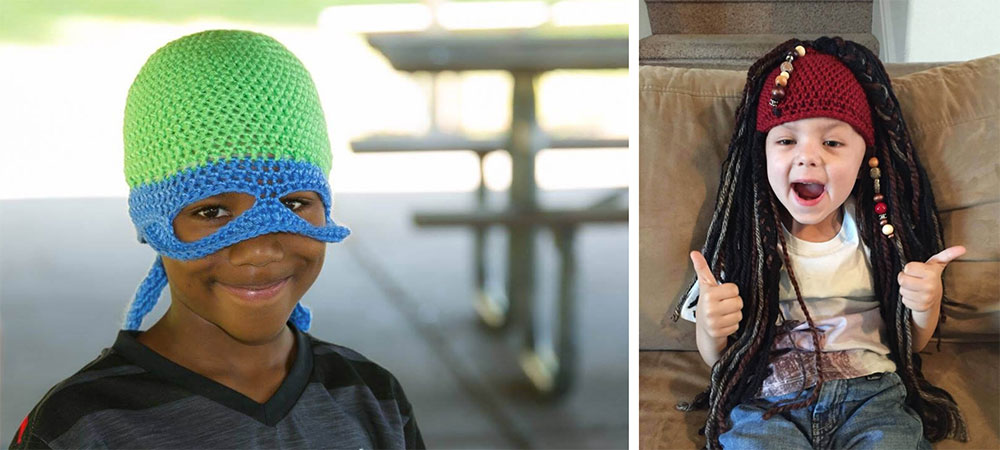 In three years and with the help of over 27,000 volunteers, The Magic Yarn Project has now made and delivered more than 10,400 wigs to children battling cancer in 45 countries and every US state. And it's only through continued donations that The Magic Yarn Project can produce more wigs.
"The hard thing is that people may see 
our GoFundMe
 and think we have a lot of money," says Holly. "But all of that money has been used now. We're still funded completely by donations and entirely volunteer-run."

On top of running the nonprofit, hosting workshops, coordinating shipments, and taking care of her three young children, Holly still works part-time as an orthopedic nurse and hopes to expand The Magic Yarn Project's reach. To date, there are seven chapters in the US and one in Mexico.
"We're hoping to do training in multiple locations across the US this year," says Holly. "This past year, new chapter leaders had to come up to Alaska, which was hard. We're hoping to bring training to more locations so we can involve more volunteers. Eventually, we'd love to expand internationally."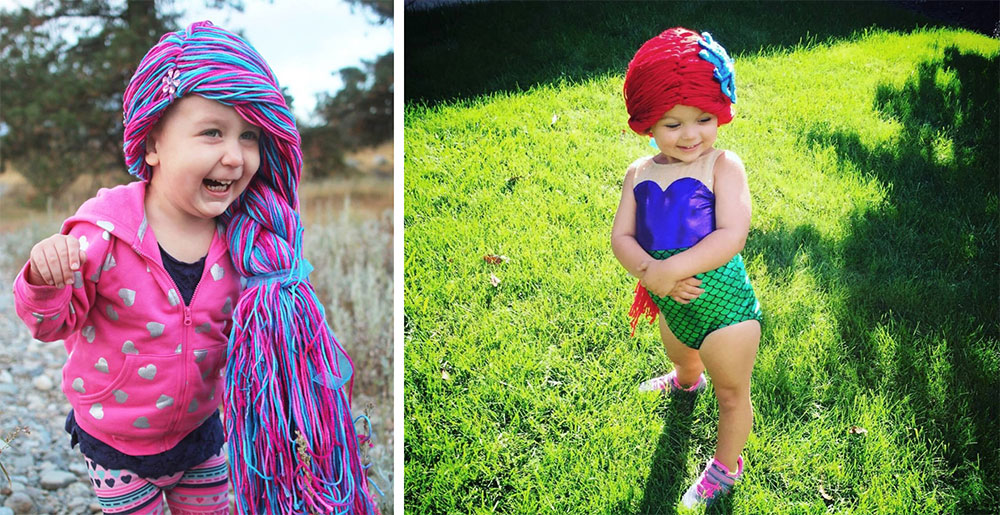 In addition to giving thousands of children a little piece of magic as they fight cancer, Holly says that one of the most satisfying things about starting The Magic Yarn Project has been getting her own kids involved.
"My three young kids spend a lot of time with me as I work on The Magic Yarn Project. Because of that, they are more aware of kids with cancer, and it gives them a greater sense of compassion. This experience has allowed my family to learn to reach beyond ourselves and help others in need."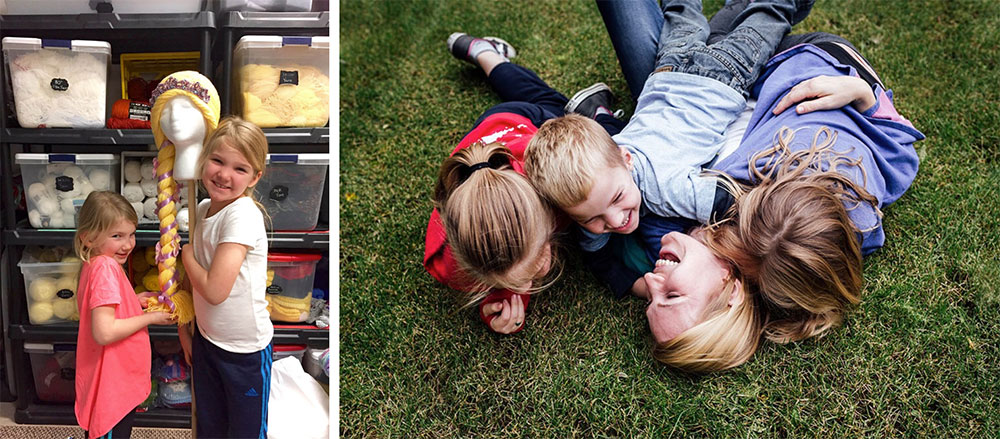 Every year, over 10,000 children under the age of 15 are diagnosed with cancer - and that's just in the United States. A little piece of magic like a handmade wig can make all the difference for a child battling for her life.
Now, The Magic Yarn Project continues to raise money to expand and bring Magic Yarn wigs to thousands of more kids worldwide.