"Bombings were a constant threat. I remember thinking during performances that if something happened and I didn't die, I might press my trumpet to my mouth and there would be no teeth. There were many close calls. Several times I was one minute away from bombings while walking to school. But I was lucky. It was not the time to die, so God saved me."
This is the story of Baset, a 17-year-old Afghan trumpet player, and the three Americans who became his heroes.

Baset's heroes: David Bilger, Robin Korevaar, and Leann Burger.
In January 2014, Dallas clarinetist Robin Korevaar traveled to Kabul to be a visiting teacher at the Afghanistan National Institute of Music (ANIM). The school teaches both Afghan and Western music and reserves special slots for girls — all strictly forbidden under the former Taliban regime, which has made the school a target for insurgents.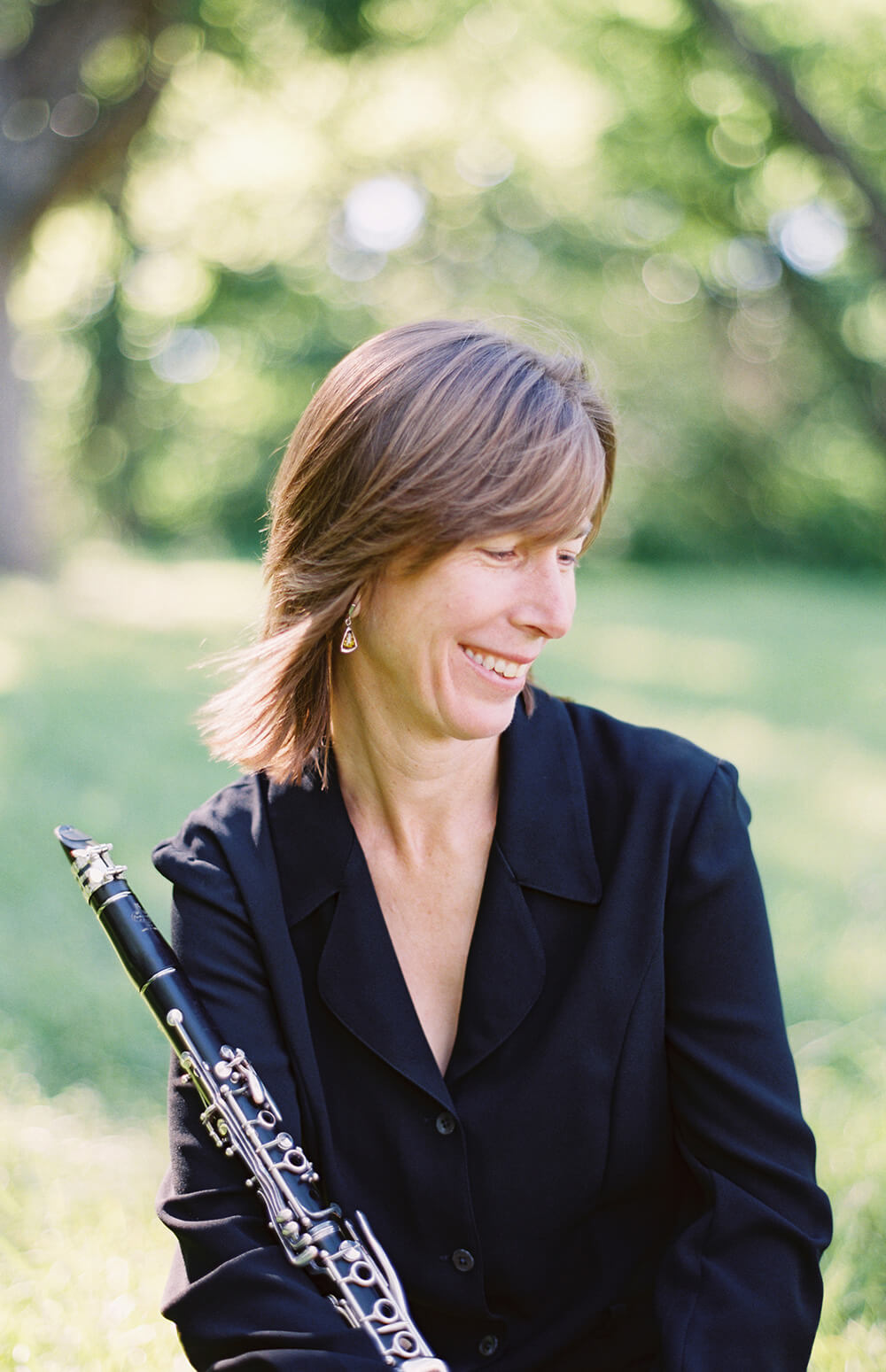 Robin Korevaar, Dallas clarinetist and music teacher.
While teaching at ANIM, Robin met a charming young trumpeter named Baset. After she returned to the US, they connected on social media to stay in touch.
Not long after Robin left, ANIM's trumpet teacher — one of the only trumpet players in Afghanistan — left the school, leaving Baset without an instructor.
Instead of giving up, Baset turned to the Internet and watched trumpet videos on repeat, attempting to teach himself.
One day, he stumbled on a
video
of a trumpet player who produced the sound he had always heard in his head and dreamed of creating. The musician was David Bilger, Principal Trumpet of The Philadelphia Orchestra.
Baset couldn't stop thinking about the sound. A few days later, he reached out to David on social media.
"It was really hilarious because it started out with Baset introducing himself as the best trumpet player in Afghanistan — because there are only two," says David. "It was so compelling. I had to see what he really wanted."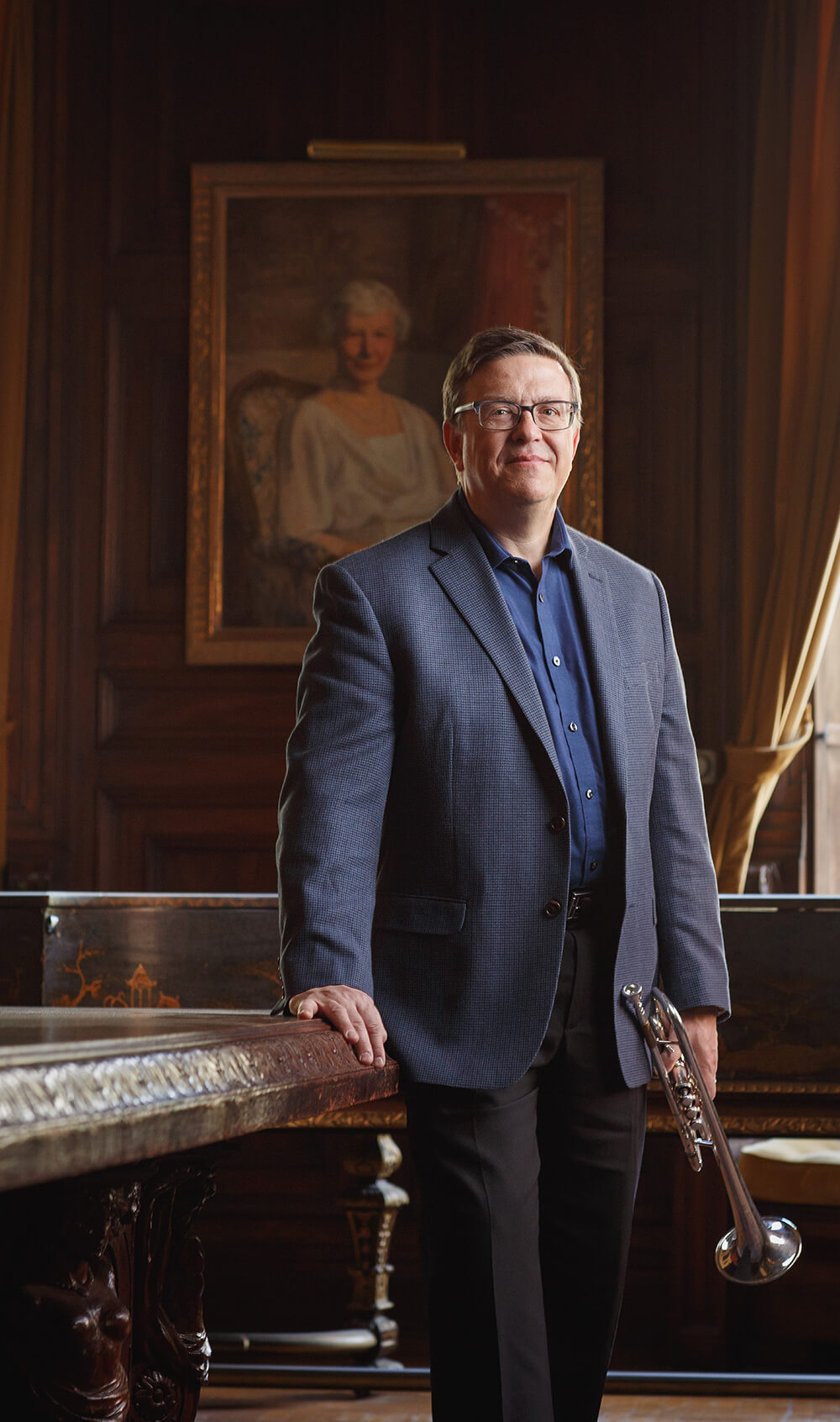 David Bilger, Principal Trumpet of The Philadelphia Orchestra.
Impressed by Baset's determination, David began coaching him for over Skype. To accommodate the 8-½ hour time difference, their lessons began at 11pm Eastern: "We'd share our sleep deprivation to make sure the lessons got done."
Several months into their night-owl lessons, Baset told David his dream: to spend his senior year at the prestigious Interlochen Arts Academy in Michigan, where he could study and prepare for college auditions in a safe environment.
David promised to help Baset with his repertoire for the audition, but he didn't have time to help with the school and visa applications. Baset suggested that maybe Robin could help.
David and Robin began championing Baset's cause in earnest — David with coaching and Robin with logistics. The only barrier that remained was money. Baset would hopefully get an academic scholarship from Interlochen, but it wouldn't cover travel or living expenses.
"'No' is not in Robin's vocabulary," says David, laughing. "She told me, 'We'll make it work. We'll look under every rock.'"
That's where GoFundMe came in.
David set up
the campaign
under his account, and Robin sent the updates. "I'd donated to a GoFundMe campaign but had never set one up. It was a real joy," says David. "People wanted to feel like they were making a tangible difference, and through GoFundMe they had a way to do that."
Meanwhile, Baset prepared tirelessly for his audition. After four months of hard work, they succeeded — David and Robin reached their fundraising goal, and Baset aced his audition. He was headed to Interlochen.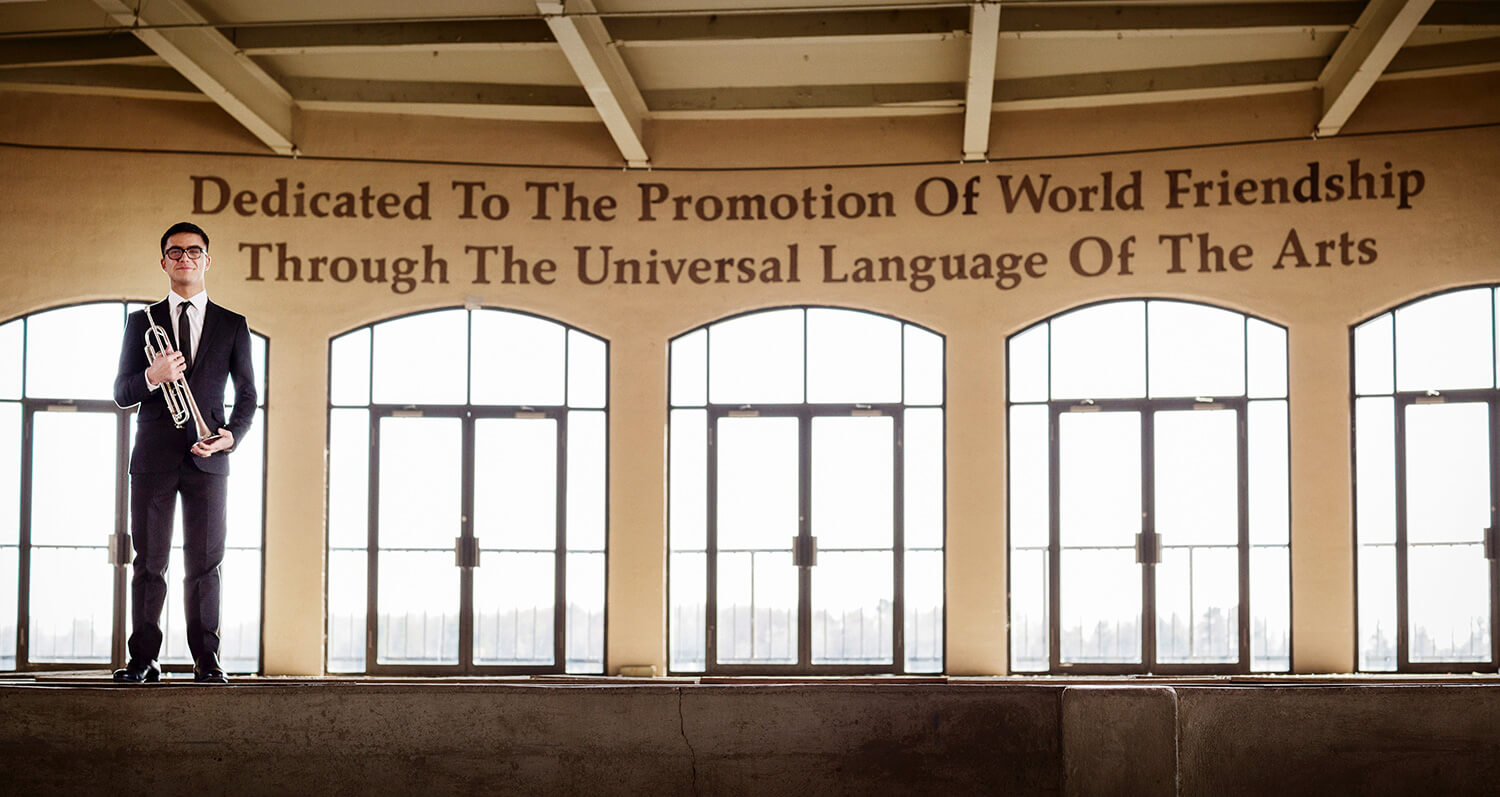 Baset onstage at Interlochen Center for the Arts in Michigan.
In fall 2016, Baset arrived in Dallas, played a thank-you recital for donors, and set off for Interlochen to embark on another year-long endeavor: preparing for college. Baset had no time to rest if he wanted to hold onto the hope of becoming a professional musician.
"Playing the trumpet is not just a casual activity for me," says Baset. "My family has sacrificed a lot, and I lived in fear in Afghanistan just so I could play. I am totally committed to becoming the best musician I can be."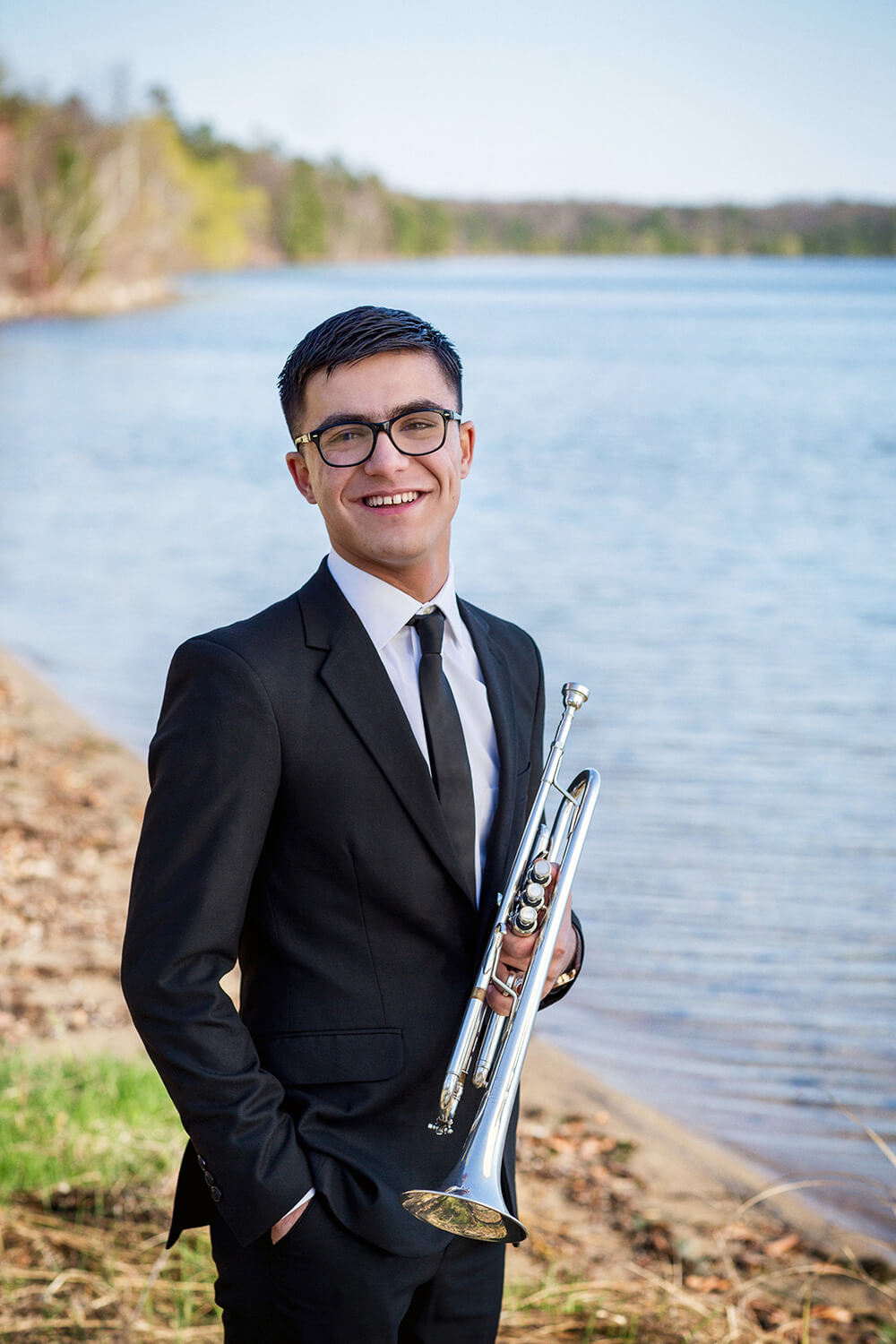 After months of classes and performances; SAT and TOEFL test prep; and college applications and auditions, Baset was accepted to the University of Kansas's music program on a full academic scholarship.
Now, Baset again faces the challenge of how he will afford his travel and living expenses: "My dad works for the Ministry of Defense, where he is in daily danger. He makes $400 per month, which covers only rent, my sisters' schooling, and food."
In order to obtain his school visa, Baset must show the U.S. government that every dollar he needs for KU is in place. Without the visa, he'll be forced to return to Afghanistan.
Encouraged by David and Robin,
Baset now has a new campaign for his college expenses,
set up by another of his heroes, Leann Burger, who calls herself one of Baset's "Interlochen moms."
Leann lives near Interlochen and often supports international students. When Baset started school, Leann and her family became his support system — baking him cookies, attending performances, and offering rides. When Baset needed someone to champion his
college campaign
, "Mrs. Burger," as he respectfully calls her, was the obvious choice.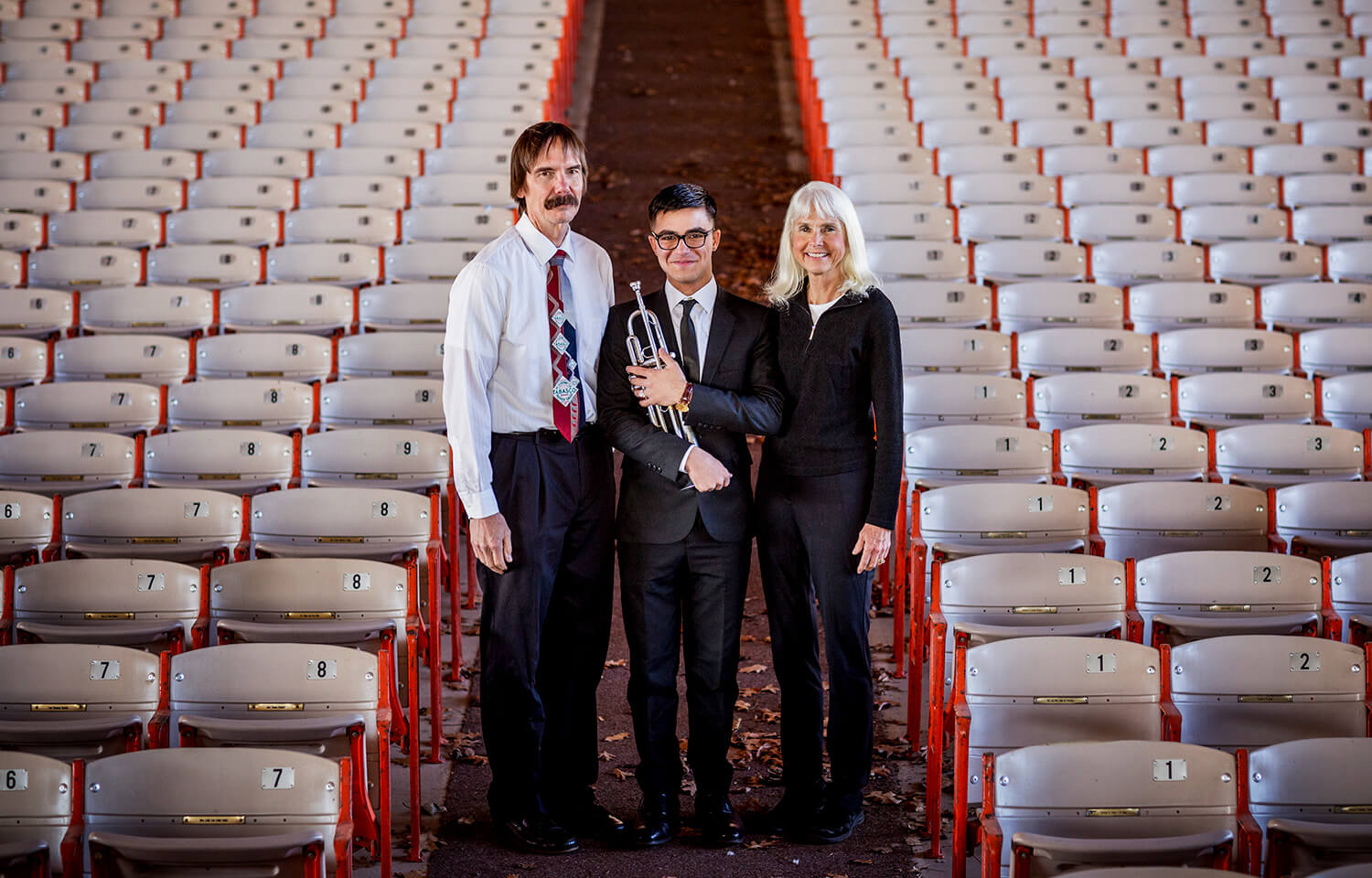 Baset with Leann Burger and her husband at Interlochen.
"He continues to impress us," says Leann. "In many ways, Baset is a normal 17-year-old, and in other ways he's wise beyond his years. He's worth every effort it's going to take for his future. We're blessed to be part of his story."
If Baset can't meet his
new goal
, the alternative is bleak. "Sometimes when I think about having to put him on a plane back to Kabul, I can't sleep at night," says David. "But despite the hardships he's endured, there's some good karma with that kid. There's just something about him."
Robin agrees: "Baset has experienced depths that none of us has because of what he's witnessed. With our support, we can help him turn what he's experienced into strength."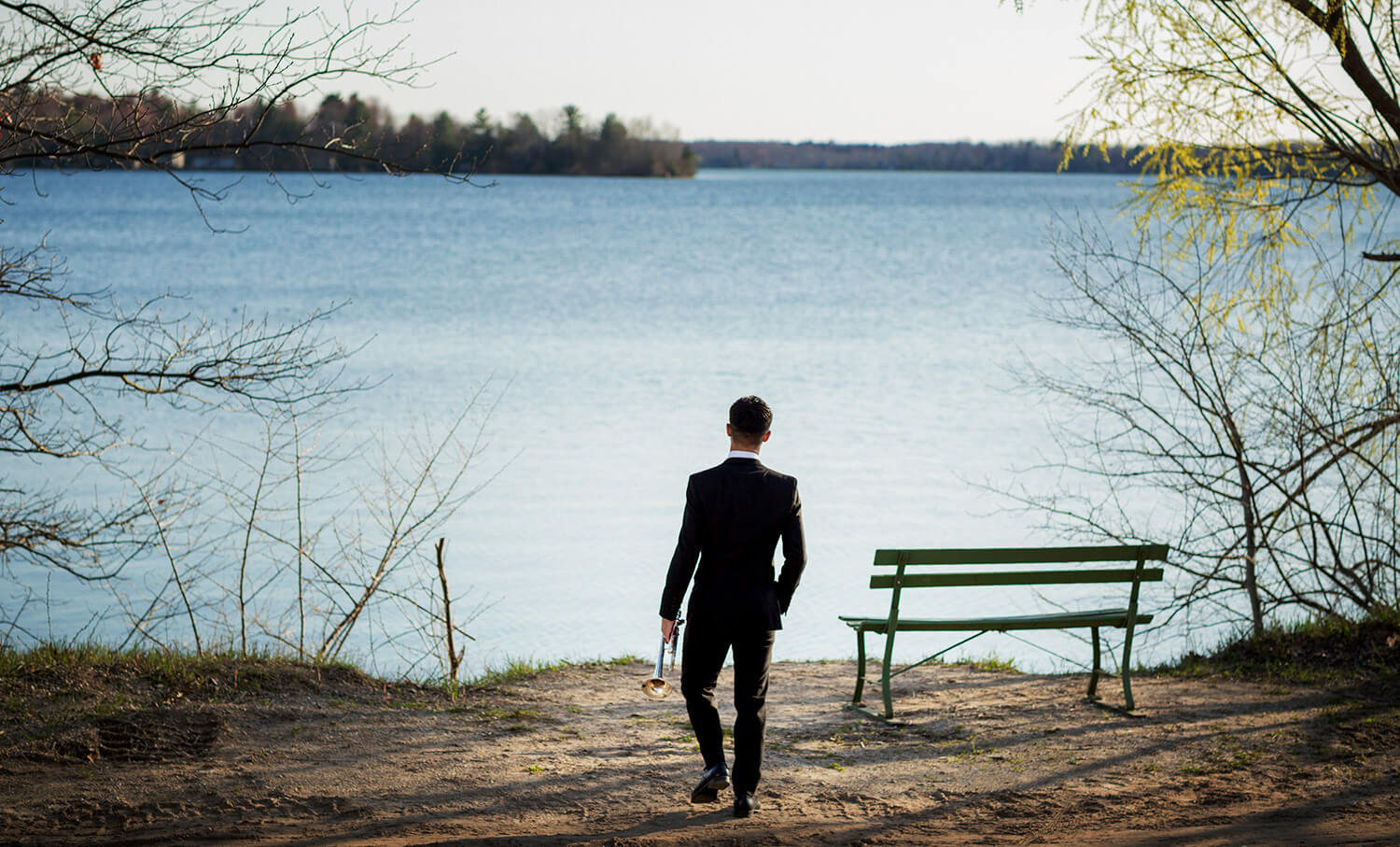 Baset is forever grateful to the people who have helped him on his journey: "I hope to be a professional trumpet player and a good person. I want to share my love through the trumpet and help others fulfill their dreams.
"Music is love, love is music, music is life, and I love my life. All my love and thanks to everyone who has supported me."