Last year, 14-year-old Lorenzo Liberti discovered a passion to honor and help veterans in his community who were in need. Using his artistic talents, he carved beautiful, 3-foot long American flags by hand to benefit a local charity. When the COVID-19 crisis hit the country, he realized his flags could also help honor and support frontline healthcare workers across the US. Today, his heroic flags hang in hospitals around the country as an emblem of hope and thanks to the people working there—and he's raising money for veterans in the process.
---
For this holiday season we'll be focusing on 5 GoFundMe Causes, and you'll meet some Heroes who are doing amazing work within those spaces. Today you'll meet Lorenzo Liberti who is a part of our COVID-19 Relief cause. Learn more about this GoFundMe Cause here.
Last year, Lorenzo was volunteering with his church youth group at a local food pantry, serving meals to people experiencing homelessness. One encounter with a veteran living on the streets was particularly moving.
"My eyes, heart, and mind really were opened," says Lorenzo, "and it got me thinking about how our heroes can come back to a situation like this after they fought for us and this country. How can we just forget about them?"
Lorenzo was in disbelief. He knew he wanted to do something to help, but didn't quite know where to start.
When the summer came around, he had a lot of time on his hands and started experimenting with woodworking. He created a beautiful, hand-crafted American flag that he hung in his bedroom. Friends and family loved the flag so much that Lorenzo continued making and giving them away. According to Lorenzo, each handcrafted flag is created from 13 planks of premium pine wood, which he carves by hand—including all 50 stars. Then he adds final touches, like torching, staining, and finishing the wood before sending the flag off to its new home.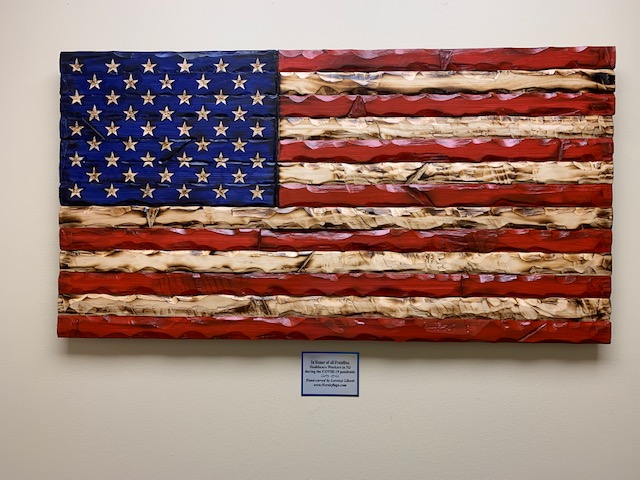 Lorenzo was enjoying the process of creating the flags, but wondered what more he could do with it. In that moment, he thought back to his initial inspiration—meeting that veteran while serving with his church—and suddenly he knew how he could help.
He contacted a local charity that served homeless veterans, said he wanted to help, and showed them his flags. Thrilled with his work, they auctioned off two of his flags to support their charitable work. Lorenzo was so excited that his art was being used to help the very people who had inspired him in the first place.
When the COVID-19 crisis struck the country in March, it hit especially close to home for Lorenzo's family. He realized that there was a different type of hero in their midst: frontline healthcare workers just like his mother. Lorenzo became aware of the risks and incredible sacrifices being made by those working in hospitals.
"Every day, my mom gets up early when I get up to go to school," says Lorenzo. "She gets her scrubs on, smiles, and says, 'I love you,' and heads out that door."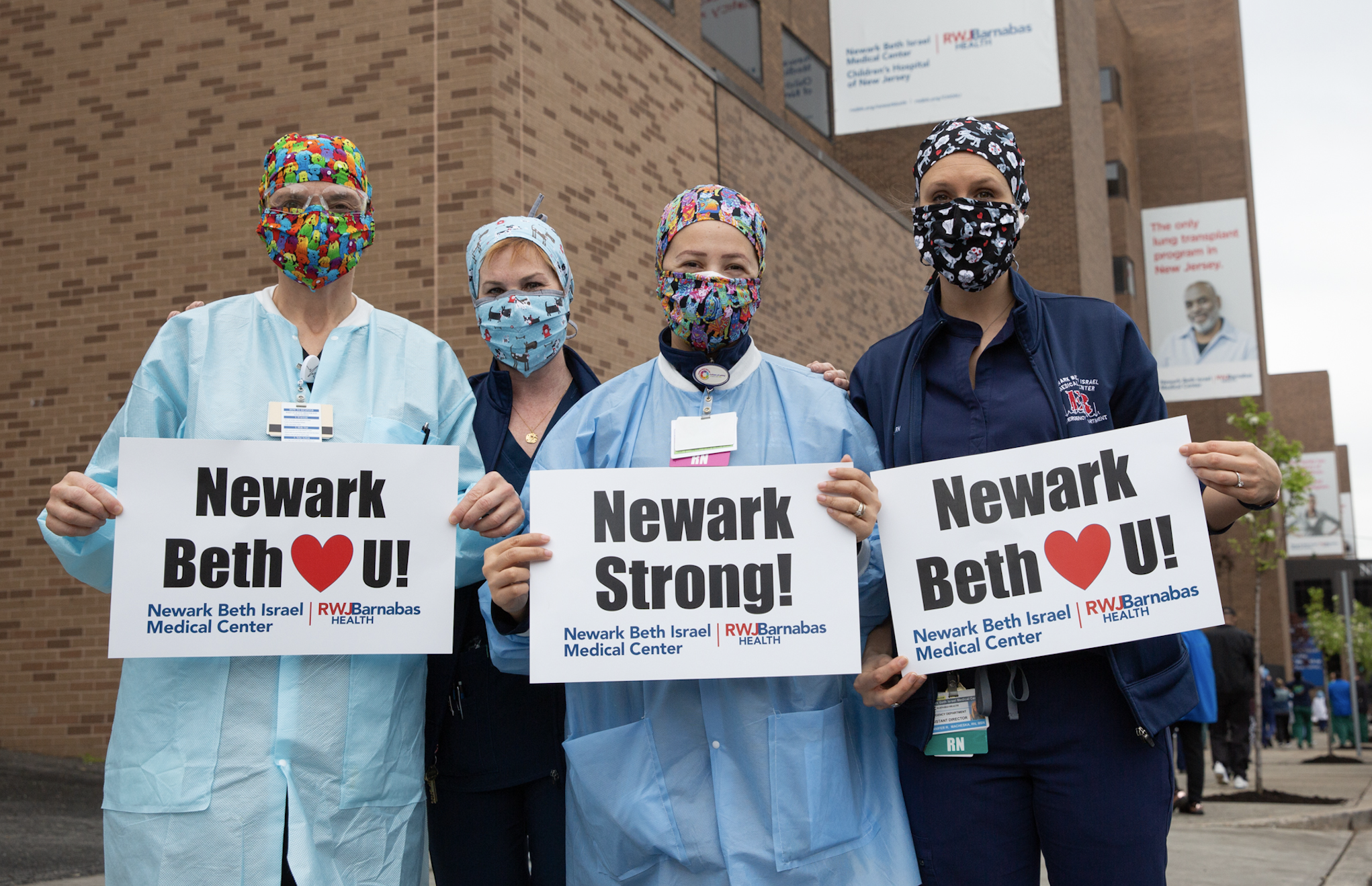 Inspired by his mother's bravery and grateful for her hard work, Lorenzo decided to make a 7-foot long flag for the hospital where she works as a way to honor and thank the courageous staff.
"After making a flag for their hospital to honor my mother and all her friends and family and everyone that works there, it hit me that this isn't just in my own little world. Everyone is dealing with this," he says. "So why not help everyone, or at least anyone I can?"
With that in mind, Lorenzo made it his goal to send his handcrafted flags to hospitals in all 50 states. He knew that his project would cost him, so he launched a GoFundMe to support his goal of $50,000. His plan was to first fundraise $20,000 to cover the cost of making and shipping the flags, and he would use any extra funds to support the veteran-focused organization that first inspired his efforts.
After months of hard work, Lorenzo is now halfway to his fundraising goal and has sent flags to hospitals in 10 different states across the country. He's confident that he will reach his goal of getting all 50 flags sent out, and is overwhelmed by the work he gets to do and the support he has received.
"Every day I wake up, and whether it's a good day or it's a bad day, I just look forward to it simply because of those people that helped," says Lorenzo. "It's breathtaking. It's honorable. It's spectacular. It's not only a memory, but an entire life story that I can never, ever forget or give back enough to the community and the country."