When high school students and sisters Nanette and Krystal Amihere noticed that there were not many youth advocacy programs in their town, they decided to start their own volunteer organization in an effort to support those in need. When the COVID-19 pandemic hit, the sisters pivoted from helping local villages in Ghana to making masks and cards for frontline workers and nursing home residents in their local community. What started out as a small, local project eventually saw young people from all over the world getting involved.
---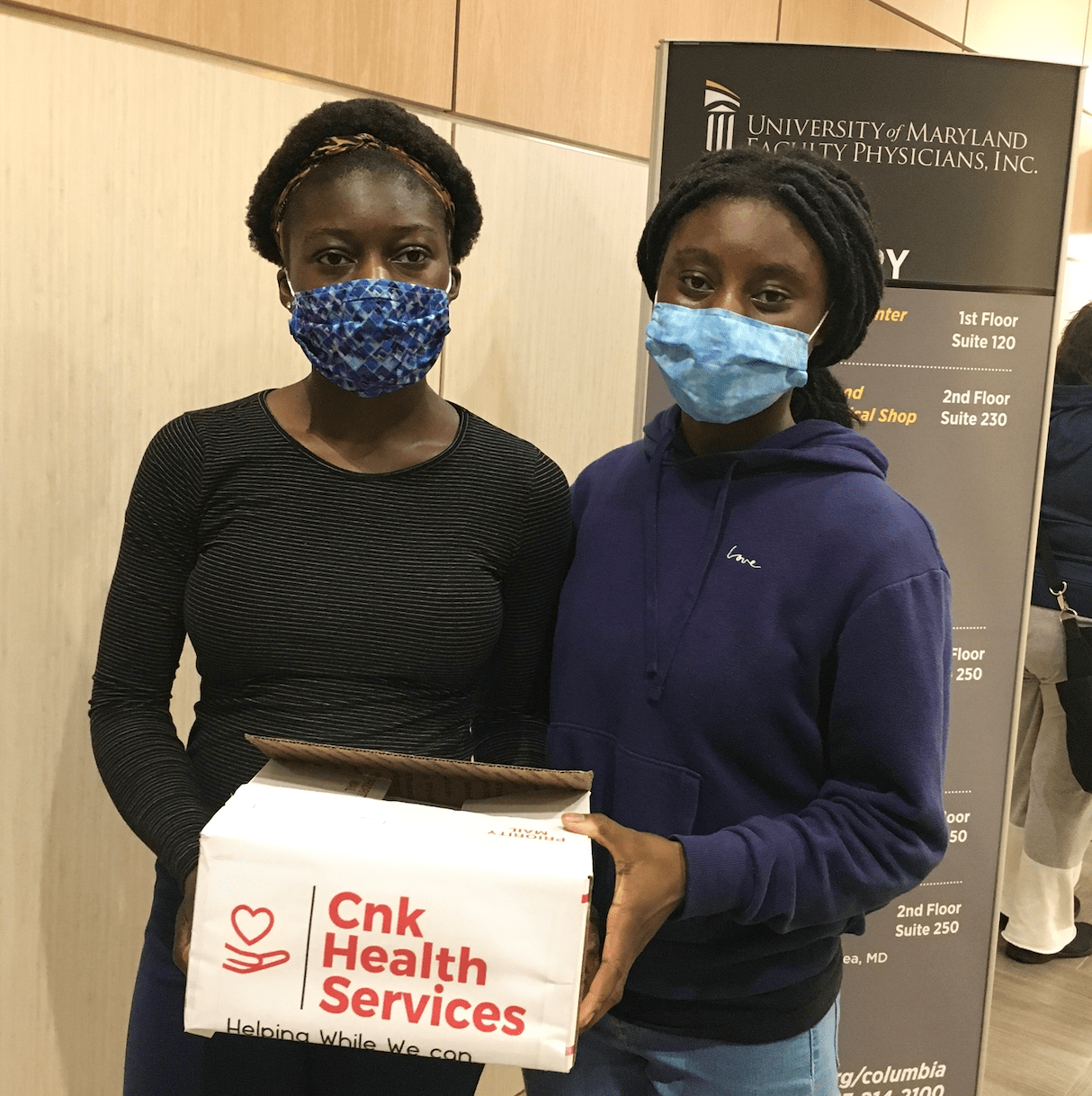 Nanette and Krystal were raised in a family that loves to give back to communities near and far. Two years ago, their mother, Christina, traveled to her home country of Ghana to visit family, as well as donate food, water, and school supplies to local villages nearby. Their mother's example of giving back planted a seed in Nanette's and Krystal's heads. They started to reflect on their own community of Laurel, Maryland, a small city between Baltimore and Washington, D.C. After doing some research, they realized that there weren't any local youth advocacy groups that focus on helping those in need—so they decided to start their own.
Their organization, CNK Health Services, gives back to underprivileged communities within Laurel, people experiencing homelessness, as well as anyone who doesn't have basic necessities. Nanette says the family chose the name because it stands for their initials as well as "Caring for the Needy with Kindness."
"Anything we are able to help out with, we will help out with," Nanette says.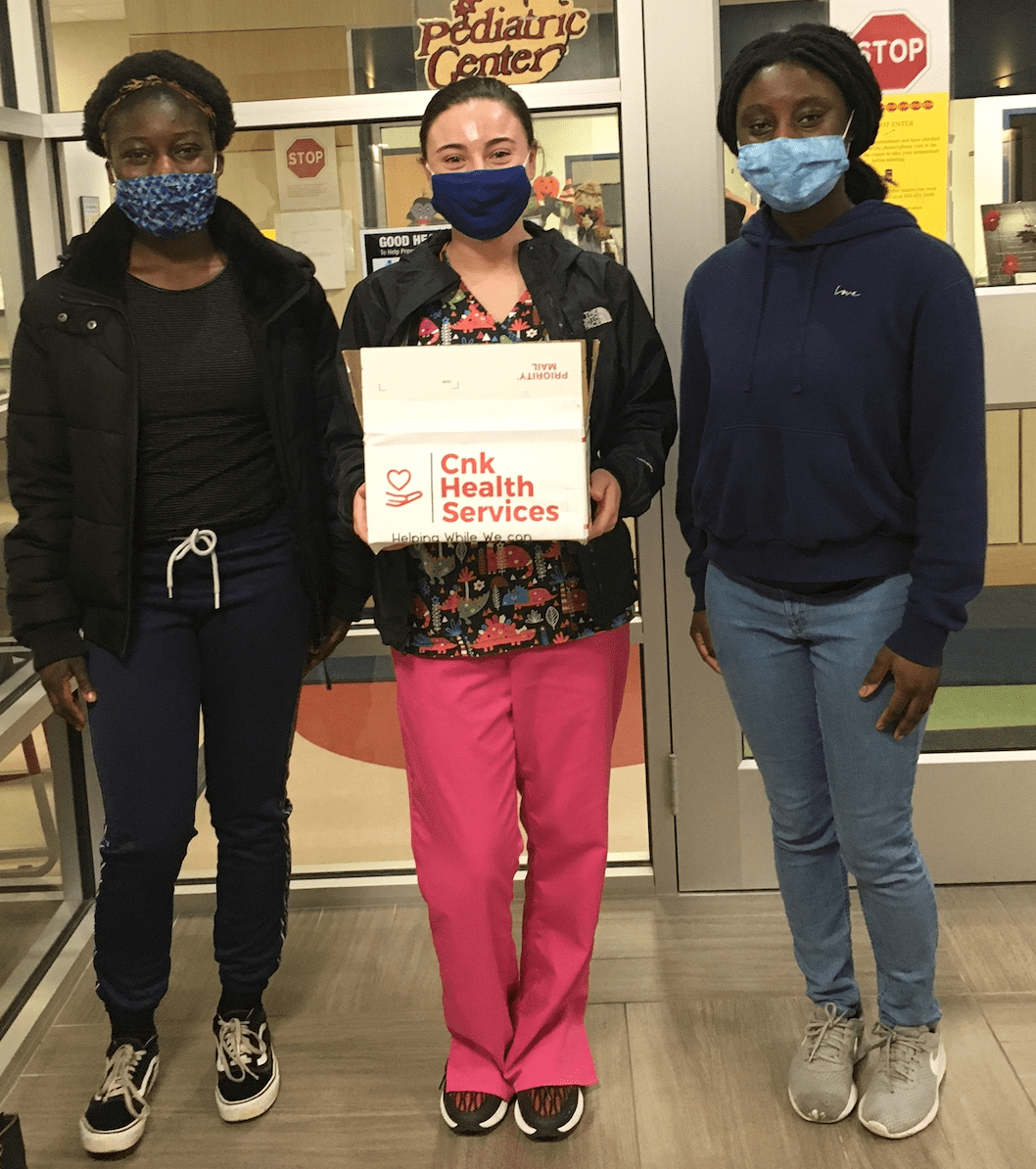 The two sisters worked together to brand and grow the organization. Krystal's passions lie in art design and marketing, so in addition to creating CNK's website and logo from scratch, she also took on the task of promoting the organization's efforts on social media. As word got out, Krystal and Nanette's friends at school expressed interest in joining the initiative. Over the course of two years, CNK formed a board of passionate youth advocates with a shared passion for giving back to those in need.
Initially, CNK's work focused on partnering with the same villages in Ghana that her mother had visited in 2018 by donating basic necessities, as well as essential supplies for schools and hospitals. When the COVID-19 pandemic hit, the girls saw a new need right there in the local community, and decided to pivot their focus.
They launched a brand new initiative called 'Let's Make Masks' to create and donate handmade cloth face masks for healthcare workers and senior citizens in Laurel. Krystal and Nanette's aunt is a talented seamstress and taught Nanette how to sew the masks, which she took to quickly. Krystal handled the organization and pre-production tasks like cutting the fabric. They rallied together as a team and got to work.
"I saw people making masks on YouTube and thought, 'Why can't I start making masks?'", says Nanette. "At first, all I was going to do was just sew a few masks, like 25, and go to my local hospital and donate them. But then as I took photos and posted on our Instagram page, people reached out and were actually interested in sewing masks to donate to us."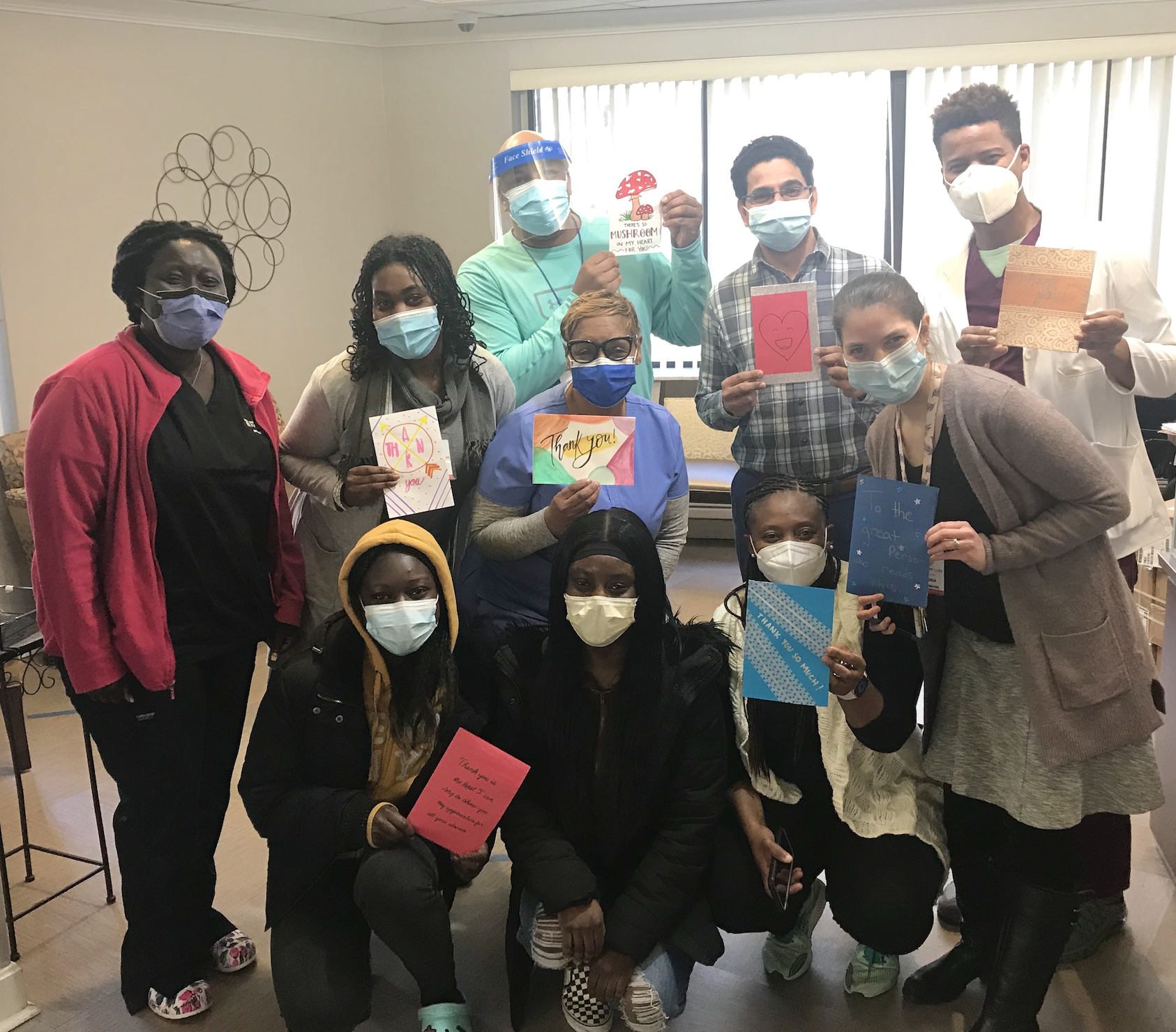 Krystal saw on social media that other mask-sewing volunteer groups were also making cards to send with the masks, and the girls followed suit. They asked their online community if anyone would be interested in helping them make cards, and the response was bigger than they ever imagined. Nanette thought the group would get around 20 volunteers, but in a short time over 100 people had signed up. Some volunteers hailed from places as far away as Canada, Texas, and Korea.
Krystal says, "We hope that what we did not only impacted volunteers, but also inspired those people who were watching us and following us to give back to the needy in their communities as well."
To date, the girls have donated 785 cards and 200 masks to hospitals and senior centers. To keep up with their mask and card production, Nanette and Krystal started a GoFundMe to cover the cost of materials, both to use for themselves and also to ship out to their volunteers around the world.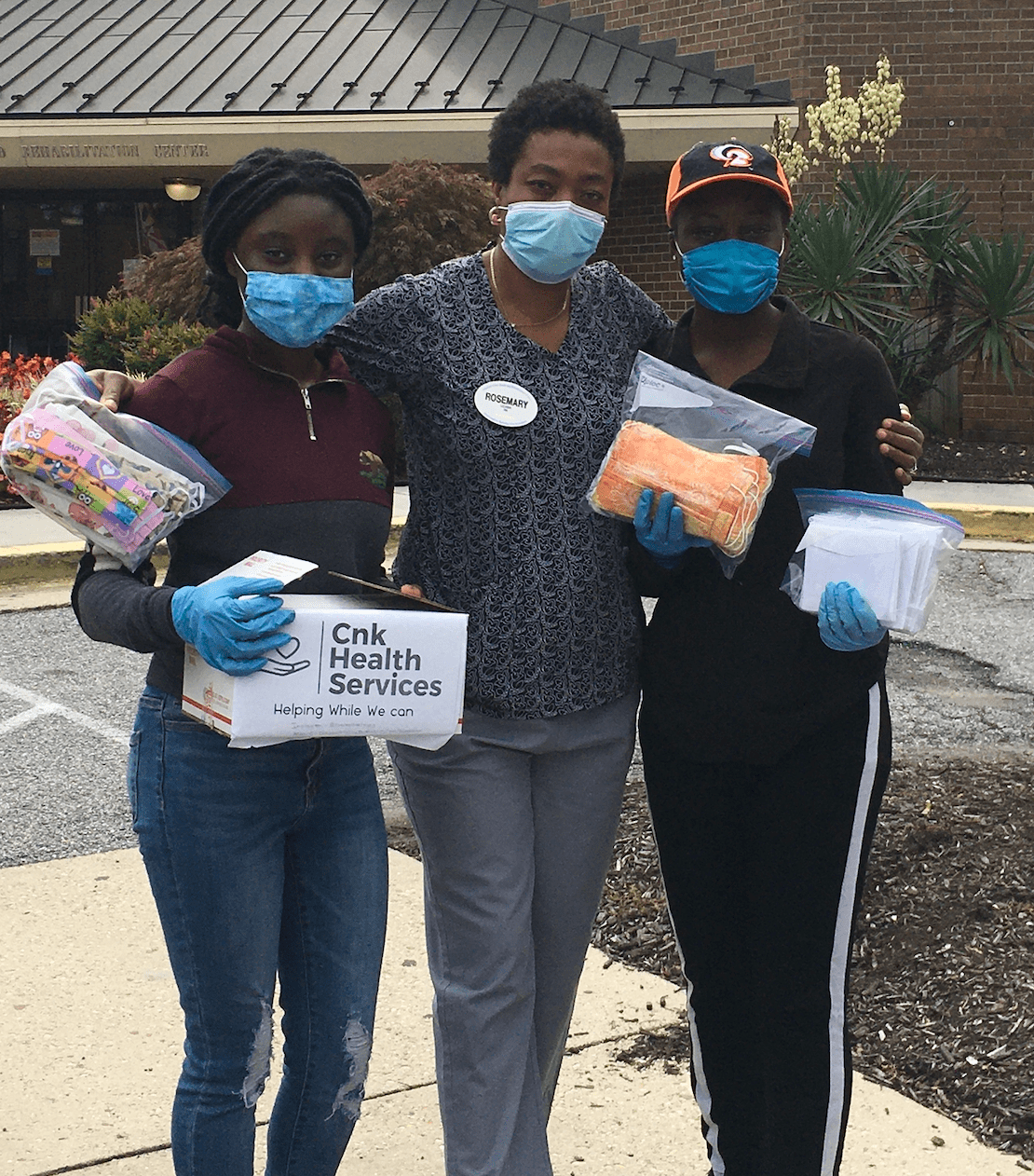 The sisters have big dreams for the future of CNK Health Services. They hope that their organization can someday take the form of clubs and chapters at schools around the nation, so other passionate students like them can take ownership of volunteering in their own communities. They also hope to visit Ghana someday to continue giving back to the place that first inspired them.
When reflecting on the impact of COVID-19, Nanette and Krystal can't help but remember why it's important for everyone to come together as a community and be there for each other, especially now.
"Asking somebody if they're okay or how they're doing can make a difference in that person's day or life," Krystal explains. "I think as a community, it's important to work together, because we're in this together, and we have to make the future together. We have to be able to encourage everybody to make a stand in their communities, and help this world move forward."