One day in 2016, brothers Mike and Nick Fiorito of New York City quit their 9-5 jobs in pursuit of something much more meaningful. Eager to make a difference in their community and help people in need, the brothers created a GoFundMe fundraiser to buy and distribute blankets, along with handwritten notes, to fellow New Yorkers who were experiencing homelessness. After just one day of passing out blankets and notes to folks who were living on the street, Mike and Nick saw the potential impact of their actions, and they knew that they had found their calling.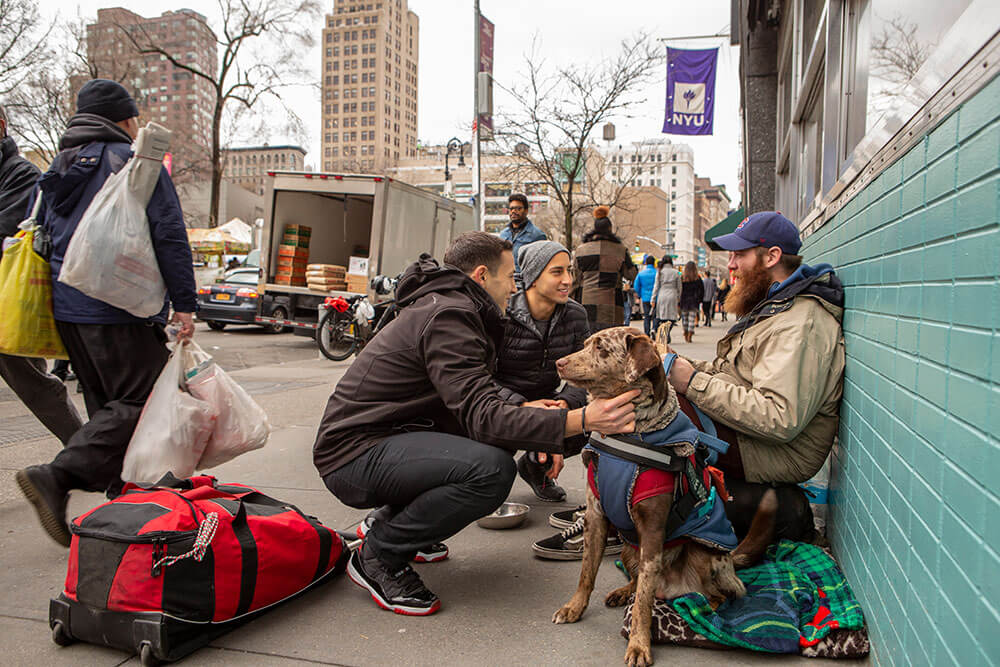 Today, Mike and Nick are beloved GoFundMe Heroes, and they continue to serve their community and beyond through their initiative, Blankets of Hope, which is now an official 501(c)3 charity. What was once a small family project is now a global movement of kindness that has put blankets in the hands of over 30,000 people, warming their bodies and souls all year round.
Now, Mike and Nick are at it again. But this time, they're spreading love and kindness in a new way. In these uncertain and scary times, feel-good news stories are hard to come by. That's why Mike, Nick, and the team at Blankets of Hope have launched Kindness News Network (KNN), a media company that's devoted to highlighting stories of kindness in our everyday lives. Mike and Nick hope that, by telling uplifting stories, they can make kindness go viral and inspire others to act out of compassion, especially through trying times.

In his interview on the True Stories of Good People podcast, Nick explains, "There are so many people that are doing amazing acts of kindness, and I think if we could just shine a light on that, it'll give us a little more hope in this really dark time."
To learn more about Kindness News Network, follow @kindness.news on Instagram and listen to Nick's interview on the True Stories of Good People podcast.