After he was kicked out of his family home at 16 for being gay, Kemar Jewel found his chosen family through the underground Philadelphia dance scene. There, he leaned into his passion for movement and truly understood how Black queer men can help each other heal from trauma. Now a choreographer and director, Kemar is blending art and activism to spread hope, love, and healing—all while uplifting Black LGBTQ voices.
---
Finding community through dance
Dance has always been in Kemar's blood. His Jamaican heritage cemented his love of movement from an early age, but it wasn't until he began performing in middle school that he wondered if dance could be more than a pastime. His family insisted it wasn't a practical career choice, but encouragement from others inspired Kemar to keep going.
At age 16, Kemar was kicked out of his parents' home for being gay. Though he felt helpless and alone, Kemar never gave up. He found food and shelter through local LGBTQ organizations, and discovered a kind and welcoming community in the Philadelphia underground ballroom dance scene. The ball community nurtured Kemar's love of dance and became his chosen family.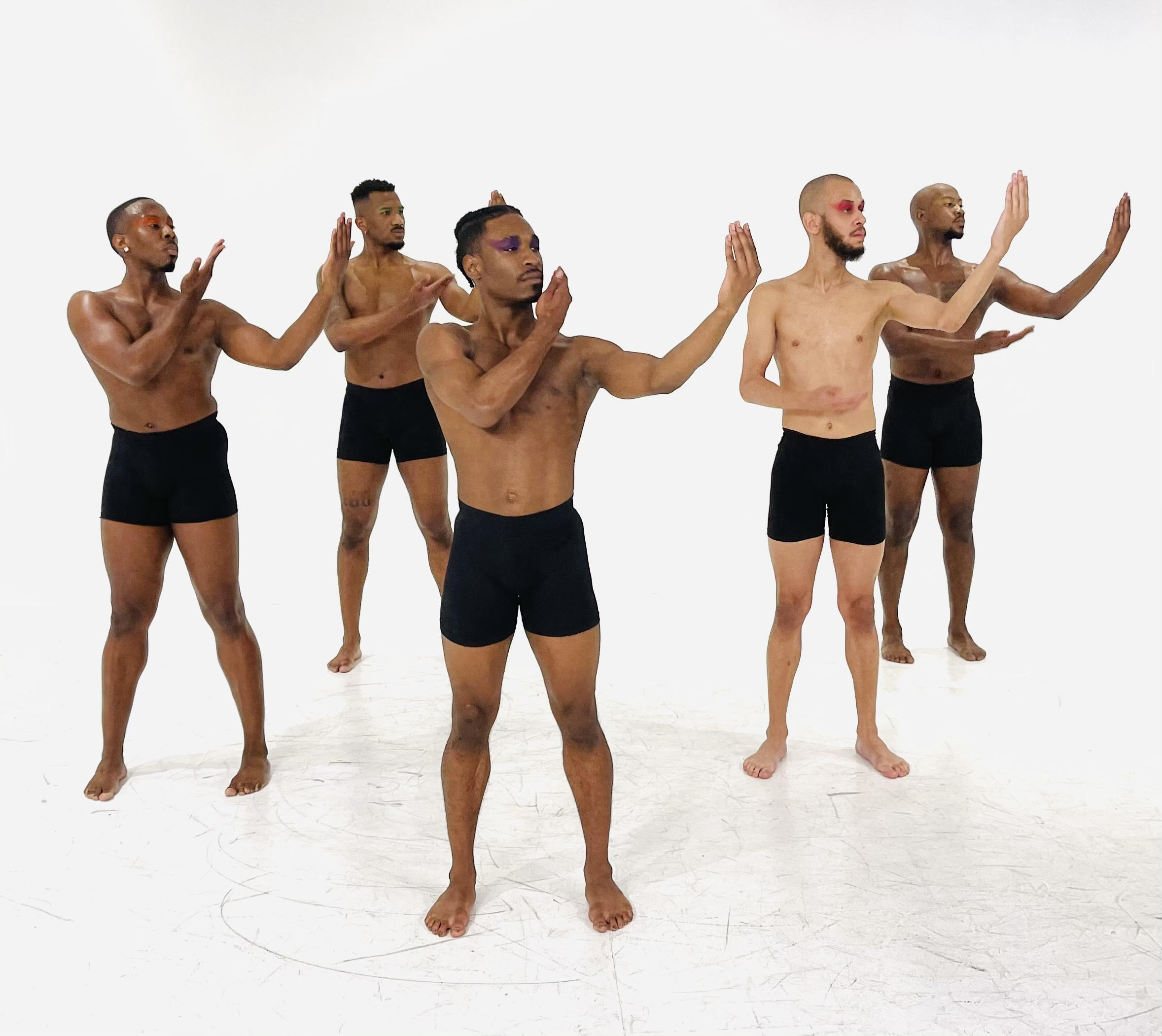 "Being a part of that community meant everything to me," he says. "Until that point, I hadn't really seen many Black queer people or Black trans people in the media. Ballroom was the first time I saw people who looked like me and were superstars."
After high school, Kemar worked two jobs and saved every penny to study theater and dance at Temple University.
"That's in my blood as a Caribbean person and immigrant," says Kemar. "We really put our minds to something, and we do it no matter what."
His hard work paid off, and Kemar got his big break when a video he directed and choreographed called Voguing Train went viral. Soon after, he received an email from Bob Sinclar, a well-known French record producer and artist, asking Kemar to choreograph and dance in his new music video. Kemar sat on the email for three weeks before replying, convinced it was a scam. Deciding to reply was a decision that changed everything.
"It was so great for me because I also got to cast a whole lot of Black and brown people I knew from Philadelphia who were super talented, but never had these types of opportunities," he says.
Sinclar's video Feel the Vibe went viral in Europe, and he asked Kemar to join his upcoming six-month tour around Europe—an offer that catapulted Kemar's career.
Art as activism
Kemar's goal with his art had always been to entertain, but that changed after the racial justice movement intensified in the summer of 2020. When a police officer shoved him to the ground in the midst of a peaceful Black Lives Matter protest, he took his power back by creating a video to process the experience.
"I just felt so helpless, and I cried the entire night," he says. "The next day I posted what happened to me on Facebook, and a lot of other people commented saying that they went through something similar or they knew people who went through something similar. I decided to take all the energy from my experience and from other people's experiences, and I created a video."
The video, Vogue 4 Black Lives Matter, was shared across social media by the official Black Lives Matter organization. When supportive and thankful comments from Black trans women came pouring in, Kemar realized the power of blending art with activism.
"For a long time, I thought my place was creating art that was just entertaining," says Kemar. "Last year was the first time I realized my art can be entertainment—but it can also be activism. It can be a representation for people who haven't felt seen before."
Using dance to heal
After seeing how his art resonated with the LGBTQ community, Kemar wanted to explore a project highlighting another important issue. He started a GoFundMe for his project SOFT: A Love Letter to Black Queer Men, which aims to help Black queer men heal from trauma, and serve as a reminder to be soft with themselves and each other. Kemar also used the film as an opportunity to showcase Black LGBTQ creatives and pay them for their incredible work by using GoFundMe donations.
"To me, softness means loving yourself, loving each other, and healing from trauma," he says. "It's talking about your experiences out loud. I think a lot of people need that, particularly Black queer people because they are some of the most marginalized. I want them to watch it and say, 'I see myself in that.'"
Beyond representation, Kemar also hopes that his project starts deeper conversations about Black men and fear of femininity. His work with art activism is far from over, and he has plans to self-produce many more videos in the coming years. The intent is to showcase marginalized communities that have been historically underrepresented.
"I would love to hire more Black, queer, and trans people behind the scenes and also in front of the camera," Kemar says. "Art can help people and art can be healing for people. It can bring joy in crazy times. I'm hoping to continue making art that has a message and makes an impact."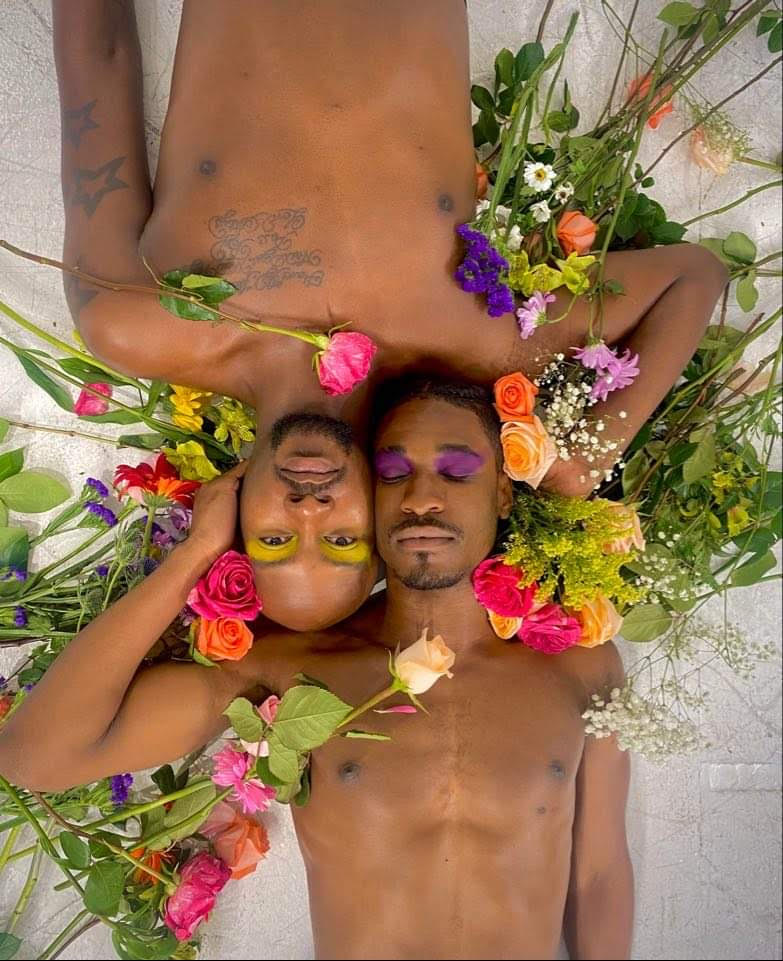 ---
There are thousands of people who have stories like Kemar's. To hear more, visit our page dedicated to uplifting LGBTQ lives throughout the year. You can find fundraisers for individuals seeking gender confirmation surgeries, LGBTQ artists and creatives, queer venues, and so much more.