You may remember Daniel Alvarado, one of the 5 Community-Nominated Heroes we recognized at our GoFundMe Heroes Celebration back in November. For 10 years now, Daniel's organization, Cancer Fighters to the Rescue, has been hosting an annual toy drive, collecting gifts and toys for children who are spending their holidays in the hospital. This cause has a special place in Daniel's heart because just 4 years ago, he lost his big brother, Diego, to a long, hard fought battle with Leukemia.
When we checked in with Daniel ahead of the 10th annual toy drive, he was feeling confident and was aiming for the biggest year yet. In previous years, Daniel has collected toys but due to hospital rules, has never been able to hand deliver the toys to the kids. After the GoFundMe team met Daniel, we knew we had to see what could be done and worked behind the scenes on a surprise for the Alvarado family.
We had the pleasure of surprising Daniel with the news that for the first time ever, he was going to be hand delivering toys to the kids. The emotion from Daniel and his family was evident and we've been closely following along with the Cancer Fighters to the Rescue journey ever since.
We caught up with Daniel after the holiday season to see how this year's 10th Annual Cancer Fighters to the Rescue toy drive and delivery went and there was not a dry eye in sight.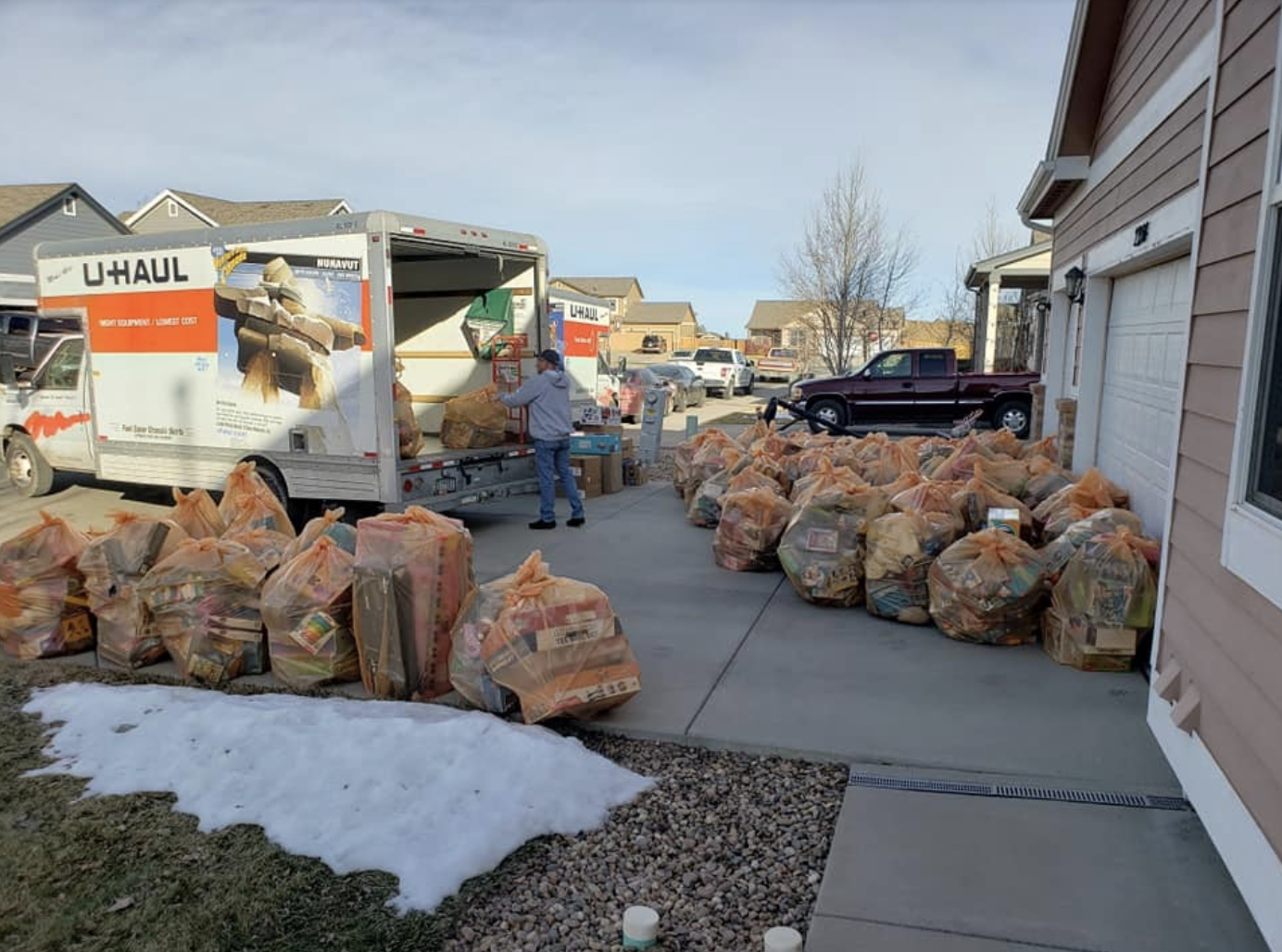 In Daniel's words:
"To start off with, that day was mostly a feeling of joy, and a feeling of happiness. The day made me realize that I was really making a difference, and on top of that, I had such great friends, and such a great community in order to make all that happen. When we delivered, it was hard to put everything together, as it all seemed like one vivid dream. My basement was completely full, as we had more than 5,000 toys in total, and we needed two U-hauls this year instead of one!
When we got to the hospital, everyone's reaction to all the toys we had was amazing. Everyone was shocked and amazed, just as much as I was. When we started to put all the toys into the cardboard bins, it started to become more of a reality than the dream I thought we were in. As this last year I had the chance to hand deliver the toys, I was able to pick out the toys that the kids got based off of gender and age. I also got to see the process of the nurses doing the disinfecting of the toys, which was cool to see how complicated the process is, and how safe the kids actually are.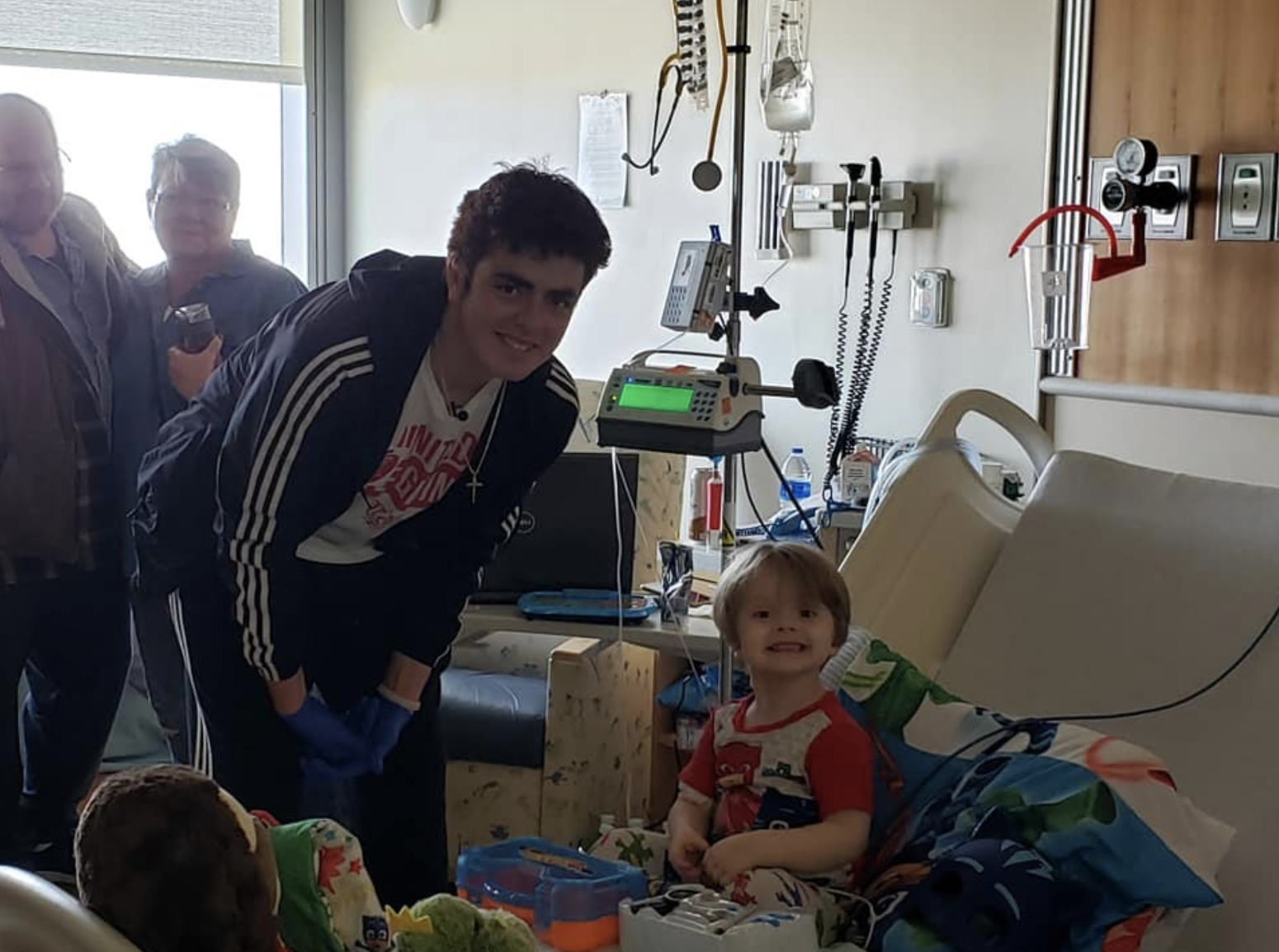 When we got to the oncology floor, all the emotions certainly hit me. When I delivered the first toy, I about cried because that kid was so happy to just receive one toy. He was happy that someone else was thinking about him, and I was glad that I could be that tiny difference in his life. I was more emotional than anything as we were delivering. All these years I wanted to deliver the toys myself, but as I was able to do it this year, I don't think I could do it again due to the emotional baggage it came with, as well as the memories flooding my brain."
The GoFundMe team is so proud of Daniel and the amazing acts of kindness he continues to pursue. Keep your eyes peeled as we're confident he'll continue to do amazing things in this world and as Daniel says, remember, kindness starts with you.