When the COVID-19 pandemic hit New York City and schools switched to remote learning, 12-year-old Daisy Hampton noticed that a lot of her classmates weren't showing up to her virtual classes. After learning that many students across NYC couldn't attend online classes because they lacked access to learning tools like computers, tablets, and wifi hotspots, Daisy wanted to help. What started as a small act of kindness has turned into a city-wide movement to close the digital gap and ensure that every student has the tools they need to learn, grow, and thrive in remote learning.
---
In March 2020, after schools around the world scrambled to transition to online learning, Daisy Hampton of New York City noticed something troubling about her new virtual classroom. Several of her classmates weren't showing up to her remote classes, and she and her teachers quickly began to lose touch with them.
Right away, Daisy had a hunch for what was likely the reason, and a local news story about a 9-year-old student in the Bronx named Kimani reinforced her suspicions. According to the story, Kimani didn't have access to a working laptop at home and therefore couldn't attend online classes nor complete her schoolwork. What's more, Kimani's school absences were putting her mother at risk for being reported to Child Protective Services. With each day that passed, Kimani fell further behind in her education, and the pressure on her family grew heavier.
Heartbroken by Kimani's story, Daisy decided to do something about it. Using the $200 she had been awarded through Girl Scouts, Daisy bought a laptop for Kimani and delivered it to her in-person. When the two students met up, Kimani opened up to Daisy and told her how difficult and lonely it had been for her to miss out on so much school, and how grateful she was to receive Daisy's gift.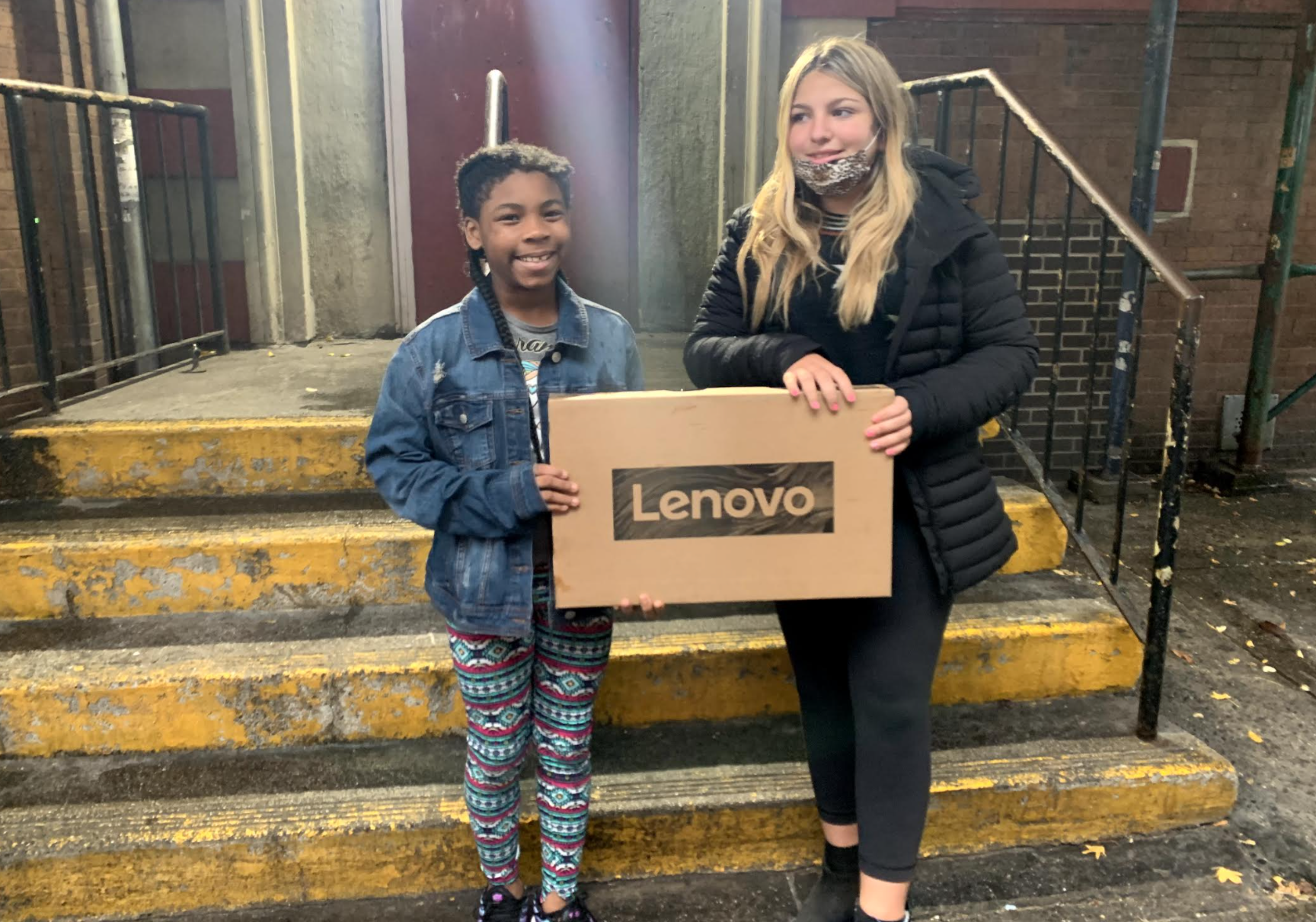 For Daisy, this incredible act of kindness was just the beginning. She knew that there were countless other students in her school who were just like Kimani—extremely bright kids who were eager to learn remotely alongside their peers, but lacked the necessary resources to do so.
"At the start of school in October 2020, 77,000 kids in NYC public schools lacked the devices they needed for remote learning. These kids were knocking on their virtual classroom door, and no one was letting them in. I had to try to help."
In April of last year, Daisy founded Including You, a nonprofit that's focused on mentoring students who face various obstacles in their educational journeys. Through her organization, Daisy hopes to help close the digital divide by providing online learning tools like laptops, tablets, and wifi hotspots to those who need it most.
To help fund her initiative, Daisy started a GoFundMe, and the response from her community has been overwhelming. To date, Daisy has raised over $16,000 and has delivered devices to over 250 students across NYC and beyond.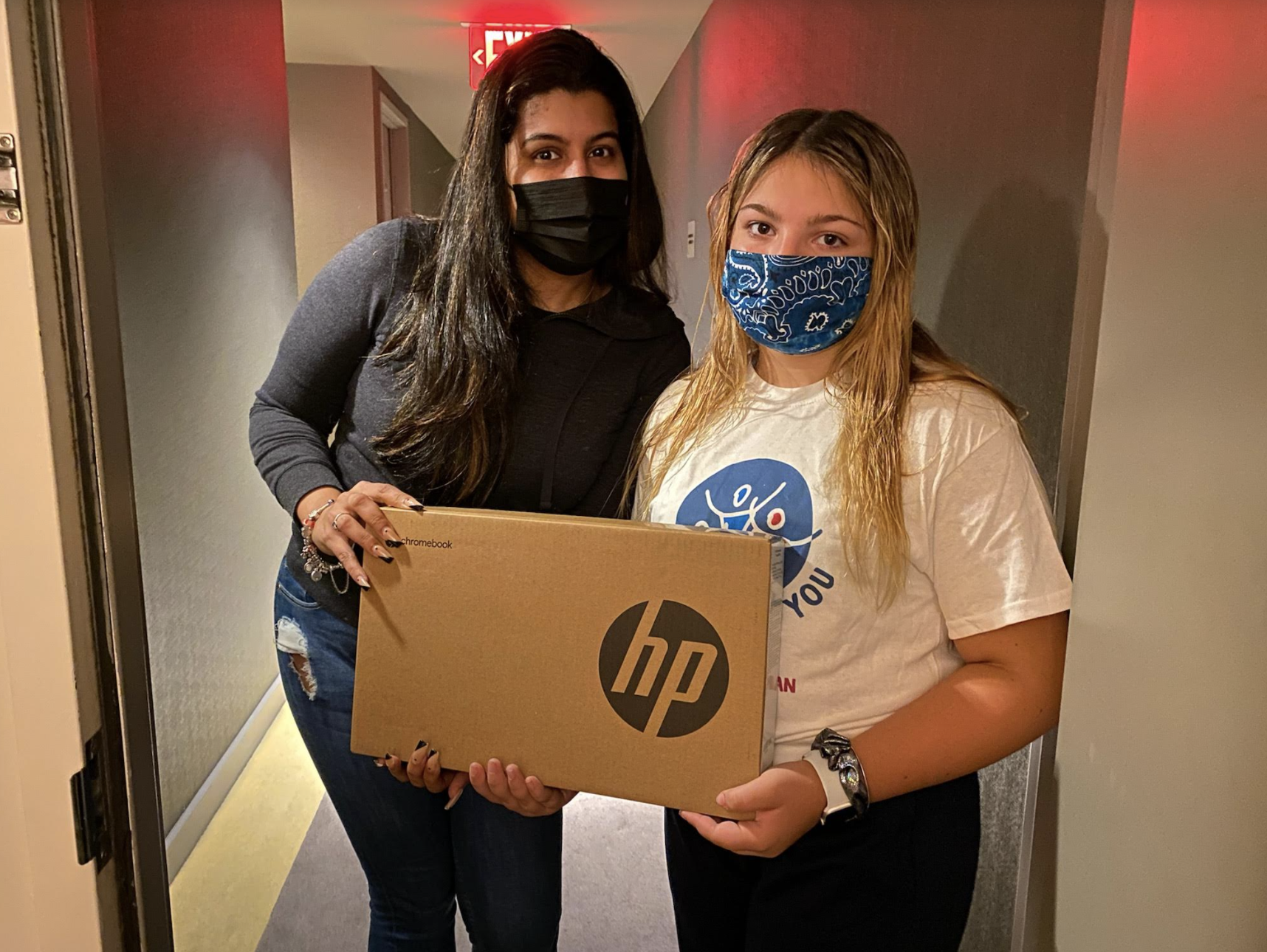 "I was touched by the outpouring of support, with people I never met giving $5, $10 and even in one instance $1000!"
Recently, Daisy had the opportunity to catch up with some of the students who received devices through her fundraiser. One such student was a senior in high school who was unable to receive her school-issued laptop because her father couldn't take time off work to go to the school and sign for it. Every school day for the past year, her father would leave his smartphone at home while he went to work so that she and her younger brother could keep up with their classes. Unfortunately, the programs would often crash on his smartphone, so her grades began to slip as she fell behind in her studies. Since having a laptop of her own, however, all of that has changed—especially now that her younger brother has received a laptop from Daisy, too.
Throughout her journey, Daisy has learned a lot. Her experience meeting and getting to know students from different socioeconomic backgrounds has opened her eyes and mind to the glaring inequities that exist within the education system and beyond. And at the same time, it's shown her that there are plenty of compassionate people out there who want to leverage their privilege to make a positive impact.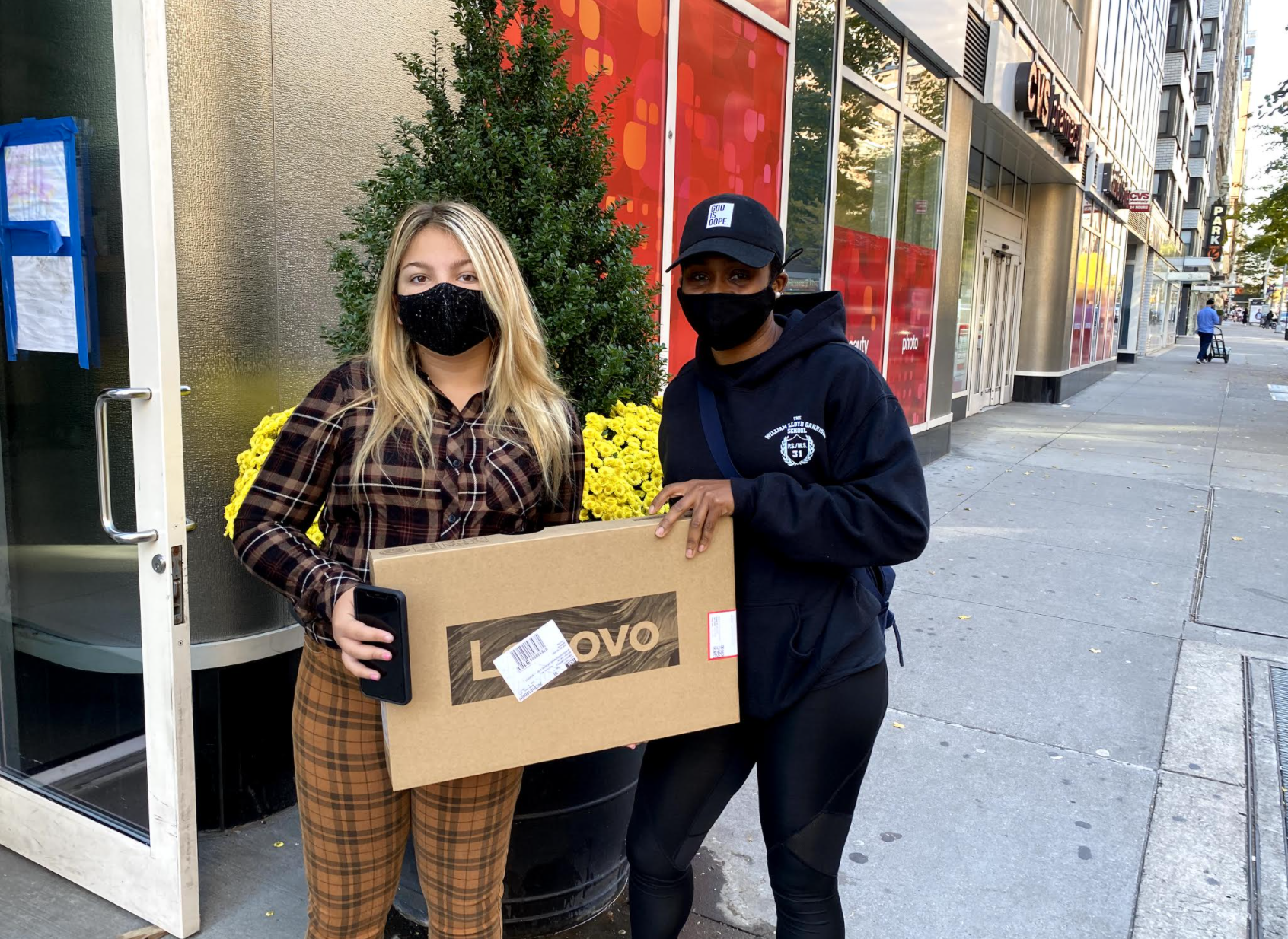 "I see on the news a lot about what divides us, but I think this GoFundMe showed me all the good there is in the world. So many people want to help others, in any way that they can. It has made me feel hopeful at a time many might feel hopeless."
Reflecting on her initiative, Daisy is proud of what she's been able to achieve so far, and she acknowledges that there's still a lot more work to be done.
"I know that schools in NYC and throughout the country will continue to have a remote option next year, and some kids will need to take that option because of health concerns at home. Experience has shown us that some of these kids will continue to be left behind, without a device to connect them to school. And so, I will continue to work to bridge this digital divide, one laptop at a time."
To learn more about Daisy's mission and Including You, visit her GoFundMe.
To meet more kind New Yorkers who are making a difference, click here.