"Dear Friend, I hope you stay warm for Christmas," says elementary school student Meg, reading the letter she wrote for someone experiencing homelessness. "Love, hope, and care is upon you. You are awesome, kind, caring, courageous, fierce, strong, and considerate." She concludes by saying, "I believe in you. Merry Christmas. Love Meg."
Meg's letter is one of thousands of other letters written by kids in hundreds of schools across North America. It will be attached to a rolled up "blanket of hope" meant to keep someone warm who's living on the streets this winter.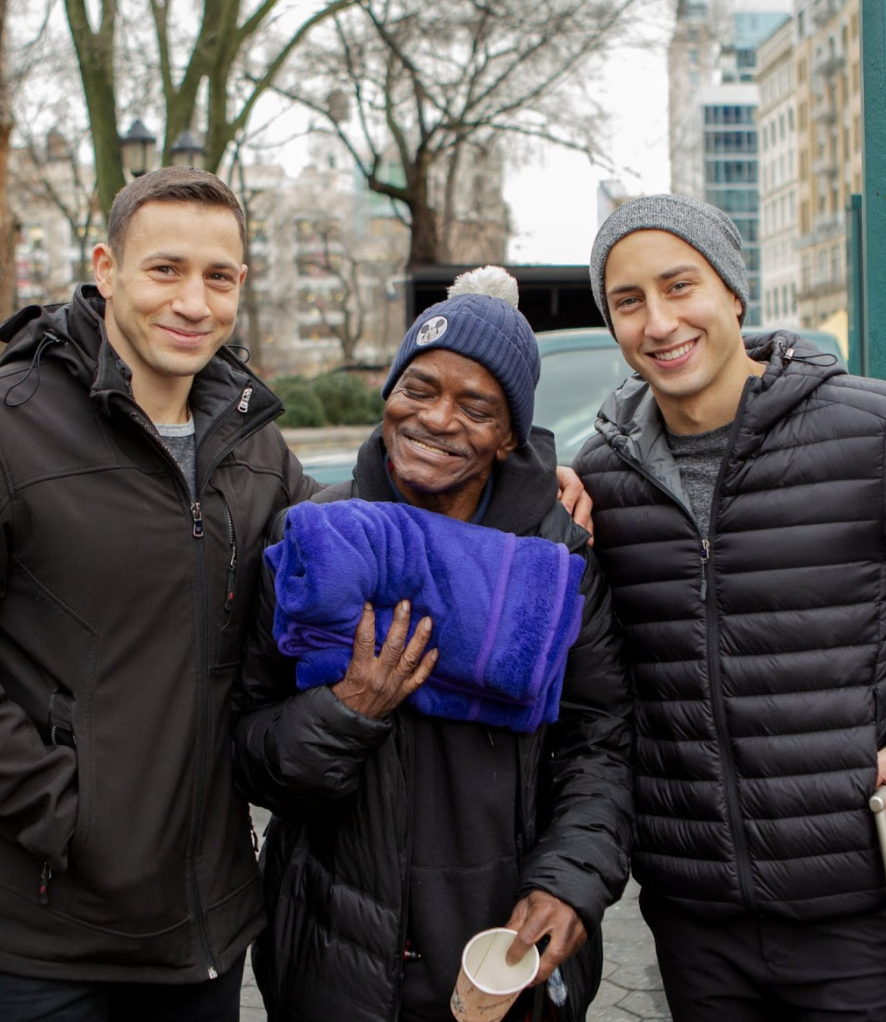 Blankets of Hope is a nonprofit started by brothers Nick and Mike Fiorito who believe that human connection and knowing that others care about you is vital for people to feel that their life has meaning.
This realization came to the Fiorito brothers in the summer of 2016 when, disenchanted with their corporate careers, Mike and Nick both quit their jobs in search of something more meaningful.
"We knew that there was more to life than what we were doing," says Nick. "So we naively took this leap of faith into the world of entrepreneurship, where we wanted to basically create something for ourselves that was going to make the world a better place in some shape or form."
For the next six months, they bounced from one entrepreneurial venture to the next without much success. They were dejected, but because they had each other for support they were undaunted. Then one night as Nick was trying to fall asleep, a vision came to him that would change their lives and the lives of so many others.
"All of the sudden this image of a homeless man pops into my head," Nick says. "When I was commuting into my corporate job in New York City I would see this same homeless man day after day and I would always tell myself I would do something to help him…but I never did anything about it. So, for some reason on this night a little voice whispered to me and said, 'If you're not going to do something now when are you going to do it?'"
Nick immediately got out of bed and created a GoFundMe to raise money to buy blankets for people living on the streets. The following day Mike got involved and came up with the idea of adding a handwritten letter to go along with each blanket.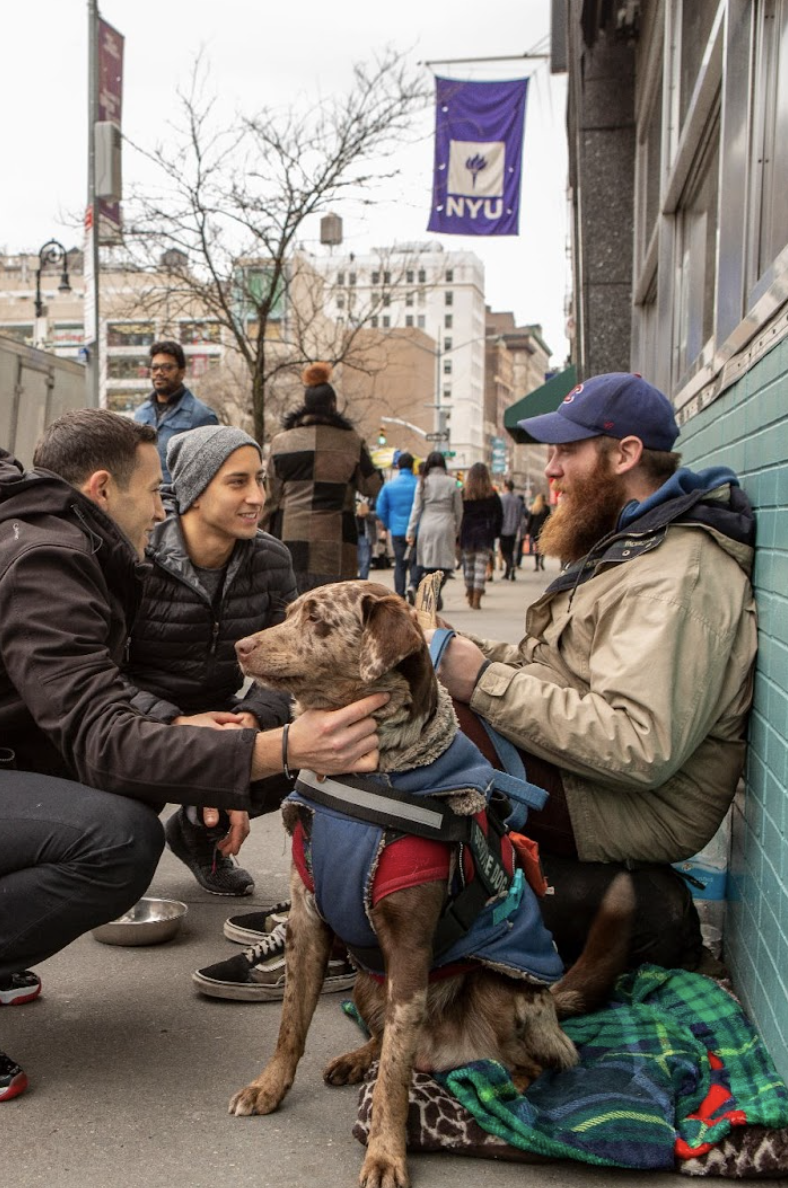 That winter, with the help of friends and family, Nick and Mike delivered 100 blankets of hope to those in need.
"We had an amazing experience," says Nick. "When you're giving and you don't expect anything in return, that's the real juice of life."
Mike made a video which eventually caught the attention of top Forbes-ranked venture capitalist, Todd Chaffee. Todd loved the project and was immediately on board. With his mentorship and financial support, Blankets of Hope had a guardian angel and a new vision for the future of their nonprofit.
With the help of another GoFundMe, Mike and Nick set a goal of delivering 1,000 blankets the following winter. It was a suddenly achievable goal once Nick's fifth grade teacher offered the help of two hundred of her students.
"We said, 'Wow that's what we want Blankets of Hope to be about,'" Nick says, "'to get the future generation involved in this movement of kindness and really help us get these bigger and bigger goals to impact more lives.'"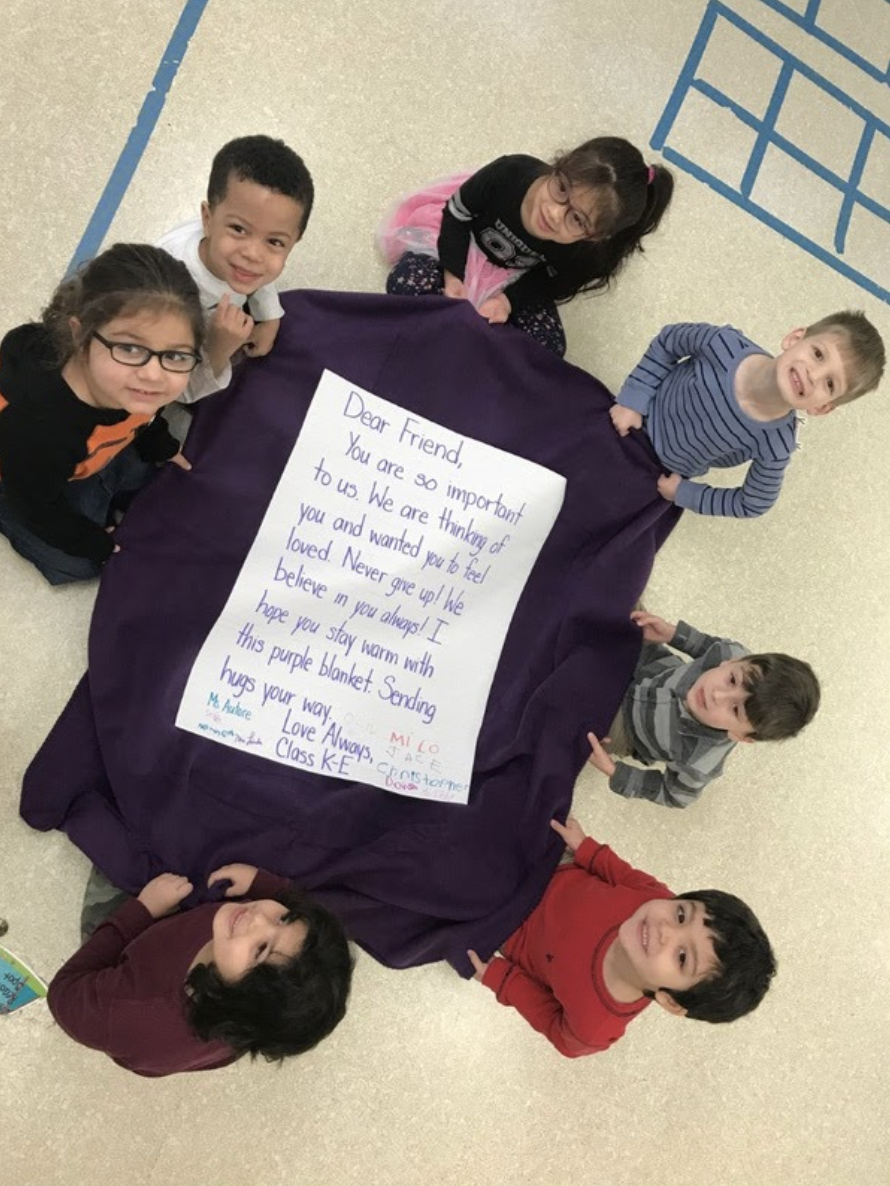 From that day on, Blankets of Hope was fully committed to partnering with schools. Their process starts with shipping dozens of warm blankets to schools where students then participate in a 30-minute workshop that focuses on kindness and compassion. Each student writes a handwritten note filled with words of love, hope, and encouragement. Together with the rolled up blankets, these notes are delivered to local homeless shelters.
In one video from Blankets of Hope's Instagram page, a man living on the streets expresses his gratitude after receiving two blankets. "I am very grateful for what they give to me and the time and effort they put into making this," he says. "I will keep these letters dear to my heart."
Chris Herman, Head of School at Garden City School NYC had this to say about the importance of his students engaging with Blankets of Hope. "We shelter kids from scary things in the world. The fragility of housing and food especially is scary… I think it's helpful to them especially at this age before they go off to college, before they go off to the world to understand that we're all very close to displacement, you know, that circumstances can change very quickly."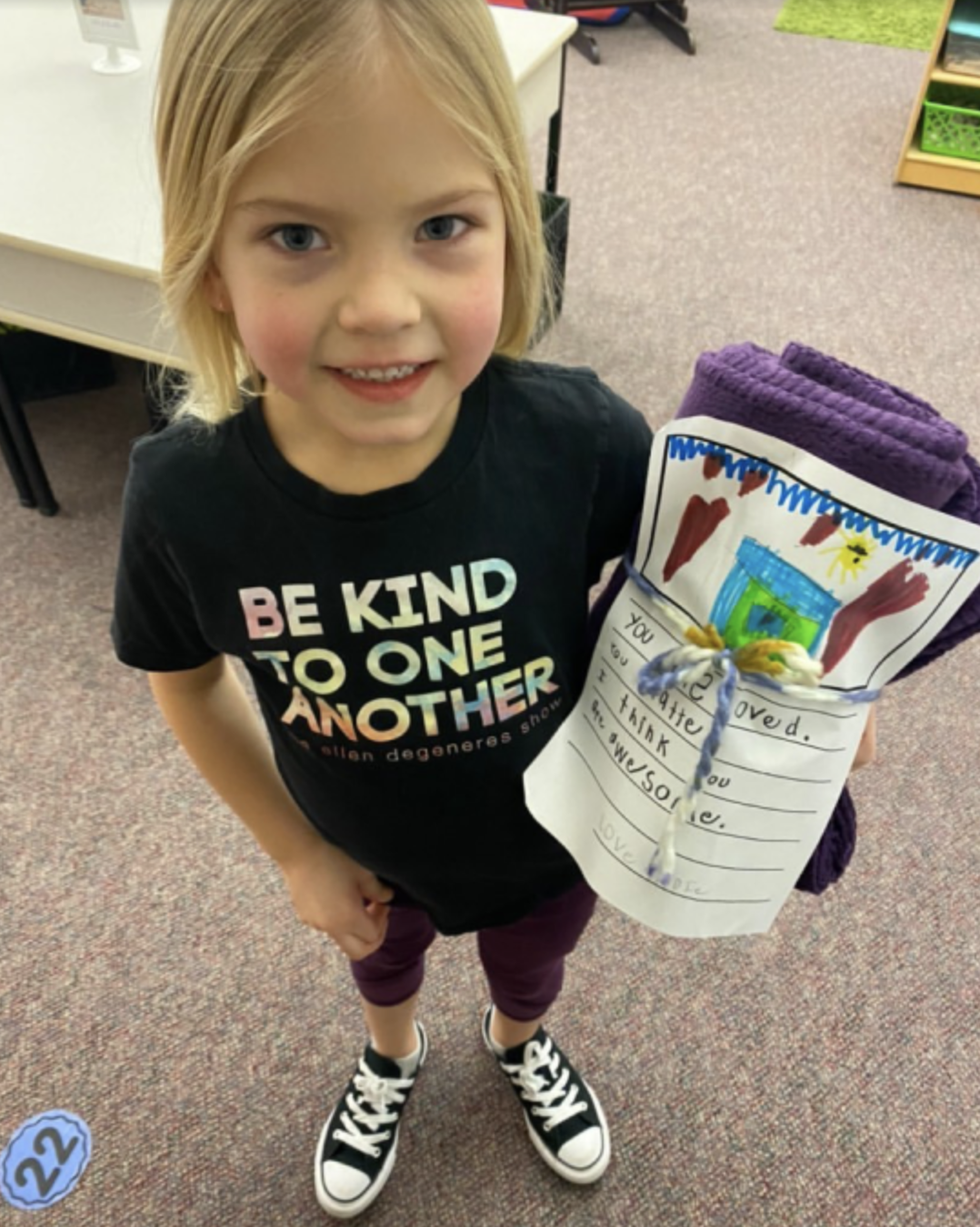 To date, Blankets of Hope have collaborated with over 50,000 students across the US, Canada, and Mexico to donate over 52,000 blankets to those in need.
Every year Mike and Nick launch an annual GoFundMe campaign and truly live by their motto, 'The secret to living is giving.'
If you're an educator, start your own GoFundMe to bring Blankets of Hope to your school by using our toolkit, or to make a donation visit Blankets of Hope.
Do YOU have an idea for a fundraiser that could make a difference? Upworthy and GoFundMe are celebrating ideas that make the world a better, kinder place. Visit upworthy.com/kindness to join the largest collaboration for human kindness in history and start your own GoFundMe.