'Be greater than the obstacles you face,' urges Zion Clark on his website.
For the twenty-four year old from Massillon, Ohio, the biggest obstacle he faced was due to a rare congenital disorder known as Caudal Regression Syndrome. It is characterized by abnormal development of the lower part of the spine which resulted in Zion being born without legs and a portion of his hips.
Subsequently, his birth mother was not able to care for Zion, and he was placed into the foster care system where he bounced from one unfavorable situation to another for the first seventeen years of his life. Zion is reticent about those years, but on his recent GoFundMe page he writes, "I suffered severe abuse, starvation and neglect…I was told I was never good enough to have a family of my own and I didn't deserve love."
As a child, Zion sought solace in sport and fell in love with wrestling which, over the years, would indelibly shape his perspective.
"Wrestling has changed my life to the point where when I come to an obstacle in my life," Zion said in an April 2016 ESPN.com article, "I instantly figure out a way to get past it and move on."
By the time Zion was in his senior year of high school he finished with an impressive record of 33 and 15, an amazing feat he largely attributes to two people that truly believed in him and saw his potential: his wrestling coach and his foster mother.
Massillon High School wrestling coach Gil Donahue nurtured Zion's passion for the sport and instilled an uncompromising work ethic in him.
"He got me to push myself harder to get the outcome I wanted in my matches," Zion said to ESPN.com.
Throughout Zion's high school years, he and Coach Donahue formed a powerful bond that would forge a lasting friendship.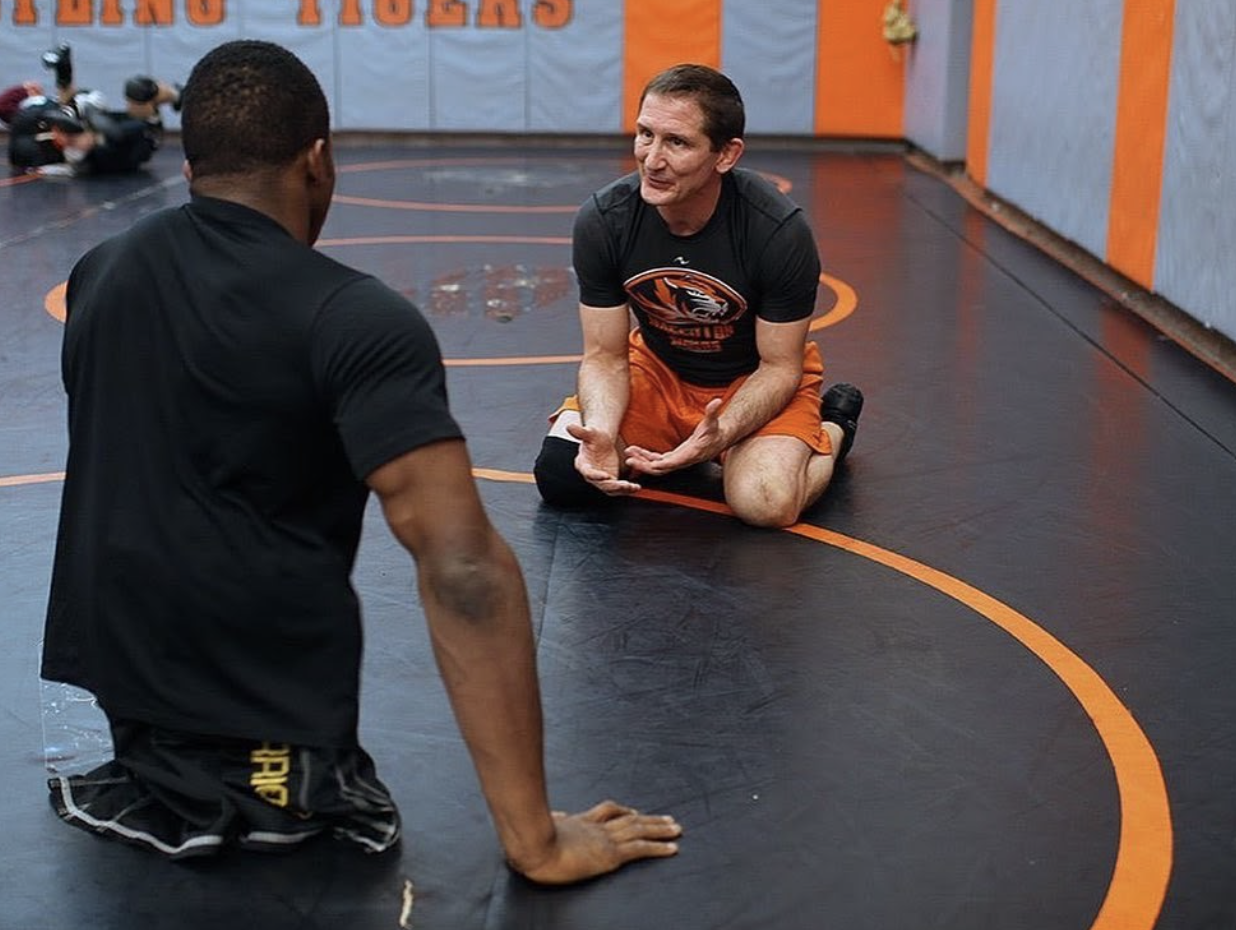 Coach Donahue said of Zion, "He is an amazing person who has changed the way I look at life because of his positive outlook. It is hard to ever be in a bad mood when you're in the presence of Zion."
It was during high school when Zion met another person that would play a pivotal role in his life. He was fast running out of foster care options and was about to be sent to a group home in Cincinnati. That's when Kimberly Hawkins entered Zion's world. The state reached out to her as one of the last options for the teenager in the foster care system. Fortunately she decided to take him in, even though Zion was reaching an age where legal adoption would soon not be an option.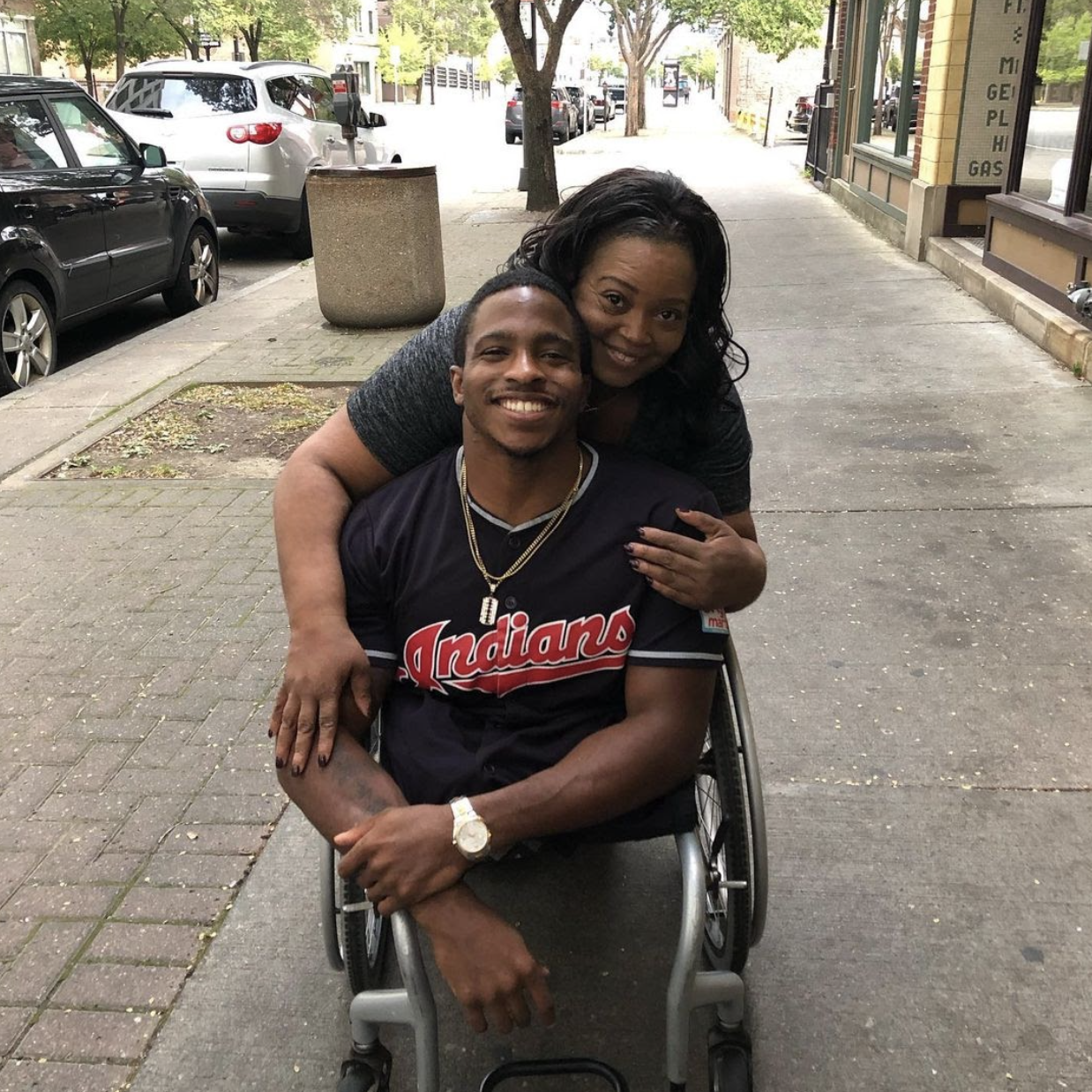 One day, after wrestling practice Zion went back to the Hawkins' home and to his alarm found a caseworker waiting for him with Kimberly in the living room.
"Usually when the caseworker is at the house…either you're in trouble or something's going on," Zion says.
Fortunately that day Zion's worst fears did not come true. Kimberly said, "I love you like I birthed you on my own…My daughters love you, your sisters, my brothers, your uncles, grandpa, your grandma, everybody. Would you like to be part of this family?'"
"I was like, 'I would like to be your son. And she was like, 'so what are you going to call me then?' I said, 'mom.'"
With Zion's forever-mom secured and a family by his side he was able to fully focus on his athletic goals.
"I had a support system that would actually show up to these matches, show up to these meets. I never really had anybody in a family really come and support me on the mat."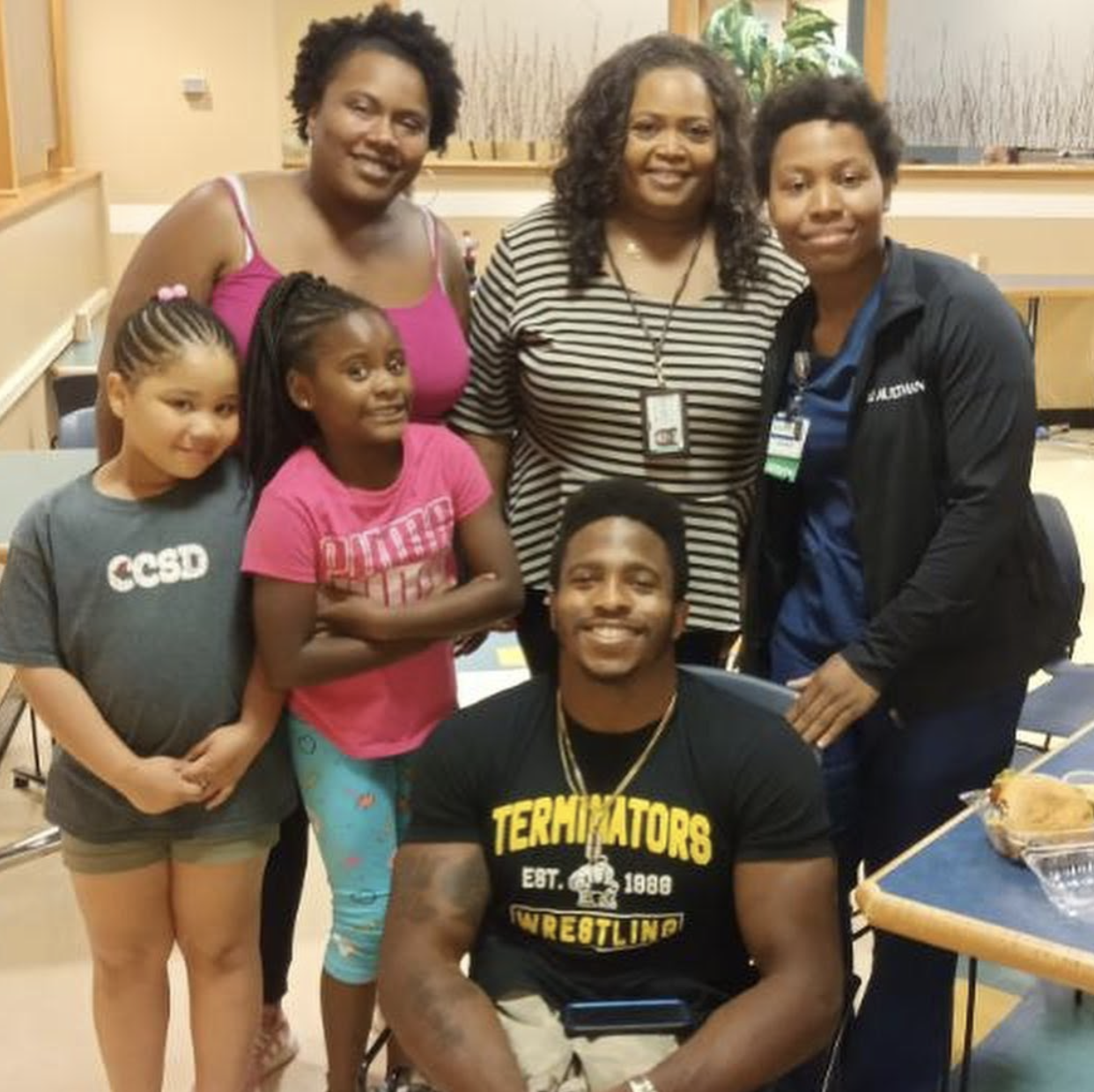 Zion went on to wrestle for Kent State and was awarded with the honorary All-American title for his outstanding achievement in wrestling.
"It was a really cool experience actually," Zion says, "especially getting the right to say that you're one of the most dominant wrestlers in the game."
Zion's achievements didn't stop there. He's since become a sponsored athlete, appeared in commercials and film, become a motivational speaker, had a Netflix documentary made about his life titled Zion, is a Guinness World Record holder for the fastest man on two hands, and co-authored a children's book titled Zion Unmatched.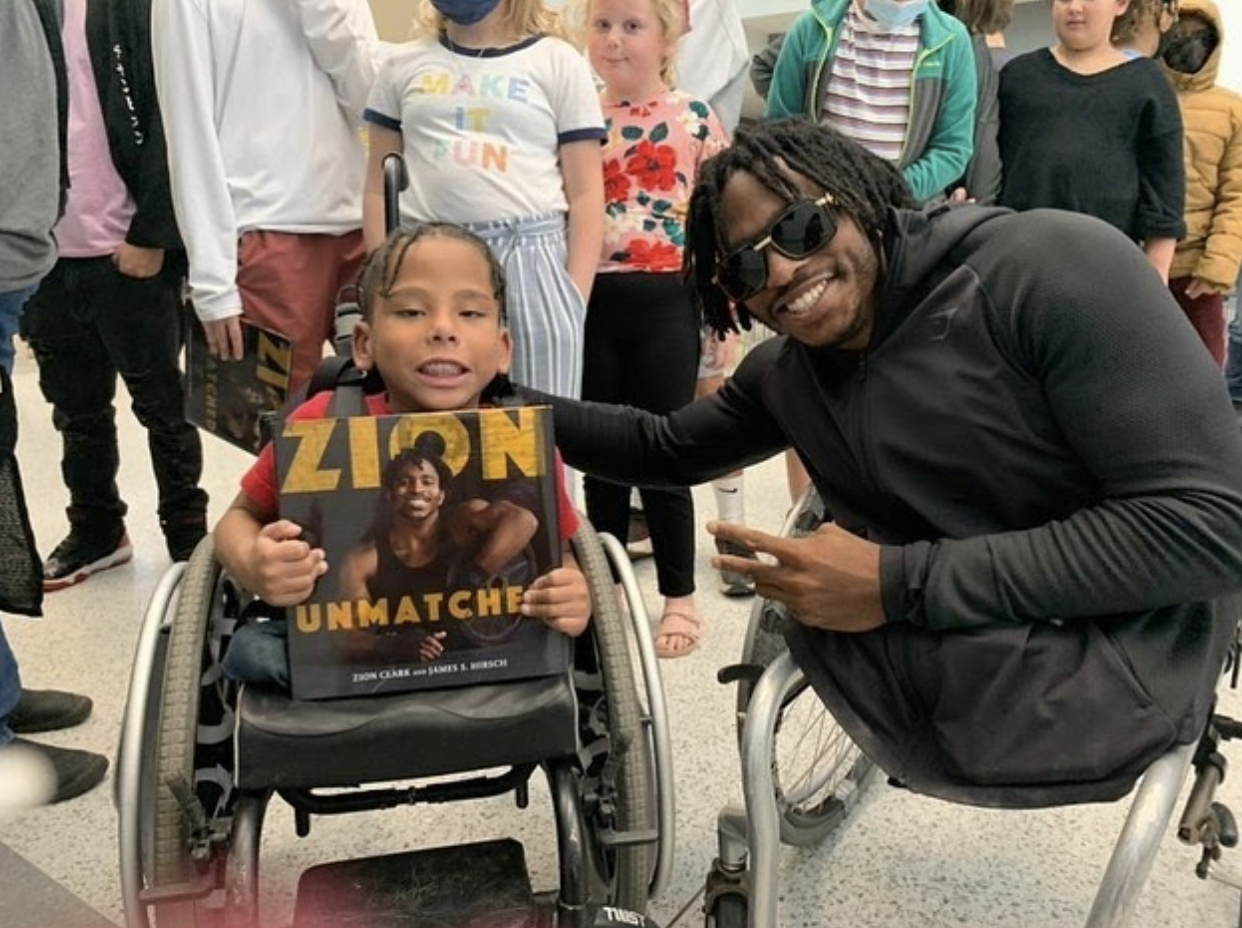 The book was written with New York Times best-selling journalist James S. Hirsch and showcases Zion's athleticism and bold spirit through striking images and engaging text.
"[The book] really gives kids an insight into what it's like to be different," Zion says. "And so then even disabled kids, they can look at it too and feel motivated and it kind of targets both at the same time."
Zion now has his sights set on becoming an Olympic wrestler and a Paralympic athlete in wheelchair racing and bench press for the 2024 Paris Summer Games.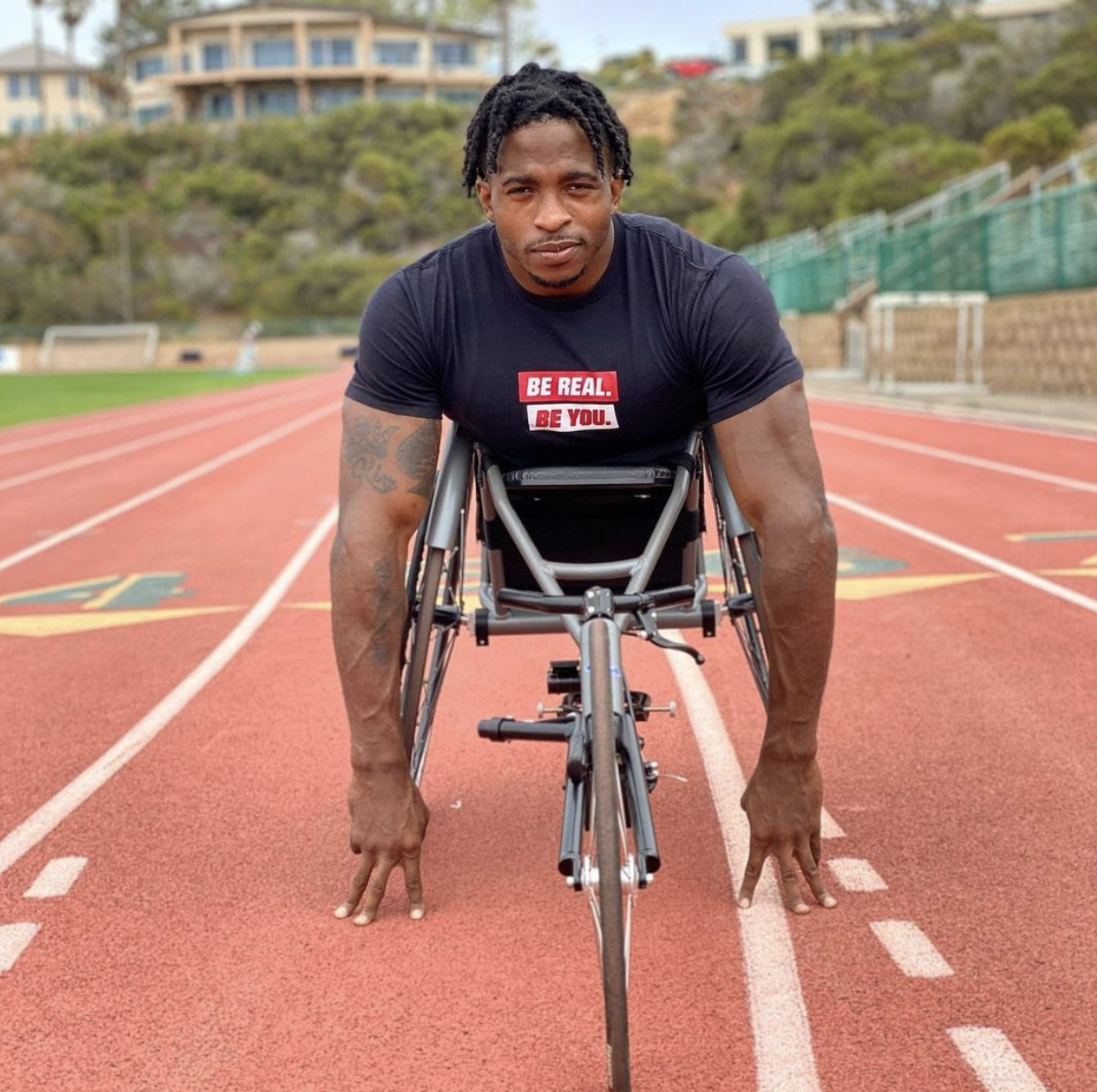 "We're all human, we're all gonna fail, we're all gonna struggle," Zion tells us. "But we all have the strength to get up and be amazing, every single one of us."
While Zion trains for the Olympics, he's set up a GoFundMe with the aim of helping to reform the foster care system and give kids in it the hope that Zion himself didn't always have.
"I don't want any kid to have to suffer what I went through…" Zion writes on his GoFundMe page.
Please donate to Zion's GoFundMe to reform foster care and help more children find the same kindness, encouragement, and love that Zion did.
Do YOU have an idea for a fundraiser that could spread kindness in the world? Upworthy and GoFundMe are celebrating ideas that make the world a better, kinder place. Visit upworthy.com/kindness to join the largest collaboration for human kindness in history and start your own GoFundMe.