When the UAH hockey team was given 4 days to raise $1 million, it seemed like an impossible feat, but the unimaginable happened: Donations quickly poured in from all over the world. It sparked a renewed interest and loyalty to support the team from the hockey capital of the south to keep charging on.
---
College hockey in Huntsville, Alabama isn't just a game—it's a community.
"You can see the kids in the stands, you can see elderly people. It brings everybody together," said Karlis Zirnis, Associate Head Coach of the Alabama-Huntsville Chargers.
However, when the Covid-19 pandemic struck, the University of Alabama in Huntsville, like so many institutions, was also affected. Athletic Director Cade Smith announced in May of 2020 that they made the difficult decision to discontinue the men's hockey team due to financial challenges.
"I was in a state of shock. Disbelief. 'How could you do it? Why?' A lot of mixed emotions go through your head," said Coach Zirnis.
But in just a few days, former players hatched a plan, with the mission of bringing back hockey to UAH. Rallying together like never before, they organized a fundraiser through GoFundMe to save a team with over 40 years of history.
The goal: they needed to raise a million dollars by the end of the week.

UAH Men's Hockey Team, photographed by Mark Umansky
Ralph Drensek, former UAH player from 1985-1989 and current president of the North Alabama Hockey Association, Huntsville's youth hockey program, wasn't sure at first if they'd be able to meet the goal.
"Being quite honest, when the objective was put out there in less than a week, you kind of look at it and go, 'Wow, how do you even do this?' But then the donations started rolling in," he said. "It was quite a sight to see. It made you feel good about the program, and so many people wanted to see it continue."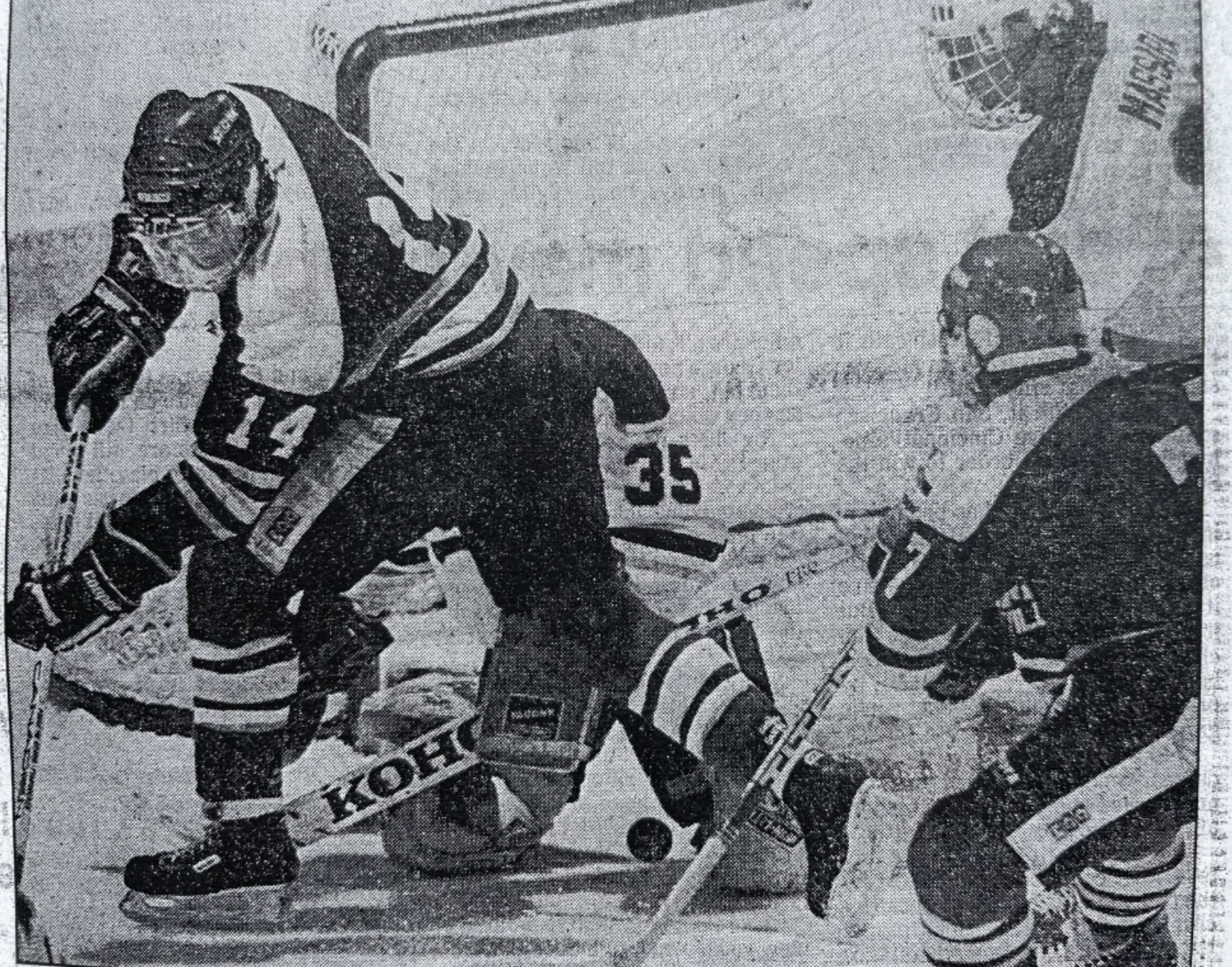 Ralph Drensek playing on the UAH team in the 1980s
A Community Comes Together
A southern city that might not be considered a typical place for a winter sport, Huntsville, is nonetheless known as the hockey capital of the South because of its long history with the game. The unlikely location brings hockey lovers even closer together. Dozens of alumni have stayed in Huntsville and their children have continued on to play the sport as well.
On the GoFundMe page, hundreds of people donated, many sharing their memories as well as pictures playing and attending hockey games. Donor Joseph Kestner wrote that his wife went into labor at a UAH Hockey game with their son, who was then destined to play for their hometown team.
Another donor, Robby Koester, said that when his 4-year-old heard the team was being cut, he offered the $37 in his piggy bank.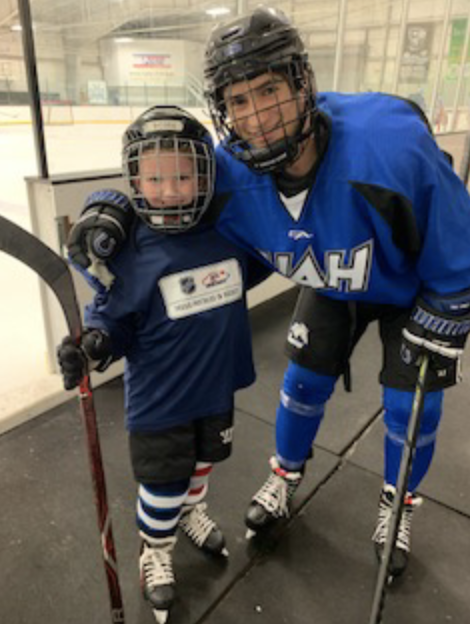 Picture posted on the GoFundMe page by donor Robby Koester
Donations started pouring in from loyal hockey fans all over the world. There was even support from big names. NHL players donated and promoted the GoFundMe, in solidarity with the young athletes.
Private donors provided half of the funds needed, while the other $500,000 was raised in a matter of four days, and during a time of economic hardship for many.
"The GoFundMe platform really allowed us to accomplish what a lot of folks didn't think could be accomplished," said Drensek.
Blessing in Disguise
According to current UAH hockey player, David Fessenden, the GoFundMe also brought attention to the team, which became more well known after being on the precipice of being cut. The devastating and negative news ultimately brought about a positive outcome.
"All in all, it was really stressful, but it brought a lot of really great things to UAH," said Fessenden. "It woke up a group of people and a fan base that we've never had, so it's exciting."
Connor Wood, a senior and Alternate Captain on the UAH hockey team, said the success of the fundraiser created even more excitement that season than ever before.
"You go into every game with a chip on your shoulder. You realize you're playing for something bigger than yourself—you're playing for a whole program, for a community that supported you to get there," said Wood.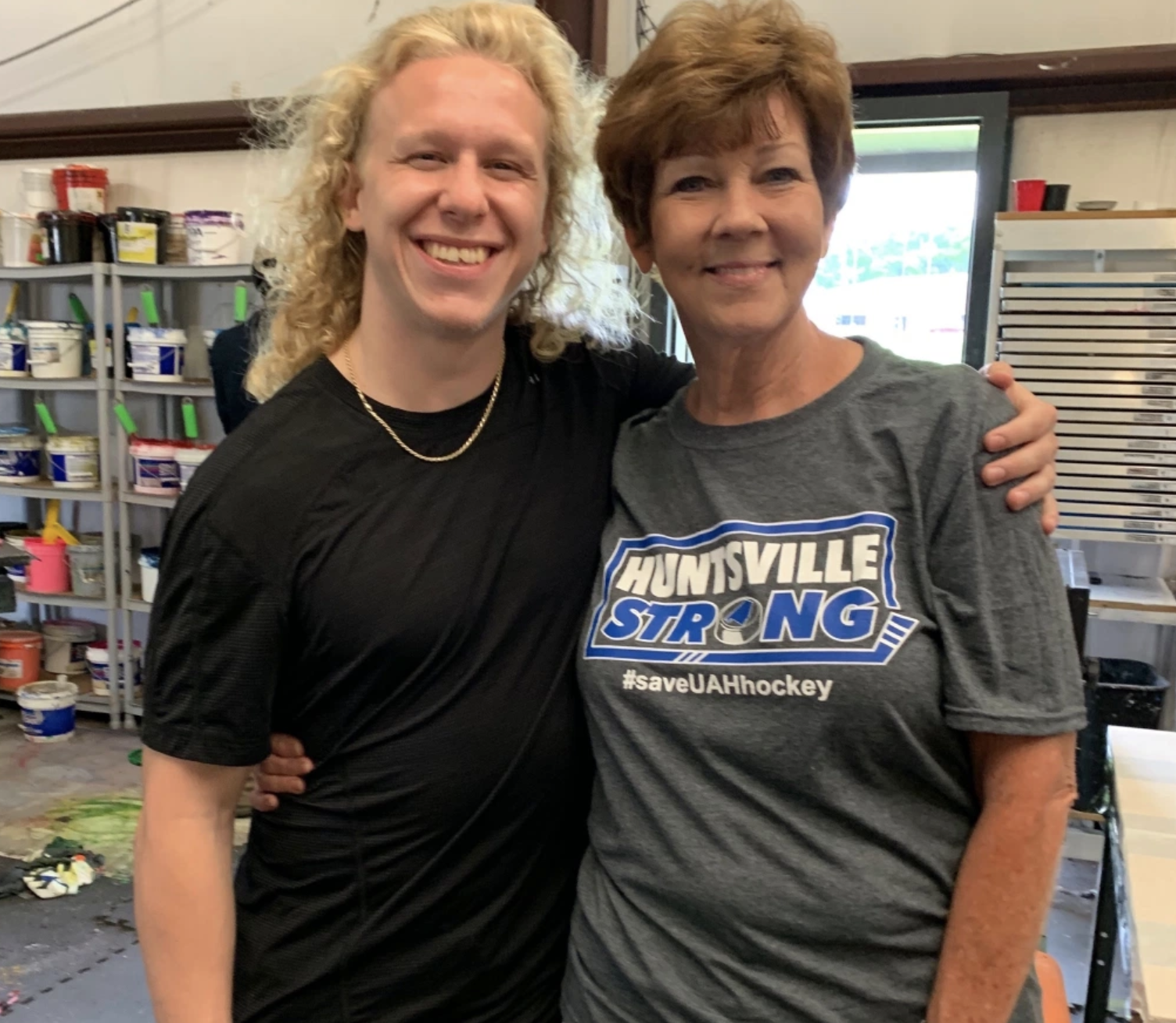 Connor Wood and Sheila King from Elite Printing who assisted with a t-shirt campaign which raised an additional $35,000.
The fundraiser reminded the Huntsville community of the importance of this team and the need to support it.
"I heard from a lot of people from back in the day," said Drensek. "It was a real wake up call for a lot of those folks who said, 'Hey, I used to support the program and I really need to do that again. I haven't bought season tickets in years but I'm buying them this year.'"
And it paid off—in 2020, the team saw a 113% increase in season ticket sales compared to the previous season. They also ranked third overall in attendance among other Division I hockey teams.
Hope for the Next Generation
Current and former UAH hockey players don't just play a game—they are also bringing up the next generation of hockey players. Many alumni such as Drensek serve as coaches for the athletes on the youth program known as Junior Chargers, while current players mentor them on the ice.
This tradition, in a sense, was also saved. Without UAH graduates that become coaches and volunteer their time, the program wouldn't have been as attractive to the young players, according to Drensek. Fewer players would increase fees, leading to a downward spiral.
Amy McWilliams, a UAH alumna, has been a season ticket holder for years and became involved because of her 9 and 6-year-old sons, who are Junior Chargers.
"We, as a family, are there every Friday and Saturday night for home games," she said. "A lot of these young men we've gotten to know because they're at the ice plex. It's good, clean hockey and a family atmosphere."
Amy explains that these athletes serve as role models and her sons want to be just like them, studying hard to go to college while also skating and playing with passion.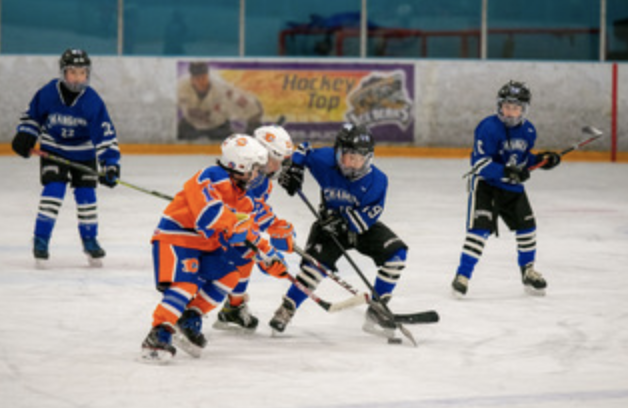 \
Junior Chargers, picture courtesy of McWilliams Marketing
The team has now started an advisory board, which includes alumni who are helping secure funds and have put together a plan for the team's long-term stability.
After saving hockey in Huntsville, the players were victorious once again, making it to the playoffs this past season. The Chargers are now practicing and preparing for next season, and continuing to charge forward.
By: Claudia Curiel