Sir Darius was heartbroken when he discovered that hundreds of dogs had been left homeless after Hurricane Harvey and Irma ravaged the Southeastern United States in 2017. When he learned that many pups were being transferred to shelters close to his home in New Jersey, he hatched a plan. With a little creativity and the aid of his sister, he found a way to make furry friends look their best — ultimately helping animals around the world find their forever homes.
---
The story of Beaux & Paws from Sir Darius' interview on GoFundMe's podcast, True Stories of Good People:
The story of how 13-year-old Sir Darius started helping animals began long before Hurricane Harvey and Irma hit. The idea for his project took hold when he began helping his sister create hair bows on her sewing machine when he was 8 years old. He had been diagnosed with a speech, comprehension, and fine motor skills delay and was working on ways to improve his hand-eye coordination. At first, Sir Darius began by simply cutting fabric. With the supervision of his sister Dazhai, he eventually learned how to sew and make bow ties for himself.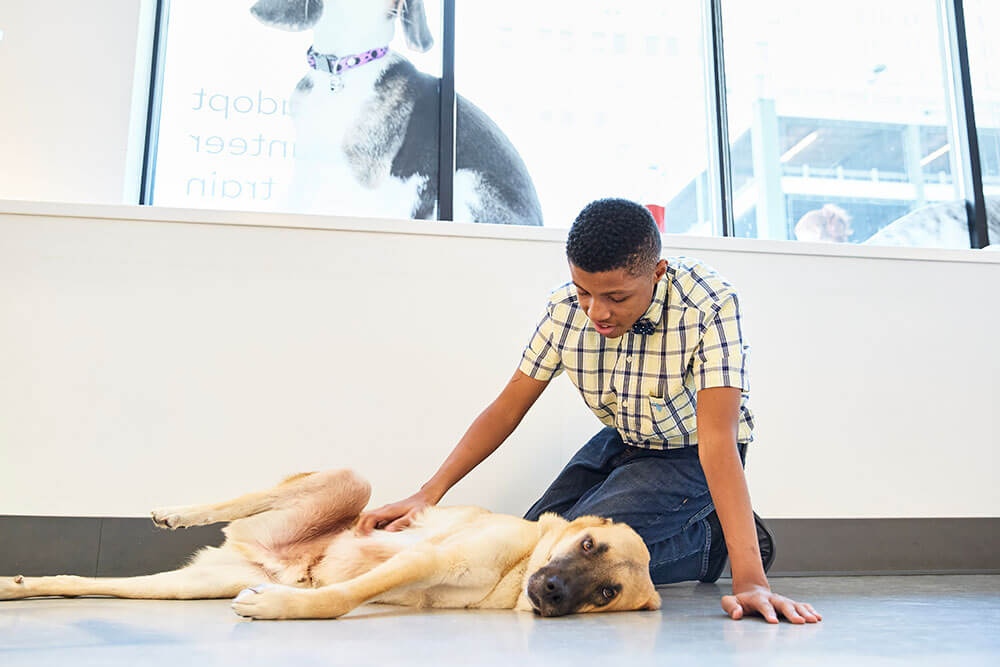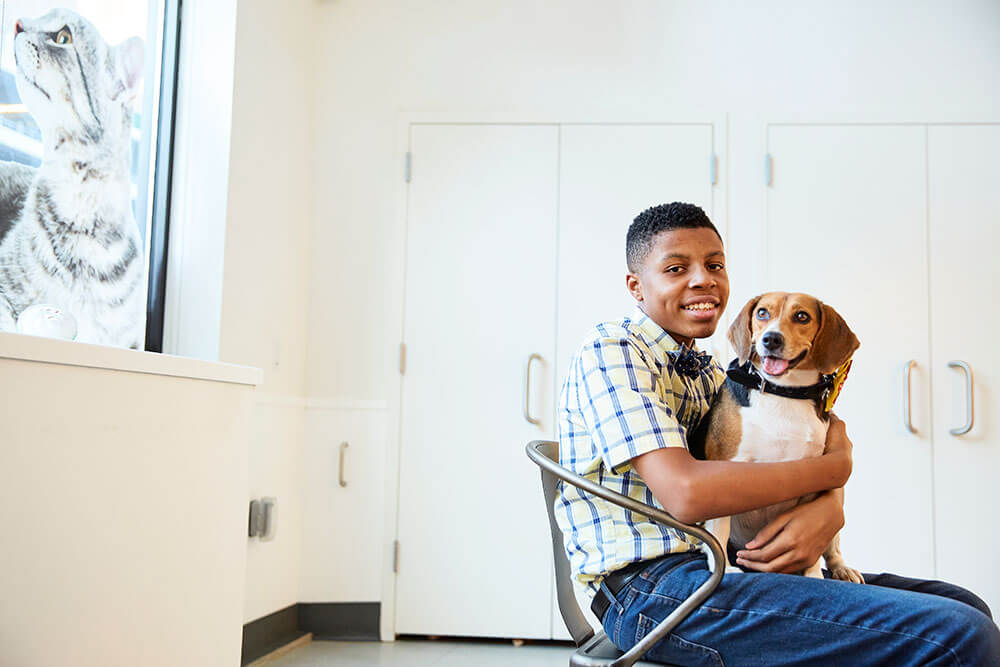 When Sir Darius saw the devastation of the hurricanes on the news two years later, he was upset to learn that so many dogs were abandoned in the wake of the storms.
"I noticed that the police officers were helping people when I watched the news, and I wondered why they weren't able to help dogs," he says. "When I found out that dogs couldn't stay in shelters forever and could be euthanized, that made me very, very sad. After that, I made it my mission to help as many dogs as possible."
Sir Darius came up with an idea to help: He would make bow ties for the pups living in animal shelters. He figured that with dapper bow ties around their necks, dogs would appear more approachable, friendly, and cute — helping them get adopted quicker.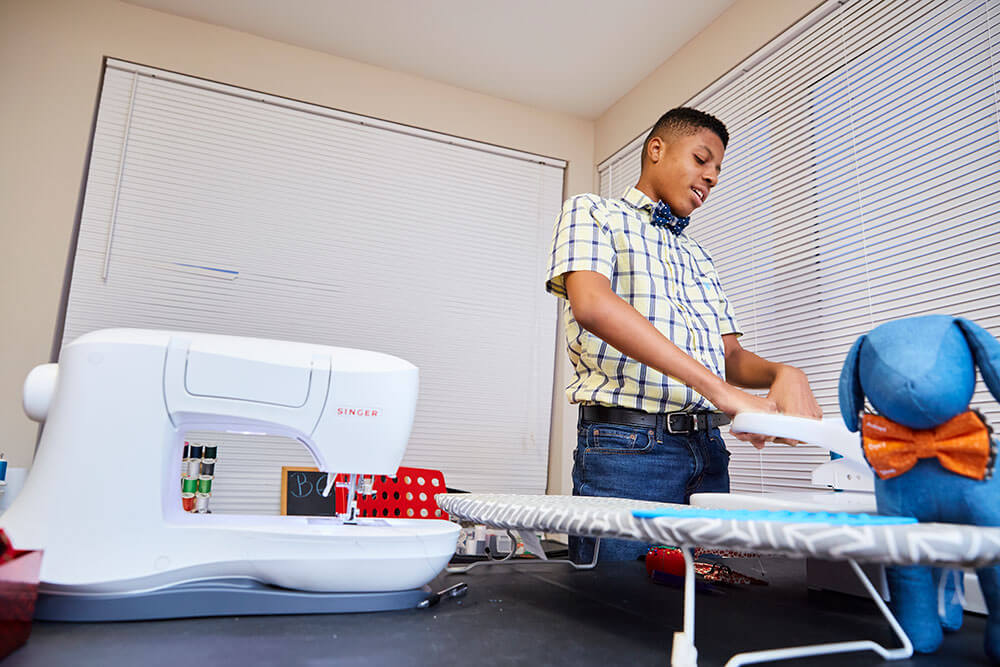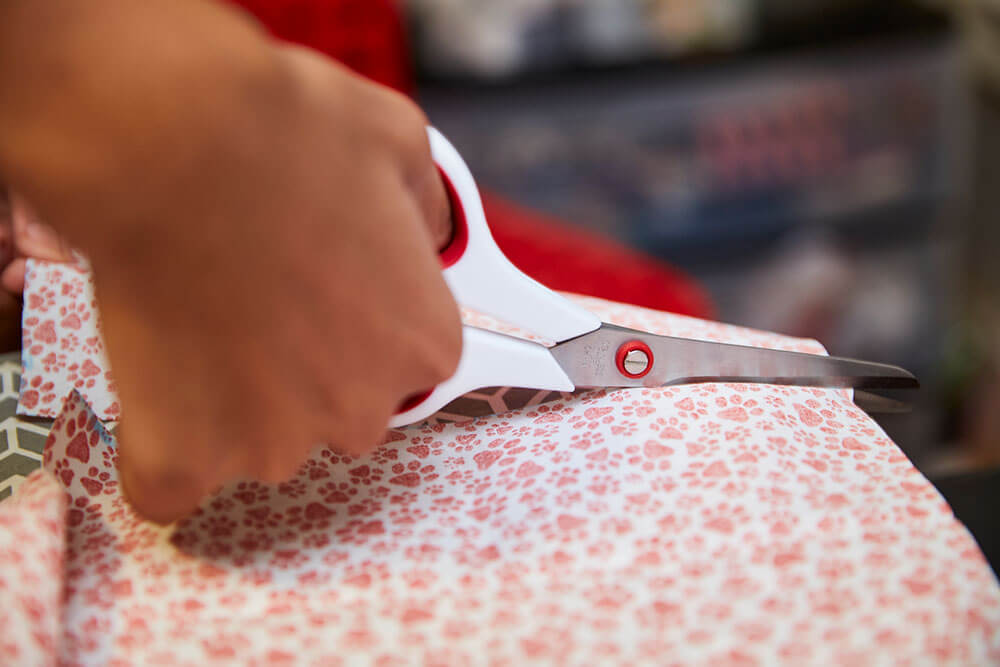 From there, Sir Darius and Dazhai worked quickly to deliver their first 20 homemade bow ties to the American Society for the Prevention of Cruelty to Animals (ASPCA) adoption shelter in New York. He remembers the very first time he gave a pup a bow tie makeover.
"I was very excited the first time I put one of my bow ties on a dog — it made them so adorable and I knew it would help them get adopted."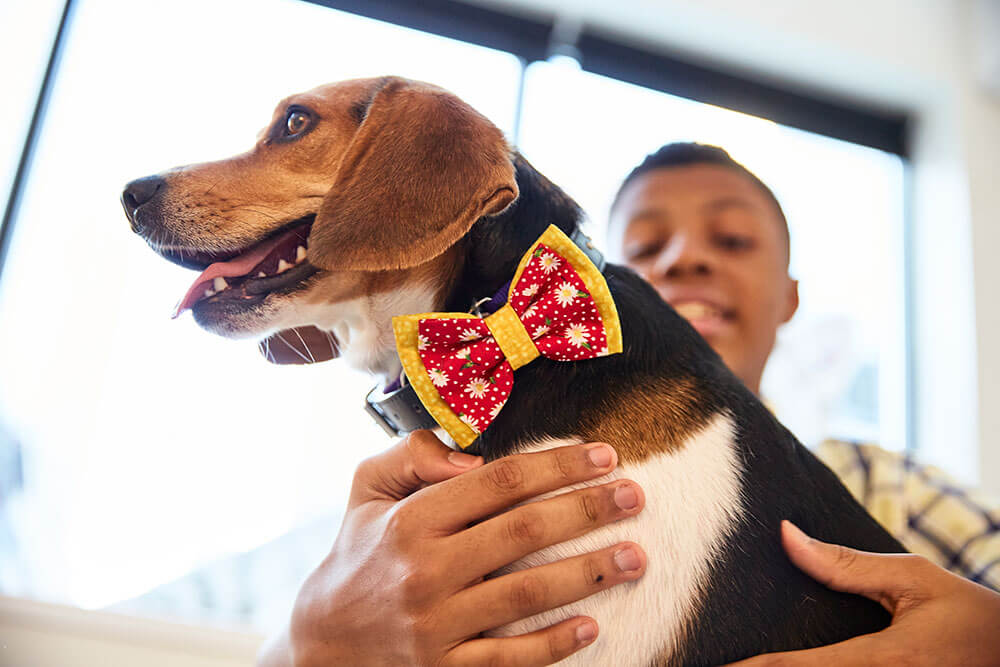 Sir Darius continued making bow ties for animals that needed homes, outfitting cats and even lizards with the colorful, homemade creations. As interest around their project grew, people were eager to lend a hand. Sir Darius and Dazhai gave their project an official name — Beaux & Paws — and launched a GoFundMe in the summer of 2019 to help them expand.
"In the beginning, we were using our own funds," says Joy, Sir Darius' mom. "It just became too expensive for me to help him make the impact he was striving for."
To date, Sir Darius has shipped upwards of 500 bow ties to animal shelters across the US and the UK — all with the goal of helping four-legged friends find their forever homes. He's also traveled to animal shelters in seven different states across the US, with the ultimate goal of visiting shelters in all 50 states.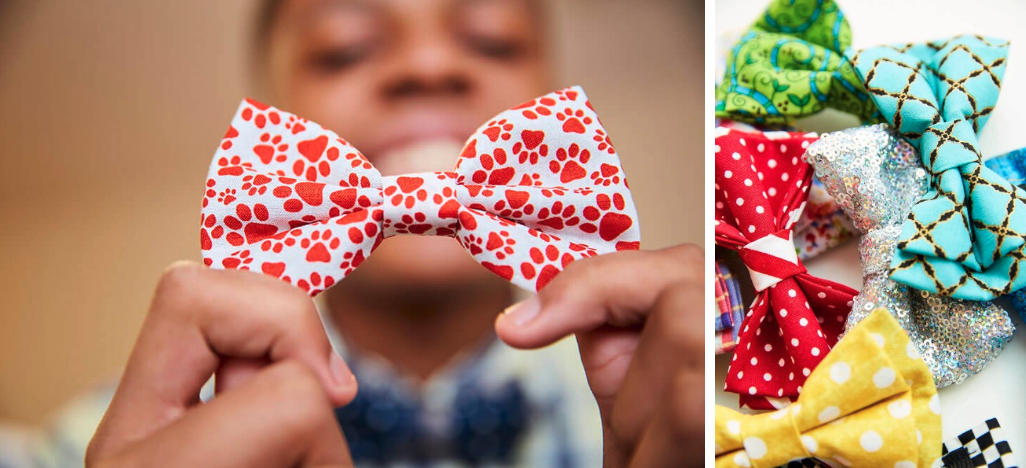 As Sir Darius continues to create whimsical formal attire for shelter animals around the world, he is now working on making his organization a nonprofit with 501(c)(3) status. As a nonprofit, Beaux & Paws would be able to deliver even more bow ties to animals in need. He'll also be able to add additional products to his inventory in an effort to continue helping animals look as adorable as possible.
"The next big thing on the horizon is to start making bandanas," he says.
Sir Darius isn't limiting his creations to only dogs, either. To help the animals affected by the devastating wildfires in Australia, he's planning on crafting koala mittens and joey pouches.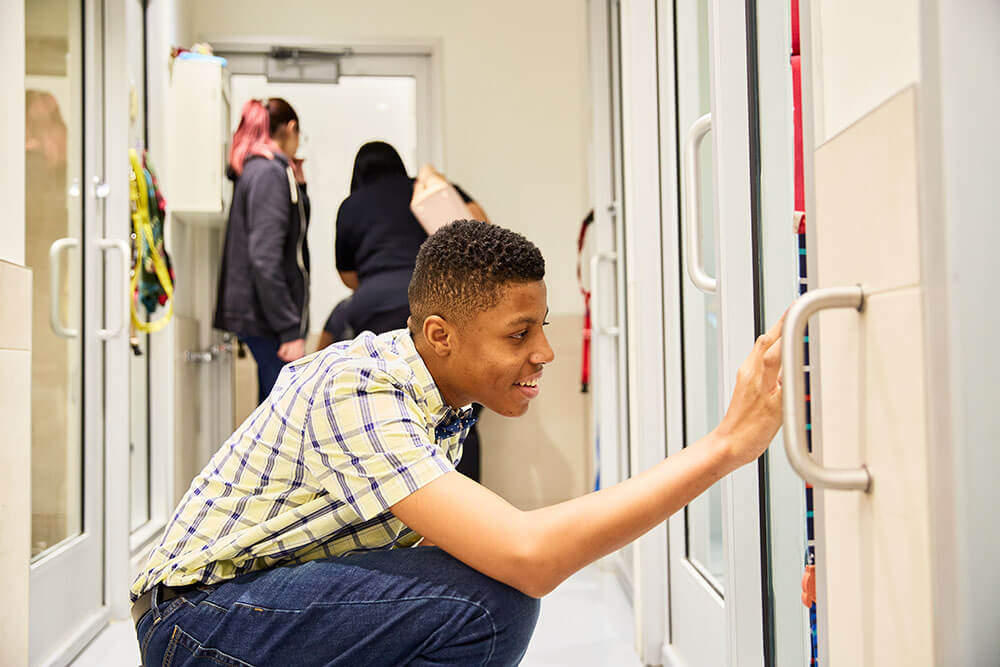 Sir Darius' work benefits animals around the world while also reminding people that every animal is worthy of a loving home. In addition to inspiring adoptions, his handiwork also inspires his mom.
"Looking at everything he does and watching him — I feel like he makes me a better person," says Joy. "I can only imagine the type of man he'll be 10 years from now. I want him to keep his heart, his attitude, his inspiration, and his humbleness. I'm hoping that he can pass it on to others."
Sir Darius is adamant that Beaux & Paws would not have been possible without the love and support of his family. He hopes he can encourage other changemakers who need a little support getting started.
"I want to inspire young people to give back to their communities and help those in need," Sir Darius says. "The smallest act of kindness can change someone's life forever."
---
Special thanks to Joy and Sir Darius Brown.