Most people are content to be pet parents, but 11-year-old Genevieve is transforming her passion for animals into something bigger. With the help of her supportive family, she's made it her mission to start a nonprofit to match as many rescued pets as she can with loving homes in her community and beyond.
---
Like many animal lovers, 11-year-old Genevieve appreciates the unconditional love that pets have for their humans.
"Animals are always going to be there for you," says Genevieve. "They can be your friends. They could be your family. They're just so sweet. And they have so much love to give."
With extra time on their hands during the COVID-19 lockdown, Genevieve's family decided to foster a couple of kittens. Genevieve got to work filling out application after application, and eventually, she and her parents got connected with two month-old twin tabby kittens at Lori's Angels Animal Rescue in Los Angeles. The day they brought the kittens to their home just north of San Diego, they were very small and weak—Genevieve even had to get up multiple times during the night to feed them. Thankfully, over time, the kittens gained enough strength to jump out of their enclosure and make mischief—as kittens do.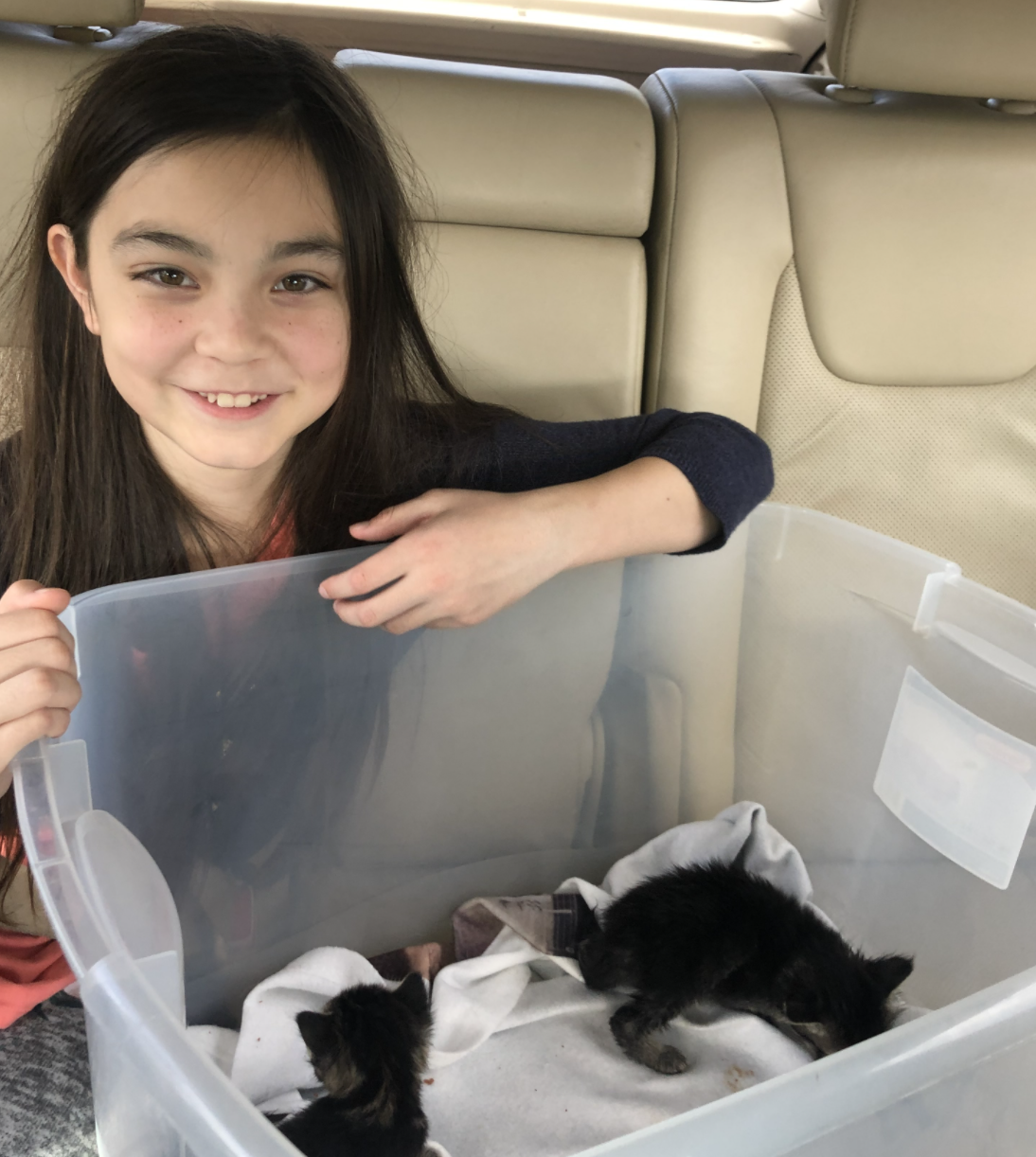 "It was just so fun to watch them grow up," she says.
Nurturing the kitties inspired Genevieve to start an animal rescue nonprofit of her own. She wanted to start raising funds to make it happen, but her parents first wanted to make sure that Genevieve could sustain interest in a project as complex and time-consuming as running an entire nonprofit. It quickly became clear that she was just as dedicated to learning the ins and outs of a 501(c)(3) as she was to nurturing her tabbies—her parents were very proud.
"As soon as I found out that she was learning how to underwrite grants, I knew it was game over and that we get on board or get out of the way," her stepfather Chad says.
In November 2020, Genevieve started a GoFundMe for her organization Purpose 4 Pets, a rescue animal matchmaking service. The goal is for the organization to partner with shelters and veterinary clinics to help place rescued animals as quickly as possible into a foster home. While Purpose 4 Pets is a virtual operation for now, Genevieve has big dreams for what the future could hold—including a brick and mortar rescue center.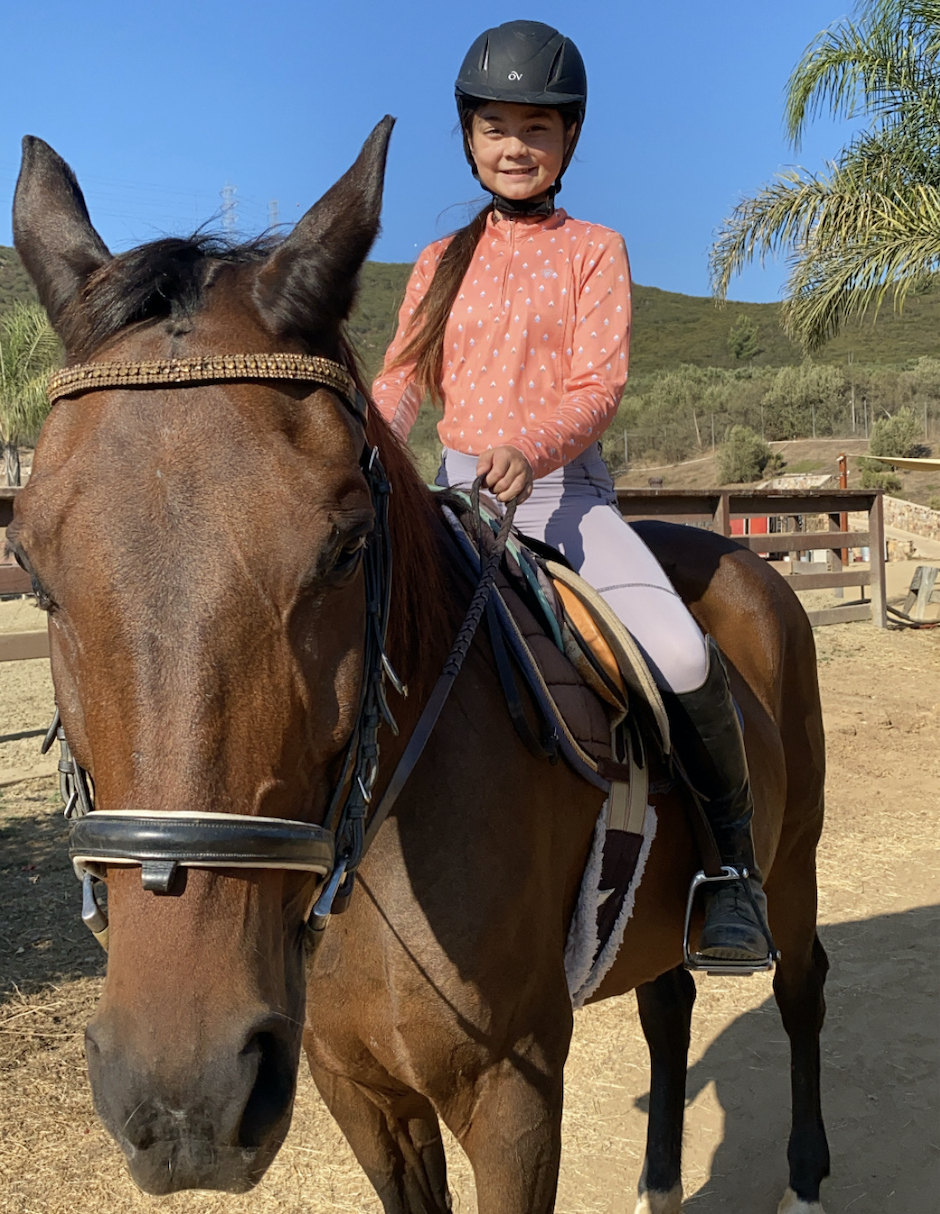 Some of the funds from her GoFundMe were used to get Purpose 4 Pets registered as an official 501c3 organization, and she was also able to commission the design and development of a website. Other funds are going towards food and animal supplies.
It may be a cliché to say that every bad situation has a silver lining, but for Genevieve and her family, the rescue organization probably would not have happened if it weren't for the COVID-19 pandemic.
"Genevieve worked so hard to accomplish her goal to foster our first four rescues, which she may not have had the opportunity to focus on if it weren't for the lockdown," says her mother, Dominique. "I am so proud to watch her learn and grow with each step of this journey! She is truly an inspiration in our home and I'm excited to watch her dreams come true."
Genevieve may only be 11 years old, but that doesn't stop her from going after big dreams. Her determination and drive are proof that young people can do anything they set their minds to. Genevieve's message to other kids out there who want to make a difference in the world?
"Believe in yourself, because you can do it."