Shanice Fleming found renewed passion and a sense of purpose when she decided to start her own business as a flower farmer. Quickly though, she noticed that not many farmers looked like her. Now, Shanice aims to increase Black representation in agriculture and create a safe space for her community through her blossoming business, Queenz Cut Flower Farm.
---
After spending years working as a chef in the hot restaurant kitchens of New York City, Shanice Fleming decided it was time for a change. Shortly after making the leap and landing her first farm job, she spent her days among thousands of bees, cutting flowers to sell at local farmers markets.
"At first I was very scared because I had never seen that many bees in one area in my life," Shanice explains. "But the harmonious sound of the bees drew me in. I can't explain it, but I felt like I was supposed to be doing that kind of work my whole life. I still get really emotional every time I think about it."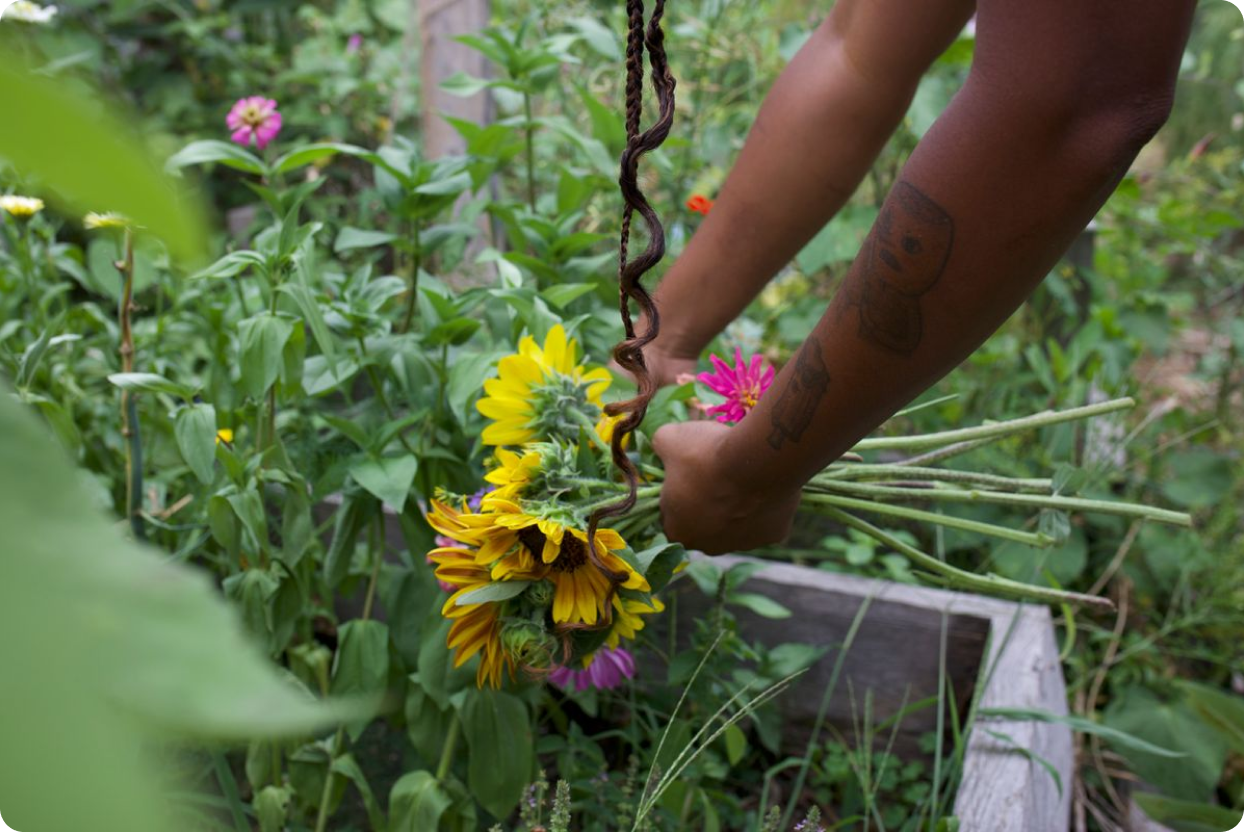 After spending time working for others and gaining the experience she needed, Shanice decided to go out on her own and start Queenz Cut Flower Farm—a Community Supported Agriculture business (CSA) that's located in Troy, NY. In a CSA business model, customers become members and pay upfront to support the costs of seeds, supplies, labor, and more.
"I started the flower farm so I could build community in a real way, and foster the growth of the people around me," Shanice says.
As a Black flower farmer and independent business owner, it wasn't until much later in her agricultural journey that Shanice worked on a farm with another Black person. This led her to envision her farm becoming a staple in the local community and helping to fill the void of Black representation in her industry.
"When you go to the conventions for cut flowers, there are not many Black faces," Shanice recalls. "It's a pattern with the state of agriculture in this country—you show up to the spaces where everybody is supposed to meet up, and there's not much diversity. It's tragic."
In April 2022, Shanice's mentor and fellow farmer, Dara Silbermann, started a GoFundMe to help raise initial funds for the supplies needed to start Queenz Cut Flower Farm. So far, it's raised over $6,200 from over 80 donors.
"It was something that I really, really needed to happen, because I was facing a series of personal hardships at the time," Shanice says about her GoFundMe. "I couldn't fully grasp that people who didn't even know me believed in me."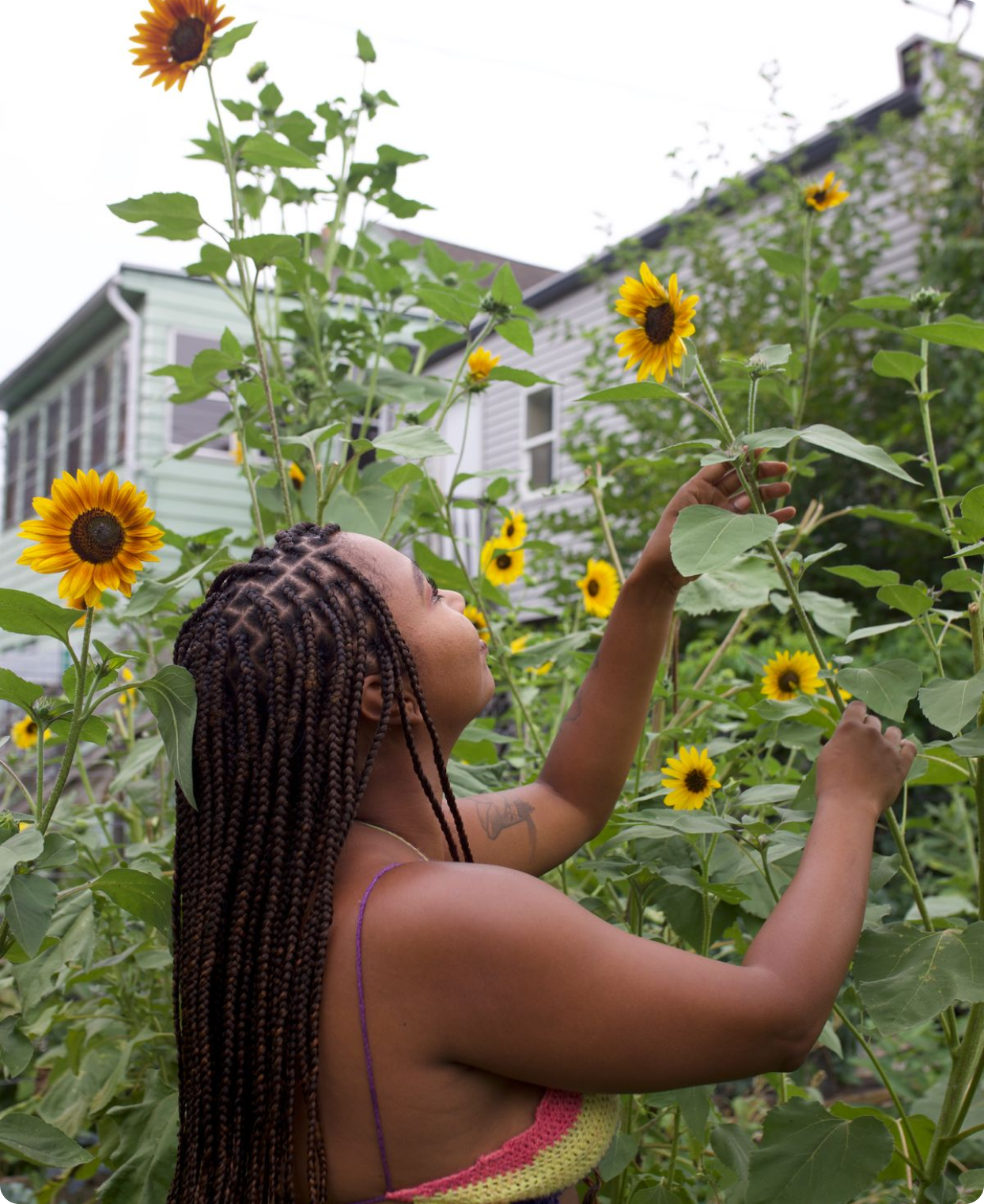 Along with the initial seeds, dirt, and mulch needed to start the farm, Shanice plans to use further donations to supply future seasons of flowers and other business needs like tools, workshop space, and refrigeration. She also dreams of owning her own land someday—a place that builds community by creating a safe space for people to come together.
"I want my farm to provide healing opportunities for my people. I want to create space for Black and Brown healers to hold workshops and build community with people who want to get more time in nature within a safe BIPOC environment," Shanice expresses on her GoFundMe page.
The story of Queenz Cut Flower Farm shows the potential of a community that comes together to help one another—and Shanice plans to pay that help forward with her plans for the future.