"If you could carry around a pocket defibrillator and bring someone back to life, would you do it? Most people would say yes. This is no different."
In his 28 years as a firefighter and paramedic, Luis Garcia responded to thousands of 911 calls for people who had overdosed. After he retired, he learned that the FDA approved a nasal spray called Narcan that literally brings people back from the dead minutes after they stop breathing, with no side effects. Luis knew that this was the way to save his community. So he took the $40k that he'd been saving for a new car and went out and bought 800 doses of the nasal spray-to hand out for.
"This is how we're going to change the opioid crisis. I'm a true believer, and I'm not a true believer in a whole lot."
52-year-old Luis isn't one to sit back and rest easy during retirement. Most hours of the day, you can find him listening to the police scanner on his phone, ready to spring into action when he hears an overdose call from a nearby location. As a civilian, Luis has rushed to the scene to administer his own supply of Narcan and has saved 11 people's lives.
"There is no other drug that literally brings people back from the dead without allergic reaction, addiction potential, overdose potential, or harm if you give it in the wrong scenario. It's mind-boggling. People are coming back just like Lazarus in the Bible."
But somehow, no one knew about this miraculous nasal spray. And aside from first responders, no one seemed to have it-even though it's available over the counter without a prescription across the US. Luis decided to change that.
After Narcan became FDA-approved in January 2017, Luis applied for part of a $65-million grant given to the state of Florida to fund Narcan distribution, public education, and rehabilitation. But for whatever reason, his application was denied.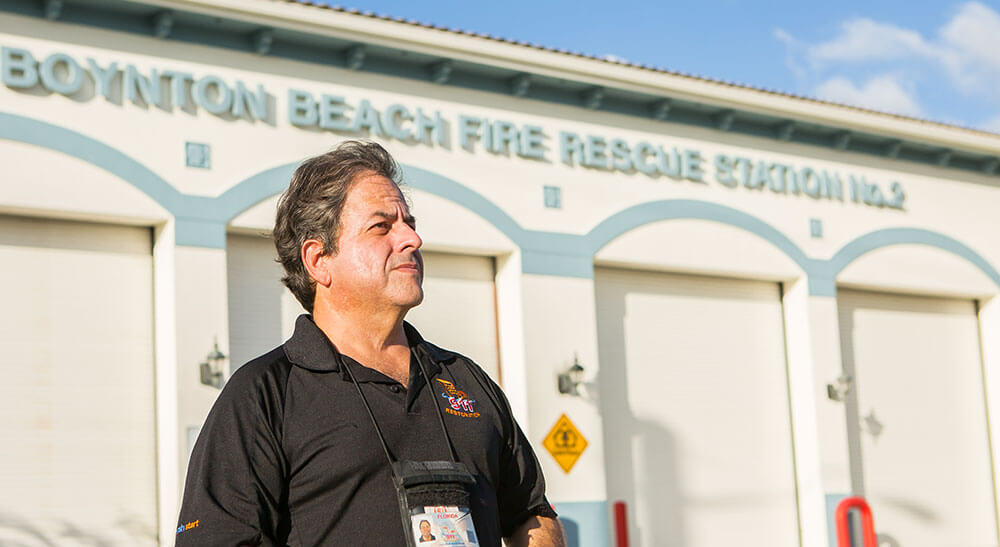 "When I got the notification I was rejected, it hurt," says Luis. "At the time, though, I had almost $40k saved up to buy a luxury SUV. My girlfriend made a remark about the value of a human life, and that triggered something in my head. So I went out and used that money to buy 800 doses of Narcan."
Around the same time, Luis also started a GoFundMe so that he could afford more nasal spray doses, which cost about $50 each.
 To date, he has raised over $2,400.
And in the summer of 2018, Luis hit the ground running. Over the past five months, he has traveled around Florida on his own dime to host 53 awareness classes for the public-and hand out over 1,000 doses of Narcan.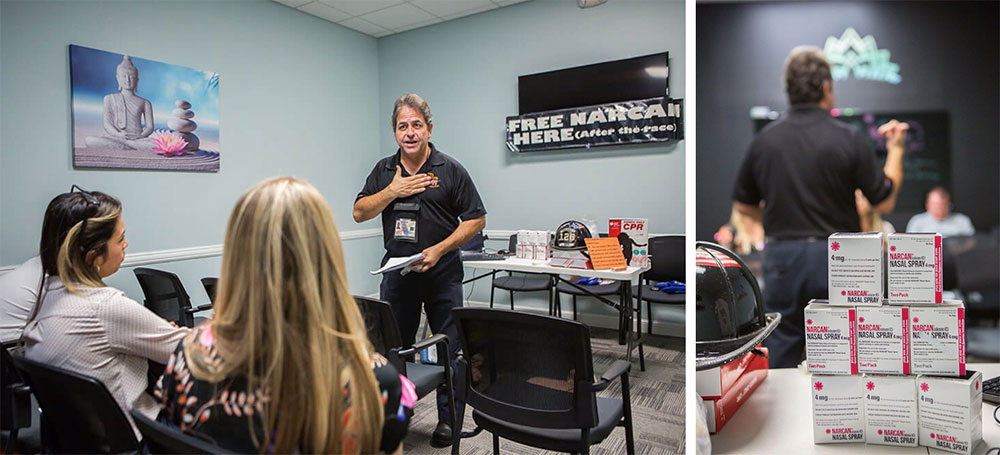 In just a few months' time, 94 of those doses have been administered to help people experiencing an overdose. And all but two of those people lived.
"It doesn't matter what you think about addiction. But do you think every human life is worth at least $50?"
As of this writing, Luis has handed out his last remaining doses of Narcan. To continue his mission-one he hopes to take nationwide-he now relies on donations to 
his GoFundMe
.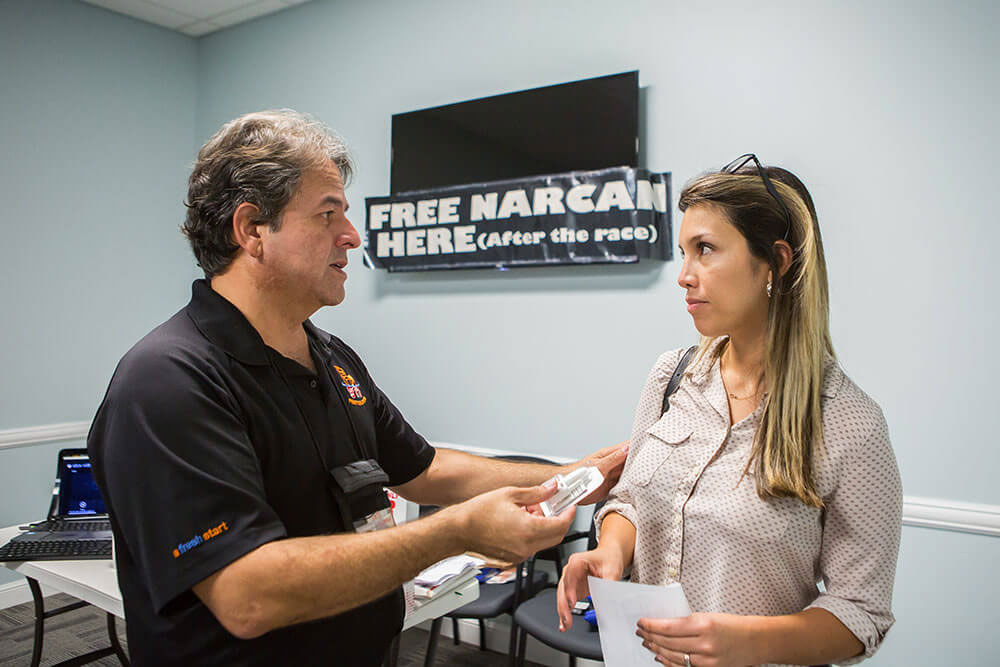 The money he raises will be used to purchase more nasal spray doses that he can hand out for. Luis also hopes to turn his project into a real nonprofit, which would allow him to buy two-packs of Narcan for just $75.
"I've had a couple of nonprofits, churches, and companies help me," says Luis, "but too often, unless people are affected by the disease of addiction, they just don't seem to care. And that stigma becomes their excuse not to save people's lives. But this is a problem that affects all of society. And we have to fix it."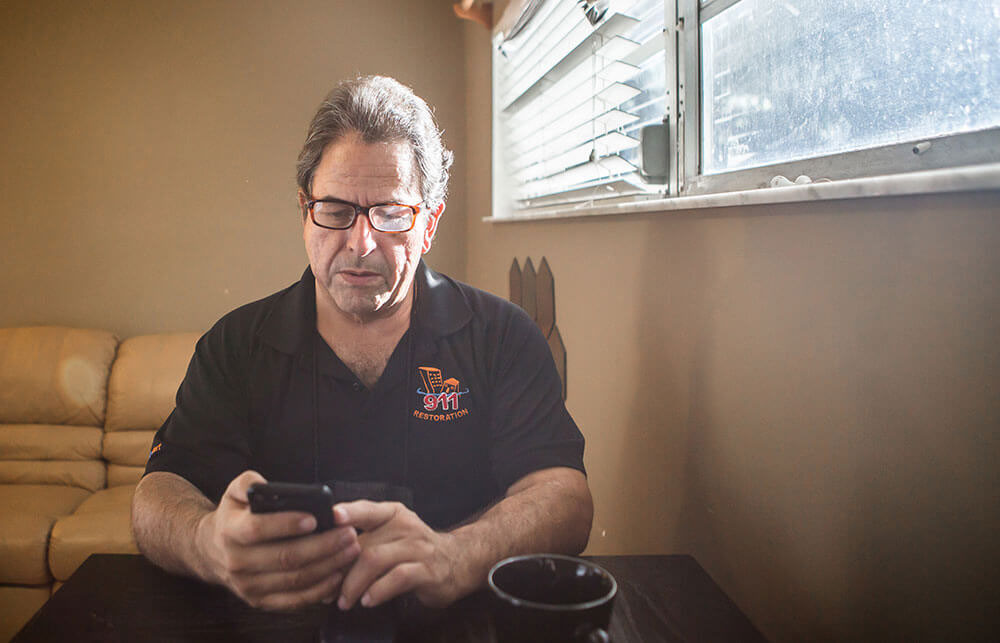 And as Luis waits for more support to come through, you can be sure he won't sit idly by. He will remain on call, one ear to his police scanner, ready to run to the rescue-without judgment, with respect for every human life.