"My motto is: If no one ever told you that they love you today, Ms. Letitia loves you."
Thirty years ago, Letitia Conliffe was living on the streets with her 1-year-old. Eventually, she recovered, but the problems in her community did not. Drugs, broken homes, and hopelessness plagued her town and the children in it. Letitia knew from experience where that path could lead. And she didn't want that fate for anyone else. So she dedicated her life to saving the children of Sulphur Springs.
Letitia doesn't have fond memories of her own childhood.
"My relationship with my mom was not a relationship. She couldn't ever tell me she loved me," she says. "I was told I wasn't gonna be anybody, wasn't going to amount to nothing."
So Letitia lashed out and rebelled. She began running away from home, skipping school, and doing drugs. Eventually, she got pregnant, and her mom threw her out.
Letitia ended up living on the streets with her child. But even so, she swore that she would be a better mother to her own kids. Little did she know just how many kids would one day come to rely on her support…

In 2013, Letitia looked around her community of Sulphur Springs, TX, and saw that not much had changed. Drugs, alcohol, and gangs still ravaged families. Children still went to school hungry and stressed. And they grew up, lashed out, and started the cycle all over again.
Something had to change. So Letitia took matters into her own hands.
On the east side of Sulphur Springs is a playground called Pacific Park. There, Letitia created a makeshift daycare and after-school program for the children in her town. She provided food and a stable, welcoming environment for kids to do homework, play with friends, or simply get a hug.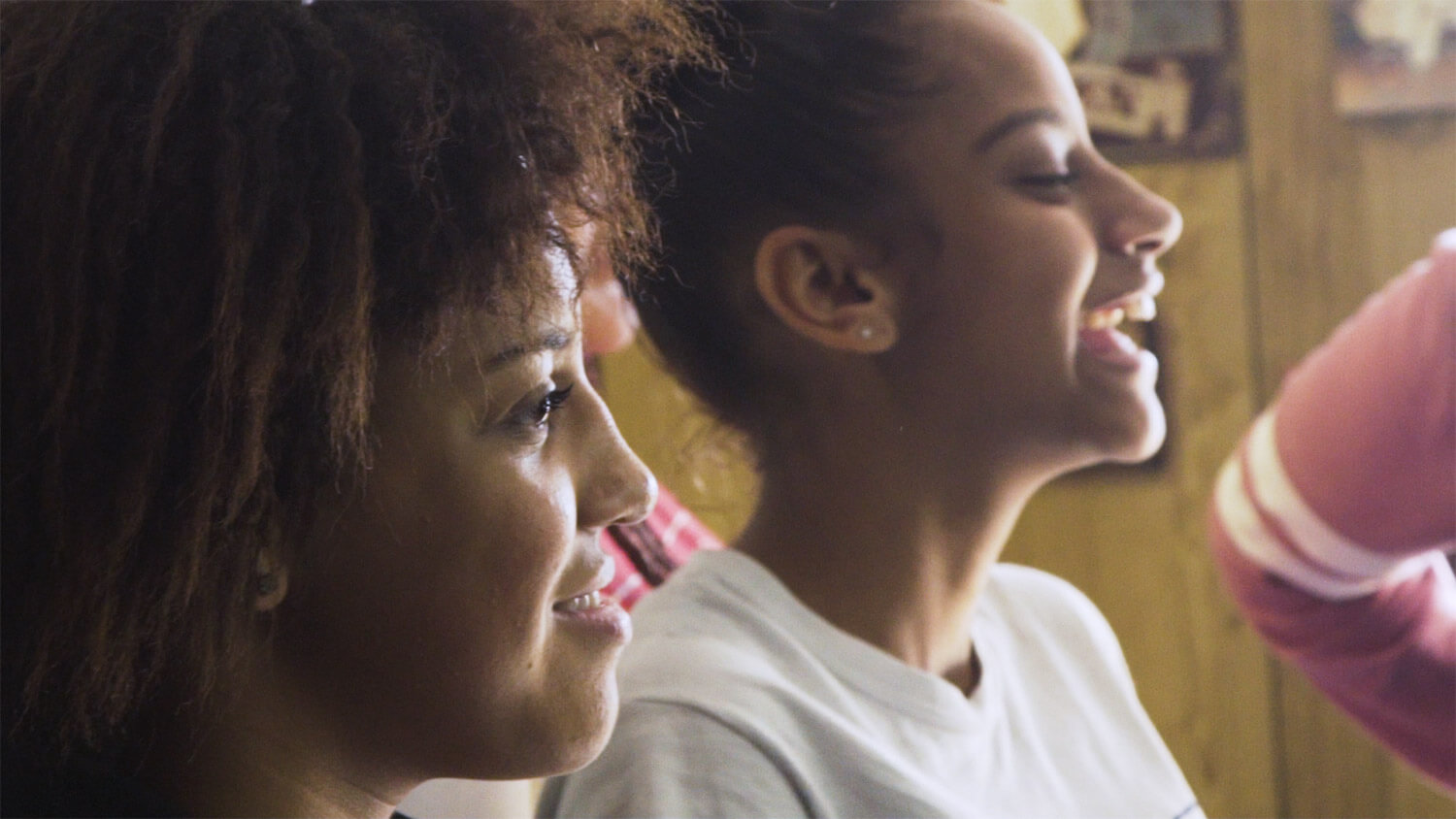 Letitia quickly became known as "the mother of the park." For four years, she ran Lil 4's—named for her four daughters—with money from her own pocket and donations she collected going door to door.
In early 2017, a community member offered Letitia the chance to move Lil 4's into a building for $500 per month. She jumped at the chance to provide a more permanent safe haven for her kids.
With the help of two other women, including her oldest daughter Chastity, Letitia provides a refuge for dozens of kids every day. She picks kids up from their homes in her own car, scours local garage sales for furnishings, and provides a hot meal and hug for every kid who walks through the door.

"I just want to give them a chance in life and let them know, 'Whatever you go through, let Ms. Letitia go through it with you,'" she says.
One day, Lil 4's caught the eye of Marc Maxwell, Sulphur Springs' City Manager.
"From the minute I walked in, you could just feel the love in this building," says Marc. "The stories were heartbreaking, what some of these kids have been through. But when they walk through this door, they're gonna get a hot meal. That may be their last meal of the day—or maybe their only meal of the day.
"They're gonna get told, 'I love you.' I've seen it happen when they come through the door, and they just cannot wait to hug Ms. Letitia."
Marc also saw that Letitia was struggling to keep the lights on, a fact that she hid from the kids. She never wanted them to worry that their daily sanctuary might be in jeopardy.
So Marc started asking around for help and connected with Colleen Hoover, a local author. Colleen had run a successful GoFundMe for another neighbor the year before and knew the difference it could make. 
So she started a GoFundMe for Lil 4's.
In just a month, 
the GoFundMe
 raised over $20,000 to help Lil 4's stay in business through the holidays and provide a Christmas meal and presents for over 20 families.
If 
the GoFundMe
 raises more money, Letitia hopes to buy a new van to transport kids, pay for repairs to the facility, and bring in guest speakers to show the kids what they can accomplish if they stay on track.
And the kids couldn't be more grateful.

When asked how he feels about Lil 4's, one boy said, "I feel great. My heart just gets bigger and bigger every time I'm here."
Emily, a high school honors student, credits her success to Lil 4's: "Letitia has created a place where there's no judgement, where you can come and be happy no matter how your day was."
Letitia has helped an entire generation stay off the streets and open their hearts and minds. Her love has allowed the kids of Sulphur Springs to love in return. But there's still more work to be done.
"All my life, I felt that I was never gonna amount to anything. But I sit and say, 'Look at me now,'" says Letitia. "But I still have to climb that mountain. It ain't over with yet."
Just $20 feeds every kid at Lil 4's for a day. $300 pays the light bill, and $500 secures their space for another month. To Letitia and the kids of Sulphur Springs, every dollar makes a difference.