"I think I'm the only person in the world that wakes up excited about coming to work. I don't have any children of my own, and here, I'm surrounded by them. It feels like God has put me here for a reason."
"Amazing" is one of Fiona Payet's favourite words. It's also how everyone who has crossed her path would describe her. Fiona is the resident hairdresser at Royal Children's Hospital in Melbourne, but to the families that she helps every day, she is so much more. Since Fiona opened her salon three years ago, she has given more than 700 haircuts to young patients and provided a shoulder to lean on for the many families that pass through the hospital.
Most Melbournians hope never to become familiar with the ins and outs of the Royal Children's Hospital. Fiona is not one of them. She knows that the hospital can be a place of optimism for many of the families that call it home.
A hairdresser by trade, Fiona is also in the business of spreading as much love through the hospital's corridors as she can.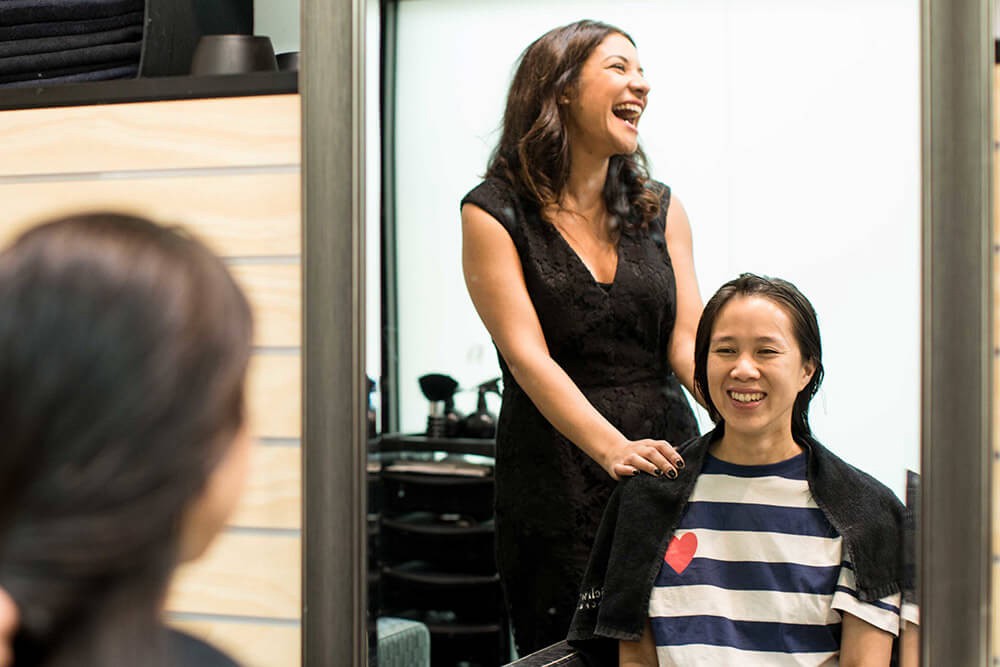 Three years ago, Fiona was given the opportunity to open a hair salon inside the hospital — and she hasn't looked back since. Working inside the hospital introduced Fiona to the myriad challenges that the hospital's patients and their families face on a day-to-day basis.
Fiona's very first customer was a paraplegic boy, whose mother wheeled him into the salon in his bed. As she spoke to the boy and his mother, Fiona was given her first introduction to the reality that this boy — and many children like him — faced everyday within the walls of the hospital. From that moment forward, Fiona knew that she couldn't charge these patients for a haircut.
She quickly learned that at the Royal Children's Hospital, a trim is never just a trim. From cutting the hair of a child going through chemotherapy to providing comfort to a distraught parent, Fiona goes above and beyond to bring lightness into each child's hospital stay.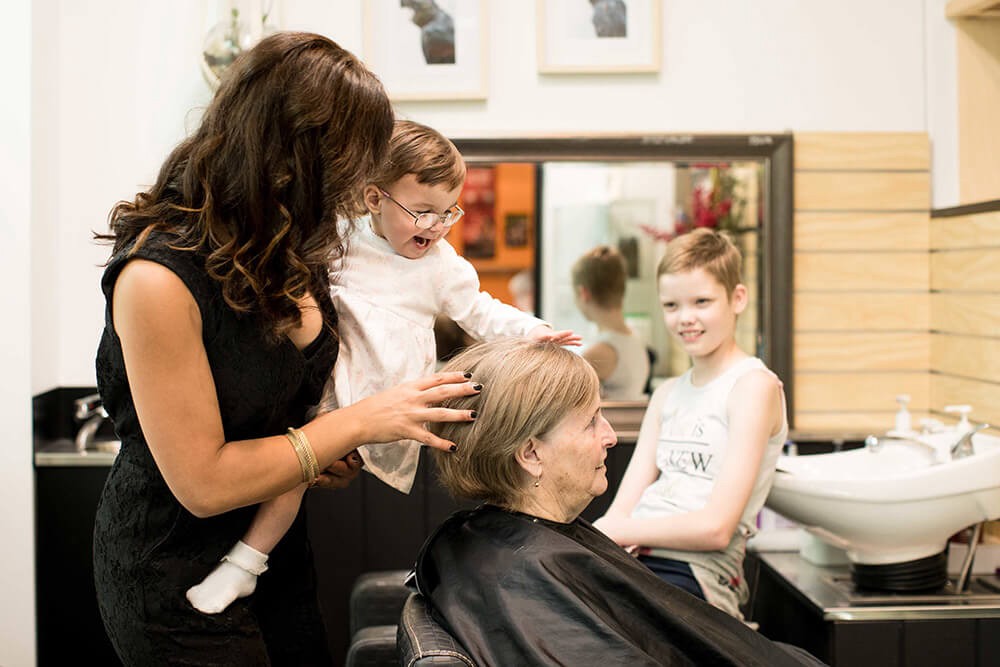 So when her salon's landlord made the fateful decision to close up shop in 2017, Fiona knew what she had to do. Without hesitation, she signed the lease for a much smaller salon space just across the way from her old one so that she could continue serving families.
And just like that, Salon Royale — more affectionately known as Fiona's "Love Shack" — was born again.
Now, Fiona is a one-woman show. She has no staff to help her with daily appointments or mind the salon while she heads up to the hospital wards to give haircuts to the children who are unable to leave their beds.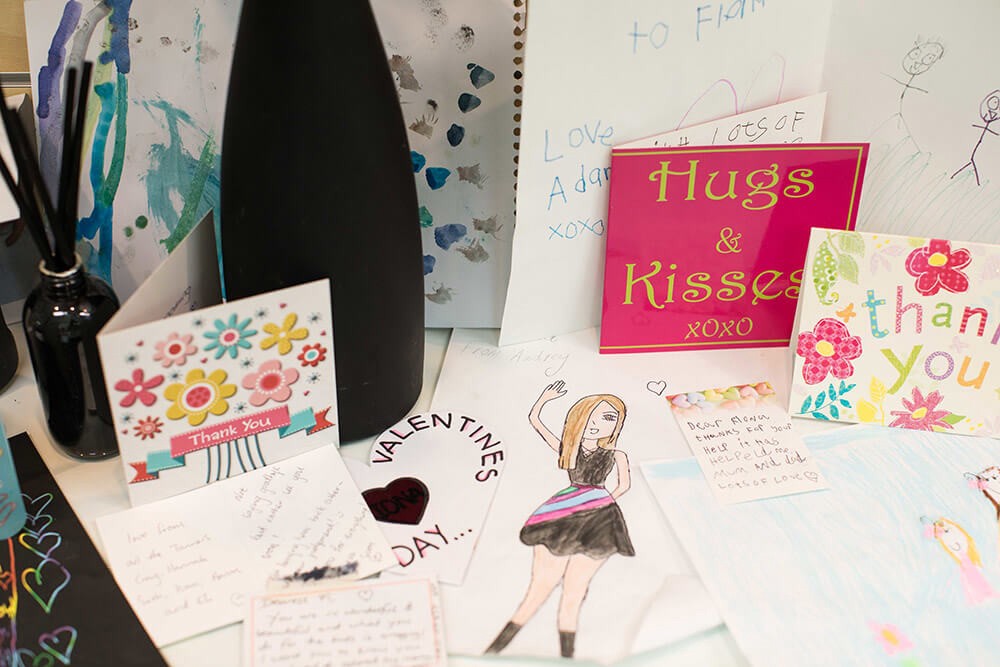 On even the quietest days, Salon Royale is a hub of activity. But it's hard work for Fiona, who juggles regular salon appointments with special haircuts up in the hospital wards. She is always on call and ready to give a haircut to a child in need. Running a small business is no easy feat, and unfortunately, her kindness alone doesn't pay the rent.
By October 2017, Fiona was facing the very real possibility of closing Salon Royale's doors — permanently.
She hadn't confided in anyone about the salon's struggles until Kelly Eng, a local resident, walked in and enquired about booking a haircut. The two got to talking, and Kelly — a self-described "nosey parker" — quickly had Fiona sharing the details of her work.
"I could see that Fiona does so much more than provide a great haircut," says Kelly. "Her presence at the hospital is a constant, and her little salon is a place for people to drop in and say hello. Many parents are on their own there for weeks or months and come from afar so do not have support around them. To have a friendly face there who is willing to listen and provide comfort at a time when you need it most is so important."
Knowing that Fiona would never ask for help with the business's expenses, Kelly resolved to help her in any way that she could.
That week, she started a GoFundMe.
With the help of donors, the GoFundMe's first goal — $17,500 to keep Salon Royale's doors open in 2018 — was met in less than two weeks.
"I was extremely hopeful that the campaign would go well, but you can never guarantee it. I was surprised at how fast it moved," says Kelly. "To be able to put my skills to good use and keep a small and important business afloat is extremely rewarding."
Kelly hopes that the GoFundMe will also provide Fiona more stability so that she can stay where she is for as long as possible.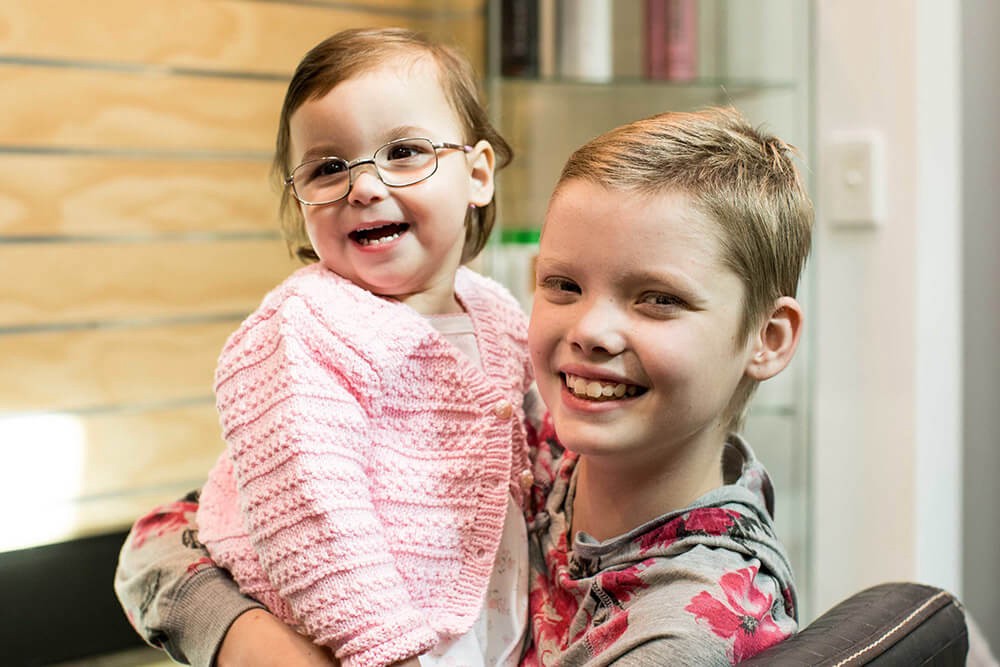 Since Kelly shared Fiona's story, there has been an outpouring of support for Salon Royale and many families have shared their own stories about Fiona. One story, Kelly says, truly highlights how Fiona stays with families through the whole journey, no matter how dark and difficult it gets.
Kerry, a mother whose son Rhys was a patient at the RCHM, said: "Fiona is a godsend at the hospital. The salon was a hideaway from all the stress, somewhere to have a break…Fiona shaved Rhys' head during chemo, gave him his first post-chemo haircut, pampered my daughter, cut my husband's hair for a job interview when Rhys was in ICU, and came to my boy's funeral. This woman is selfless, kind, and has a huge impact on families."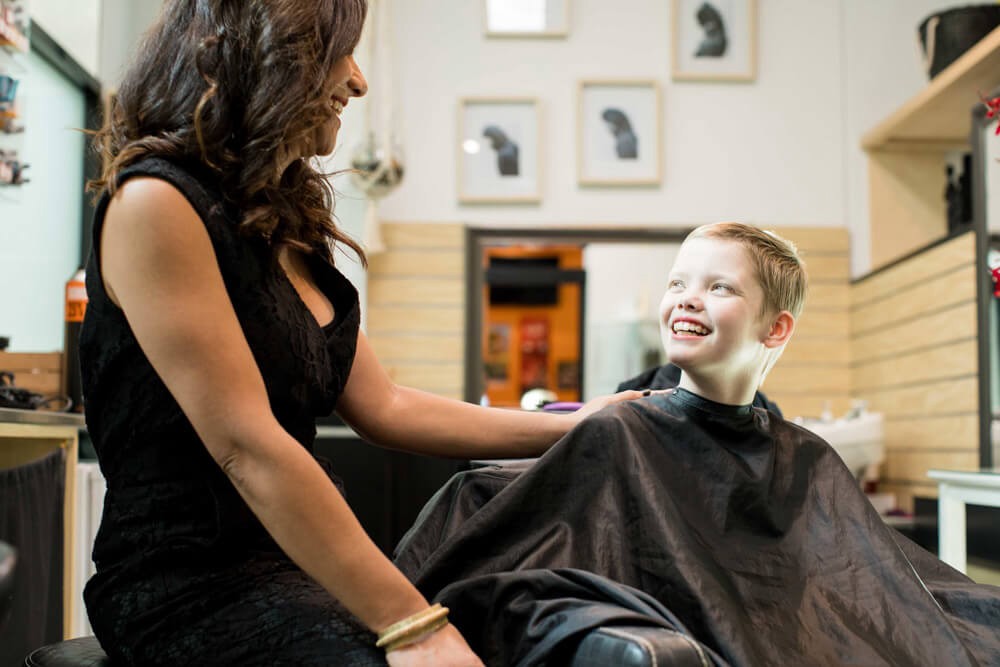 While Salon Royale will stay open for now, Fiona knows that there is still much more work to be done if the salon is to remain profitable and keep its doors open in the future:
"It's an amazing feeling to know that the doors aren't going to shut and that there will be a salon here for the families. I'm hoping that as the salon gets busier, I'll be able to afford to put someone else on so that when I go up to the wards, I won't need to close the salon."
Just $25 — the cost of a child's haircut — keeps Fiona and Salon Royale where they're needed the most, beside the families and children that call Melbourne's Royal Children's Hospital home.