Over 38.3 million people in the United States live in food-insecure households. To Chloe Moore, the solution runs just as deep as the roots of the problem. Despite not owning land herself, she works with fellow farmers at Southside Community Farm in Asheville, North Carolina, to provide fresh produce to Southside—a historically Black neighborhood that struggles with food insecurity. With the help of the community, Chloe and her team are creating programs that help the neighborhood thrive through a collaborative route to food justice.
---
Chloe Moore started working at the Southside Community Farm in Asheville, North Carolina in 2021.
"There's a lot of gentrification that's making access to land ownership very expensive," Chloe, who identifies as a landless Black farmer, says. "It's really common for farmers of color to have economic barriers that prevent us from owning farmland."
Southside is a historically Black neighborhood that is currently home to about 50% of Asheville's public housing. Chloe describes Southside's lack of access to fresh food as food apartheid—a term popularized by renowned urban farmer Karen Washington to describe a lack of grocery stores and other healthy food options in non-white and/or low-income communities.
"Southside is systematically denied access to healthy food options," Chloe explains. "There are no grocery stores in the neighborhood. We have segregated food systems—places that have an abundance of healthy food options right next to places that have systematically been denied those same resources."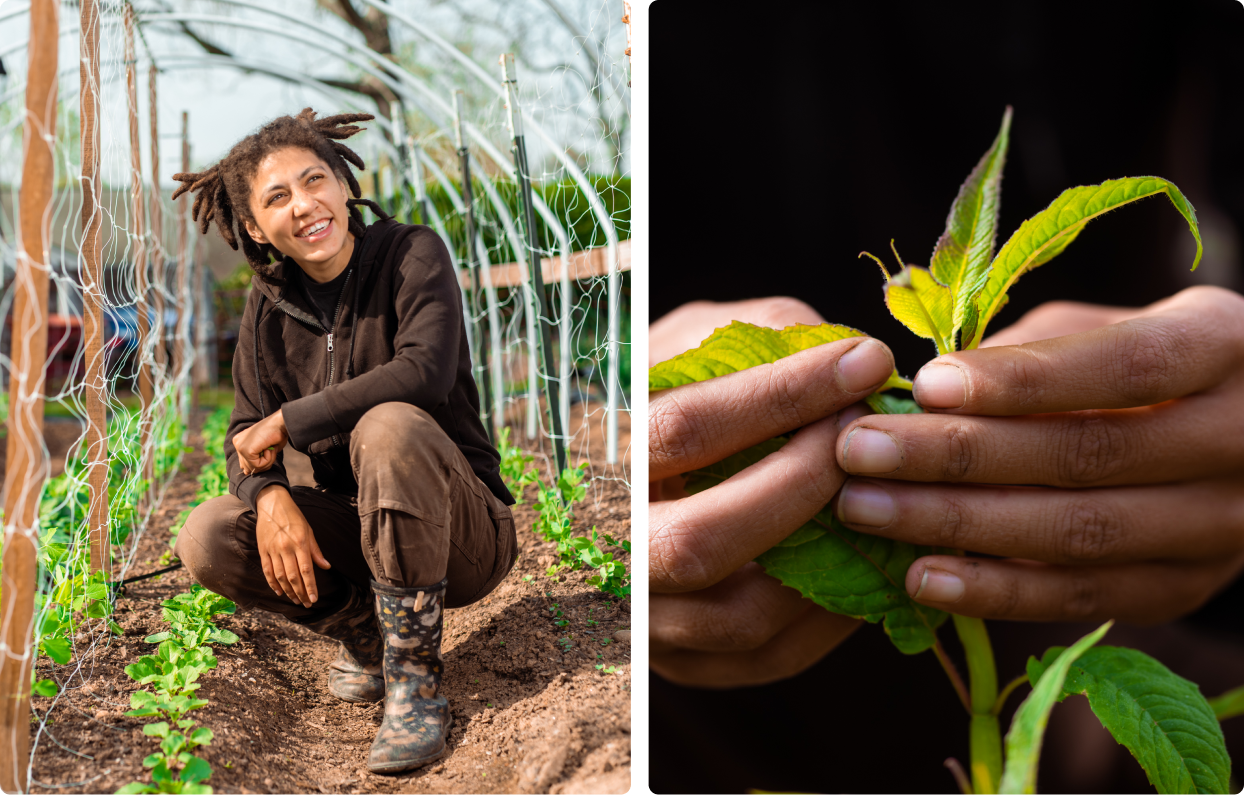 Chloe's desire to turn her passion into a way to help others is what led her to Southside Community Farm. The Black-led community project was started in 2014 by residents of Southside who came together to not only reconnect BIPOC (Black, Indigenous, and people of color) communities with land and healthy food, but also to create a space that promotes education, healing, and community—even for people who don't know how to garden. The Southside Community Farm also hosts a farmers market that includes a variety of BIPOC vendors.
With leaders like Chloe, the farm is now gathering support to add services like the Southside Grocery Program, which would provide free-of-charge pantries and refrigerators by collaborating with other local farmers—especially BIPOC farmers.
"As a Black farmer, I feel like it's really important for us to feed ourselves—to have joy and change the narrative around agriculture in our communities," Chloe shares.
The Southside Farm team is always looking for ways to get more fresh food into the community. To do this, they want to start a mobile farmers market that brings produce and other fresh groceries directly to where people live.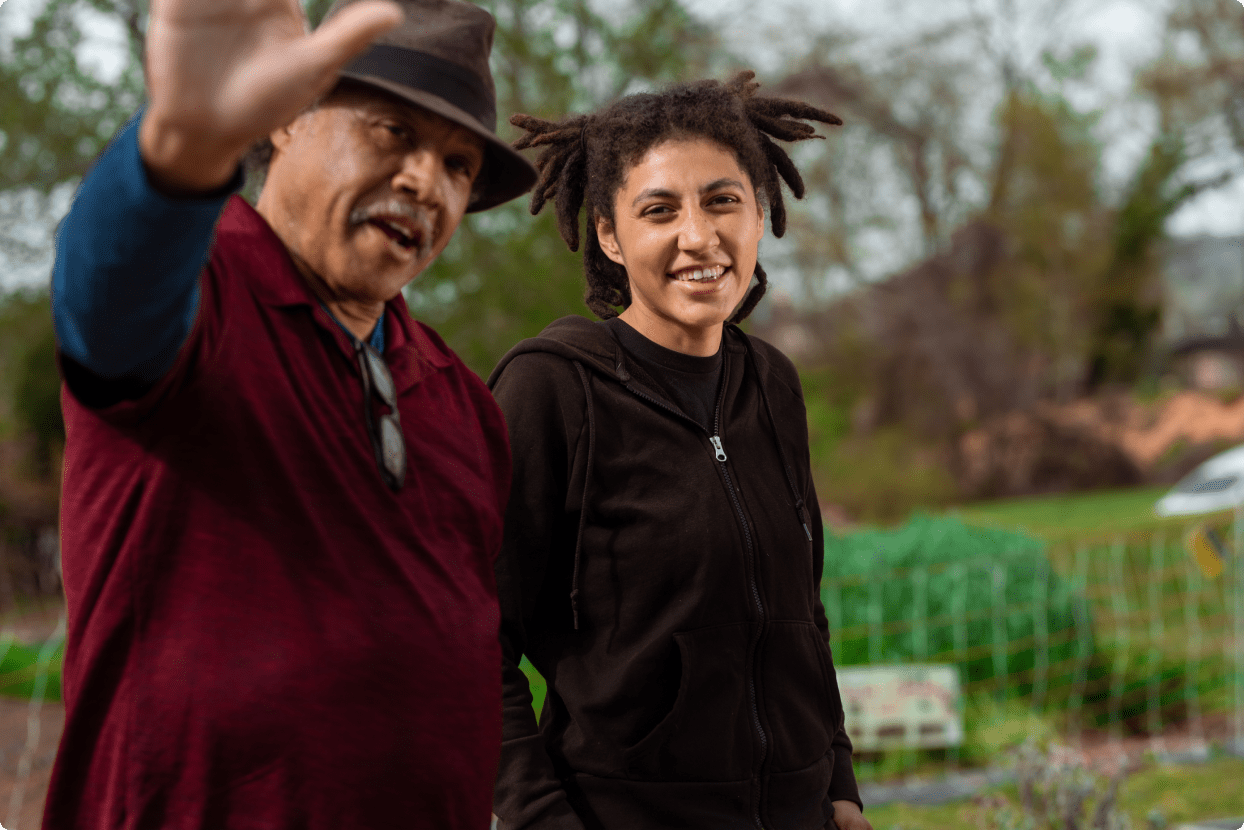 "That's really a dream of ours," Chloe says of the idea. "It's going to take us a lot to get there. But our community is making it possible."
Since a lot of the farm's funding is generated by grants that aren't easy to come by, Chloe and her team decided to start a GoFundMe to raise the funds needed to sustain the space. She's humbled by the continued support from the community, having raised over $13,000 from more than 170 donors.
"It's one thing to get grant funding and be paid through that. It's another thing to have my community funding me—essentially saying that they believe in me, my team, and our work."