The hate and systemic racism that is woven into the fabric of America isn't easily unraveled, but Karida Collins is busy helping craft a new narrative in Baltimore through passion, creativity, and—lots and lots of yarn. Sixteen years after picking up her first pair of knitting needles, Karida has raised tens of thousands of dollars for social justice organizations through the sales of her beautiful hand-dyed fibers. Now, in the wake of George Floyd's death, she is fighting for justice and equality for the Black community through a new initiative.
The story of the NFC Momentum Fund from Karida's interview on GoFundMe's podcast, True Stories of Good People:
After she completed graduate school, Karida imagined she would become an attorney, or go on to earn her PhD. She never envisioned a future that included using her hands to dye skeins of yarn in every color of the rainbow—but now she can't imagine doing anything else.
Karida was unexpectedly pulled into the world of knitting through an old friend, and she says the first time she tried it, it felt like coming home.
"It felt like it's what my hands should have always been doing," says Karida, "and knitting is all I wanted to do after that."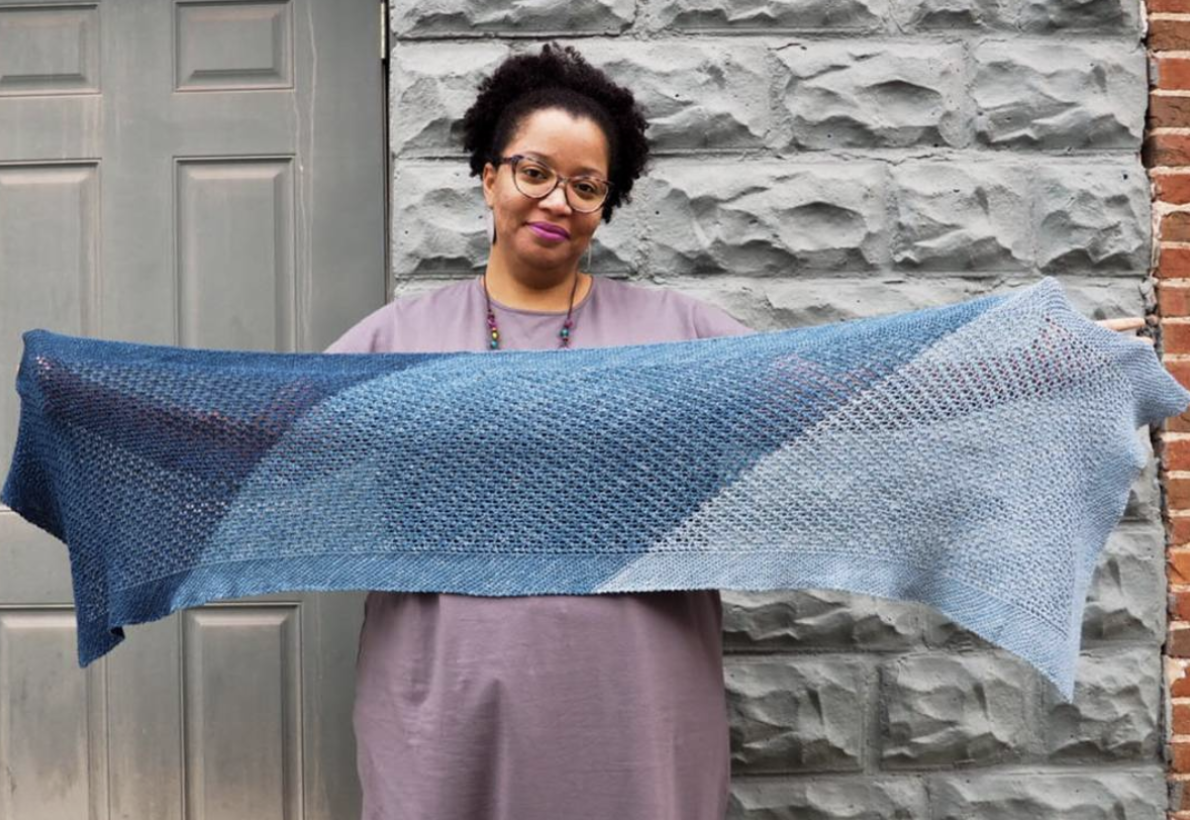 From her newfound passion, Karida created Neighborhood Fiber Co. (NFC), a hand-dyed yarn business in Baltimore that became well-known for its vibrant colors that Karida had learned to make herself. To pay tribute to a city she believes holds so much hidden beauty, she named each beautiful colorway after a different Baltimore neighborhood—Mondawmin, Federal Hill, and Oliver, to name a few.
Karida had been in the yarn business for nine years when Freddie Gray died in police custody in Baltimore. His tragic death made the city feel like a powder keg ready to explode, she says.
"Looking back on it, it seemed so obvious, so inevitable," says Karida. "I felt the frustration and the built up anger from all of these young people with generations of trauma and abuse and police misconduct. It all just bubbled up. And finally, it exploded."
People took to the streets of Baltimore to march and peacefully protest Freddie Gray's death. However, there was also destruction that caused an estimated $9 million in damages to businesses in a city already battling high unemployment and crime.
"There were lots of people who felt like we were just a city of animals that should be left to burn. They didn't see our humanity," she says. "But I put out a public request to rebuild the city, and it meant I was asking people to see the city as something worth saving."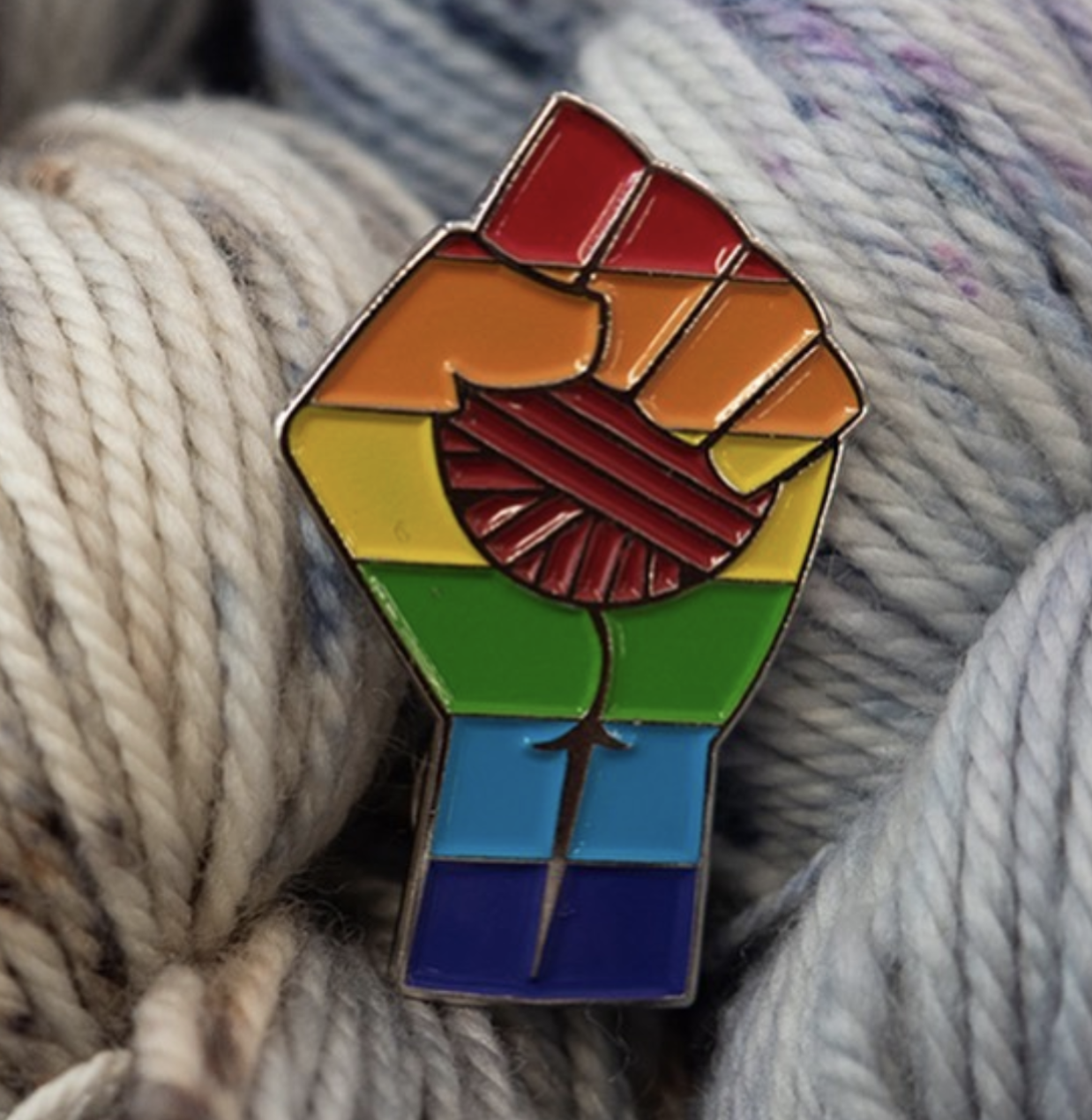 That public request came in the form of an initiative Karida named Color for a Cause. The project was a way to use her skills and creativity in the fiber community to bolster support for a city she believed in. Karida created a periwinkle dye she named Sandtown-Winchester after Freddie Gray's neighborhood, and put the word out in her newsletter that the shade would be available in any of their yarn bases. Most importantly? She would donate every penny from the sales of the Sandtown-Winchester hue to rebuilding efforts throughout the city of Baltimore.
The support Karida received was incredible. She was able to donate over $10,000 to those in need through the Fund for Rebuilding Baltimore—and she was just getting started. Since 2015, her business has donated more than $30,000 to a range of social justice causes.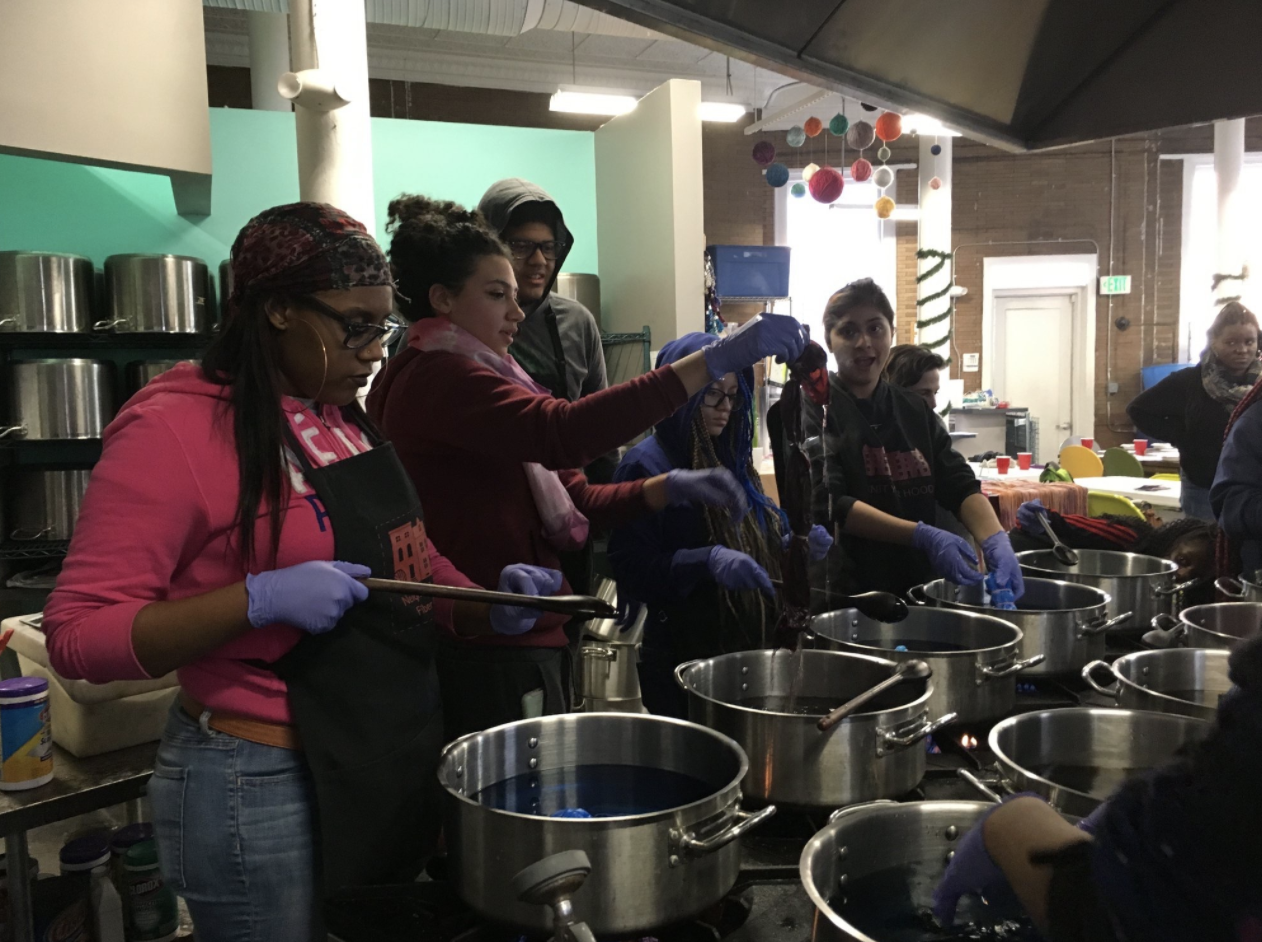 History repeated itself on May 25, 2020 when George Floyd died in police custody in Minneapolis, and Karida remembers feeling the familiar sadness and exhaustion when hearing the news. She had little hope that the criminal justice system would do its job. She worried about the safety of the two Black boys she is raising at home.
But the unexpected happened this time: The outrage of millions of Americans across the country was deafening, and demands for justice and equality could not be silenced.
"There was a new awareness of the discrimination that people of color face, and the danger of being Black in the police state that we live in," Karida says. "People were definitely wanting to put their money where their mouth is."
To answer that need, she created the NFC Momentum Fund, a donor-advised charitable fund through the Baltimore Community Foundation. Karida set a goal of $10,000 to donate to organizations working for justice, empowerment, and equality—specifically those helping Black Lives Matter protesters. In just 24 hours, she raised $25,000.
Karida says the fund is focused on helping smaller organizations that might not be able to secure grants. With money she raised even before the NFC Momentum Fund was created, she was able to grant $10,000 to Everytown for Gun Safety, which allowed them to hire an extra staff member, as well as support an organization that's fighting food insecurity during COVID-19. Her ultimate goal is to eventually create her own nonprofit focused on social justice.
"The fact that I've been able to get by this long with people just buying yarn and giving me money so that I can donate to causes we collectively believe in is amazing to me," says Karida.
She recalls an elderly, long-time customer who once mailed her a check with instructions to give the money to a person or cause most in need.
"This nice lady was living off of her social security checks but this was something she was willing to do," says Karida. "One person can make a difference. And sometimes the way that you make a difference is by just opening your mouth and talking to people. You never know who around you is feeling the same way, and being able to connect with them allows you to amplify your momentum."
Learn how you can support Karida's mission.
Special thanks to Karida for her voice and all of her incredible work.