We've all heard the saying that dogs are man's best friend, but the P.A.W.S. Project Reunion took that saying and completely flipped it on its head. Dogs are so much more than just a best friend. They are a part of the family, a reason to smile, and a glimmer of hope during the darkest of times.
My name is Lili, and I'm an Engagement Specialist at GoFundMe. I have the honor of working behind the screens with some of the world's most impactful fundraiser organizers. Every once in a while, I get to take to the streets to interact with inspiring people and the causes and missions they care most about. Here's a story from one such day.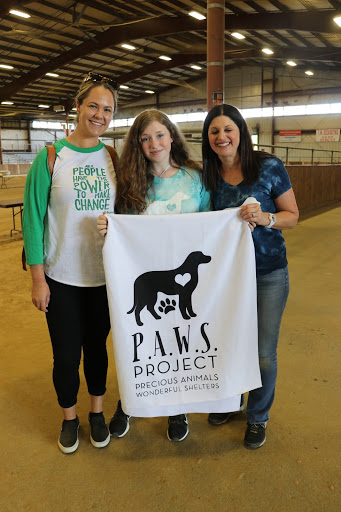 The Wogan family are no strangers to lending a hand when they see a need. When Molly Wogan was just 9 years old, the family adopted their first dog, Riley. Just three years later, Molly found herself volunteering at the local animal shelter and bringing home Gracie, another dog in need, and one whom she had quickly fallen in love with. The Wogan family realized that while they may not be able to personally home all of these wonderful dogs in need, they were going to do something about it.
In 2016, the P.A.W.S. Project was born and over the last four years, Molly and her family have helped rescue and re-home over 430 dogs all over the East Coast. I've had the pleasure of working with the P.A.W.S. team since June 2018 when Molly was recognized as a GoFundMe Kid Hero. Since then, I've grown to know this wonderful family and have gotten to follow along as they prepped for their biggest event to date, the P.A.W.S. Project Reunion.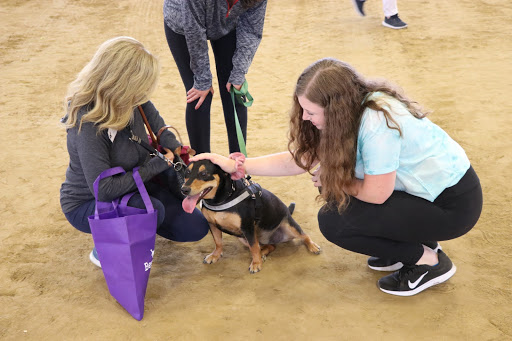 The mission of the reunion was simple: to reunite dogs with others from their litters, to establish connections within the rescue world, and to remind everyone just how special it is to own a rescue dog. Most importantly, Molly wanted to give back to those who helped her family find Riley and Gracie, the dogs who have brought so much joy to their lives.
Nearly 400 people and over 130 dogs attended the first annual P.A.W.S. Project reunion in Topsfield, Massachusetts. Families traveled from near and far to take part in the event and each were greeted by Mindy, Molly, and tons of other dog-loving folks. Rescues, shelters, and other animal organizations were onsite to share resources and raise more awareness for the importance of adoption. An agility demonstration, visits from the local Sheriff, a puppy kissing booth (yes, a puppy kissing booth!), and litter reunions were just a few of the amazing activities the P.A.W.S. Project arranged for attendees.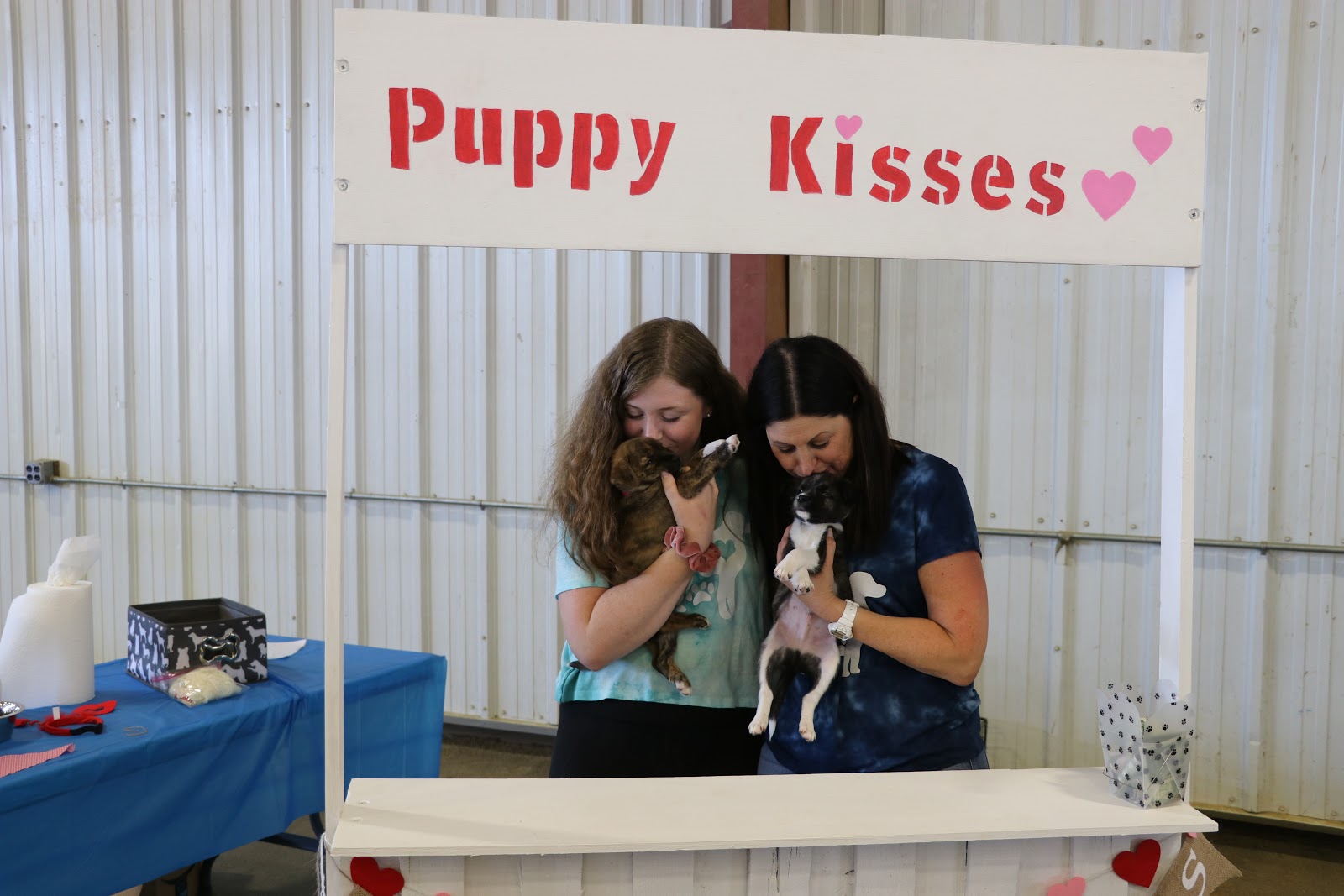 I was blown away that Mindy and Molly were able to recognize nearly every dog that walked through the doors, no matter how much they had grown and changed since they were rescued. When I chatted with Molly after the event, she couldn't stop gushing about how great it was to see how far some of the dogs had come. Many of the pups were rescued in incredibly rough shape and through the rescue and rehoming process, have recovered beautifully and grown into wonderful, loving pets. The smiles on the faces of the owners and the yips and squeals from the pups were a clear indication of just how important this type of work is and will continue to be.
With dreams of opening her own shelter one day, Molly is showing no signs of slowing down and will continue to help as many dogs as possible. At only 15 years old, it's clear that Molly has a bright future ahead of her and will impact the lives of many humans and dogs alike!
Click here to support the continued efforts of the P.A.W.S. Project.