When Claudia Wheeler found out how much food was being wasted by grocery stores, she saw a big opportunity to help her community.
The United States generates around 40 billion tons of food waste every year, according to the FDA. That's roughly 30-40% of the entire US food supply.
"That's more than any other country in the world," the United States Navy veteran and public school teacher tells us. "And that in itself should make anyone who hears that number want to do something within the community."
That's exactly what Claudia did 14 years ago. She began with food waste by establishing relationships with employees at her local Trader Joe's in Princeton, New Jersey. These relationships enabled her to distribute food that was headed for the trash to members of her church instead. But when the amount of food she was collecting outgrew the needs of the congregation, Claudia decided it was time to step up her efforts.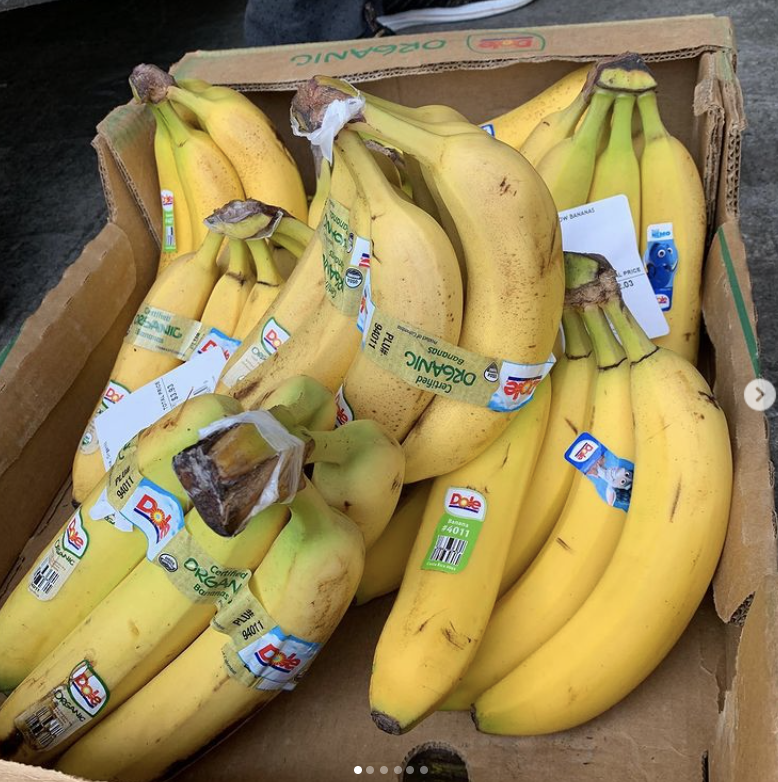 Eventually, Claudia was able to secure relationships with Trader Joe's markets outside of her local area. She also began working with Whole Foods, Wawa, Wegmans, and various bakeries and farms throughout New Jersey.
Every day after work—up to four hours a day, seven days a week—Claudia would drive throughout New Jersey for food rescue pickups. It was a mammoth task that led her to establish the non-profit SALT in December of 2017. The foundation, which is named after the life-preserving qualities of salt, gathers healthy and quality food that would otherwise be thrown away by grocery stores, farms, and other food providers. The organization then distributes the food to homeless shelters, food pantries, soup kitchens, women's shelters, community groups, churches, and community fridges. It also offers food at special events, like drive-thru food pickups.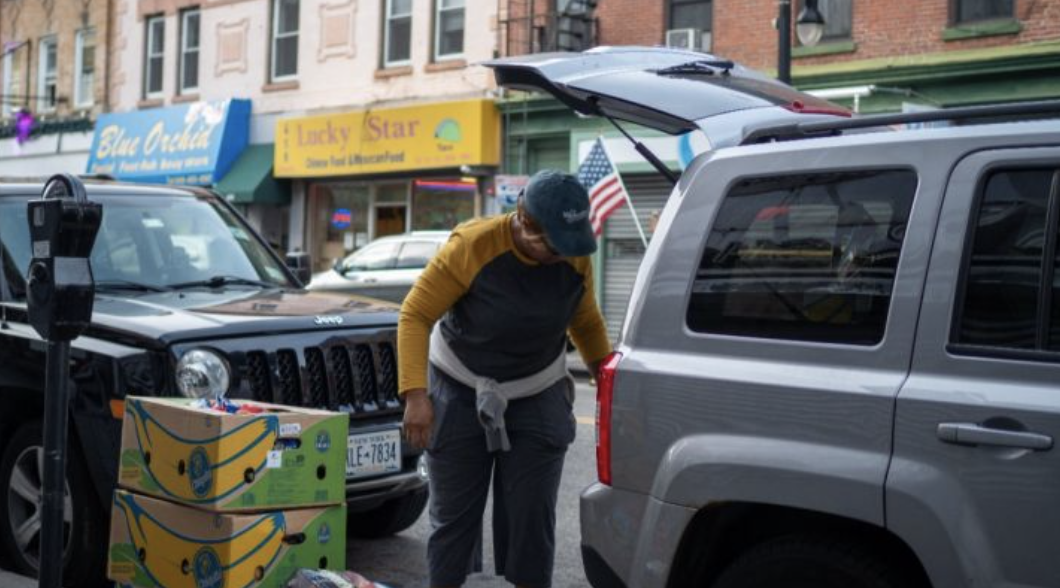 "SALT is an extension of who I am at home and at school," Claudia told NJ.com in April 2020. "I just love helping people. I'm all about being there for strangers in need, the same way I show up for my family and my students."
Claudia's friend Yawa Endara, who works with Solidarity & Mutual Aid Coalition Jersey City, describes the wife and mother of three as "a powerhouse… so full of light, you can feel her heart in any space that you share with her."
Her entire life, Claudia has drawn inspiration from her Antiguan immigrant parents who provided her with the moral compass and resolute selflessness that has infused every aspect of her generous community work.
"We didn't have much food growing up," she said in the April 2020 NJ.com interview. "Times were hard. But whenever we'd have company drop by our home my mom would make sure they ate and were well taken care of. She would gladly give anyone her last.That's something that stayed with me. And since I was a kid, I've always shared with everyone around me. I always want to give back."
Through SALT, and with its many volunteers, Claudia's drive to give back was more necessary than ever during the toughest months of the Covid pandemic.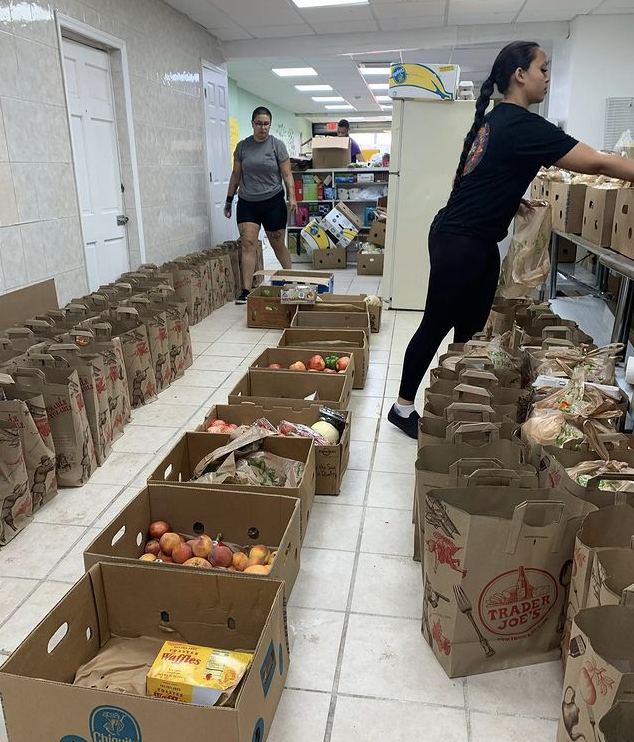 "I think there are people out there who cannot afford to go out and just go into Trader Joe's and get any type of food or get to any type of supermarket," says Claudia.
The pandemic has been a difficult time for many. By rescuing perfectly good food that's at risk of being thrown out every day by grocers and restaurants across the country, Claudia hopes to make it an easier time for those in need.
"It's just a shame to have food go to waste when there's someone out there who can use it," Claudia says.
Since embarking on her mission over 14 years ago, the SALT founder has rescued more than 200,000 pounds of fruit, vegetables, grains, and other non-food items, driving over 132,000 miles to deliver to dozens of organizations and thousands of families.
In May, Claudia's friend Yawa said they eventually realized the rough shape that Claudia's Jeep was in from the weight of transporting urgent necessities to those in need, seven days a week.
"The second week that we came to pick up for a food distro, Miss Claudia shared with us that her car had broken down," says Yawa. "She had spent $7K+ trying to get her car to work, because she had essentially run it to the ground doing pickups every day."
Just as Claudia had helped so many in difficult circumstances, she needed support in her own time of need. After going on a food delivery drive with Claudia, Yawa realized just how much effort went into Claudia's work. That's when the coalition stepped up.
"We said, 'What's an immediate way to get Miss Claudia support, like material support other than volunteering?' So we started a GoFundMe," says Yawa.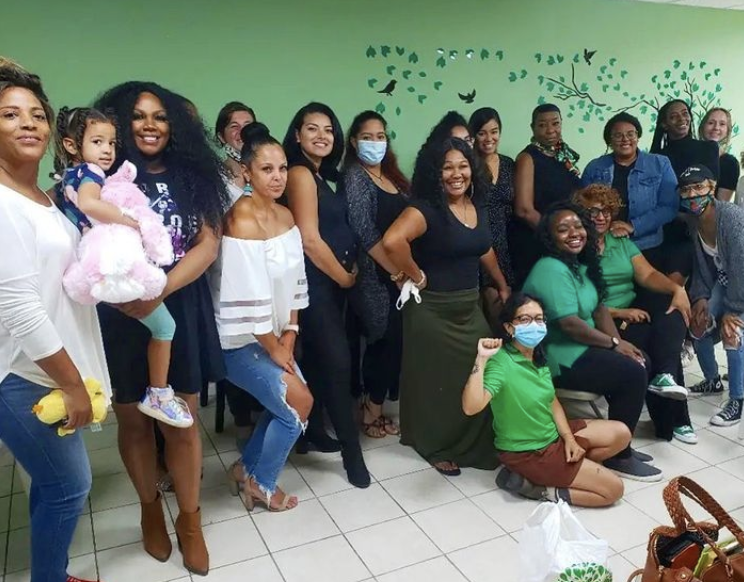 To date, the fundraiser for Claudia and SALT has raised nearly $5,000.
For Claudia, SALT is about more than food, it's a foundation that uplifts people and teaches the world to take care of one another.
"Mutual aid, community involvement, doing things from your heart is all selfless," Claudia asserts. "Food is what unites cultures and communities, and I want SALT to act as the hinge that keeps us together."
To donate to the GoFundMe for Claudia and SALT, visit Help SALT's Claudia Wheeler Get A Cargo Van
Upworthy and GoFundMe are celebrating everyday acts of kindness. Anyone and everyone can do good, and that means you, too! Visit upworthy.com/kindness to join the largest collaboration for human kindness in history and start your own GoFundMe.