In 2017,10-year-old Sir Darius Brown was following the news of Hurricanes Harvey and Irma when he heard a TV reporter mention something especially heartbreaking. In the wake of the hurricanes' destruction, thousands of animals – namely pet dogs and cats – were separated from their owners and transferred to overcrowded animal shelters across the country.
After doing some research, Sir Darius learned that many displaced shelter animals never get adopted, and – even worse – they're often euthanized. As an avid animal-lover, this news devastated Sir Darius, and he knew he wanted to do something to help.
With the guidance of his artistically talented sister Dazhai, Sir Darius came up with a creative and stylish solution to help shelter dogs and cats find their forever homes: he'd make them bow ties.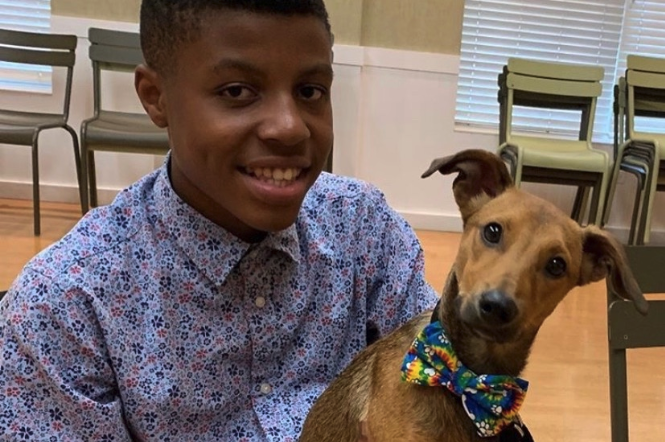 Sir Darius's reasoning was simple. Animals that wear bow ties are adorable, and people love adopting adorable animals. If he could give every shelter dog and cat a bow tie, then they would all find their forever homes.
Equipped with an innovative idea and a powerful mission, Sir Darius got to work crafting handmade bow ties in his mother's living room. After witnessing the success of his first bow tie donation to a local shelter, Sir Darius knew he was on to something big. That's when he decided to start a GoFundMe campaign to expand his mission across state lines.
Today, Sir Darius is the founder and CEO of Beaux and Paws, a pet couture company that specializes in creating unique, handmade bow ties for people and their furry friends. Through his company, Sir Darius has donated countless bow ties to shelters across the country, which has helped hundreds of shelter cats and dogs find loving homes.
Sir Darius has gained national recognition for his work. His story has been featured on CNN, the Today Show, and countless other news programs. He's even captured the attention of former President Barack Obama, who sent Sir Darius a personal letter expressing his gratitude for his public service.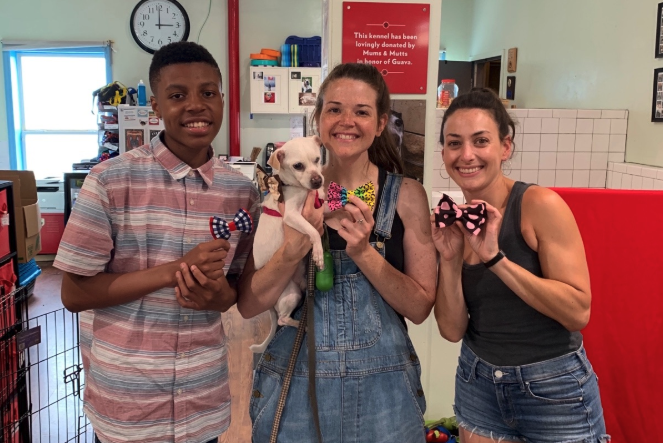 Sir Darius's story is a real-life example of how an ordinary person can do extraordinary things for their community. Listen to Sir Darius's interview on the True Stories of Good People podcast to learn more about his mission to help shelter animals across the country!