In Nevada City, California, Cameron Redford stands in a field looking out at his life's work. He is the new owner of the renamed Black Sierra Honey Company, a long-standing bee farm that has been in the community for over 30 years.
For Cameron, beekeeping isn't just a hobby.
"Beekeeping for me is the answer to my life's calling — to work in harmony with the rhythms of nature while supporting the physical and spiritual wellbeing of my family and communities," says Cameron.
Owning and operating the farm comes naturally to Cameron, but the path to get there wasn't necessarily straightforward. In June of 2020, after working as an employee at the farm for two years, he set an ambitious goal to purchase the apiary— located in the least diverse county in California—and make it a Black-owned business.
Cameron's main goal in purchasing the farm was to provide the Black community with food, medicine, employment, and educational opportunities.
"The history of African Americans and beekeeping is long and deep, and has been one of the victims of the systematic erasure of the contributions of Black farmers from the records of history," he explains. "I believe that there is immense power in the reconnection of this African diasporic insect and the African diasporic peoples in the Americas. I'm grateful for the opportunity to reclaim this relationship and share it with all of my communities."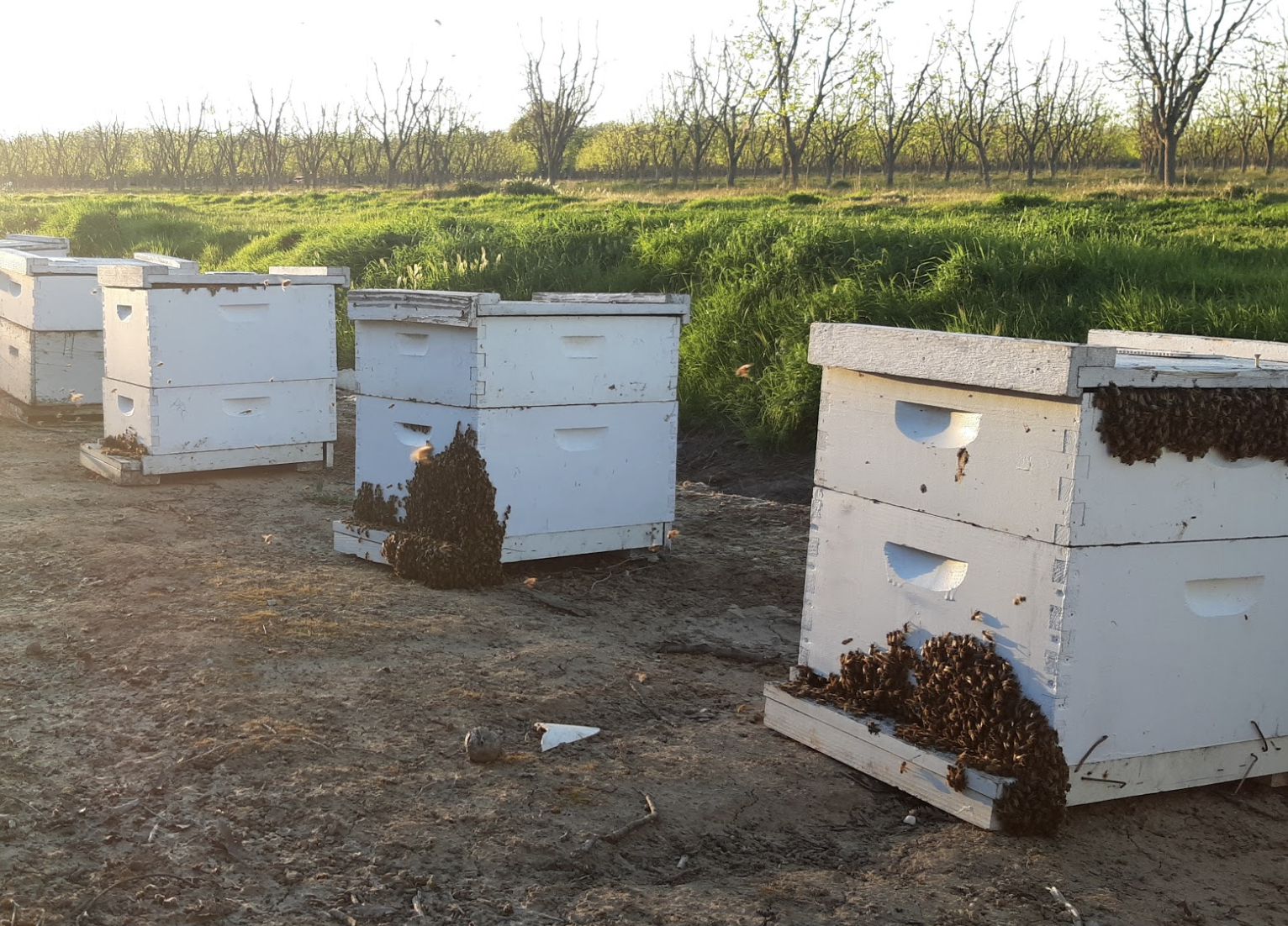 Humble beginnings
Growing up in Florida, Cameron couldn't have imagined that one day he'd end up as the owner of an apiary on the West coast. He started his professional career working in fast food restaurants in Florida and it wasn't until 2018 that he made his way to California for the promise of a new career in agriculture.
He initially took on jobs in cannabis cultivation and nonprofit urban farming before realizing his true passion was in sustainable farming. After seeing a Craigslist ad for a beekeeping job, he jumped at the opportunity to learn the business.
The experience turned out to be much more hands-on than he expected, and he was able to gain lots of valuable experience because the owner trusted his workers to take care of most of the tasks.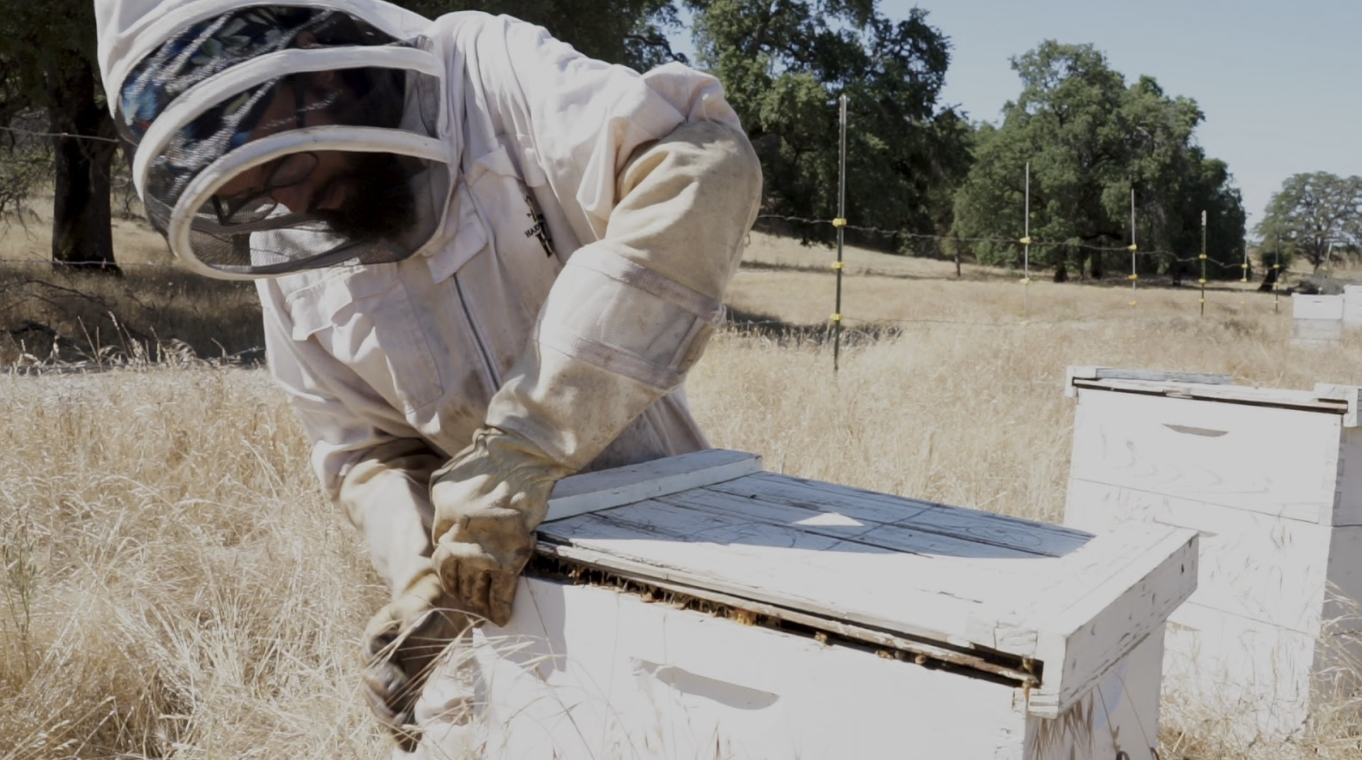 In the first year he worked on the farm, 85% of the bees died and the apiary almost closed. Cameron was let go from his position, but he was rehired again as business operations rebounded. It was then that he began dreaming of purchasing the farm—but first he had to come up with the funds to realize that dream.
Finding sweet success
On June 29, 2020, Cameron launched a GoFundMe with a goal of raising $20,000 to make the farm his own.
He remembers this day as one of the most important of his life. Not only was launching the fundraiser momentous, it was also the day his daughter Oyin was born. He named her after the Yoruba word for honey.
At first, Cameron was unsure of how the community would react to his fundraiser, but those fears quickly subsided after he raised the first $20,000 in just 48 hours.
"It was shocking! It went as well as I could have dreamed," Cameron says. "I assumed we would get to $20,000 in a month, and then it just happened much faster than we could have imagined."
Inspired by the success, he increased the goal to $40,000. The generosity of community members and strangers alike helped Cameron meet this new goal in less than two months.
After acquiring a loan for the remaining amount needed, Cameron signed the paperwork and the business became the Black Sierra Honey Company in early 2021.
Approaching the one-year anniversary of the GoFundMe launch, Cameron often reflects on the challenges of raising a child, while learning the ins and outs of running a successful business.
"It's been a real period of growth, that's for sure," he says. "I couldn't have done anything without help from the community, and now I want to be able to show reciprocity and give back."
The farm today
A typical day on the farm starts before dawn and often ends long after dark. Each day is full of responsibilities and challenges, including tending to the hive and queen, building fences to keep wildlife out, and mitigating disease among the bees.
"We're still trying to break even on profits and get things stabilized in a challenging environment with climate change and the effects that it has on bees," Cameron says.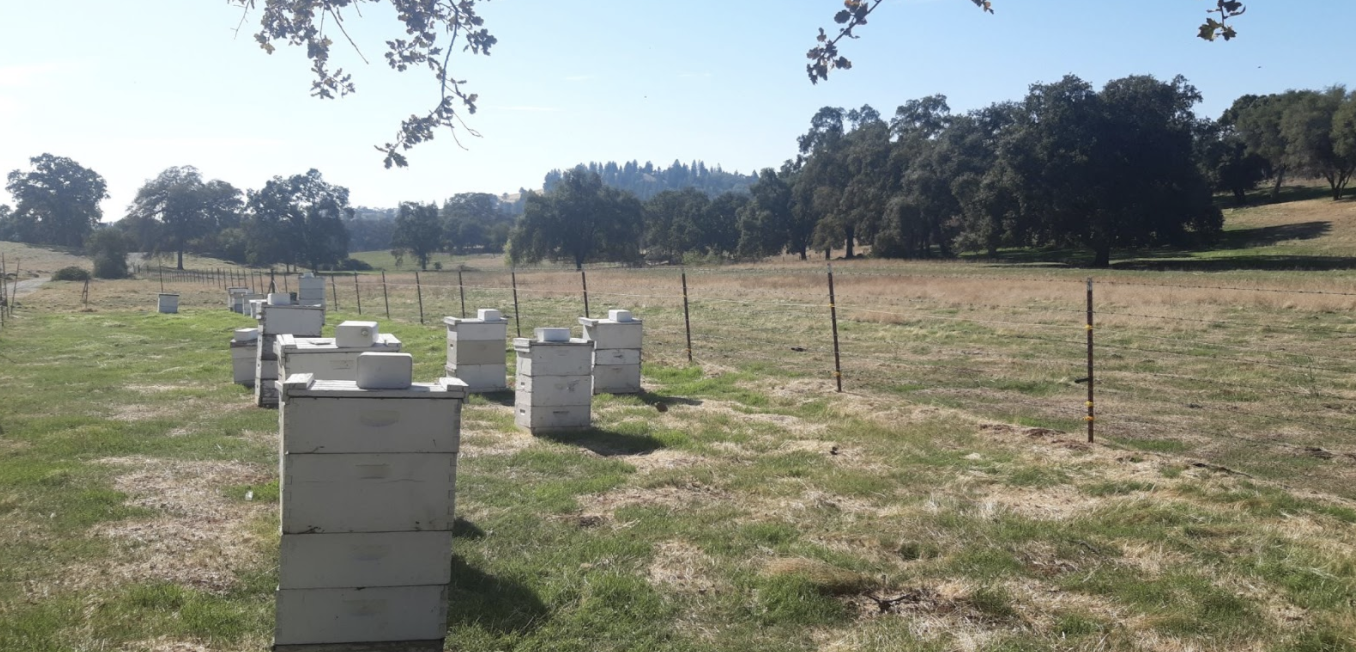 Environmental factors such as droughts have reduced honey production over the past year, but Cameron understands the risks of the beekeeping industry and intends to persevere through them.
He also takes pride in small milestones. As of late May, he started selling honey under the Black Sierra Honey Co. name at the local farmers market and hopes to add in-store retail in the future.
"There's always something to be harvested"
All daily requirements of running the apiary aside, Cameron's ultimate goal is to inspire others.
"The purchase of the farm was the first phase," he explains. "But now we'd like to take the success and build upon it by offering community education and giving back."
He has consistent interest from local residents who offer to volunteer on the farm. His longer term goal is to set up a more formalized and consistent volunteer program for anyone passionate about learning beekeeping.
He also hopes to eventually hire a full-time employee to help with operations so that he can focus on community impact and expansion of the business.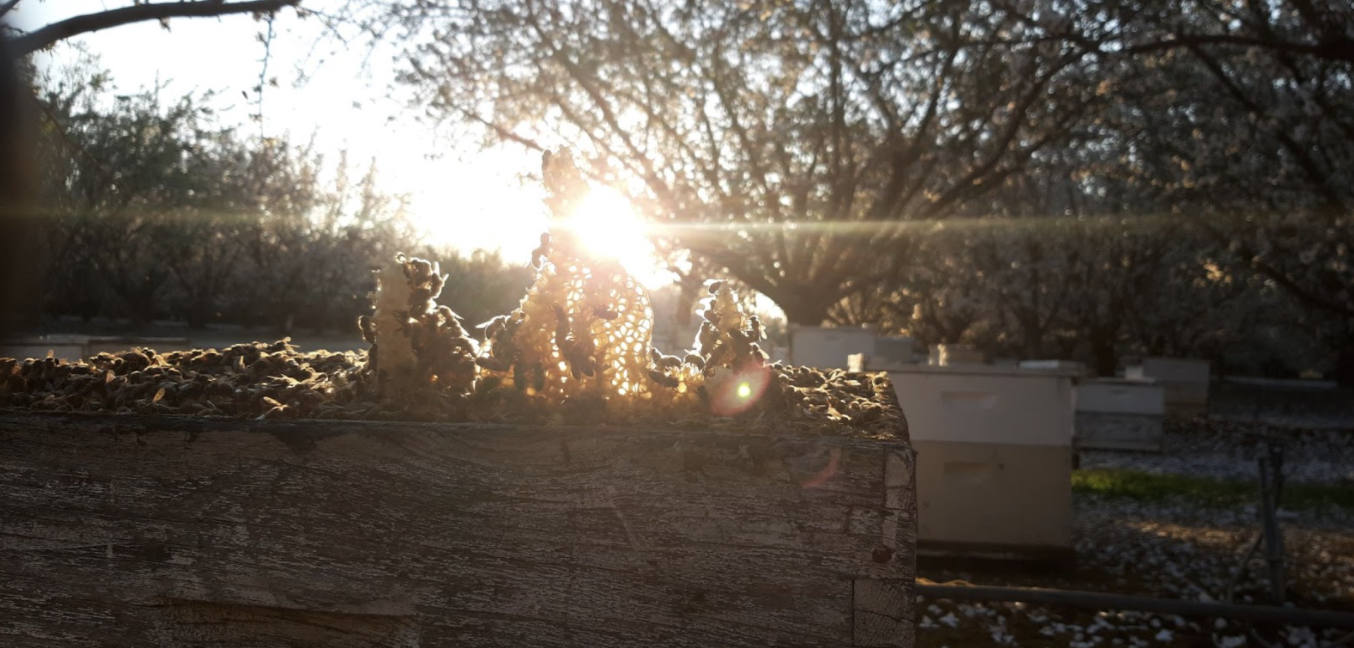 "A particular point of pride I have is that I didn't even go to college and I barely graduated high school," he says. "But despite that, I have always followed what I wanted to do. And I want to show people that things can be really hard but it's important to lean on the power of community."
At the end of the day, Cameron wants to help people realize that they can achieve their goals, regardless of their obstacles.
"Even within existing systems of oppression, we can still manage to pull prizes from the soil," he says. "There's always something to be harvested."
By: Olivia Kealey
---
This is part of the GoFundMe Stories of Impact series, which shines a light on lives that have been transformed by our community's kindness. To read more stories, visit: gofundme.com/heroes