Cheerleading Fundraisers: Ideas & Tips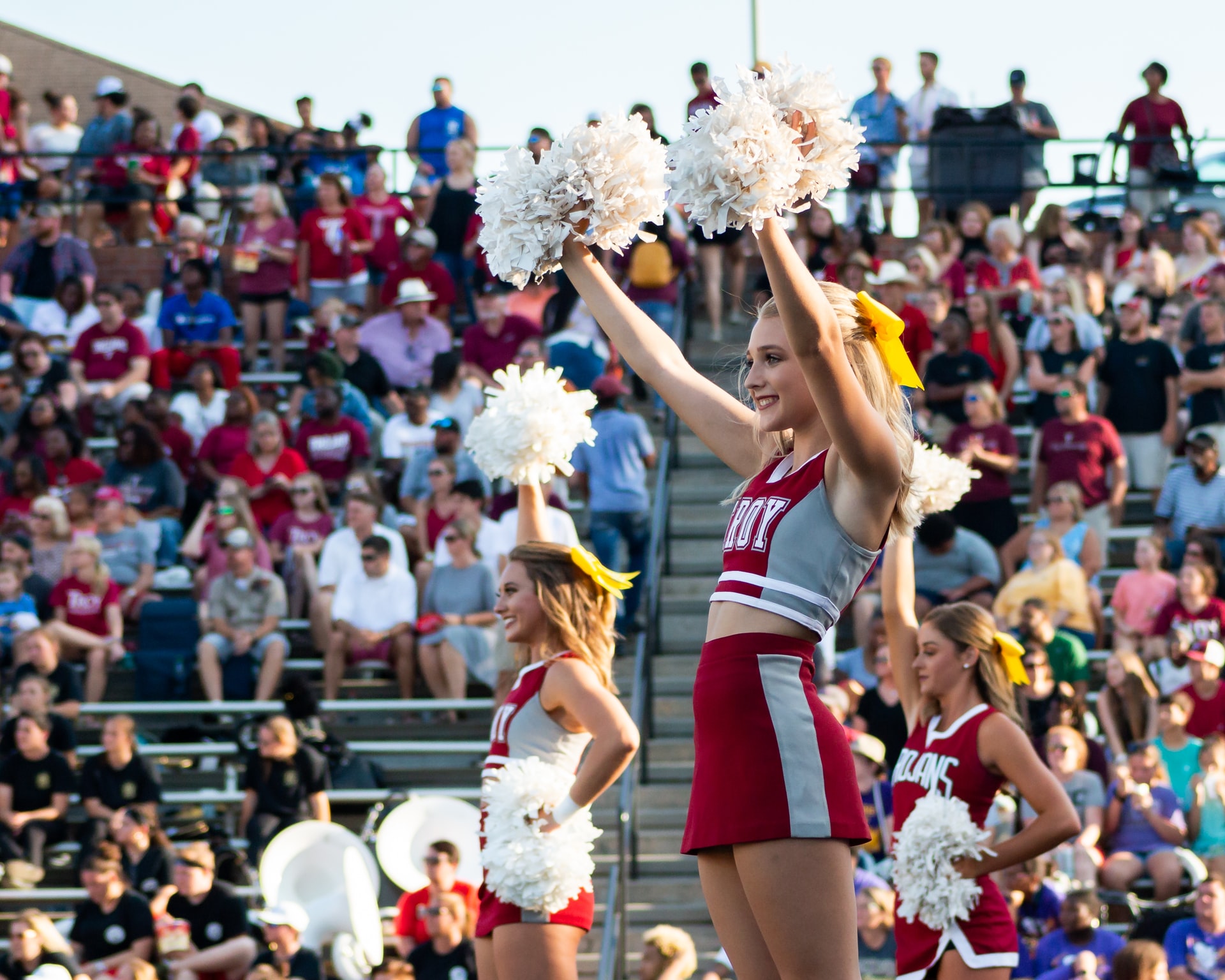 Cheerleading has evolved into a sport of its own, featuring elaborate inspirational cheers and daring movements. That said, cheerleaders are no strangers to fundraising. In addition to raising money for their own team's expenses, they also help with the fundraising actions of the teams they cheer for and support.
Cheer fundraisers: costs they cover
Oftentimes, cheerleading team costs can be high. There are many costs to cover and a successful fundraising campaign can help lessen the burden of those costs. Some of the most common cheerleading team expenses include:
Travel costs: Whether the team travels across the country for a show or just across the state for a game or performance, your team will incur travel expenses. The team should be able to afford gas, plane or bus fare, and lodging.
Uniform costs: You can't have successful high school cheerleading fundraisers without raising funds to purchase great uniforms. Cheerleaders need new uniforms every season, including sneakers, training gear, and accessories.
Coaching costs: A cheerleading squad has to learn from the best to stay on top of their game. Head coaches, tumbling coaches, and choreographers can help lift the entire team to a new level.
Camp fees: Every serious cheerleading squad needs a cheer camp. This is where they practice their routines, improve skills, and bond as a team. However, camps generally aren't free to attend.
Entrance fees: Cheerleading squads pay a lot of entrance and competition fees to participate in local, regional, and often even worldwide events and competitions.
Cheerleading fundraising ideas
There are many creative cheerleader fundraiser ideas you can use to create a fun and exciting event. We've prepared several interesting suggestions for you to consider:
Fashion show: Cheerleaders love performing, and organizing a fashion show gives you a perfect opportunity to shine and raise funds for your squad. Local boutiques can donate clothes, and the cheerleaders can model each outfit.
Bake sale: A bake sale always works. All it takes for one to be successful are tons of baked cookies (preferably prepared by the cheerleaders) and the right selling spot.
Team tees: Creating sponsor tees and distributing them at a fundraiser is one of the most efficient cheerleader fundraiser ideas. Invest in quality T-shirts, then print your logo at the front, and sell sponsorship spots to local businesses at the back.
Candy grams: If you're looking for cheer fundraising ideas that hit the sweet tooth, there has to be some candy involved. Prepare small decorative bags and fill them with treats like chocolate bars and candy canes. Candy grams make a fun, delicious fundraiser that works exceptionally well near holidays like Christmas or Valentine's Day.
Unique fundraising ideas for cheerleading teams
If you're looking for unique fundraising ideas for cheerleading squads, there are some activities only cheerleaders can hold. They include:
Cheer competition
If done right, a cheer competition can bring a lot of revenue. You can raise money in many ways by hosting a well-organized cheer competition. Include team registration fees and vendor tables, or contact local businesses to acquire flowers or food and drinks. Cheerleading teams can prepare candy grams for extra revenue, too.
Cheer showcase
The beginning of the season is perfect timing for your cheerleading squad to host a showcase. It will be the first time your team shows its new routine to the entire school and guests. Organize a fantastic cheer showcase and invite teams from other schools. Invite friends and family and make sure to charge admission fees. Prepare candy grams and fresh lemonade to sell before each group shows their routine. You can also include flowers and vendor tables.
How to fund your cheerleading fundraisers
Cheerleading teams often turn to local businesses for sponsorship and offer exposure on their T-shirts or uniforms in return. However, sponsorship is not always an option, and not every cheerleading squad can find a business willing to support them.
Luckily, crowdfunding is now easier than ever before.
Create your own cheerleading fundraisers
Creating a GoFundMe is fun, easy, and quick. Share your story, your ideas, and your goals. Include pictures of your squad and choose an exciting title to bring life to your story. Now all that's left is for your team to start sharing. Share the fundraiser with your friends and family and be sure to post it on social media.
GoFundMe cheerleading fundraising
Once you've created your cheerleading fundraiser, check our blog for useful tips on making your campaign more successful. Sign in and start collecting funds right away.