How to Make a Mask for Coronavirus and Help Others at the Same Time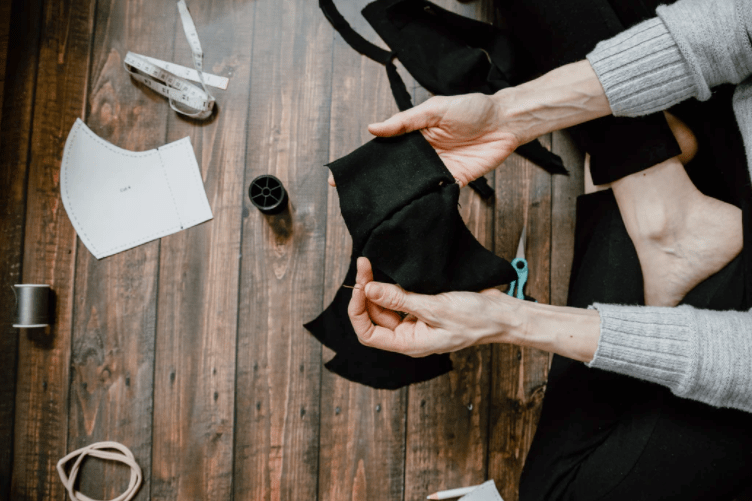 The Center for Disease Control (CDC) is now recommending that people use cloth face coverings to help slow the spread of COVID-19. With personal protective equipment in short supply, it may be hard for you to find or afford a mask to protect yourself and others during the coronavirus crisis. Not to worry, there are a few simple ways to make a mask from items you already have in your household. Below, we walk you through a three-step process to make a mask for coronavirus. Please note that this mask will not protect you in the way a medical-grade mask would.
Three easy steps to make a no-sew mask at home
While there are many different materials you can use to make a mask, we will be walking you through the process of making a mask with a bandana and two hair ties. If you do not have a bandana, cut up an old t-shirt into a 22-inch by 22-inch square.
Step 1:
With the bandana laying flat on a table, fold the top fourth of the bandana down to the middle of the bandana. Fold the bottom fourth of the bandana up so that the two ends meet in the middle.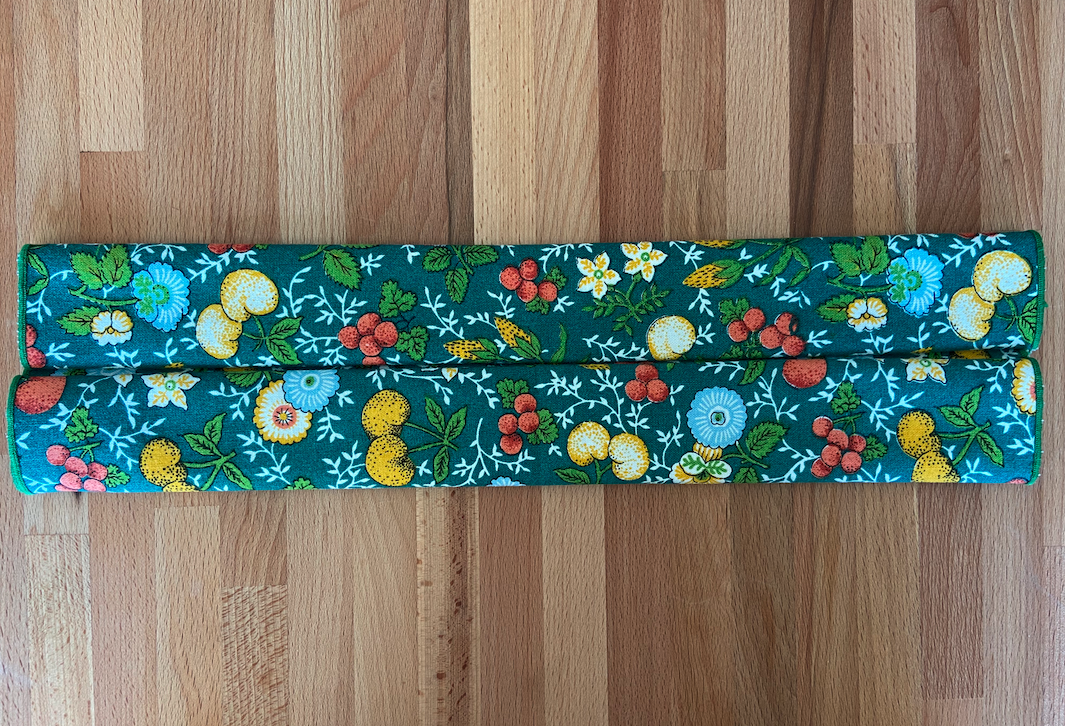 Step 2:
Flip the bandana over and fold the top and bottom ends into the middle of the bandana once more.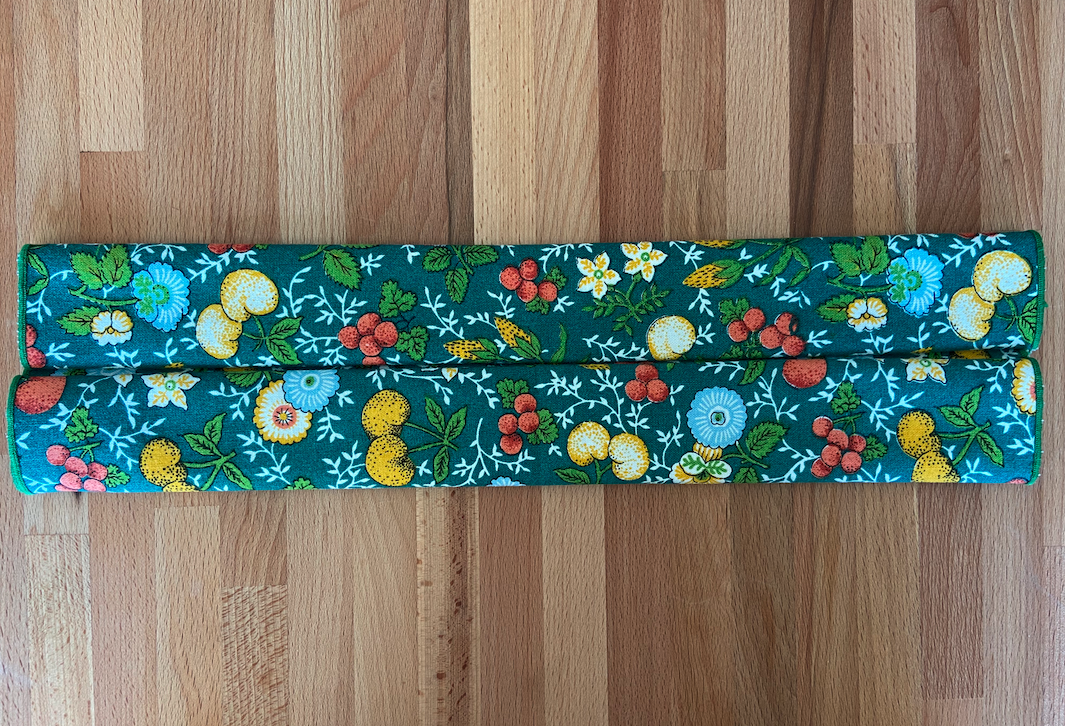 Step 3:
Flip the bandana over again and put the two hair ties that you have on either end of the bandana. Fold the outside edges of the bandana in and use the hair ties to secure the mask behind your ears.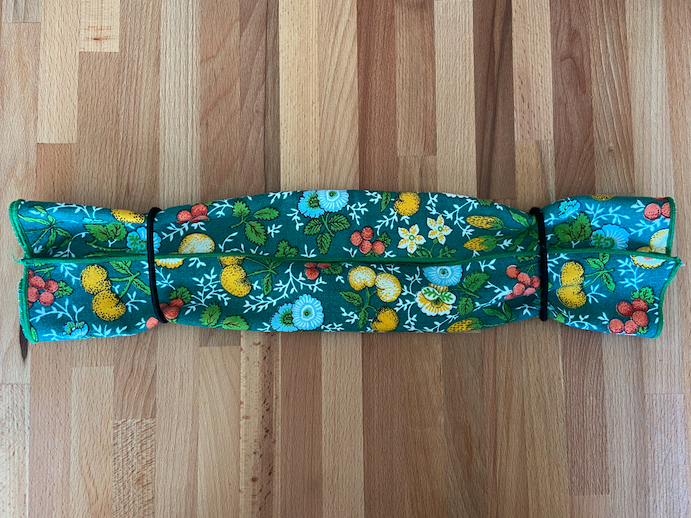 Finished mask:

How you can help people in need get masks
If you're interested in helping other folks protect themselves and get access to masks, there are a few different ways to make a difference.
Fundraise to cover costs of mask making
If you're interested in making masks for others, consider starting a fundraiser to cover the cost of materials for masks. That way, you can focus your time and attention on the production side of mask making.

Crowdfunding is an easy fundraising option that allows your network to support your generous efforts from afar. In an ordinary situation, friends and family members might come to your home and help you create masks. Because most states have strict social distancing policies in place, it may not be possible for friends to offer their time to help you. In that situation, they can still practice social distancing while also contributing to your cause through donations.

If you're looking for a bit of inspiration, here are a few GoFundMe's that are raising funds to get masks to folks who need them:
Kamila Henley, the organizer of

Make a Mask Illinois

, rallied 127 women in the Chicago area to volunteer to help make masks while socially distancing. She started a GoFundMe to cover the cost of their supplies.




Soraya Nakamura set out with the goal of sewing 2,000 masks for people who need them. Her friends and family have donated over $5,500 to help her reach her GoFundMe fundraising goal:

Funds to make masks – Help stop Covid-19

.

Eric Kim started a GoFundMe with the intention of making transparent

masks for the hearing impaired

so that they are still able to see lip movements to help them understand what is being communicated. Donations are being used for materials and the production and shipping of masks.
Donate to a company that is making masks
Although times are incredibly difficult for millions of people around the world, there is hope in the fact that people are rallying together to help others. While there are many businesses and organizations that have shifted their focus to help with coronavirus related causes, below are three companies that are making masks for people who need them.
This San Diego clothing company is adjusting its focus from sewing clothes to providing

masks to hard working individuals

.

This fabric store is giving away

free face mask supplies

. Funds donated to the GoFundMe are making it possible for the fabric store to stay in business during the coronavirus pandemic.
Keep yourself and others healthy
If you're in a situation to help others, or if you need financial help yourself, GoFundMe is the best place to start. Millions of people are suffering from the impact of COVID-19—low income families, single parents, restaurant workers, and small business owners—but none of us are in this alone. Whether you're raising money for yourself or friends and family members in need, start a GoFundMe to ease the financial burden of the coronavirus.
Start a coronavirus fundraiser

Related Reading: