The Ultimate Holiday Giving Guide: 10 Ways to Give Back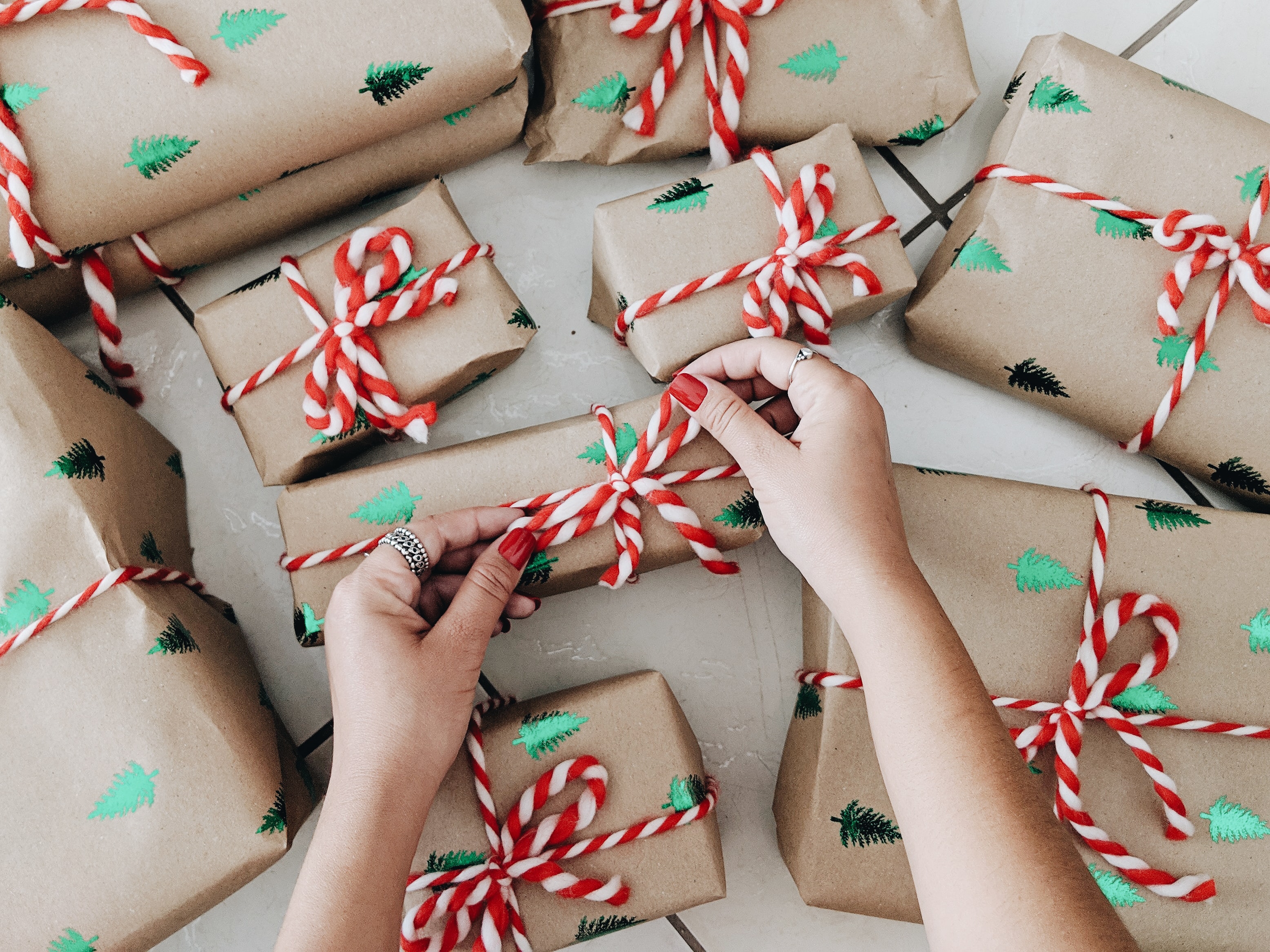 Helping others has always been a hallmark of the holiday season. Long before ugly sweater parties and pumpkin-flavored concoctions, people were spending the final months of the year lending a hand to others. And that tradition has held strong. In fact, 30% of annual giving happens in December.
From sharing a few kind words to building food baskets for needy families, there are countless ways to brighten someone's holiday season without investing too much time or money. If you're looking for new ways to make an impact with your charitable giving, we've got you covered with our holiday giving guide.
10 ways to give back during the holidays
1. Spread a bit of warmth
A warm blanket is easy to take for granted. But when the weather turns chilly, basic household items can be the highlight of someone's holiday season. Blankets are an easy item to round up since households often replace them and forget about older blankets. They go a long way for many who live in underserved communities during the winter.
2. Coupon for a cause
If you've ever scoffed at clipping coupons, it might be time to reconsider. Try racking up small discounts from coupons in order to buy essential items for people in need. A couponing streak for a few months can potentially carry over money or 'credit' to start getting items for free. A lot of stores give money back in the form of gift cards or credit for their store if you buy certain things. Use the gift cards or store credit on discounted essential items like socks, gloves, and toiletries. Then, assemble the items into care packages and hand them out to people who look like they could use some help.
3. Raise money for a cause you care about with crowdfunding
Whether you decide to fundraise for environmental causes or aid in the fight for justice and equality, crowdfunding is an easy way to take action. Make an even bigger impact this holiday season by starting a fundraiser. Holiday giving campaigns can be started by folks who are looking to help others or are seeking help themselves.
In the US, there's no fee to start or manage your fundraiser on GoFundMe. However, there is one small transaction fee per donation that covers all your fundraising needs. Everything else goes directly to your cause, because that's what matters most. Learn more about GoFundMe with these resources before you start fundraising:
4. Donate to a charity that's close to your heart
'Tis the season to spread some holiday cheer by giving to your favorite charity. From helping those in underserved communities to supporting animals in need, there are several best charities to donate to in the US. Additionally, GoFundMe has an Act hub that houses verified fundraisers for those affected by a crisis. This is a great way to help people get the help they need during a tragic event. Even the simple act of sharing a fundraiser on social media and encouraging others to donate can make a difference.
5. Send snail mail
Who doesn't feel a spark of appreciation when opening up their mailbox to find a handwritten note waiting for them? Writing holiday cards to people may be a small gesture, but it can certainly mean a lot. It's a great way to personally connect with folks who don't have relatives or friends anymore. For that matter, consider sending holiday postcards to residents at a nearby nursing home. No matter who you send a holiday card to, you'll see that people—old and young—appreciate random acts of kindness.
6. Open your home
Many people during this time of year want to spend quality time with loved ones—but what about those who can't make it home for the holidays due to an illness or financial stressors related to the economy? Offering to include those people in your holiday festivities can mean the world to them. When there's so much public attention directed toward 'togetherness' and 'family,' it's especially difficult to be left out. Offer hospitality by organizing festive events for people who are away from their families. The holidays are the perfect time of year to go out of your way to make sure everyone feels valued and that they're part of a social unit.
7. Strike up a conversation
Sometimes the simplest of acts can mean the most. Simply having a genuine conversation with a person can make an impact, especially during a time of year when they may feel the loneliest. Individuals who are unhoused are generally ignored throughout their day because of the fact that they may be living on the street. By taking the time to talk with them, you can brighten their day.
8. Do good as a group
Trying something new can sometimes be a bit intimidating, so why not bring a friend or two along? Doing something new or out of your comfort zone can always be a challenge at first so it's a massive plus getting together as a group to do something like a clothing drive for the homeless. Working together to make a difference for those in need can be a rewarding experience that can turn into a yearly tradition for you and your friends.
9. Volunteer at a local food bank
Looking for a more hands-on way to give back? Volunteer at a food bank in your community to give food to your neighbors in need. According to Feeding America, 51% of all food programs are solely dependent on volunteers. Whether you assist with packing food or help with delivering meals, taking action can support those who are facing food insecurity.
10. Gift toys to children of low-income households
For low-income families, it can be challenging to afford presents for the holidays. Make a child's wish come true by providing them with a toy. This is a simple gesture that can go a long way for both the children and parents. It lets the family know that someone cares and can bring joy to a child who may not have gotten a gift otherwise.
Ready to give back this holiday season?
Whether you want to buy a few gift baskets for people or plan a toy drive—or anything in between—try one of these holiday donation ideas. GoFundMe makes it easy to raise funds and give back to the community this season. For more holiday giving ideas, check out our winter fundraising ideas full of holiday giving inspiration. Sign up to create a GoFundMe for a cause that matters to you, or simply donate to an inspiring holiday fundraiser that's doing good in the world.