National Bernie Delegate Fund
$1,985
of $4,000 goal
Raised by
67
people in 32 months
Sorry in advance to the DNC, who wants Bernie and his delegates to obediently stand by as they crown their favored candidate at the convention. Bernie supporters are awake and we will not come quietly.
Please kōkua (help), as I venture to Philadelphia as one of Bernie Sander's National Delegates to the 2016 Democratic Convention.  Mahalo to my home, Hawai'i, and all of those that have served in this movement of conscioussness and righeoussness. 
With your support, we will fight for:● Open primaries● Reversing the decision to allow corporate lobbyist and PAC funding into the DNC● Abolishment of superdelegates
Brief bio:
-Founder of the Students for Bernie Sanders at Leeward Community College where we did weekly voter registration drives--registering 100's of students to vote--and sign waving for Bernie.
-Campaign organizer for the Students for Bernie Sanders at UH Mānoa. Together, we hosted several debate watching parties, phone bank parties, canvassed, and organized a free-tuition protest.
-Native rights and environmental activist
With your donation (even a few dollars), you help me get one step closer to affording airfare to the Philadelphia from Honolulu and room and board at the hotel the Sanders campaign is requiring we stay at (B&B not an option).
With much aloha--Tina Kaleiwahea
College For All Rally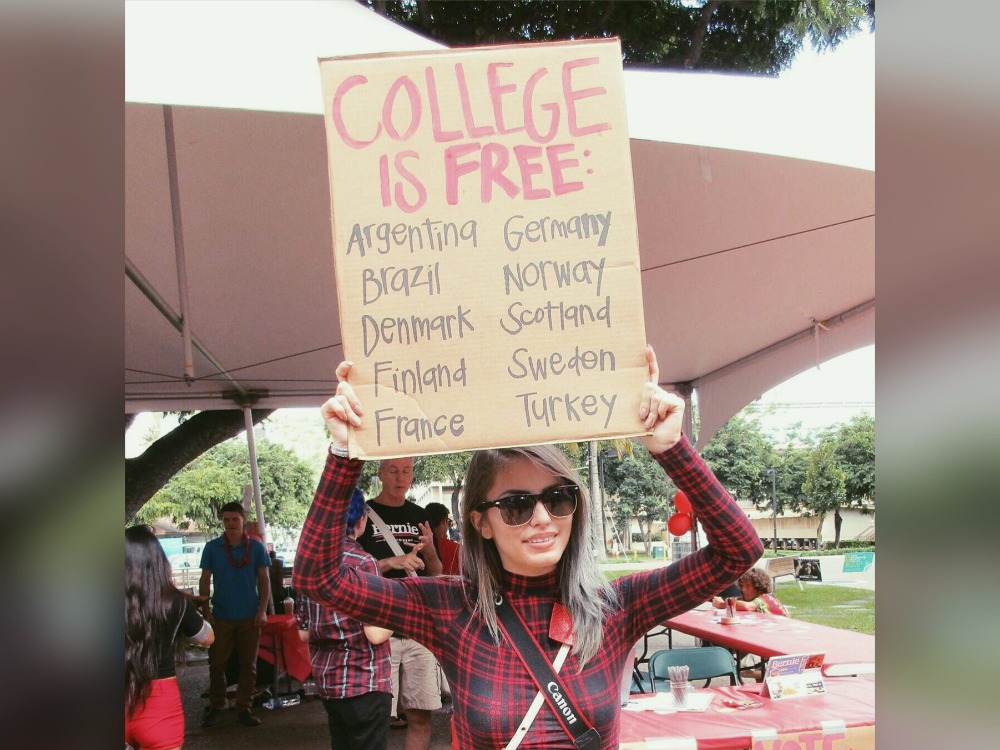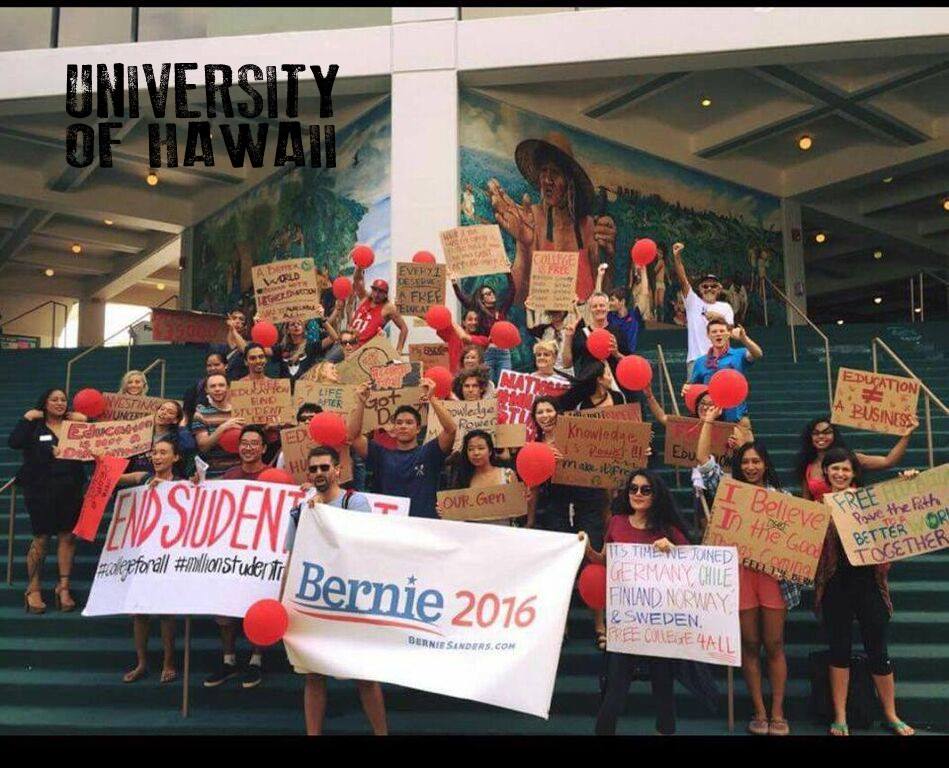 Students For Bernie at Leeward CC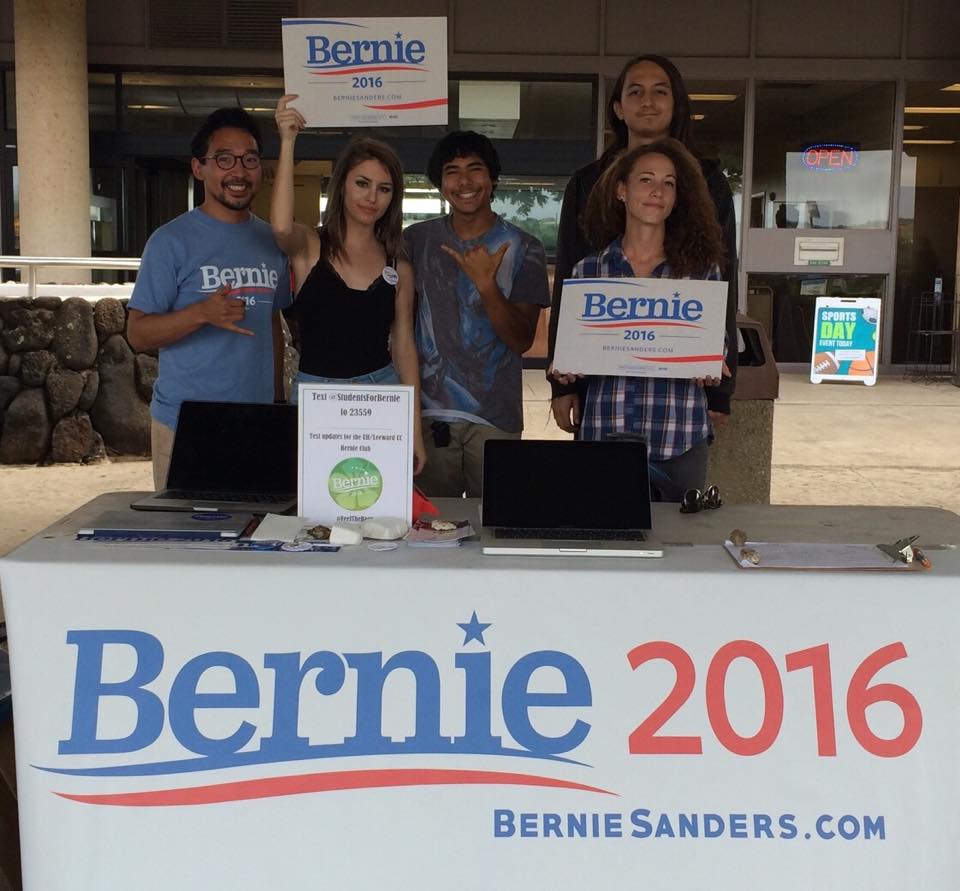 Brother and niece at Aloha ʻĀina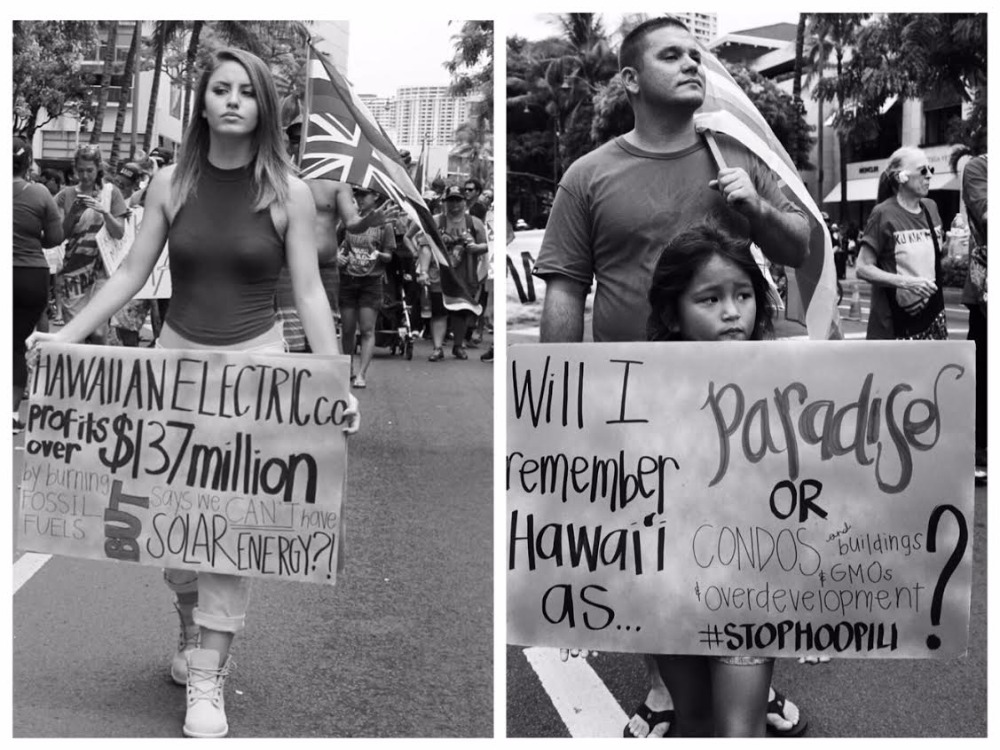 The delegates to the Hawai'i Democratic Convention passed a resolution calling on the DNC to eliminate the superdelegate system. Please support the national Bernie delegates and committee persons who will be driving the message:
Asami Kobayashi:
https://www.gofundme.com/278qx6sc
Cameron Sato
Chelsea Kent:
https://www.gofundme.com/chelsea4bernie
Bart Dame:
https://www.gofundme.com/2779tdmk
Bobbi Halpin:
https://www.gofundme.com/bobbihalpin
Josh Frost:
https://www.gofundme.com/27prcy98
Ken Farm:
https://www.gofundme.com/27t3x8c
Jason Eno: 
https://www.gofundme.com/JasonEnoDelegate
John Miller:
https://www.gofundme.com/JohnMiller808
Michael Angelidis
Patricia Wistinghausen
Terez Lindsey
Raina Whiting:
https://www.gofundme.com/DNCRaina4Bernie
Dylan Hooser
John Bickel
Kehau Cortez-Camero:
https://www.gofundme.com/27fpp2s
Netra Halperin
Tim Lara
+ Read More
Update 1
32 months ago
Share
Mahalo to my family, friends, and Bernie believers from all over!

I've spoken with one of Bernie's staff members who says there are pathways for submitting minority reports if the establishment continues to shut down Bernie's progressive platforms in committee.

I've also been connecting and learning with Bernie DNC delegates from all over the country. Together, we are learning the DNC systems and strategizing to get Bernie the WIN.

I'm just a kid from the ghetto underneath it all, and chances like this to represent the people that come from where I come from means everything. Thank you for bringing forth your love and light in this movement of all-is-one.

#FeelTheBern
+ Read More
Be the first to leave a comment on this campaign.