Ken's DNC Fund to Philly
$1,670
of $5,000 goal
Raised by
43
people in 32 months
I am Native Hawaiian and have been selected to represent Hawai'i as a National Delegate at the Democratic National Convention in Philadelphia. I am one of 25 persons that were selected to represent Hawai'i as a National Delegates.  I don't want to just see things that will affect just the here and now but upon policies that affect the longer term trajectory of Hawai'i and its people.

·         A 15 dollar an hour minimum wage

·         Universal Health Care for every Citizen/ Long Term Care and Increasing Social Security Benefits

·         Accessible tuition-free or near tuition free Post High Education/ Reduction in student Loans

·           Increase awareness of Native Hawaiian issues and disaggregation of Native Hawaiian metrics with APPI


·         Support stronger collective bargaining laws and strengthen laws that support creating unions

 
Within the Democratic Party I have served as a member of the Oahu County Resolutions committee and also for the Democratic Party of Hawai'i Platforms Committee for the 2016 State Convention. I am the type of person that does not just go in head strong. I am willing to listen and work with people so that there is common ground in any legislation I wish to pursue.  Please support me in my Goal to be one of those persons that will listen to your needs and see how they can be addressed, not only at this convention but also after as we move forward in the party.
+ Read More
Thank you Supporters! I'm inching closer to my goal.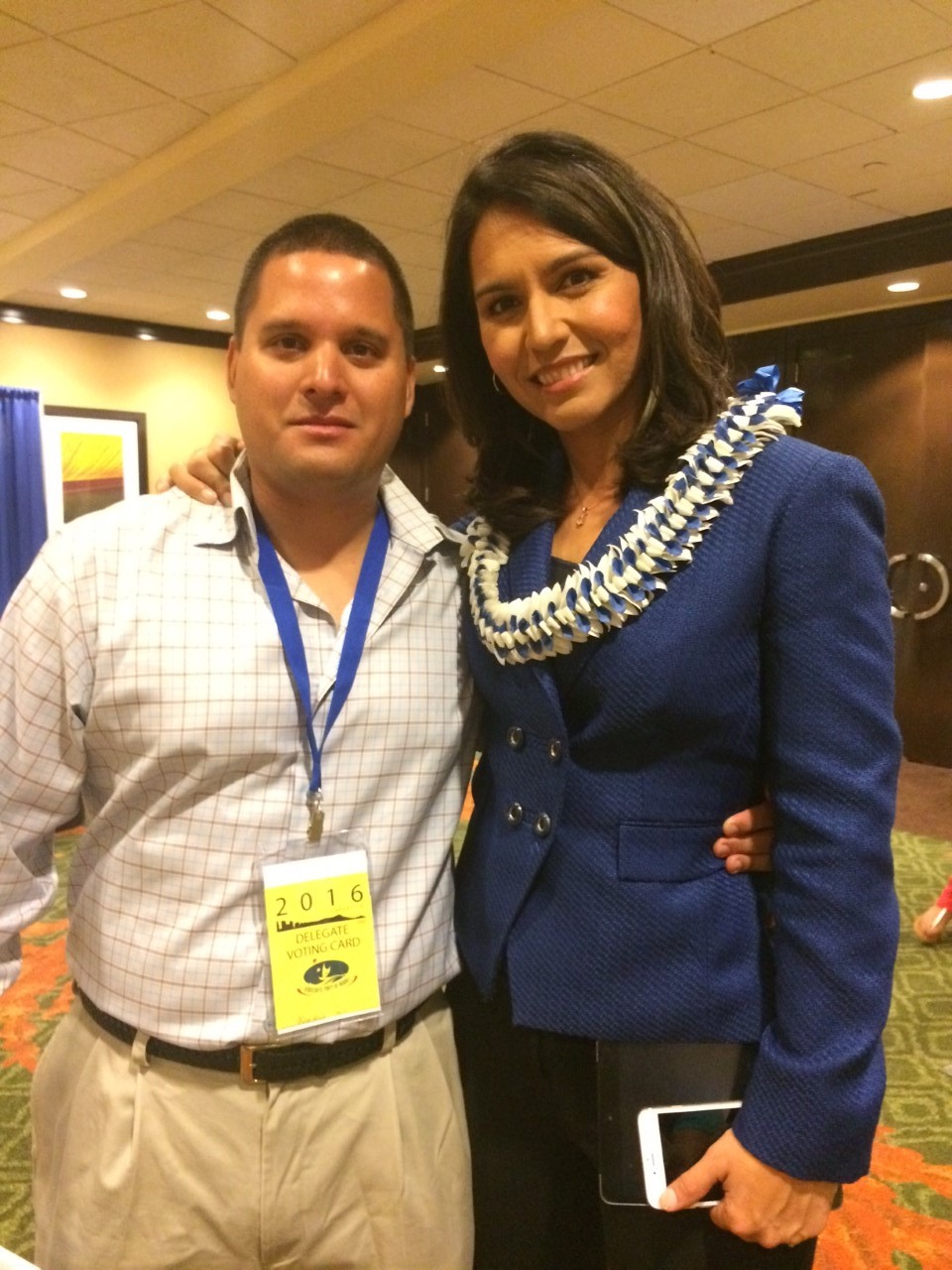 + Read More