Spreading Joy with a Bike
Amazing video GoFundMe made that tells Going Places' story. 

The Spark
In 2016, Going Places founder, Katie Blomquist, was a first-grade teacher in a low-income elementary school. She had a 6-year student named Jawan who wanted a bike for his birthday and it shocked Katie to learn he had never owned one. She wished she could buy him a bike, but that wasn't possible on a teacher's salary. It was something that Katie couldn't get off her mind knowing Jawan was growing up without the joy of riding his own bike.

The Idea
As Katie started to ask around her class, she realized that most of the kids had never owned a bike. Remembering her own childhood filled with joyful memories of riding her bike all around her neighborhood, she set out to change this sad realization. Katie had the idea to buy all 650 students in her school a brand new, high-quality bike by starting a GoFundMe campaign. With the help of Affordabike, a local Charleston custom bicycle shop, this idea became a reality.

The Wildfire
Katie's campaign went viral and some of the top news outlets in the country reported on it including Good Morning America, The Today Show, NBC Nightly News with Lester Holt, ABC World News, Time Magazine, USA Today, Post and Courier, and The Steve Harvey Show. The story behind Going Places was catching on fire throughout America. On March 30, 2017, she surprised every student at Pepperhill Elementary School with a brand new bike. After this successful event, Katie now had an even greater vision.

The Vision
Her vision was to create a nonprofit whose mission was to bring Joy to children in need. To make that a reality, Katie would have to focus her efforts full time on this new venture, which meant stepping away from teaching. In June 2017, she got to work on building the dream of Going Places, which involved rallying the community around her cause. It was important to Katie that her supporters understood why there was a need for Joy in these children's lives.

The Why
Numerous organizations focus on providing the basic needs of food, clothing, and shelter, yet one thing often overlooked for children is their need for Joy. For many kids living in poverty, it is when they get home from school that the real stress begins. So why a bike?

These kids can live in less-than-desirable and unpredictable circumstances and a bike provides them with a sense of freedom and escape. It also builds self-worth by being the first item of value they can call their own. A bike can restore the innocence of childhood that many have had taken away.

A person may have all of the basic "needs" in life, but what kind of life is one without Joy? What kind of adult will a child grow up to be if they have lacked Joy?

The Ride
We invite everyone in our community to join us on this ride of providing Joy to these children in need and letting them know that they deserve to go places in life.

 We're Going Places, Wanna Come?

Check out our Going Places website! 





Going Places had our May 1st bike reveal and successfully surprised all 300 kids at Mt. Zion Elementary with a new custom bike from Affordabike! The kids were so excited and happy! One dropped to their knees in disbelief! Some parents were crying with gratitude when they came to pick up their child's bike.

 This was our first bike reveal as a nonprofit and second for founder, Katie Blomquist, since her GoFundMe campaign last year where she raised over $80,000 and got all 650 kids in her school, Pepperhill Elementary a new bike!



Check out the full photo album HERE!
____________________________________________________________

We are very excited to announce that Going Places has selected the next kids to receive bikes from the Title 1 School, Sanders Clyde Elementary, located in downtown Charleston, SC. Our goal is to get all 500 disadvantaged kids who attend the school a new custom bike from Affordabike Bicycle Shop! The bike SURPRISE bike reveal will be May 30, 2019! Many of these children live in less-than-desirable home circumstances, so these bikes, combined with Charleston Mayor, Mayor Tecklenburg's bike path initiative of safe bike paths around the city, these kids will now have the freedom an escape of getting around the city safely. 



In order to accomplish this ambitious goal, we need your help to raise a total of $67,500!





1 bike = $125
1 helmet = $8
1 lock = $2
Can you outfit a child with a bike, lock, and helmet?
How many helmets can you provide?
Can you provide a lock for an entire classroom?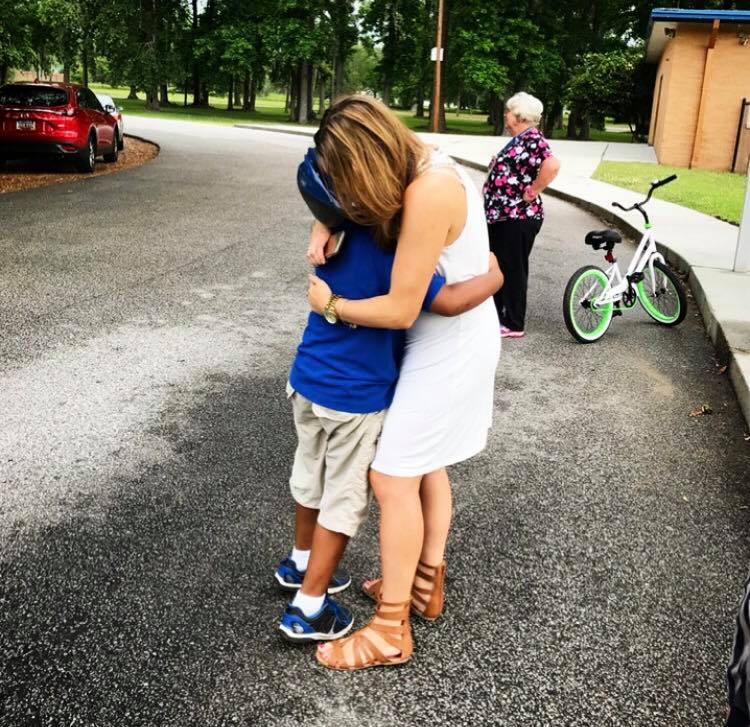 ______________________________________
OUR OTHER PROGRAMS:

> "give a costume. give joy."

We are collecting "new" and "gently worn" costumes to donate to kids whose families can't afford to buy them one! Read more about it and how you can help HERE!



____________________________________

> "give a surprise. give joy."

We partner with local businesses to provide every staff member in a low-income elementary school with a gift or meal to spread a little joy to them. Read more about it and how you can participate HERE!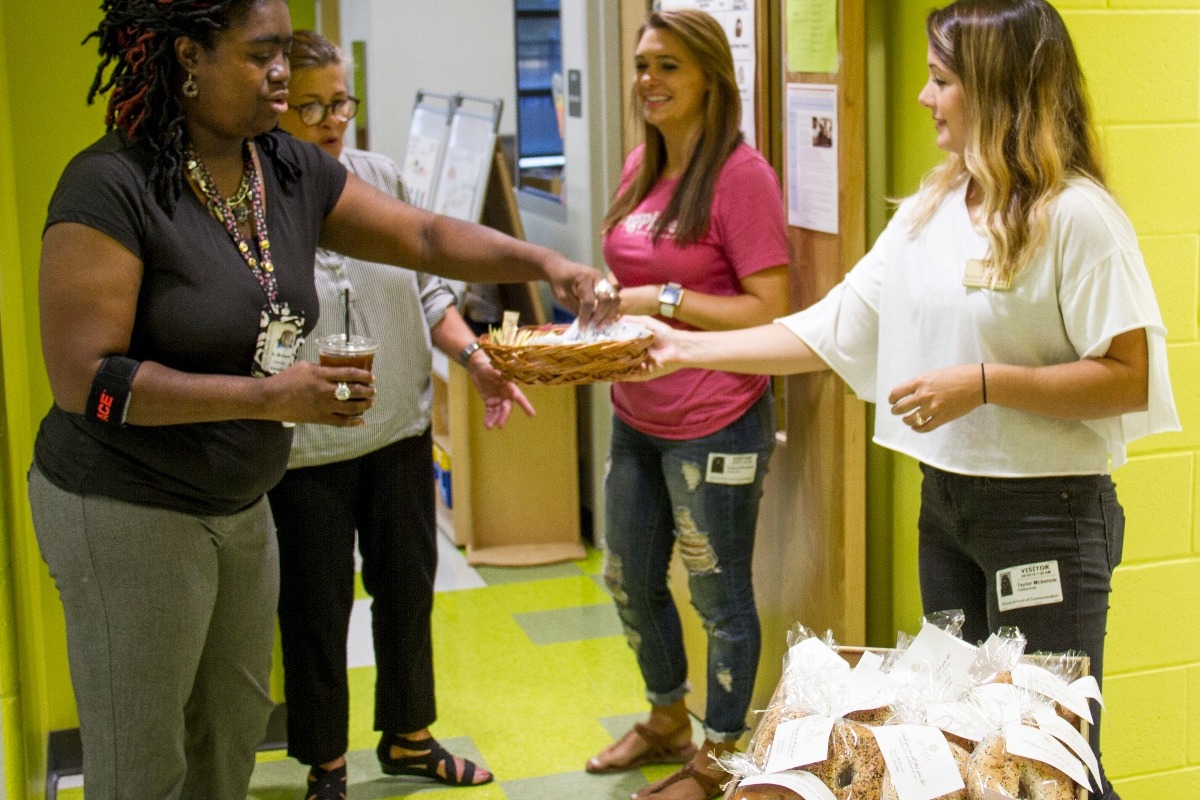 How you can help today:
1) Please GIVE what you can. No donation is too small. All tax-deductible.
2) SHARE on social media 
3) Create your own fundraiser using our CrowdRise account 
4) EMAIL this page: https://www.gofundme.com/spreading-joy-with-a-bike
- to your family + friends. 
5) Have your company become a sponsor and be part of spreading Joy all year 
6) Sign up to volunteer
7) mail us a donation or Halloween Costume: 
Going Places
PO Box 2188
Mt. Pleasant, SC 29465

Stay up-to-date:
~Sign up for our newsletter!
~Facebook: @GoingPlacesNonprofit
~Instagram: @Going_Places_Nonprofit
~Twitter: @GoingPlacesNP
~LinkedIn: Katie Blomquist

Thank you!
Katie Blomquist
Founder and Executive Director, Going Places
____________________________________



Fundraising team: Bike Whisperers (8)
Katie Blomquist
Organizer
Raised $7,524 from 41 donations
Mt. Pleasant, SC

Registered nonprofit
Donations are typically 100% tax deductible in the US.
Jon Stroud
Team member
Raised $1,550 from 5 donations
Elisha Rosa
Team member
Raised $1,335 from 11 donations
Kirk Vitello
Team member
Raised $650 from 6 donations
Sylvia Spivey
Team member
Raised $320 from 3 donations
See all