Safe Car for Kenyan Orphanage
$3,244
of $13,000 goal
Raised by
38
people in 42 months
Yasmine has lived in Nairobi, Kenya, since 2012. She came to volunteer in an orphanage, but felt that she could not leave after witnessing the suffering felt by abandoned and unwanted children. 
Now Yasmine has since taken in 25 children, and runs a children's home called Zaidi Ya Dreams. It is a registered charity  in South Australia. The home is run with high standards of care, and is run for the sake of the children. There are many challenges, including food, clothing, education, safety, terrorism, and medical care. Funding is sourced entirely by donations. We'll take this opportunity to thank and all of donors, past present and future, for your ongoing support.
We are entirely funded by your support, so please,
consider making a donation today
.
One of the challenges which I have become acutely aware of is the provision for a safe reliable vehicle for Yasmine and the children. This became very obvious to me when I was there in June 2016. The old Toyota Yasmine drives around in is unroadworthy, and breaks down frequently. Nairobi is a dangerous place, there is no RAA or ambulance equivalent, and the police force is not of the quality we have here, so any break-down is frightening and a potential safety issue. 
All transport and food provision for the children, the helpers, and Yasmine has to be accomplished with this one old Toyota, which is literally falling apart, and now needs a wire pulled underneath it to click it into gear to start it (as indicated by the white circle and arrow below).
We are desperate to upgrade the home's car from the beat-up, broken-down old Toyota to something more like this: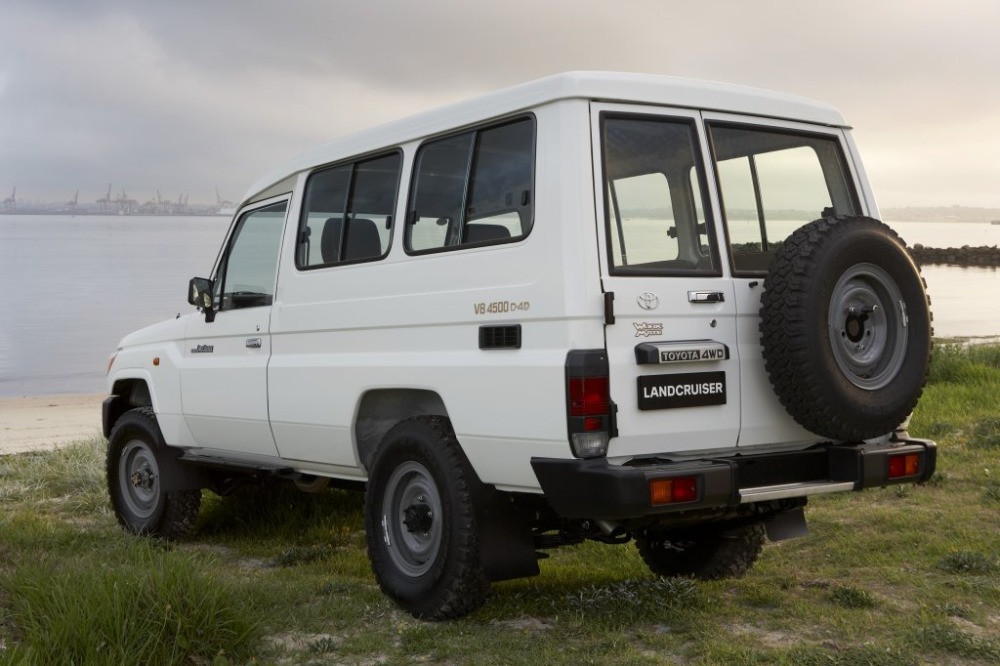 A second-hand, well-maintained Landcruiser (or similar Discovery) is widely available on the local second-hand market for around AU$13,000. The car would be more reliable, safer (especially in an emergency evacuation). The children will have access to more activities like church, swimming lessons, and other extracurricular pursuits, which is very limited right now. We have 25 beautiful children, and they deserve to be brought up in safety and security, and to be given every possible opportunity for their education and development.
Please help us give them this opportunity!
+ Read More
Be the first to leave a comment on this campaign.