Youth Design Thinking/Life Strategy
$5,350
of $5,000 goal
Raised by
33
people in 35 months
My name is Ayori Selassie, I'm from Oakland, California, I'm african-american, I'm a woman, I'm a single mother and I made it out the trap. I made it out the hood.
This is my story
. My mission in life is to change the world so that every young person facing low opportunities can develop the resourcefulness to enable them to overcome their environmental circumstances and create value in their life that produces a sustainable impact in the world through innovation & problem solving.  
As an Oakland native I've seen the best and the worst our city has to offer. I've faced the frustration of limited opportunity, layoffs, and the devastation of of losing loved ones to violence when my brother lost his life to gun violence by simply being in the wrong place at the wrong time. Despite these heart numbing and life crippling challenges, I've rededicated myself to honoring his memory by making an impact in the world through helping others. You see, I believe that those sad individuals who create pain and destruction in the world through violence are missing an important factor from their life - values.
The Destruction of Values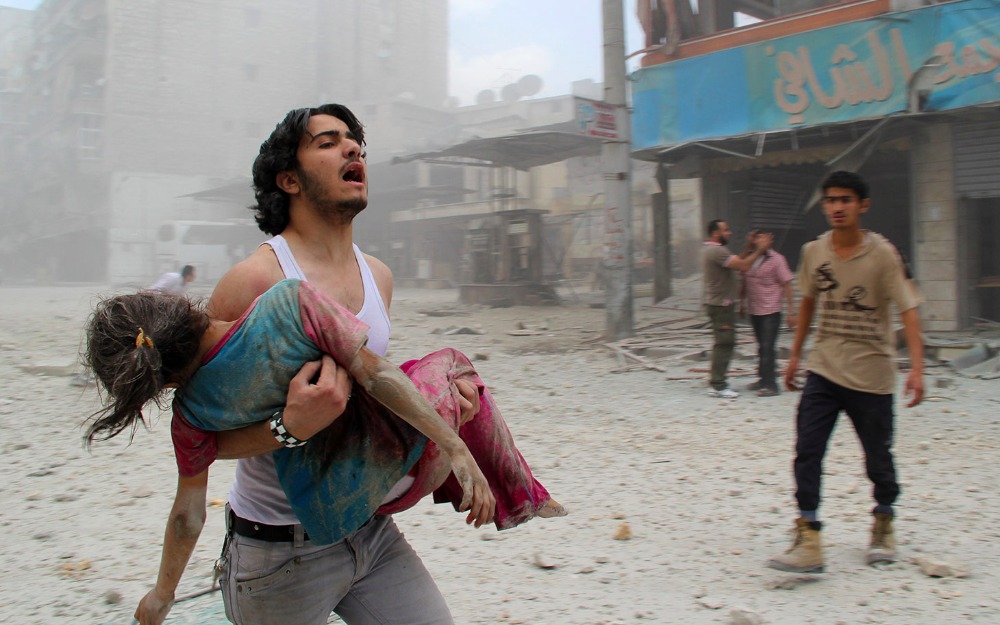 Those who harm themselves and others have lost a sense of value for their life, and as a result have limited capacity to value the lives of others. I'm talking about the type of people who are perpetrators of human trafficking, drug dealing, the wayward officers of the peace who abuse their power and harm the citizens they are sworn to protect, and murderers -people who take the lives of others in the cruelty of violence- their actions are not simply a reflection of their hated for the world. Their actions are first and foremost a reflection of how they feel about themselves. Their depravity is a direct result of their inability to love and value themselves. I imagine that if those people who inflict so much injustice and pain onto the world had been touched by intervention soon enough, they may never have gone down that wrong path of pain and destruction. If these poor souls can find support and resources to guide them to the values that resonate deeply within their hearts, they would learn to see the beauty within themselves, and see their inner beauty reflected back to them when they look upon the world.
There Must Be A Solution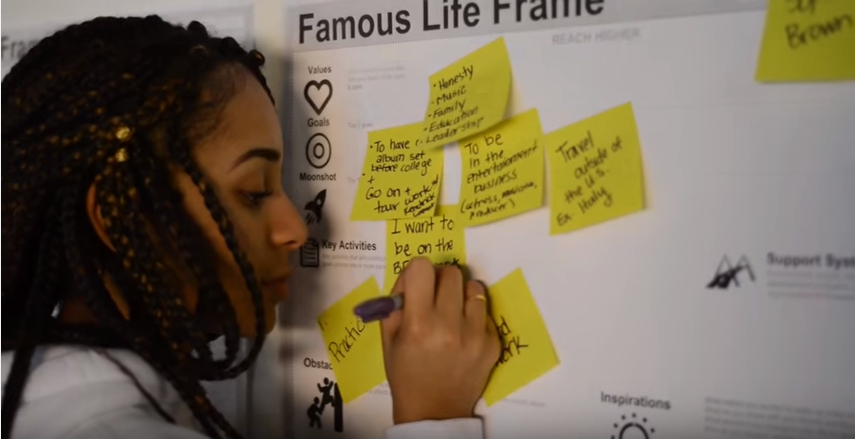 With my whole heart, I believe that our young people would not stray down the path of pain if only they had the right support. It is with this belief in mind that I've taken all the lessons I've learned throughout my years on this earth, growing up in the trap and clawing my way out, along with the best business development methodologies and frameworks that produce success in work/life and joined them into one holistic framework that combines design thinking with life strategy to guide individuals and groups to focus, collaborate and create incredible value in their communities and in the world. The framework is called the
Life Model Canvas
. The Life Model Canvas is not another code camp, it's an enduring, scalable and affordable method to enable young people to learn the aspects of design thinking that goes into the creation of the technology they know and love by exercising key aspects of imagination, strategy & collaboration to benefit their everyday life.
Design Thinking Matters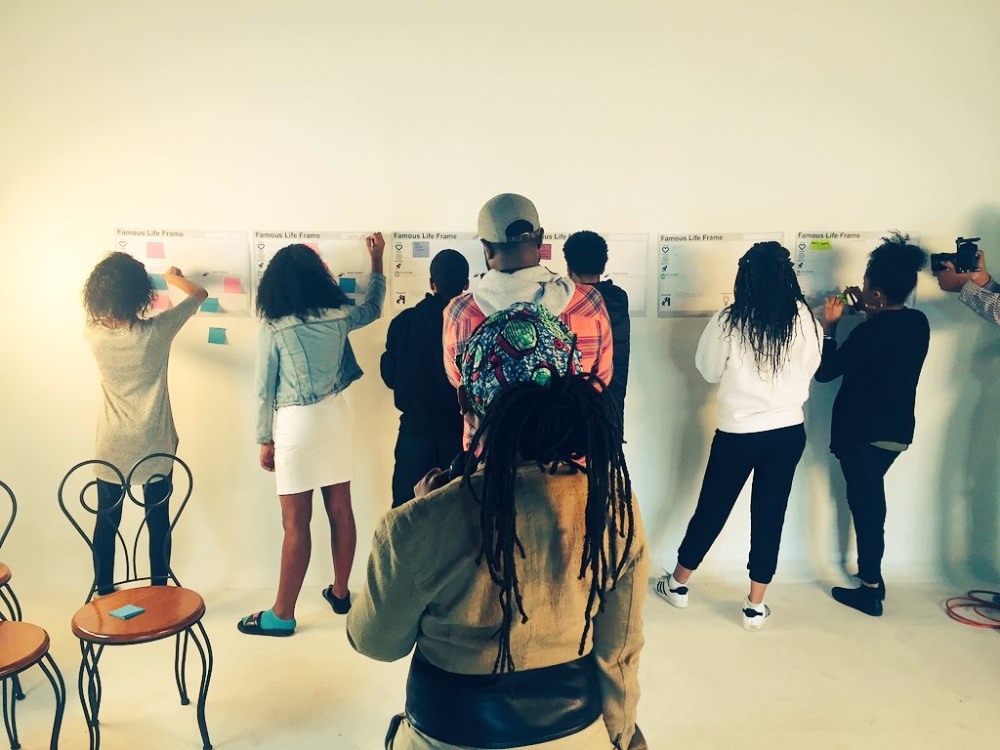 As an engineer I spent my entire
life working on business problems
, and solving problems for Fortune 500 businesses with technology, process and design thinking. I've lead workshops on development, startups, I've spoken at conferences around the world and I've been a trusted advisor and consultant for CEOs, CTOs, & CIOs solving some of the toughest business challenges out there. Now I have taken all my lessons learned in technology, business, process and most importantly people and transformed them into the concept of
Life Modeling
 that enables anyone, adults and youth alike to discover their values and connect it to a vision in life that gives them great meaning and inspiration.
Learning the concepts of design thinking at a young age will forever change how they think about problems and solution development.  Many of these young people will be experiencing the ability to correlate complex ideas about themselves outside their head for the first time, increasing their self-awareness. The design thinking approach also facilitates the process of communication, making it easier to articulate their ideas, needs and challenges to others. As a result these young people become easier to support throughout the rest of their life.
The legacy of my brother (who was an avid chess player, keen problem solver, and incredibly loving person) has inspired me to take this framework on the road to evangelize it with as many young people as I can, with the belief that this work will encourage them to reach higher and multiply the values within them back into society through education and entrepreneurship. 
How Your Donations Will Help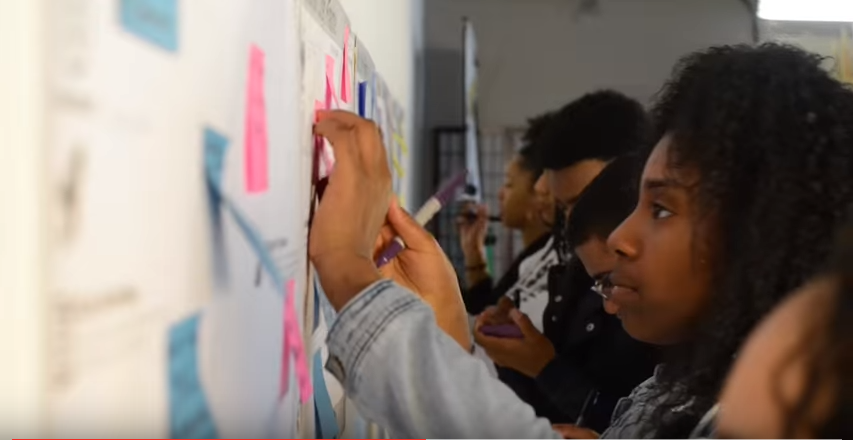 The support you lend to this cause will enable the Life Model Canvas and related life strategy curriculum to be spread free of charge to all the high school students in Oakland, CA and then eventually, throughout the world. When you support this initiative, you are not only teaching young people in undeveloped areas how to fish, you are teaching them how to take an axe to the frozen sea within so that they may unearth their greatest values and potential onto the world. These young people will learn about values, goal setting, vision crafting, key activities and forming healthy habits, how to develop and engage their support systems of family members, mentors, counselors, programs, how to map and overcome obstacles in life (whether they be situations or people) and how to stay inspired. They will also be able to share this with their peers, their family members and spread the critical life strategies they learn throughout their community.
It is important to note that our program is entirely mobile with a very flexible delivery model that enables us to participate in direct action to deliver services to young people where they are. You can find us wherever young people are found, on the bus, bart trains, schools and popular spots where young people hang out. In this way we drastically reduce the friction in delivering the message and can reach those most affected by social inequalities. 
I wake up practically every morning and wonder if I had started sharing the Life Model Canvas with young people sooner, then maybe my brother would still be alive. Maybe the young kid who took his life would be in college right now. Maybe the blood bath of 2015 would not have cut so many lives so tragicly short... You need to know that if even one life gets transformed with this framework as a result from your action then it would literally mean the world, not only for me and not only form the person transformed, but for everyone that person touches in their life as well. When a person discovers their life model they become a multiplier and a beacon of light for all those around them. That is why gaining your support for this mission means so much- it's really more than words can say... What I can say is that if you support this initiative you will make a huge difference in the lives of many people, and that's more thanks than I can ever give you- that's real actual value in the world, reflecting back on you.
How you can help & support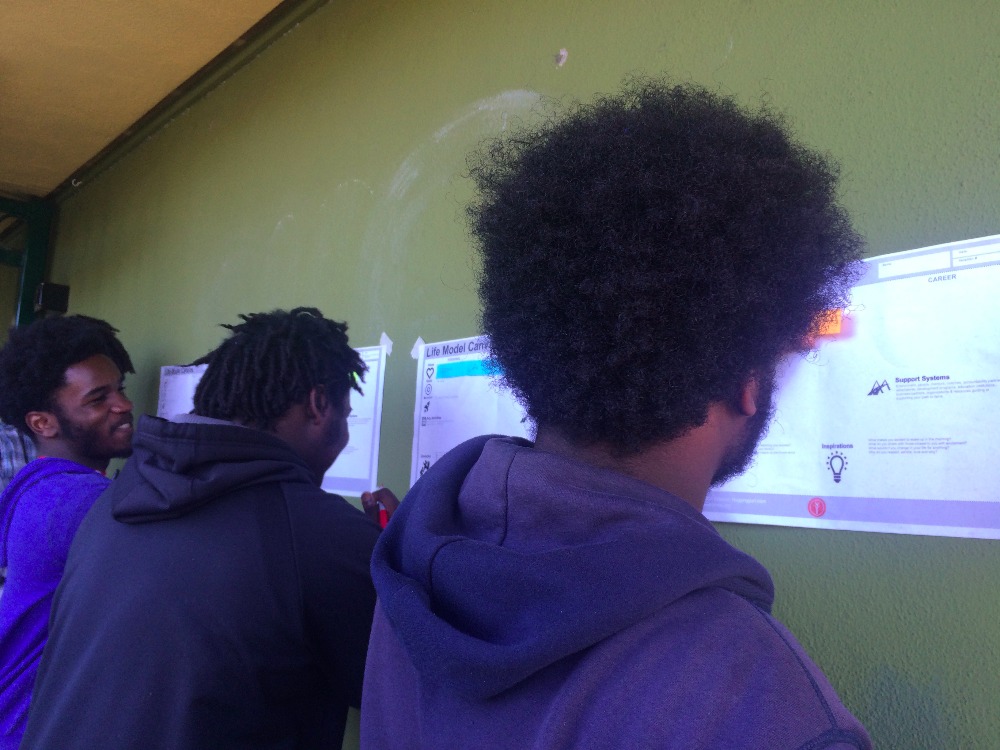 We're asking for your help, please make a donation to this campaign. Nothing is too small. More ways to help are below:
-
Make a donation.
This program is a non-profit initiative through the
Diaspora Inheritance Foundation
 (501c.3), you can make a one-time gift or donate monthly. Donations are 100 percent tax deductible.
-
Match your donation.
Use your employer donation match program to double your contribution.
-
Tweet or share
this campaign on Facebook: "I support Design Thinking & Life Strategy as an intervention strategy for Youth in Oakland & the World -
https://www.gofundme.com/youthlifemodeling
 #lifemodelcanvas"
- 
Share our website  & blog
 - 
lifemodelcanvas.org
- 
Volunteer
to be a youth strategist and facilitate
- 
Request a workshop
be held for a youth group that you support
- 
Subscribe
to recieve more information on how you can help and updated on our progress.
Namaste.
Ayori Selassie (linkedin)
Inventor of the Life Model Canvas
lifemodelcanvas.org

+ Read More
Update 2
Posted by Ayori Selassie
35 months ago
Share
A large donation from Charlie & Paula Isaacs has tipped the scales and enabled us to host an entire classroom of English Learners this past Saturday. The students immigrated within the past 3 years from all over the world and are now studying at Burton High School in SF after arriving from El Salvador, Yemen, Burma, Eastern Europe and many other countries.

There were tears, there was inspiration and at the end of the day young people learned a framework for modeling their life and articulating themselves that will benefit them for the rest of their life. It's a Saturday class and the students were so touched and inspired, they stayed late to talk about their experiences. The Life Model Canvas delivers an unprecedented experience on how to look within yourself, share your vision with others and get them on board to support you. It's a framework for communication and collaboration and uses Design Thinking to help you make your life solutions real...

I want to thank all the donors including Zach Hewitt & Dean Harris, and the recent Anonymous donor and all those who have shared the campaign within their network. Because of you our future will be brighter.

Thank you!

Ayori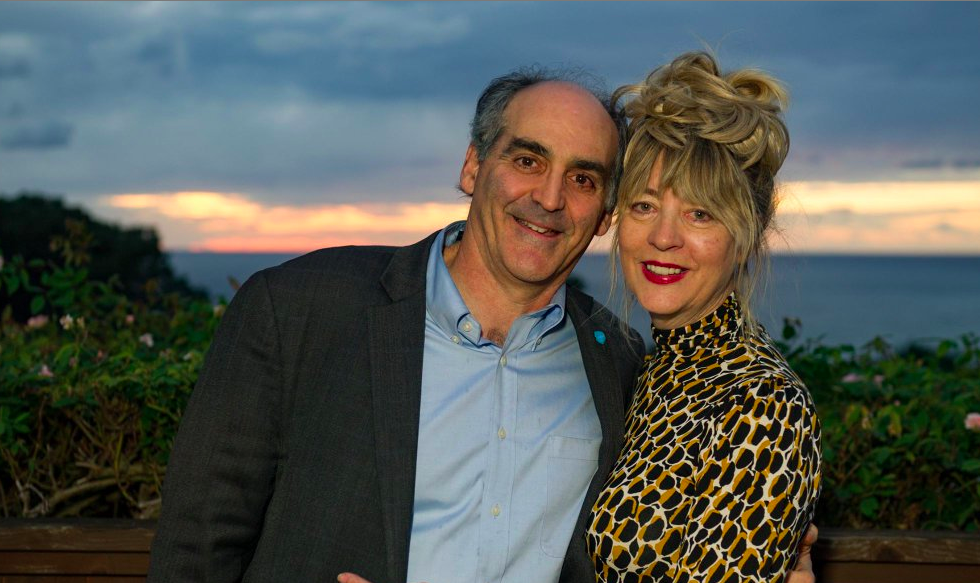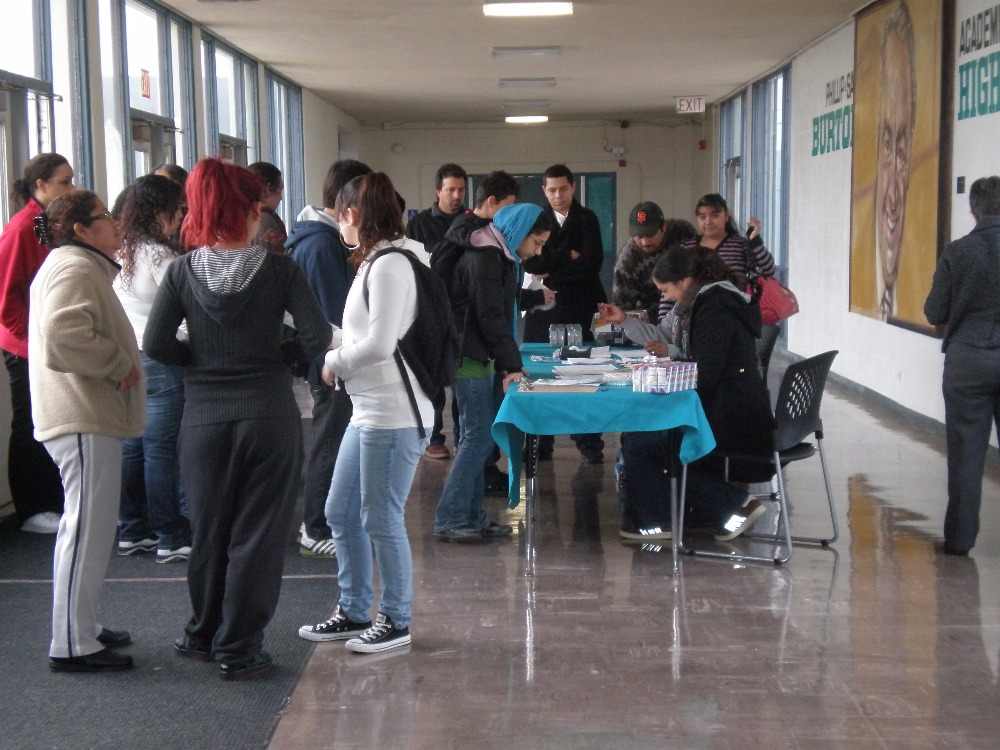 + Read More
Update 1
Posted by Ayori Selassie
35 months ago
Share
A very very special thanks to our first donors Kara Callaway, Shannon Hale, Chris Duarte, Mary Scotton, Suzanne Yada, and Davar Ardalan! We cannot wait to ship you your very special Life Model Canvas kit and share the story of the youth you've sponsored! There is a special message attached just for you!!!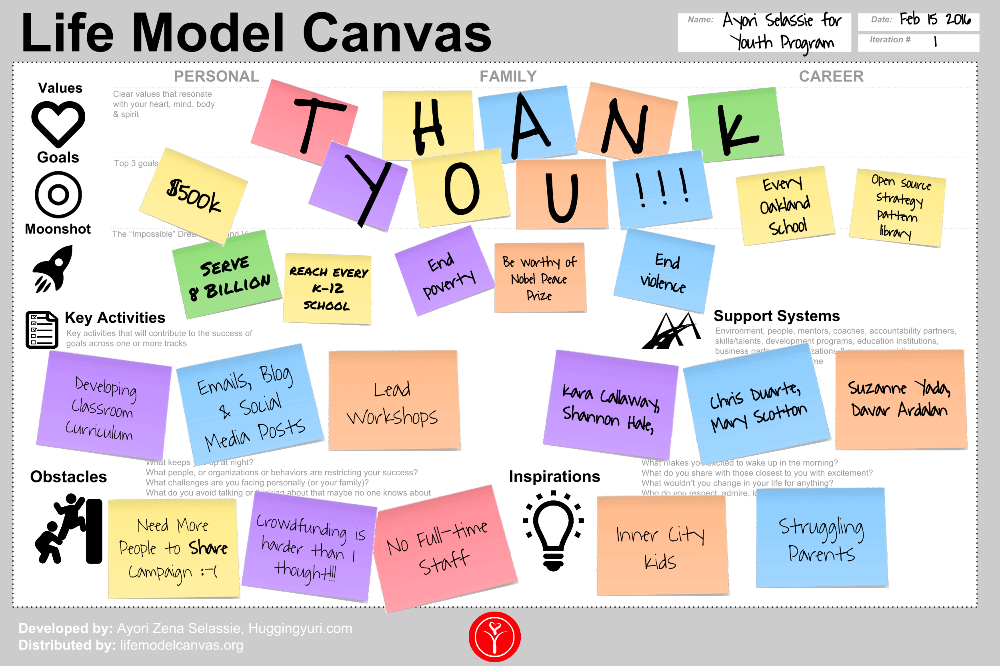 + Read More
Read a Previous Update
Be the first to leave a comment on this campaign.