Help build a Muay Thai gym in Isaan
$13,730
of $8,500 goal
Raised by
251
people in 47 months
For the past month, my daughter and I have been driving out to my husband's village in Northeast Thailand everyday after school.  The 15 km journey is bumpy— potholes line the inadaquently paved sections, worse than the dirt roads that fill in the gaps. The kids are waiting there for us every day without fail. Trainer Dam is with them. Together, we sweep and dampen the area allocated for training: an open patch of uneven dirt, with a single bag hung from a tree.   This is 
Sit. Phanom + Wor. Watthana
 Muay Thai Gym.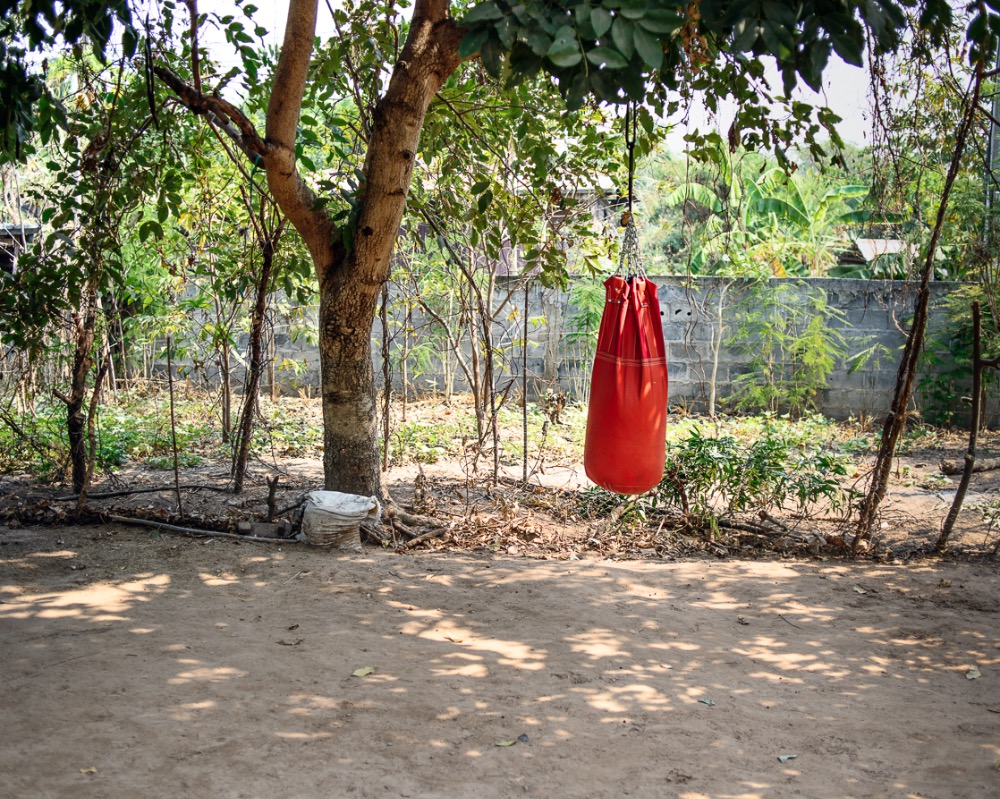 The kids never ask me when they will get a ring, a roof, or even a floor.  They train hard every day. I watch them improve.  And every day they ask me if I'll be there tomorrow.
After just a few weeks of training we had three kids matched up at the local temple fair for their first fights.  It wasn't just their first fights, it was their first time being in a ring.
The kids' village is plagued by poverty, lack of development, poor education, gang and drug problems.  This gym is for them.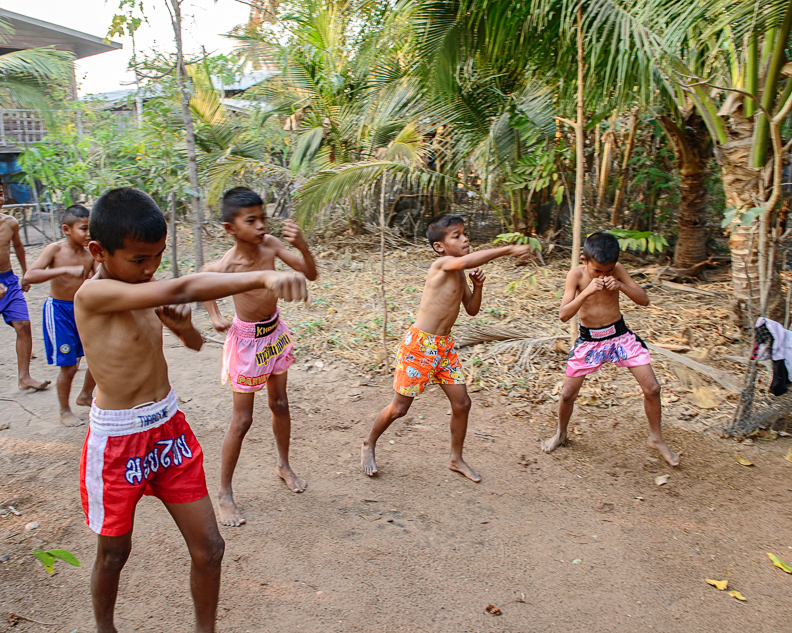 I want to give them a roof to train under when it rains,  a ring so they can bounce off the ropes when they clinch.  I want them to be proud of where they come from, but most of all to give them a chance at a better life.
This gym will  also be for my 
trainer Dam
.  It will give him a stable job and a way in which he can pass on his Muay Thai expertise to a new generation.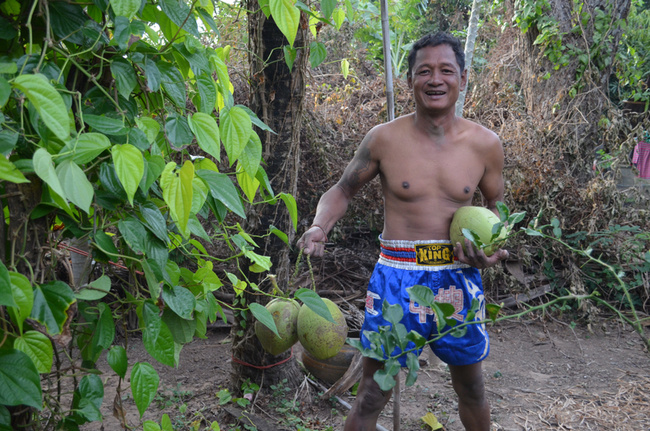 We have been given land by my father-in-law and have the full support of the community.  Money raised will help with the following:
-Leveling out the land.
-Cementing the area, building a roof, and an enclosure (fence).
-Building a permanent ring.
-Purchasing bags and equipment.
If we are able to surpass our goal, all additional funds will go back into the community.  I work with a few Muay Thai gyms in the area, all of which are also in need.
If you have any questions please feel free to message me or follow the gym's progress  on
Facebook
.
UPDATES:
My interveiw with Matt Lucas for 
My Muay Thai
Boom's statement for 
Milk.Blitz.Street.Bomb


The reality of poverty in Isaan with  
My Fight Camp

Photo auction by 
Jacob Klensin


Just Three Hours a Day: Isaan Girls and the Importance of Muay Thai by Lindsey Newhall writing for 
FIGHTLAND



Grass Roots Muay Thai
— training at Wor. Watthana.
Yodsanklai's thrid 
fight
.
+ Read More
Boom and I want to humbly thank everyone who contributed to our campaign. We built a gym! But what is more, is that we are continuing to make a positive impact on the lives of disadvantaged youth in North-east Thailand through Muay Thai.
We are still heavily reliant on the support of our monthly donors. Their contributions go towards the following:
-Traveling expenses to both match ups and fights.
-Clean drinking water for all the kids at our gym.
-Doctors visits and medical expenses.
-School supplies.
-Providing proper nutrition for the fighters.
-Running shoes.
-Gym supplies such as ice, boxing liniment, tape, and gauze.
-Electricity at the gym.
The gofundme is now closed but if you would like to make a contribution to our gym or become a monthly donor please follow the link below.
http://www.worwatthana.com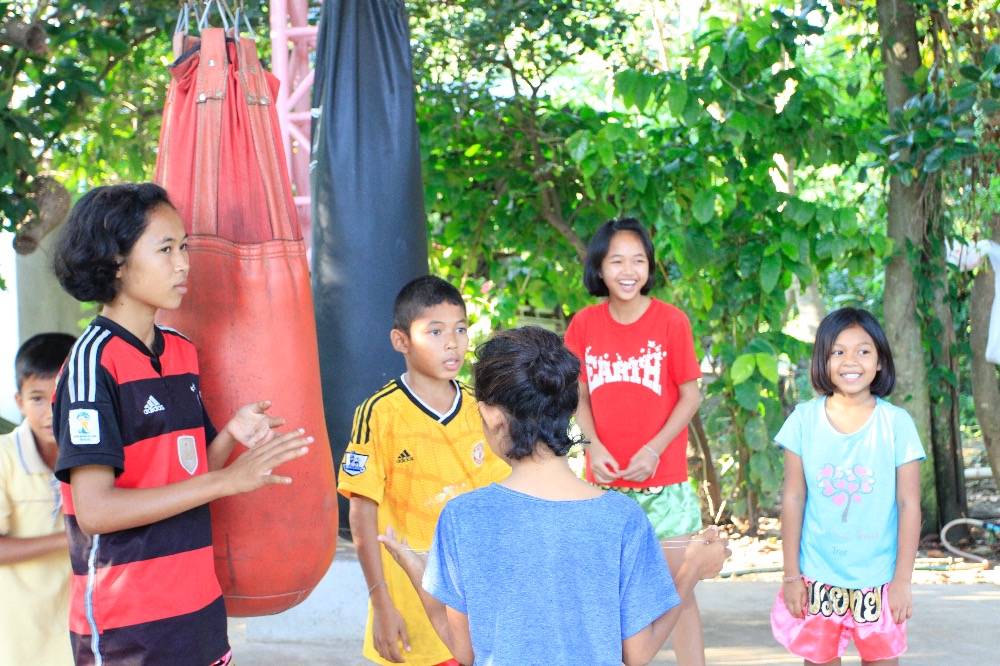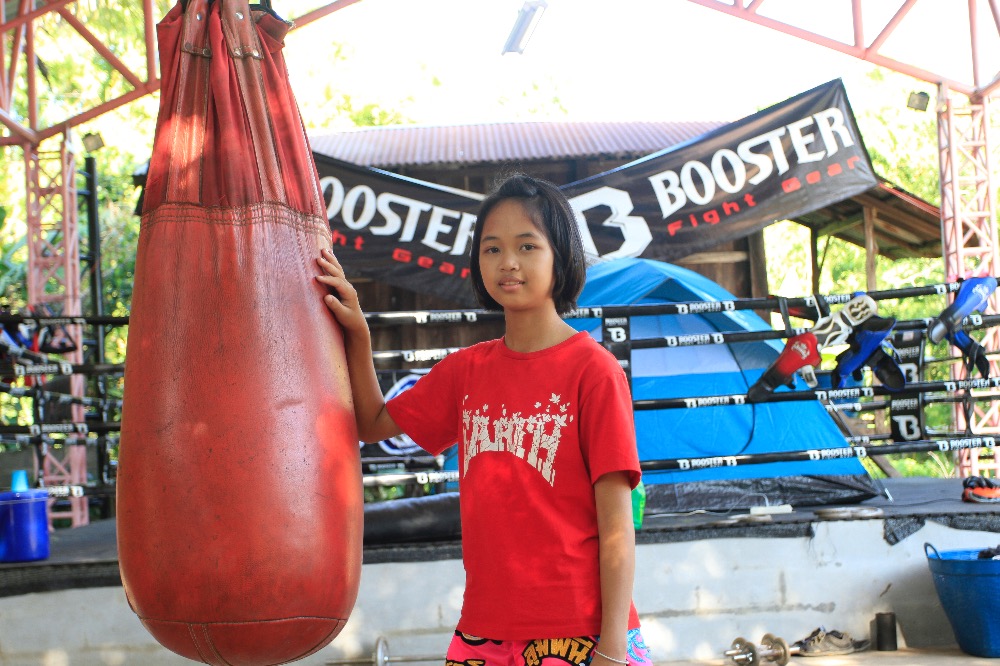 + Read More