Vote Shelley Fashan for District 2!
$785
of $10,000 goal
Raised by
21
people in 30 months
Hi Facebook Family, Friends and Supporters;

I can't thank-you enough for your encouragement and support for my campaign to represent District 2 at Halifax Regional Municipal Council. It is carrying me along on this journey. 

So this is the part where I have to ask for your help. I need investment in my bid to represent the riding of Preston–Chezzetcook–Eastern Shore. It is essential if I am to be successful.

So if you can contribute between $5.00 and $40.00, or whatever you can, it will make a difference—getting us closer to having the funds we need. We'll need at least $10,000 to run a successful grassroots campaign, since each mail out alone costs $3,000. 

We made it easy for you to donate, too.

My son built this gofundme page and this is the easiest way to make a donation. 

If you would like to etransfer, I have a campaign account and can process your donation personally. Please message me and I can send you banking details, or if you want to go old school and give me a cheque or cash (or invite some friends by for a grassroots fundraising party), I can come to you. 

The last few weeks have given me so much strength and pride in our community, and it has fuelled this campaign so far. We know we can make change happen.

Because Community Matters!

Thanks again, all of you. 

Shelley
+ Read More
Update 2
28 months ago
Share
Dear contributors, friends, colleagues and volunteers:

It's been brought to my attention that some people are not pleased with the sight of anonymous donations in our feed.

We wanted to address these concerns immediately in the spirit of openness and transparency.

There is an issue with this software platform, as I cannot answer those comments directly or speak to people directly about their comments, nor am I permitted to make a comment explaining why things are this way, a testament to the issues that plague this software that have yet to be fixed. (I have already submitted a query.)

Please note that the anonymous donors are donors that choose to set their donations that way. We do not have any control over people who make donations and who choose to make the status anonymous. When it comes time to submit our reports, those names are revealed, but they are not made public.

Please know that we do not and have not advocated for people to vote anonymously. This is a grassroots effort of a very small fraction of the community. So far, we are talking less than 300 people of the 80,000 in our communities have made a stand for change. We are hoping to build that number, but we are realistic in the truth that grassroots work is a consistent and uphill effort.

At no time has the political platform or the values of this work changed, not in any way. Transparency, accountability, opportunity and integrity are all cornerstones of this campaign. We believe that every person who stands with us stands with a voice, and if they choose to shout it out, we support them.

But we also recognize that some people are not in a place where they can raise their voice, and it is up to us to respect that choice — it is theirs to make. As much as we like to think that anyone can have an option and that opinion is permitted to be as loud as they want, we know that this simply is not the case.

Those few people in that situation do not represent the majority of our supporters, volunteers and contributors, but I think it is important that we respect their need for privacy, for their reasons are theirs to choose, and on this platform, we have no control over that—nor should we.

When looking through the donor list, please try to keep that in mind. I like to think that the people who support our campaign are people who share our desire for truth, accountability, transparency and integrity in every facet of our lives. If they are incapable of sharing their name on our donor list, I like to believe that it is for good personal reason.

Again, I want to thank all of our contributors, volunteers, supporters, media, and families who have given their time to help and support this campaign over the last few months. It's been a huge undertaking, one that demands that we all get involved. It's amazing to see momentum starting to take shape—and for that, Shelley and the Vote Shelley team are humbled and inspired.

Thank you all for everything that you do.

BECAUSE COMMUNITY MATTERS! <3

- Idris Fashan
(First born son and digital campaign manager)
+ Read More
Update 1
30 months ago
Share
We're up and happening! Website is underway, and we'll fill you in when that launches next week. But until then, we've got donations coming in!

Keep them coming, folks! We have a Goal set, and we need your help getting there.

Thanks again for taking a stand for our communities!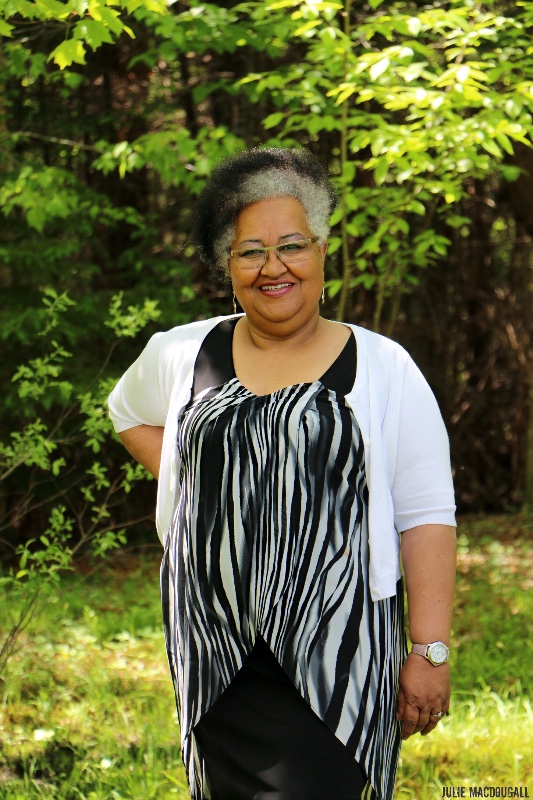 + Read More
Read a Previous Update