Keep The Legacy of Vito Alive!
$125
of $1,500 goal
Raised by
8
people in 9 months
We need your help!
The Vito Marcantonio Forum (VMF) is hoping to raise
$1500
to continue their mission to educate the public on the contributions of Vito Marcanto through free talks, book presentations, walking tours, videos and the upkeep of our website and social media outlets
Who are we?

The VMF is a society dedicated to disseminating knowledge of the life and work of Vito Marcantonio, this nearly forgotten American hero, and his world.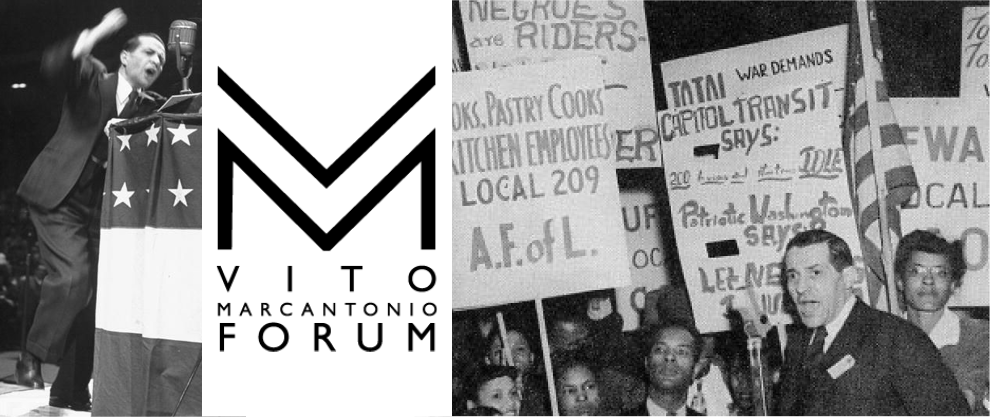 What do we do?

Through public events and an online presence, the VMF shares Vito Marcantonio's dedication to civil rights, democratic and social participation, empowerment of disadvantaged groups, alternatives for economic and social development, and equality for all. Through our work we help repair injuries from our country's past as well as move us forward toward a more humane society by recapturing the experience of the Roosevelt Era's coalition of socialists and liberals united to create what Henry Wallace so eloquently called "The Century of the Common Man." For more information go to 
vitomarcantonioforum.com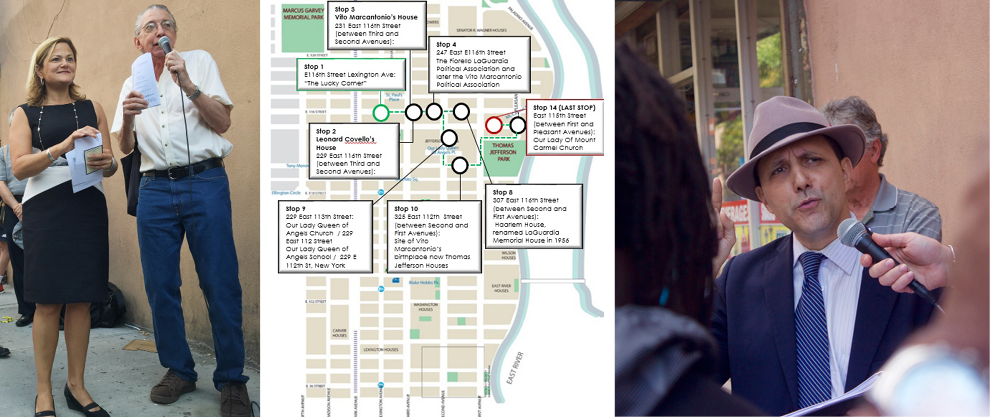 Author' Series
The VMF invites authors who share the progressive ideals of Marcantonio to present their writing to the public and offer a forum for disucussion. Here is a list of some of our most recent author events:
•
Michael Parenti
 -
Waiting for Yesterday
•
Marcella Bencivenni
 -
Italian Immigrant Radical
Culture
•
Nelson Denis
 -
War against All Puerto Ricans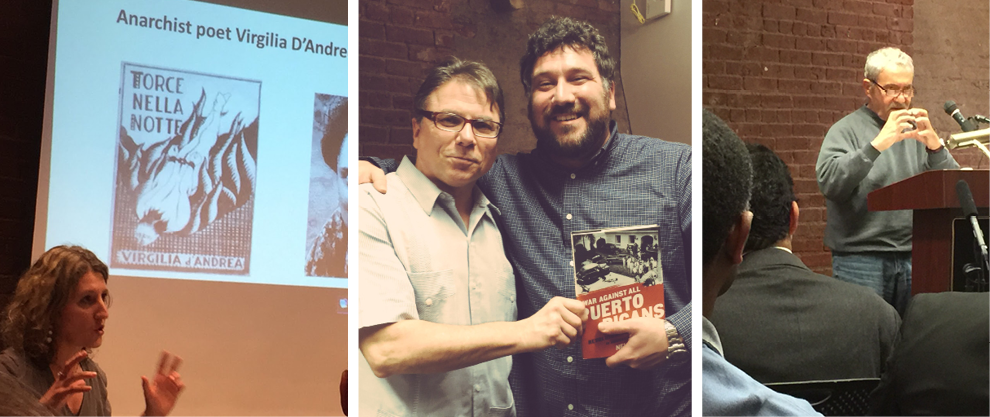 August 9th Commemoration
The VMF also sponsors an annual commemoration of Marc's life, on or close to his day of death, August 9, 1954. Twice these commemorations took place at Woodlawn Cemetery, a nondenominational resting place. Last summer, the commemoration took the form of a secularized procession stopping at the sites in East Harlem - where Marc spent his entire fifty-one years - of greatest significance to his life. At these commemorations, many of our members and supporters, including Luis Romero and Frank Marcantonio, have eloquently spoken.
CLICK HERE FOR MORE ABOUT VITO ON THE VMF WEBSITE
Who is Vito Marcantonio?
Vito Marcantonio (1902 to 1954) succeeded his mentor, Fiorello La Guardia, as a seven-term Congressman for East Harlem (1934 to1936; 1938 to 1950) representing the American Labor Party.
While in Congress, Marcantonio became a national spokesperson for: civil rights and civil liberties; the rights of labor; equality for the foreign-born; independence for Puerto Rico; defense of Italian Americans; and, in the postwar period, opposition to Cold War policies at home and abroad. Simultaneously with his Congressional work, annually Marcantonio provided direct help to many thousands of his constituents and led campaigns that brought East River Houses and Benjamin Franklin High School to East Harlem. During his lifetime, he was revered by his constituents and vilified by the commercial press. Reactionaries, often abetted by liberals, organized an unprecedented campaign to drive him from public life.
+ Read More
Be the first to leave a comment on this campaign.