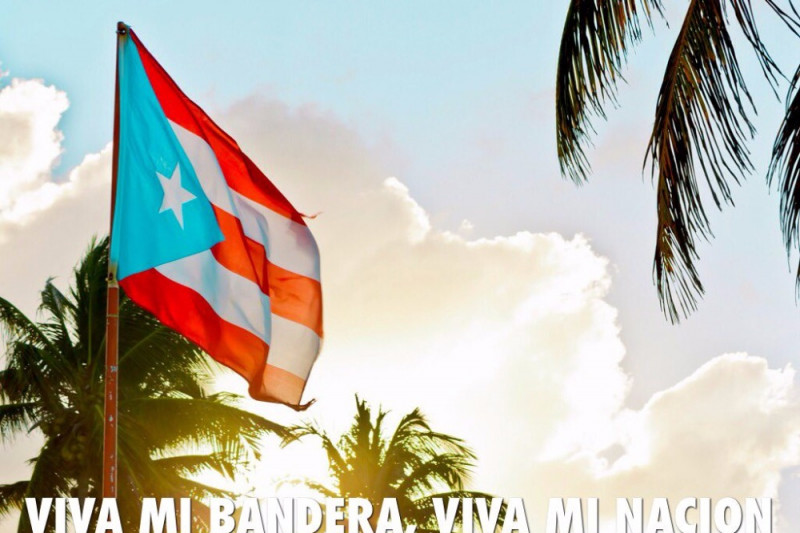 79
17
Help the West coast of Puerto Rico
$6,580
of $15,000 goal
Raised by
81
people in 21 months
Hola everyone, 
Puerto Rico has suffered a catastrophic devastation as never before after Hurricane Maria, and families in the West coast have been hit dramatically with flooding, evacuation and lost of their belongings. During recovery, these towns are often forgotten and the last to receive aid. 
That's why we concerned about our towns of
Aguadilla
and
Yauco
, where we were born and raised, are creating this fund to funnel 100% of the resources directly to help  the families in need on the West coast of Puerto Rico. In this area, there's a lot of elderly people without family, with disabilities and health issues, as well low-income families with children that will suffer disproportionately. At this moment, 100% of these families are without power or phone communication.
We both lived the destruction of Cat. 3 Hurricane Georges in 1998 where families were without power and in shelters beyond for months beyond Christmas. This time around the recovery will be even worse and longer. These communities will be an estimated
4-6 months without power or water
.   We can't control that, but we can provide immediate relief and hope to these areas. 
You can do something about it. Help us donating or joining this effort. No matter the amount, $1 or $5,000, please help us in helping these towns struggling out of this dire situation. The funds will be funnel 100% to
local governments
and trusted organizations providing assistance in the ground in the towns of Aguadilla and Yauco. We will prioritize efforts aimed to rebuild homes of people that needed the most. We are also collecting donations such as goods and clothing to be sent through drop-off locations in NYC. Email us know for more information.
Let's stay strong and help our brothers and sisters in Porta del Sol. With your help #PuertoRicoSeLevanta.
Thank you so much for all your support as we face this moment -when we still haven't heard anything about our families. 
Un gran abrazo, 
Hedman Soto y
Samy Nemir 
For more information and updates about the fund, you can reach us at
hedsoto@gmail.com
 or
samynemir@gmail.com
and follow
Unidos por Aguadilla
in Facebook.
Aguadilla, Moca, Isabela:   
Southwest (Yauco):
Who we are? Where we are from? Relationship with the organizations? How the funds will be used?
We are Hedmanuel Soto and Samuel Nemir Olivares; two concerned NYC-based Puerto Ricans in the diaspora committed to the rebuilding of Puerto Rico. Soto is a Senior Associate for Jonathan Adler and Olivares a Communications Associate at the Center for Popular Democracy. Soto is original from Aguadilla and Olivares from Yauco, Puerto Rico. Soto and Olivares have fundraised for organizations, community leaders, and local governments officials to whom they have built relationships while leaving in these towns or that they have proven to be working on the rebuilding of these towns. The 100% of the funds will be used to buy water, food and medical supplies for communities in Aguadilla and Yauco.
After withdrawn, the funds will be sent via Western Unions and deliver in person in cash in Puerto Rico to these groups, as banks and ATM in Puerto Rico have been capped to limit of $200 and some have run out of cash. In Yauco, funds will be allocated it to a group of community leaders "Yauco Se Levanta" led by former Director of Education and Tourism, Emmanuel Caraballo and former mayor for 16 years and now senator Abel Nazario Quinones. In Aguadilla, fund will be distributed to groups rebuilding(construction materials) and providing supplies(water, food and first aid kits) to those in needs.  Soto has created an organization "Unidos por el Oeste" that is composed by a team of dedicated professionals seeking the best interest for these communities.
Together we will help PR!
Thank you,
Hedmanuel Soto & Samuel Nemir
Fund Distribution:
Aguadilla
– 50% of the fund will be allocated on supplies purchases such as: temporary roof, gas, diapers, baby formula, canned food, water, batteries and other consumer goods for quick relief.
Managing fund and distribution in Aguadilla, PR
-
Kenneth Sanabria
(Hedmanuel and Kenneth Sanabria are High School friend – Kenneth is a politician activist and columnist on local newspapers. He also works for local radio station (
Waba 850am
&
Radio Una 1340
– PR Senate member) – He will be managing the fund and distribution of the supplies with a team of local volunteers to the communities affected on the area of Aguadilla, PR.
Yauco
– 50% of the fund will be allocated on supplies purchases such as: temporary roof, gas, diapers, baby formula, canned food, water, batteries and other consumer goods for quick relief.
Managing fund and distribution in Yauco, PR
-
Emmanuel Caraballo
, Director of Education and Tourism will be working along
Abel Nazario Quinones
- former mayor for 16 years and now senator (Samuel Nemir have worked along with Emmanuel and Abel on community projects back when Samuel lived in PR) – with the distribution of the supplies to the communities in need on the area of Yauco, PR.
+ Read More