Tom's reunion fund
$3,900
of $8,000 goal
Raised by
52
people in 34 months
My name is Tom Hurd, I was adopted from El Salvador in 1989. I was raised in New Jersey by a family who had the best intentions, they believed they had rescued a me from a war torn country, however that was not the case.

Back in El Salvador, my biologocal mother was decieved into thinking she was sending my sister and I to a private school that was being charitably paid for. After three weeks of being at the school, she was told we were being adopted and it was too late to get us back. Eventually we disapeared completely from her life. That was 26 years ago.

Recently after two long years of searching with the help of Pro Busqueda Asociation (an agency in El Salvador devoted to cases like mine), I was able to reconnect for the first time with my biological mother, my sisters and my brother.

After all of this searching and heartache, nothing in the world would make us happier than to be able to reuinite in person so we can be together as a family again. We hope to arrange this reuinion in July by having my family come to the U.S. to visit.

The funds raised would go toward all of the expenses accociated with the reuinion such as travel, translation and continued correspondance.

My family and I will be extreemly grateful for any contributions toward our cause. This has been a dream for so long and now it is finally becoming a reality.

This is a clip of my mom's first time seeing me in 26 years. Beside her is my younger brother who I hope to meet soon. 
+ Read More
Thank you to everyone who has contributed and shared my story over the past month. This has been a pretty amazing journey. I was recently featured and interviewed on Nelson De Witt's podcast you can listen to it here.
http://www.identifyingnelson.com/2016/03/episode-85-toms-reunion/
Thanks to modern technology I get to speak to my biological family almost daily using google hangout or facebook video. Occasionally friends and family will volunteer to join in on the call and translate so we can have a closer to real conversation... the rest of the time we just do a lot of laughing and smiling as we try to break through the language barrier. With that said, thank you to the friends and family who have contributed by donating their time! The image I am posting is of my wife's step-mom, Elena (above) translating a call for us ... my mom is pictured below. This was an extra special night because my kids got to enjoy a call with both of their grandmothers at once.
Thank you again for your support!
-Tom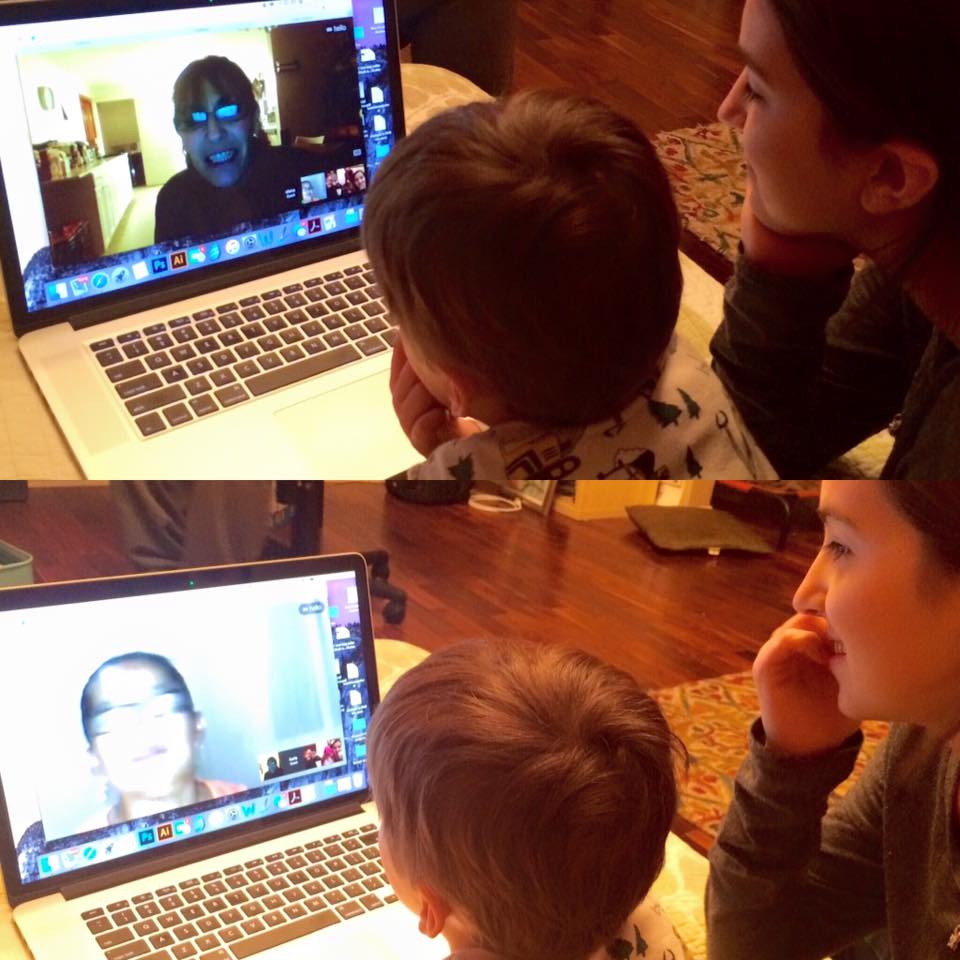 + Read More