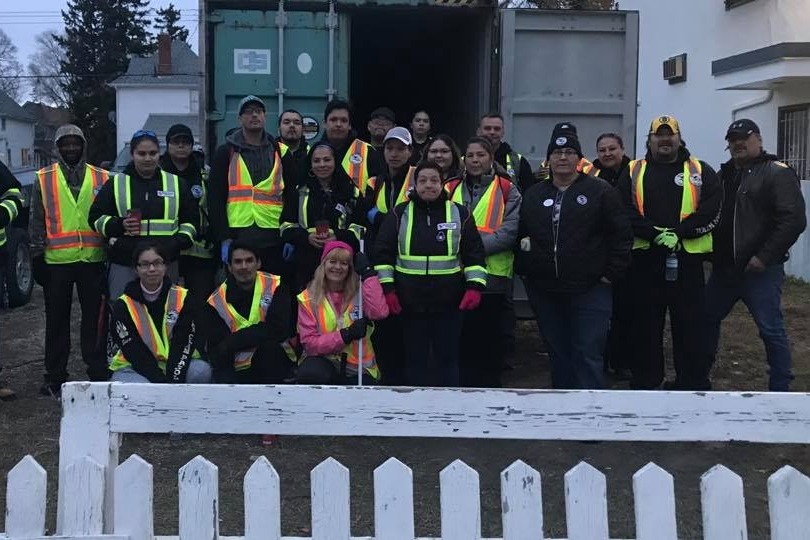 356
3
Support Bear Clan Patrol
$30,932
of $100,000 goal
Raised by
359
people in 8 months
Who We Are
The Patrol is a community based solution to crime prevention, providing a sense of safety, solidarity and belonging to both its members and to the communities they serve.

This is achieved in a non-violent, non-threatening, non-judgmental and supportive manner primarily through relationship building and reconciliation.

The Patrol demonstrates a way of being that works in harmony with the broader community rather than in conflict with it and in a relationship that encourages rather than seeking to defeat leadership as it emerges at a local level.

The Bear Clan draws its direction solely from our traditional philosophies and practices.

The concept behind the Bear Clan Patrol, is community people working with the community to provide personal security in the inner city in a non-threatening, non-violent, non-judgmental and supportive way.

The Patrol operates out of the Ndinawe Youth Drop In Centre in the city's north end.

Currently there are well over 375 men and women involved with the Patrol on a volunteer basis.

Why We Are Here
Our community recognizes that Indigenous people once had their own territory, language and culture - vibrant and cohesive social, economic and political systems held together by a spiritual worldview and a sacred responsibility to Mother Earth and all of creation.

Most importantly, we recognize that these values, traditions and institutions remain viable today.

With consciousness comes awareness, with awareness comes ownership of personal circumstances, and with collaboration comes change. It is within the context of this approach that the Bear Clan Patrol has been mobilized.

​It is an effort to restore to our community the capacity to address our own needs.  

​It is possible to re-develop our community according to our own values and vision.

There is enough people who have enough vision and commitment to not give up the struggle.

For those of us who take our responsibility seriously to our children and future generations, we can and will, in our lifetime, see the changes that we are fighting for.

We believe that it is critical to develop the knowledge and skills of young people because it is they who will inherit these conditions.

For this reason, our strategies and attention must be directed towards young people.
+ Read More
Hey Everyone!
Just wanted to add another thanks to everyone who has continued to donate over the last couple days!
In coordination with James from the Bear Clan and the GoFundMe Trust and Security Team, we have coordinated and started to receive the deposits directly into the Bear Clan organization bank account!
Thanks again for all the support, and please be sure to continue to share the campaign with friends, family and social media.
Please also follow our Facebook page for Bear Clan news and updates -
https://www.facebook.com/BearClanPatrol/
Have a great weekend!
Johnathan
+ Read More
Thank you for all the donations and kind words that have been coming in from everyone! Your support is truly appreciated!

Thank you to those who have also shared our campaign with others. The outpouring of support has been amazing!
+ Read More
Read a Previous Update