Stop the Soquel Auto Row!
$3,570
of $20,000 goal
Raised by
52
people in 2 months

                          As of September 17th, 2018 we are halfway to reaching our goal of 20K!
                                      (The total includes what has been raised on this Gofundme page)

HELP  FIGHT THE 41st Avenue at Soquel Drive  AUTO ROW PROJECT!


Dear Soquel Friends and Neighbors,
Soquel Village is a quaint, country town with antique stores, a bakery,  coffee houses, restaurants and homes. It's a  community of thousands of people who need retail stores, offices, goods and services. We need places that we can easily access by foot, bicycle or bus, without having to travel  great distances in cars.
Soquel is inundated with traffic and in need of well-thought- out planning.
In 2014, our County Supervisors thought we could do better too, and complying with California State law to help reduce green house gas, they adopted our Sustainable Plan with a 5-0 vote.   A quote from the Sustainable Plan: 
 "Vibrant centers are an essential component of a sustainable development pattern in Santa Cruz County. Concentrations of housing and jobs support frequent transit service. Active public gathering places build community and enhance quality of life. Resident-serving stores and services strengthen adjacent neighborhoods and contribute to economic vitality. Compact urban form accommodates a variety of more affordable housing choices."
Then something else happened.
The Sustainable Plan  was  ignored by County departments and  instead they approved an auto dealership project. This is a far cry from what was recommended in the Sustainable Plan. 
We don't think this is right..and hope you agree!A  LAWSUIT HAS BEEN FILED AGAINST THE COUNTY FUNDED AND YOUR CONTRIBUTION  WILL HELP KEEP THIS TRAGEDY FROM GOING ANY FURTHER.  OUR GOAL IS TO RAISE  $20,000 FOR ATTORNEY FEES.  PLEASE HELP US BY CONTRIBUTING ANY AMOUNT YOU CAN. 

County Planners proposed this Sustainable Plan for the corner of 41st Ave. / Soquel Dr.

And this-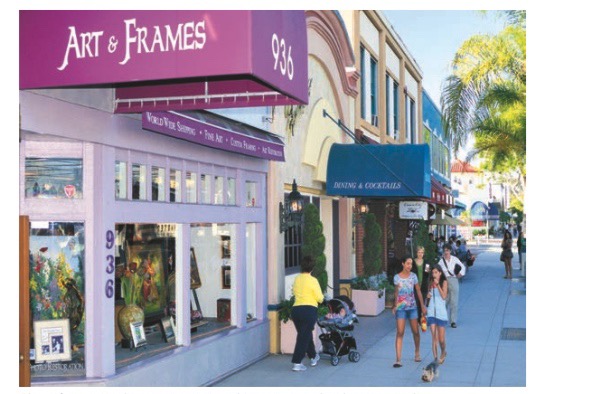 But instead our Supervisors approved  this:
And this -
Actual picture of a  transport truck delivering cars on Soquel Drive at project site.

Your contributions will go  directly to legal fees.  A generous gift of $1,000 has been given to start us out. However, this is a matching fund  contribution and will only be  available once we reach the first thousand dollars.

Thank you for helping  us preserve our community and way of life.  Any donation no matter the size will be appreciated.
                                                              Anonymous donations are welcomed                                                             
                                                              Sustainable Soquel Community Group
+ Read More
Update 2
7 days ago
Share
Dear Friends, 9/16/18

We want to send out a big "thank you" to so many of you for the generous contributions to stop the Auto Row in Soquel. Sustainable Soquel has now raised over half the funds needed for our goal of $20,000.

Donations of all sizes have been given to this cause in the form of checks to Sustainable Soquel and through this GoFundMe campaign. Our actual total to date (not shown on the GoFundMe Page), has made it past the half way mark. We posted a goal of $20,000 and have reached $12,255.63 as of today.

We will continue the fight to keep Soquel a healthy community. We support the Adopted Sustainable Plan's goals of reducing greenhouse gas by promoting local
jobs, improving transportation and traffic, creating walk-able communities and insisting on an open and transparent process in decision-making.

Please help us spread the word so we can complete the goal of raising the other half of our legal funds. Posting or forwarding this to your friends or on Facebook is the easiest way.

Many thanks again to those of you who have already voiced your support and through your generous donations.

A special note of thanks to two local groups supporting this cause:
Sierra Club Santa Cruz
Campaign for Sustainable Transportation (CFST).

Please share our GoFundMe campaign and let's Stop Soquel Auto Row!
+ Read More
Update 1
2 months ago
Share
Wow, we reached our first $1,000. In two days. This means the matching donation of $1,000. Kicks in so we are at $2,000.
That matching donation is also coming directly to Sustainable Soquel as a check. It won't be seen here on the Gofundme page, just know its on the way.

Thank you to those that have already commited..lets keep the momentum!

Thank you all for your passionate support!

The Sustainable Soquel Team
+ Read More
Read a Previous Update