17
6
St. Croix Cove Church Restoration
$3,000
of $31,000 goal
Raised by
15
people in 25 months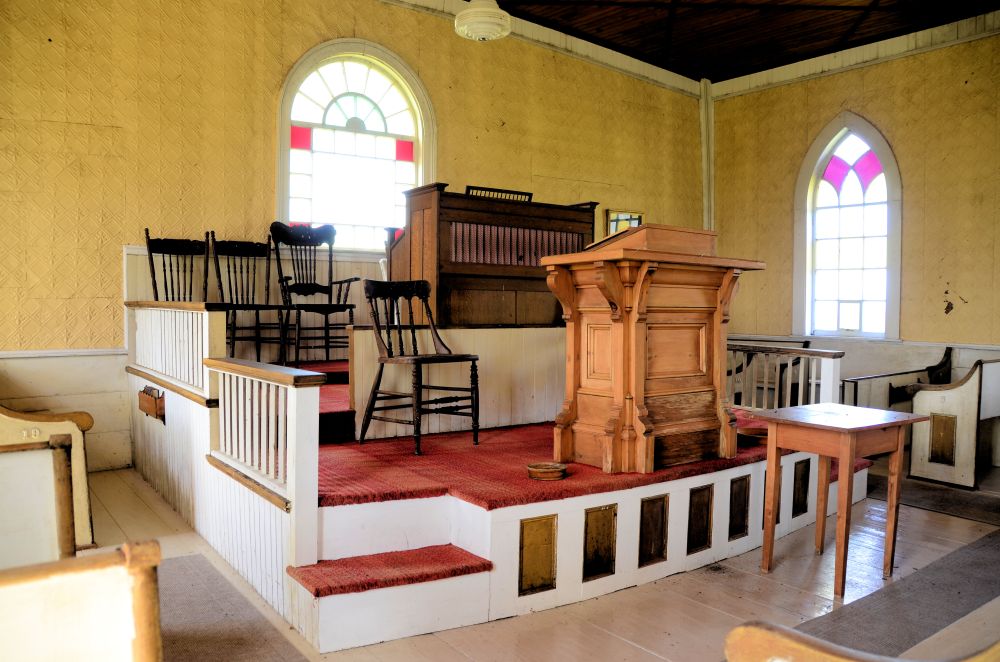 About
Along the Bay of Fundy, in St. Croix Cove, Nova Scotia (30 minutes from Annapolis Royal) sits a 174 year old structure with all its original finishes. This charming single room building, originally a Baptist meeting house and now the St. Croix Cove Baptist Church, is still in use for yearly candle light Christmas eve services and summer weddings.
Congregation and Community
Many people have come to love this little church and the surrounding communities. Countless photographers have admired its simple sturdy lines, people share memories of first communions and every Christmas multiple generations return to fill the church to sing carols, hear the Christmas story and continue the traditions of our grandparents and great grandparents. Most importantly, gathering in fellowship with each other.  
Our Ask
In recent years, the building has been showing its age and now needs major repairs. The total cost to repair this church has surpassed the amount the community has been able to collect up to this point at our Christmas services.
As a community, we are reaching out to anyone who's ever visited the Cove Church, as well as to anyone who wants to see this historic building returned to its original condition so the building can last another 170 years.
Immediate Repairs
Roof replacement, construct new window frames for existing stained glass windows, mold remediation, an accessibility ramp installation, as well as interior and exterior paint.  
Repair Wish List
Return the interior ceiling to its original wooden vaults.
The money raised will go towards the materials only, all building repairs are being done by wonderful community members volunteering their time and skills.  
Please consider helping our community protect the St. Croix Cove Church by making a donation through GoFundMe. If you are able to support our efforts in other ways, by donating building materials or as part of a work crew, please send us a message and you'll be put in touch with the community members completing the repairs.
 -------
For those interested, below is text from an Inventory Site Form put together by Nova Scotia Tourism and Culture in August 2002.
Street Address:
9087 Shore Road East
St. Croix Cove
Annapolis County
Year Built – C. 1843
Architectural comment
Vernacular style, 1 and ½ storey structure. Medium pitched front gable roof with return eaves. Central entryway with bracketed gable over door. Two gothic style windows at either side of doorway at front façade of structure.  
Historical comment:
The Christian Messenger reports in January 1856 "Dedication of St. Croix Meeting House: The Baptist Meeting House, lately finished in this thriving locality, was opened for divine worship on Wednesday the 19th of this month.  Elder N. Viditoe and elder S. King preached. The house is 30 x 38 and is creditable to the taste of the people and the skill of the architect." Another source states: "The first reference to the meeting house in St. Croix Cove appears in the record of 1843 and it probably was only shortly before that time that the building was erected."
~researched by Anna Roche 
Also, thank-you to Brett Lockwood for allowing us to use his lovely photos. You can see the full blog here. 
https://ocanadablog.com/2016/06/04/old-baptist-church-st-croix-cove-n-s/
+ Read More
Update 2
21 months ago
Share
Hello everyone,

The time has come for the big reveal. Our community members have been very hard at work and with the help of our GoFundMe supporters and other donations made directly to our church members we have been able to complete most of the renovations needed.

Below are the details of the upcoming celebration to show everyone the good work that has been happening. Attached is a pictures for those who can not attend. More will be uploaded after the celebration.

Sun. Oct.29, 10:30 AM - 12:30 PM St Croix Cove Church Service and Celebration.

Are you curious about the repairs happening to the St. Croix Cove church? Want to get a peak inside of the 174 year old building? This event gives our community a chance to gather and say thanks to everyone who has helped out with the renovations. Come for the service, stay for a light lunch afterwards. There will be a Free Will Offering as donations are still being collected to fund an accessibility ramp installation.

Everyone welcome!
+ Read More
Update 1
25 months ago
Share
What a great start to our fundraising! It warms my heart that so many people have donated and shared our fundraiser. Additionally, off line, members of the community have given approximately $500 in donations in person! Please continue to share our site this so we can reach our goal. Also, consider giving a donation or getting involved with a work-crew. Thanks again everyone!
+ Read More
Read a Previous Update