Amazon Rainforest Preservation
$4,393
of $10,800 goal
Raised by
40
people in 44 months
HELP US RAISE MONEY TO PRESERVE THE AMAZON RAINFOREST! BE BOLD, TAKE ACTION, MAKE A DONATION and share with your friends. Karma is real, generosity is the root source of abundance. It will come back to you... - Love, Surdas and Vajra
Hello Friends and Family,
In the last couple of years we have been blessed to travel to Peru multiple times and during our journeys there we have become very aware of what is happening in the Amazon Rainforest.  First of all, we want to express that the Amazon is one of the most biodiverse regions left on the planet.  It is responsible for a large percent of the oxygen we breathe and the plants that grow there are the basis for many of our modern medicines.  Of the 60,000 + plant species in this bio region, less than 3% have been studied by modern science.  Many believe that the cures to most of the worlds diseases may still be hidden in this vast tropical pharmacopia. Deforestation of the Amazon is occuring at an alarming rate!  Companies are clear cutting the jungles for charcoal, timber, mining operations, and also to grow GMO soybeans for livestock.  Pastures for cattle are also a huge culprit in this greed based crime against nature and indigenous culture.
YOU CAN HELP RIGHT NOW!
MAKE A DONATION!
A dear friend of ours has started a 300 + acre conservation project deep in the jungles of Peru called "Area de conservación Bahuaja".  The intention of the project is to re-populate the land with various medicinal trees and plants in order to show that the rainforest can produce valuable products in a sustainable way without clear cutting and deforestation.  Another intention is to create an educational and retreat center where people can come visit and learn about the rainforest and what is happening down there in the name of greed and ignorance.
Please watch this video
https://www.youtube.com/watch?v=QcUrX6gMfsg
to learn more about the project and
MAKE A DONATION
for this wonderful cause.
Also check out the link for this non-profit organization and free school for Andean children that was founded by, and is also directed by the same beautiful family!
http://www.winaypaqperu.com/home-eng
ONE LAST THING!
Remember that the more you give in life, the more you recieve.  It's such a simple concept and its so true.
KARMA IS REAL!
If you act, it will come back. Generosity is the root source of abundance.
THANK YOU FOR SUPPORTING THIS CAUSE!
SCROLL TO THE BOTTOM FOR DONATION SUGGESTIONS AND SOCIAL MEDIA SHARING LINKS...
Love,
Surdas and Vajra Yogini,
aka Eric and Jenna
aka
RAHASYA!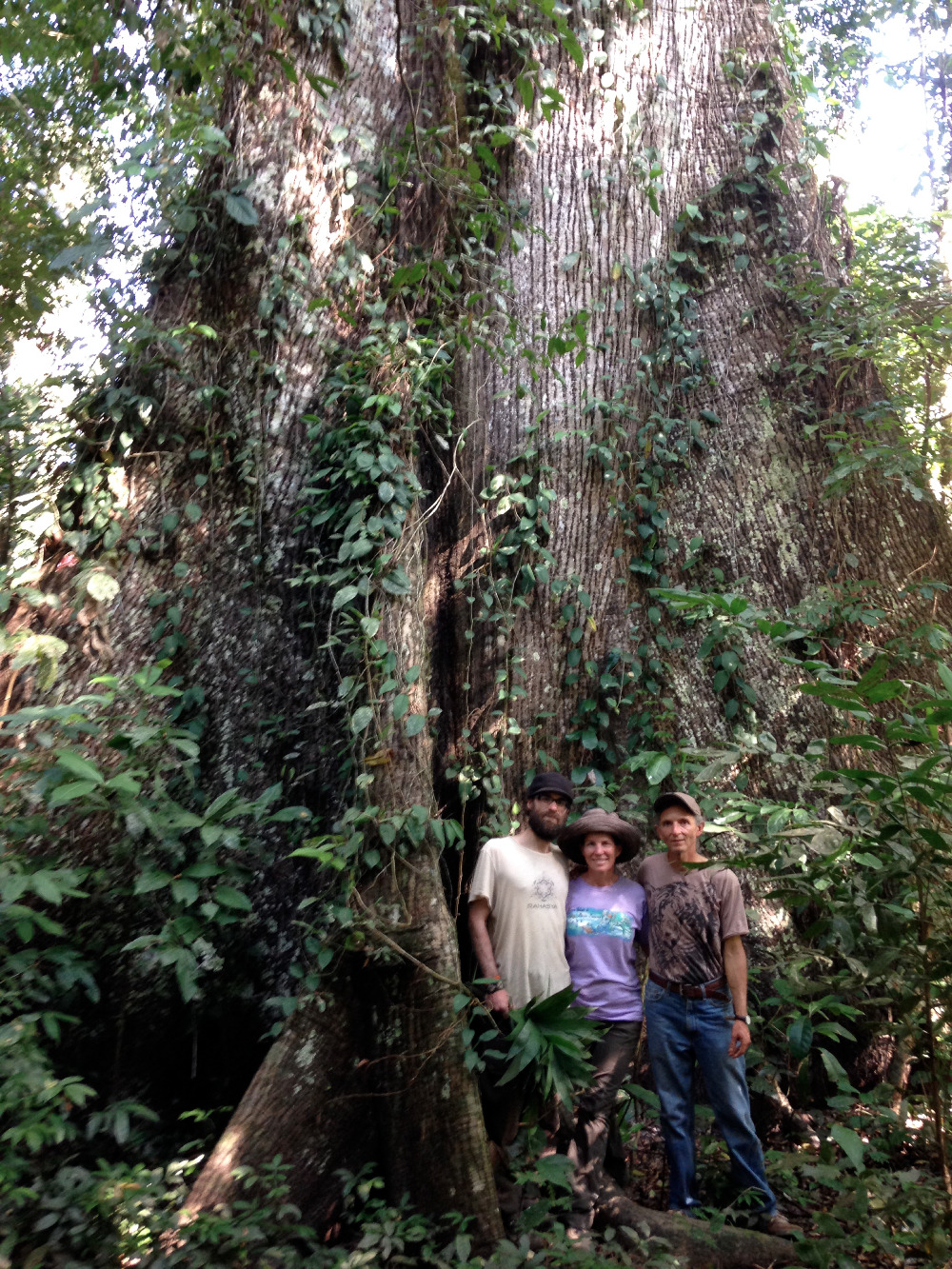 + Read More
Be the first to leave a comment on this campaign.