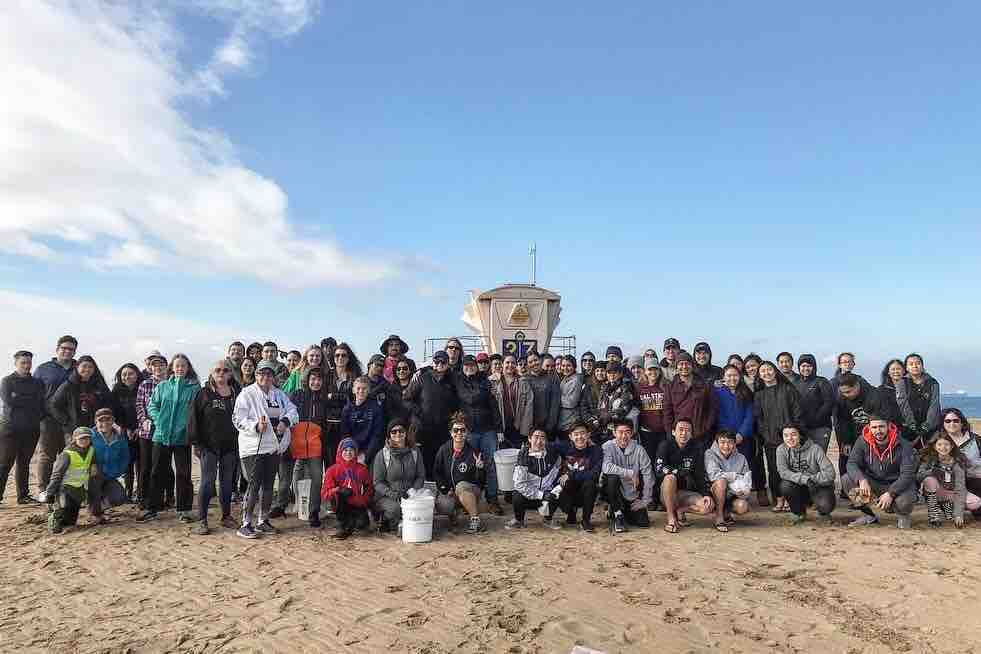 31
5
Strength in Numbers 2019
$1,385
of $20,000 goal
Raised by
32
people in 5 months
Coastal Angels
  is a 501 (c) (3) nonprofit organization protecting and preserving Orange County, CA's marine life and beaches from plastics and other pollutants. As more and more people join our cleanups, and as the demand for safer beaches and bays increase, it's important that we express our severe need for insurance, more supplies, administrative duties, event management, and much more. Our campaign for 2019 is called, "Strength in Numbers." This campaign is to recruit as many volunteers as possible (150 minimum) at every beach cleanup. 
Since March 2015, Coastal Angels has hosted 39 beach cleanups as of February 10, 2019. We have also added kayak cleanups and have done 4 as of February 10, 2019. To keep up with demand and also expand our cleanup efforts, we need to raise money for 2019. We are asking for $20,000 to cover all of the costs for the year.
Beach Cleanup Breakdown: The planning begins at least a month in advance with emails, calls, and texts to past volunteers and social media posts on Instagram and Facebook. We visit local schools and universities and give public speeches to recruit volunteers. Then, we keep a database of people who register and send them instructions. When they email us questions, we have a 24 hour rule that we have to reply within 24 hours. We use our personal phones, computers, and communicate on a daily basis to give the best respect and communication to our volunteers. We prepare our supplies (gloves, hand sanitizer, sign-in sheets, buckets, trash pickers, tables, etc. ) before the cleanups. Since we register with the state and cities, parking for our volunteers is free.
At the cleanup we distribute supplies, take photos and videos, and guide our volunteers through the cleanup process. We emphasize the importance of community service as well as protecting and preserving the coastline for marine life, and all beach goers.  We offer community service hours to students as well. This is very motivating for a lot of the youth. We teach all of our volunteers about plastic pollution and how it harms the local dolphins, whales, sea lions, birds, and more. We keep our cleanups within 3 hours. We also conduct case studies to examine our findings. This is a great opportunity for our volunteers to get a hands on experience. We sort out bottle caps and straws and announce the count to volunteers and on social media. 
To do the work we do, it requires one full time staffer - Jacque Winberg (Founder and President), and four part time staffers: RJ Winberg (Treasurer), Artun Ereren (Secretary), an intern (currently interviewing), and an additional assistant. 
We hope that you learn more about what we offer and decide to support us. Our website is
www.coastalangels.org
for more details about our organization and please explore our Instagram account:
www.instagram.com/coastalangels
and Facebook:
www.facebook.com/coastalangels
+ Read More