Raise the Roof!
$3,865
of $10k goal
Raised by
55
people in 1 month
Dear friends and supporters of Justin!  Many of you know that Justin has gone off the deep end and bought an 1810 house in Newbury, Vermont.  He, and the writer of this plea, spent the better part of a year negotiating to, stressing about, and dreaming of, buying this house.  The house is as untouched by modernization as any house of that period could be without already being a historic preservation project.  Now Justin has his own historic preservation project that will double as his home.  Through the incredible generosity of a local friend the house and 15 acres was purchased and the huge project of saving the house from the edge of decay and despair began.   
The day of the closing, September 30, 2016, a parade of friends and trucks moved Justin and his belongings to his new home.  No electricity, no water, no heat.  By evening a room was cleared, a bed was set up, a small table and a few chairs were in place, a clock was ticking on the mantle and candles were lit.  The house started to wake up just a little.
Since the closing the true condition and vast needs of the house have become apparent.  The  floor joists throughout the first floor have been replaced, or 'sistered' with new timbers, raising the old floors to their original level.   Parts of the sills were replaced.  Original floor boards were taken up, cleaned, and returned to their places.  The spring has been cleaned and now there is just enough  water to get by.  Some day a well will need to be drilled.  The only heat the house had were wood stoves. One stove went with the seller and another was unusable so Justin has had to invest in a kitchen range and a parlor stove.  Both for heat, one for cooking.  There is now a radiator heating system, a bank requirement, for back up heat. Electricty in the house was minimal and unsafe.  An electrical system upgrade will be completed soon.   Two trailers of refuse have been taken away, old linoleum and rugs, asphalt shingles, an dead electric stove, etc.  There is no insulation in the house, something yet to be addressed.
It's daunting work but Justin is making good progress and has survived the winter in his four poster bed with heavy bed curtains and his cat, Lewis, to keep him warm.
While it sounds like a lot of work, and that Justin might be crazy to have taken on this project, (both true) the house is unique and continues to come alive, show its spirit and offer up clues and treasures from its past.  It is the perfect match for Justin.  It was meant to be his house.  
One original timber from under the parlor floor showed growth rings indicating it probably sprouted in the late 1500s.  
 There is a central chimney with three fireplaces downstairs and one upstairs.  
The upstairs is unfinished, although one side has a smaller room framed into it.  It is likely that the upstairs room with the fireplace was a room for weaving.  And lo and behold, there were loom parts on top of the ceiling of the little built in room!  
Sheathing boards are up to 20 inches wide.  
Wainscoting is a single board, up to 28 inches wide.  
The doors and hardware and trim are original.  
The main cooking fireplace, closed off and hidden behind a wall has been exposed.  It is huge, with an oven, a huge hearth stone and a tremendous lintel.  
The upstairs walls are papered with 1850s newspapers, an attempt to keep out the drafts.  In one area a print of a Civil War soldier returning to his family was pasted up on top of them. It's dated "Christmas, 1863."
The original pantry still has wide board sheathing, discovered beneath many layers of wall paper.  
The house had gas lights - some of them remain.
Boxes of ephemera from the turn of the century have been discovered.
The chimneys have fantastic foundations, one brick and arched, big enough to walk into. 
There is a closet with original paneling, with a piece to remove so you can look into the structure of the chimney.
And on and on.  
There is much left to do as Justin restores this house to its original self, as much as possible.  Plaster repair, chimney rebuilding, windows, painting, and...
The plea!  Justin needs a roof!  The first rainy night in the house proved just how badly the asphalt roof had deteriorated as leaks poured into the attic. You can hear the water pouring in in this video.
The original shingles are gone and now, thanks to a good crew of friends, the two layers of crumbling asphalt shingles are gone too.  Justin is replacing them with cedar shakes, bringing the house back to its original look.  But it is an expensive choice of roof.  Metal would have been far less expensive but not authentic.  The roof is bare but tarped for the winter.  The shingles are purchased and on site, ready for roofers as soon as weather permits.  The checkbook balance is low.  The credit cards are maxed!  
The campaign is for $10,000.  Well below the cost of the roof but we are hoping it is a realistic goal.  
Help Justin get a roof over his head and help him with his noble project of restoring this unique and wonderful house!  The house is a gem and your contribution is as much for the preservation of a rare find as it is support for Justin.
We hope you enjoy some pictures of the house we've uploaded here:
https://flic.kr/s/aHskPbYSL8
 and can lend a hand!
Sue and Justin
+ Read More
Update 1
Posted by Justin Squizzero
25 days ago
Share
Thank you so much to all of you who've donated and shared this campaign! Having the support of over forty of you is so encouraging, and is proof of the breadth of this community near and far. THANK YOU.

Since I'm not completely helpless when I have both feet on the ground, I'm offering everyone who contributes a chance to win a dinner for four under the new roof! Yours truly will fix you and your guests dinner on my 1912 Glenwood wood burning range for a dining experience you won't soon forget. Of course I'd like to have all of you for dinner anyway, but here's a chance to give your friends an exclusive evening in a Vermont farmhouse illuminated by candlelight and tinged with woodsmoke.

Thanks for your continued support. I look forward to dinner with you soon!

Justin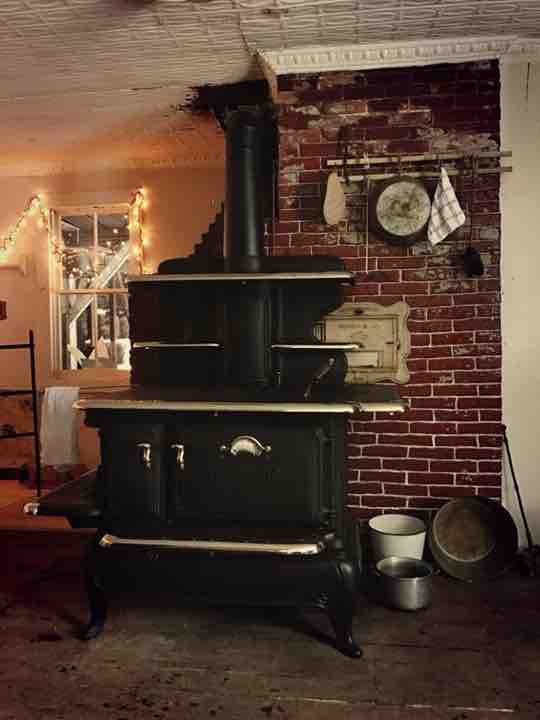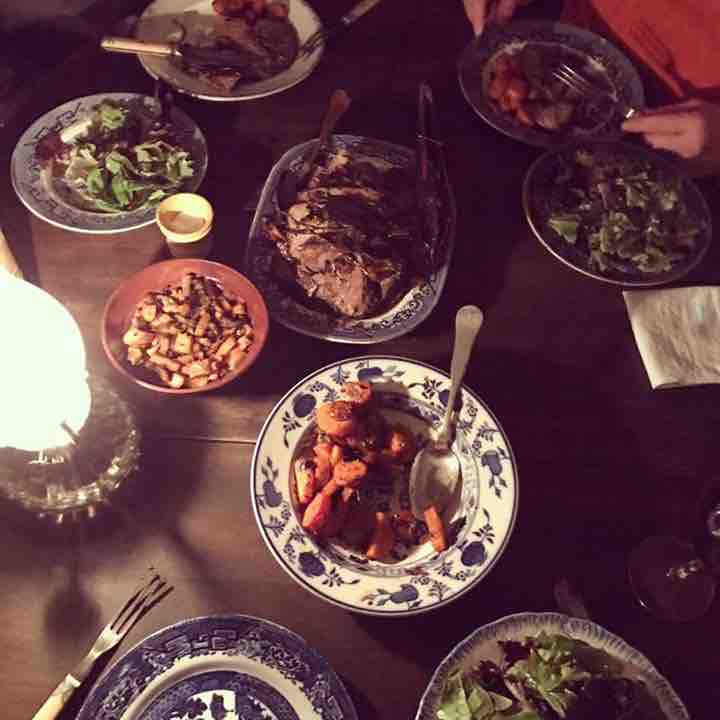 + Read More
Be the first to leave a comment on this campaign.